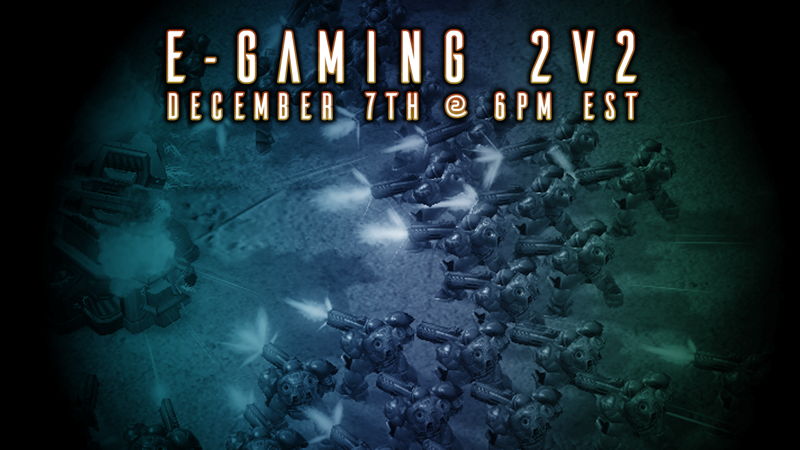 Announcing the E-Gaming 2v2 Cup, a 2v2 tournament that is open to everyone. E-Athletes will need to partner up and work together to fight for their share of the $150 base prize pool!

Date: Saturday, December 7 @ 6 PM EST
Format: Single or double elimination (depends on final number of signups)

Base Prize Pool:

1st: $75 (50%)

2nd: $45 (30%)

3rd/4th: $15 each (10% each)


Any additional donations through Matcherino will go directly to the prize pool. Be sure to use the code 'EGaming2v2' on the Matcherino page to donate $0.5 to this event for free!

Sign up here: https://challonge.com/EGaming2v2Cup

When signing up, be sure to include the names of both players (and add a team name if you'd like)! More information/rules for this event can be found in the Challonge link above.

Additional Links:
Liquipedia: https://liquipedia.net/starcraft2/E-Gaming_2v2_Cup
Matcherino: https://matcherino.com/tournaments/22239/overview
Stream: https://www.twitch.tv/ChickenmanSC

Be sure to follow 🏀 Sports Team Gaming 🏊 on Twitter to find out which stream this event will be broadcasted on, as well as other updates!