The event has started! You can find vods here and standings/replays here (click on the "vs." for each game then under the media tab on whichever round for the replay, then download). Thanks to Xxio for finding those!
Starcraft II: Exploding





Introduction


ESL? IEM? Whats with these acronyms? WTF?

For those who are unfamiliar, the Electronic Sports League is one of the largest eSports organizations in Europe. As you may suspect by now, they are throwing their hats into the ring for our cherished game Starcraft 2. They seem pretty excited, enough so that they run a tournament every night of the week.

They're serious guys with serious ambitions. But they're not just waltzing on the scene with some weeklies, they are also charging into our hearts with a little event called the

Intel Extreme Masters. Just how big is this event? Well with a prize pool of $15,000 - its big.



How It Works


You see, dear friends, IEM is not just a single event. As the plural in the name implies, it is actually a series. As of this moment, there are two. The newer of the two is the IEM North America tour which recently started up, having their opening qualifier the first weekend in August. Relevant information on that side can be found here.

This is not about that, however, this is to discuss what is in our immediate future. On August 18-22, at Gamescom 2010, 16 of the top European Starcraft 2 players will battle it out for a chunk of the $15,000 purse. Dubbed the Cologne Global Challenge tournament, it will be the prelude to the 5th season of the IEM and the first truly major live SC2 event. ESL has pledged its very best efforts to deliver as many games live as possible for you to enjoy.

eSports legend, Michal "Carmac" Blicharz, is heading up IEM for ESL and gave an excellent overview of the tournament here.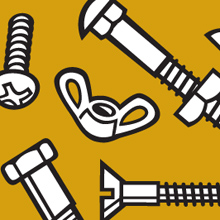 The nuts and bolts of IEM





The Tournament



The actual games kick off very soon. Everyone is very excited to see what the first large tournament since the game's release will bring, and which players will stake an early claim to being the best in the world. The bracket is packed with more than enough big names to sate your nerdy appetites and make the tournament one to remember. All eyes are on Cologne.


| Qualifiers: | Invites |
| --- | --- |
| Go4SC2 Cup #24 | White-Ra |
| Dimaga – 1st | DeMuslim |
| Sarens – 2nd | IdrA |
| LucifroN – 3rd | TheLittleOne |
| | Huk |
| Go4SC2 Cup #25 | Strelok |
| Naniwa – 1st | Artosis |
| ClouD – 2nd | Brat OK* |
| Tarson – 3rd | Hasuobs |
| | MaDFroG |

* Brat_OK will no longer be participating since he was denied a visa. Preliminary reports indicate he will be replaced by Morrow. This post will be updated once an official announcement has been made. MorroW has been confirmed as his replacement.


| Group A | Group b | Group C | Group D |
| --- | --- | --- | --- |
| White-Ra | HuK | Dimaga | DeMusliM |
| Liquid`TLO | Tarson | LucifroN7 | IdrA |
| MaDFroG | BratOK | HasuObs | Strelok |
| ClouD | Artosis | Sarens | Naniwa |


What a line up. Each and every player has proven their skills through the beta and through recent tournaments. The exception being MaDFroG, who's only recently broken out in SC2, but is a massive name in Warcraft 3 (check out his Liquipedia page if you have no idea who he is!). MaDFroG has already caused a stir with his show match against TLO and IEM is the perfect venue for him to cause yet another stir.

He'll have a tough time in Group A, but realistically he's got very good chances. White-Ra hasn't been posting the results like he did in early beta, and we dare say he's having this first slump of SC2. He's going to have a tough time against Cloud's aggressive play and TLO's creative play as his recent results against the two would indicate. TLO is quite a variable in this group, since if his creative play gets the better of him it's possible he could drop a game to Cloud. Our guess is that he pulls through, and TLO and MaDFroG will advance from Group A.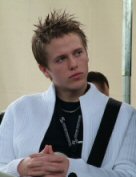 This could be MaDFroG's breakout moment


If you haven't seen Brat_OK's bionic TvP play, then you are missing out on one of the most beautiful things in SC2. Go look up his game against White-Ra on Lost Temple or Dlovan also on Lost Temple just to see how amazing it is. While lacking tournament results, Brat_OK is a force to be reckoned with. Expect Brat_OK to top his group with ease. The question then becomes who is going to finish runner up. Tarson has shown some unstable TvP recently as can be seen in his two recent series against Socke, so HuK has a pretty good shot at taking him out. It comes down to what Artosis has been doing over in Korea. We have a feeling HuK will edge out Artosis, but really it could go either way. Thus, Brat_OK and HuK should advance.

EDIT: Brat_OK will not be participating since he was denied a visa. Should Morrow take his place in this group, then Morrow will probably make it out of here - but the group becomes a lot tighter.

Group C looks like the weakest of the four groups. While Hasuobs and Lucifron are both very good players, their names haven't been popping up in the podium finishes for tournaments very much recently. The notable exception is Lucifron's third place in Go4SC which earned him his seat in the tournament. Sarens has been quietly sitting away doing reasonably well in tournaments, but hasn't managed to score any major wins yet. Dimaga should be pretty happy with this group and should come out the victor. We're a huge sucker for Hasuobs' Blink-Stalker play and Lucifron's aggressive Terran play - but in all likelihood it will be Sarens who makes it through to the next round. EDIT: Lucifron just placed 2nd in Zotac 18, so there is a fighting chance for him in this group!



IdrA is the hot favourite for Group D - and for good reason. The recently crowned King of the Beta, and arguably the best Zerg on Earth (maybe the only Zerg soon...), shouldn't have any problems overcoming his Terran adversaries and Nani (who's been playing around with Terran recently as well). Nani looks to be the solid candidate for #2 here. His 3warp/chargelot/robo style has been demolishing Terrans left, right and center - and is the reason he won Go4SC #25. I would be pretty confident in Idra/Nani coming out of here.

This is the first major event for SC2 and with so much hype and momentum around StarCraft 2 (not to mention the prize pools) this is the players chance to prove themselves, to make fans, rivals, and perhaps the beginnings of a career as a progamer. The world will be watching as young hopefuls battle eSports titans for a chance at glory, for certainly, years from now when people look back this tournament will undeniably be known as a defining moment in eSports, a time of new beginnings and an unprecedented opportunity to achieve greatness. A taste of what's to come.



An Interview with Day9


Before the event, we had a fantastic opportunity to get some thoughts from one of the most prominant members of the SC2 world.

+ Show Spoiler [Full Text] +


TeamLiquid.net: What do you think of all the new big leagues? Will they last?
Day9: I think there will be a few breeds of tournaments.

There's going to be the obvious sort of 'oh my god, it's StarCraft! Let's jump on the bandwagon!' They won't know the game or the community or how to run tournaments and those will rise and fall quickly. They're typical of any game, those types of leagues always exist.

For really well-run leagues - ESL, MLG, GSL - I'm certain they'll last. People have an insatiable appetite for games with good players. It's one thing to play StarCraft 2 - that can be exhausting - but watching can be done on a phone, at work, at school. Such a huge hunger from the fans, it's great.

One problem people will have is just that there's a shortage of players. There's only one TLO. He's everywhere.

He's so popular. I just got done watching a TLO video interview before we started talking.
Me too. Scary.

Q: So what's your plan, when are you going over to Europe for the IEM Gamescom tournament? Once you get there, do you have any plans outside of the tournament or is all business?
A: All business? You make it sound like I'll show up with a briefcase.

You're going to show up in a suit and a tie, it'll be nice.
I just better not show up looking homeless. I'm going to leave Monday the 16th and come back the 23rd. That's a nice long time and at least 1 day will be to travel.

My number one goal is to make sure I do a great tournament. It'd be terrible if I stayed out one night partying and showed up and did poorly ... Listen to me, acting like I party. What will happen is I'll say, "Hey, Germans, you play German-style board games too, right?" and I'll have a late game of Settlers of Catan.

I'm really excited to meet the German gamers, like TLO. (Writer's note: he's so popular)

Q: Out of the players going, who are the favorites?
A: Even though Lucifron hasn't done amazing stuff super recently, that's one of the first names that draws my eye. Plus I love saying his name.

My immediate gut reaction is Idra. I think he's really spectacular, boils my mind how good that guy is.

Huk. I thought he was a good player in beta but now that it's come out, he's the highest rated player anywhere. That's the sort of player that, if he keeps up steam, he'll be the best period. He went 0-3 in the King of the Beta but still took games. That was impressive but I knew he wasn't pleased. So many players would have given up and say 'this sucks'. The fact that that drove him into super-overdrive is very impressive.

Also, MadFrog. The thing that impresses me most with him is that his play doesn't look constricted. I get the sense that a lot of Zergs feel constricted, like they don't have opening options and even if they play safe they'll lose to aggression. MadFrog doesn't seem that way. He's a trooper.

Q: Do you agree with the list of invites?
A: Looks pretty damn good to me. It mildly bothers me that there is a lack of Zergs - 4 Zergs. It doesn't terrify me though. That can happen when people are still figuring stuff out.

It bothers me less because of talk of imbalance but more because - well, coming out of beta Zerg was clearly the race that didn't have a lot of openings. People pretty much did 14 pool, Hatch, gas, Queens, Larvae, Zergling speed, Lair or Roaches and Hydras and it was dry. Terrans were Banshee rushing or Reaper pushing, Thor dropping, all this craziness. Poor Zerg buddies.

Suddenly, Zerg players are more creative. I've been experimenting with not getting a Queen. Holy shit I can get Muta/Roach fast 'cause there's no sinkhole Queen! Extra Larvae is an instant boner, I will never claim otherwise, but if you're constantly churning out nine drones, you only have enough money to make those drones. People should experiment! They'll say 'whoa, fast Lair!"

So I'm 20 % bothered because I want to see more cool openings. But 80% bothered because MadFrog is just awesome, very intimidating. It's very scary to see how good he is. I want more scary Zergs.

Q: What do you think of Blizzard's plan to invest such a large amount of money in GSL?
A: Sounds great to me. When I hear that sort of thing, it's obviously a good thing.

When I hear that sort of large investment, the first thing I think about is Wizards of the Coast with Magic the Gathering. Magic has just such a fundamentally sound pro-tour. Everything has this amazing synergy to it.

'When will we have this tournament?' 'When a new deck comes out.' What I'm thinking of is the 2003 WCG when the tournament was in Reign of Chaos but The Frozen Throne had already been out. It was awkward. If Blizzard runs that, that doesn't happen.

The fact that they're involved on that scale bodes well.





How do I watch?


Yeah, we know, all you really care about is how you can watch your favourite gamers battle it out for the championship. ESL will be providing a stream in their usual fashion. That means you're going to need to grab the Octoshape plugin if you want to watch things live. Generally a direct link to the stream page will be posted in the appropriate TeamLiquid Tournament thread when the event starts, so your best bet is to hunt around the SC2 Tournaments section for the Live Report thread and grab the link there.

ESL is endeavouring to bring you as many games live as possible. I'm sure Carmac and the team will be on hand to share the necessary information about the alternate streams for the non-mainstage games. Again, keep your eyes on the SC2 Tournament forum for all the necessary details. ESL also have a twitter and facebook prompt so you'll get the latest information about where the streams are as soon as it happens. You can find the information for that in this thread.

And if you miss the games, don't worry. They should be uploaded on ESL's Youtube at some point. Here is the broadcast schedule for the event:

+ Show Spoiler [Schedule] +

Wednesday 18th

14:45 CEST: Group B: Brat_OK vs Huk
16:00 CEST: Group A: White-Ra vs TLO
18:00 CEST: Group A: TLO vs MaDFroG

Thursday 19th

14:25 CEST: Group C: Hasuobs vs Dimaga
16:00 CEST: Group C: Lucifron vs Dimaga
18:40 CEST: Group C: Hasuobs vs Lucifron
19:50 CEST: Group D: DeMuslim vs Idra

Friday 20th

09:50 CEST: SC2 Quarter Finals 1 & 2
12:05 CEST: SC2 Quarter Finals 3 & 4

Saturday 21st

15:10 CEST: SC2 Semi Final 1
16:40 CEST: SC2 Semi Final 2

Sunday 22nd

12:45 CEST: SC2 Bronze Final
15:10 CEST: SC2 Final




TL Meetup


If you happen to be attending IEM this week then check out the TL Meetup while you're there. Get to know your fellow posters and mix and mingle with the community. Everyone is getting together for a dinner and if you want to attend that you're going to have to reply very quickly!



Conclusion


To wrap it up:

IEM is an event run by our friends at ESL

Big tournament happening at Gamescom

Regular, long term tournaments happening in the future

Be excited! E-Sports is growing!

---
This update is brought to you by our dedicated ESL team - heyoka, Xxio, and chobopeon. Tune in shortly for a recap of the event!