TL Mafia XXXVIII
CubEdIn
Romania5247 Posts
CubEdIn
Romania5247 Posts
/out

Need a break. Sorry. I know you guys will find a replacement.
CubEdIn
Romania5247 Posts
Kinda changed my mind, so put me on the replacement list as well. I'm still a bit busy but I have enough time to post a few times a day if someone else drops out.
CubEdIn
Romania5247 Posts
On April 09 2011 01:46 BrownBear wrote:


You're in on the replacement list, and if Latrommi can't join by the time Day 1 rolls around, you can have your spot back. Is that cool?

BTW Role PMs will be sent out by midnight tonight. Possibly a bit earlier, depending. Night 0 will last 24 hours, from midnight tonight till midnight tomorrow.



Yes that's perfect. I don't really need to play, but I decided I'd watch the game anyway, so might as well be a replacement. If Latrommi can't join I'll be around.

Thanks.
CubEdIn
Romania5247 Posts
Is that Latrommi guy here yet? Because he might have an accident and then I'd have to replace him.

Also, I think we should lynch all reds.
CubEdIn
Romania5247 Posts
On April 12 2011 18:51 Jackal58 wrote:
Tackster is most likely scum too. Or whoever replaces him.




Ummm... about that...
CubEdIn
Romania5247 Posts
On April 12 2011 23:25 Jackal58 wrote:

The clues all point to you man.
Did you replace Tack? Sorry if there was a post. I missed it.



Not yet, but BB asked and I said yes, I'm guessing I will when he gets back online.
Quite curious myself.
CubEdIn
Romania5247 Posts


No, I'm not scum, and it will be pretty easy to tell, since my town game is so pro town it hurts town!
I'll get to readin' 'dem 50-or-so pages more carefully and get in touch with what's down.

So far, I'd like to say that we should not discuss DT checks so openly, let the guys do their jobs, and also, lol @ day 1 lynch.


CubEdIn
Romania5247 Posts
CubEdIn
Romania5247 Posts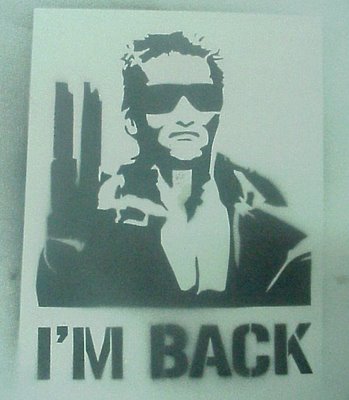 I'm sorry, but in all my mafia games, I have yet to see someone out himself as a DT this early on, and give WRONG information to town.
How he knows coag is red? I don't know, I don't really care, either (could've called down R1CH!). But just because he may or may not be DT, doesn't matter.
I don't see a reason, whatsoever, to out Coagulation, unless he found him as Assassin and is hoping to hit the other assassin during the night. This scenario is also beneficial for town, we'll have one confirmed townie and two assassins dead, meaning they won't be taking out townies (because, let's face it, that's what SKs usually do).

So, unless someone tells me what reason would he have to call out Coag, rather than say "no, town, tell me who to hit and I'll do it, let me live and I'll halp!", like SKs usually do, then I'm voting for Coagulation.
Really, I just can't see any good reason, and "prolonging his life just a bit more" could've been achieved in many, easier ways.

What would he gain, he'd live one more day, and make the game harder for town. Don't think he's lying.

...unless I missed something, cuz, you know, I just came in, please feel free to correct me.
CubEdIn
Romania5247 Posts
On April 14 2011 02:32 GMarshal wrote:
Cubed, read the discussion between myself and chaoser in the previous page.

Its vastly superior to ignore both of them and have a vigi shoot coag, if he dosn't get shot we can just lynch him, if he does and flips red then yay! if he does get shot and lives, well then we have a confirmed townie scum have to shoot.



Oh, I did, but you're completely dismissing the fact that he might ACTUALLY be a DT. Sure, I don't really buy it 100% either, but it's a possibility, and if we don't lynch coag then he won't have night protection (because your plan is ... don't protect either), which means that he'll die to an assassin (heck, they do have one free shot), why not take it?

Sure, it makes sense that he's neither, but that's a bit off imo.

So here's what I think:
1. We lynch Coag.
2. If he flips red, we start protecting the Assassin/DT
3. If he's DT, he'll confirm/fos someone each day. If he's not, he'll have to constantly use R1CH ability to stay alive, in which case.. he'll confirm/fos someone each day.

The only other scenario would be that he's either town (in which case what he's doing is awfully, awfully dumb), or scum (in which case we trade coag for a scum, sorry coag, xoxo). Which is ok at this point in the game. Heck, he can even be Vigi-shot during the night if coag doesn't flip red.

I don't see anyone who could prove to be a better lynch. Remember, we don't lynch for the flip, we lynch for information. The sooner we have the information, the better.
CubEdIn
Romania5247 Posts

Second, CubEdIn is indeed back, replacing Latrommi. What is up with all these people dropping I don't even.




YOU'RE NOT GETTING RID OF ME THAT EASILY CHAOSER!!!
CubEdIn
Romania5247 Posts
CubEdIn
Romania5247 Posts
In all fairness, I came in as a replacement during the night, posted twice, and died. I deserve to live at least a day.

CubEdIn
Romania5247 Posts
On April 14 2011 03:39 Jackal58 wrote:
I know the math is bullshit.



Lol, that sounded a lot like that "always bet on black on roulette, and double the bet ammount each time, when it flips black you win everything back + more!".
Or, if I flip a coin 9 times and it lands "heads", what are the odds of it landing heads on the 10th throw?

This is unrelated, as I'm obviously scum, but it's funny that you mentioned it.

P.S.: I am town.

...and claiming Assassin!

But don't lynch me cuz I'm DT.
CubEdIn
Romania5247 Posts
On April 14 2011 03:49 Lemonwalrus wrote:

Actually, you are indeed slightly more likely than anyone else in the game to be mafia since all of our roles were 'chosen' when it was 8/40 mafia, and your current role was 'chosen' when it was 8/35.

However I think this is a dumb way to hunt scum.



Actually, no. I'm a substitute for someone whose role was also chosen when there were 8/40 mafia.
I got his role, I didn't get assigned a new one.

CubEdIn
Romania5247 Posts


I am aware of that lovely gem, "thank you for the extra 33%!", but I don't see why it applies here. I'm confuzzled.

Are you saying that the mafia removed 4 people, by being aware of what role the guy I've replaced had? It's a bit of a strech. But do please explain, I'm always open to having my math mind tickled. (and no, I'm not good at maths, I just like statistics)
CubEdIn
Romania5247 Posts
On April 14 2011 04:21 Lemonwalrus wrote:+ Show Spoiler +


Hm, this feels like derailing, so people analyzing the thread just skip over this post.

when our roles were given out, everyone had 8/40 chance to become mafia.

If we assume that latrommi or whatever his name was' inactivity is unrelated to what his role was, we can assume that he also had and 8/40 chance of being mafia.

(in this analogy, mafia = car, and town = donkey)

when 5 townies died, it was like they revealed 5 donkeys.

then you were 'given the option to switch your door'

you did switch, and even though latrommi had an 8/40 chance originally, because a bunch of donkeys were eliminated, switching your door will always make it more likely that you reveal a car.

However, I am not going to use this as a diagnostic tool, and no one else should either.

There are too many unknowns at play for this to be a pure mathematical recreation of the monty hall problem.



Oh I see, so the choice is the first guy I replaced, and now I switched my door to guy #2.
I guess that kinda makes sense. But if you look at it that way, it's also true that everyone else's chance of being red increased as well. Not as much, I get it, but still, funny!
Thanks for explaining!
CubEdIn
Romania5247 Posts
On April 14 2011 07:02 Conversion wrote:
So either flamewheel is fake claiming DT and trading 1:1 for coag (of all people, according to people here coag's meta is basically spam and be useless?)
I'm confused here



This makes me ponder.

If coag flips red, then flame is either DT or a really really good guesser.

I don't see any good argument for lynching him though, other than the fact that he lied.
And I'll go back to what I said earlier, no scum will come out as DT in day 2 saying that someone else is scum. That's just dumb.

If you guys don't wanna lynch coag, I'm fine with that as well, but lynching flame right now is silly.
CubEdIn
Romania5247 Posts
/facepalm as to how lynch got horribly derailed.

Guys. Keep it together.