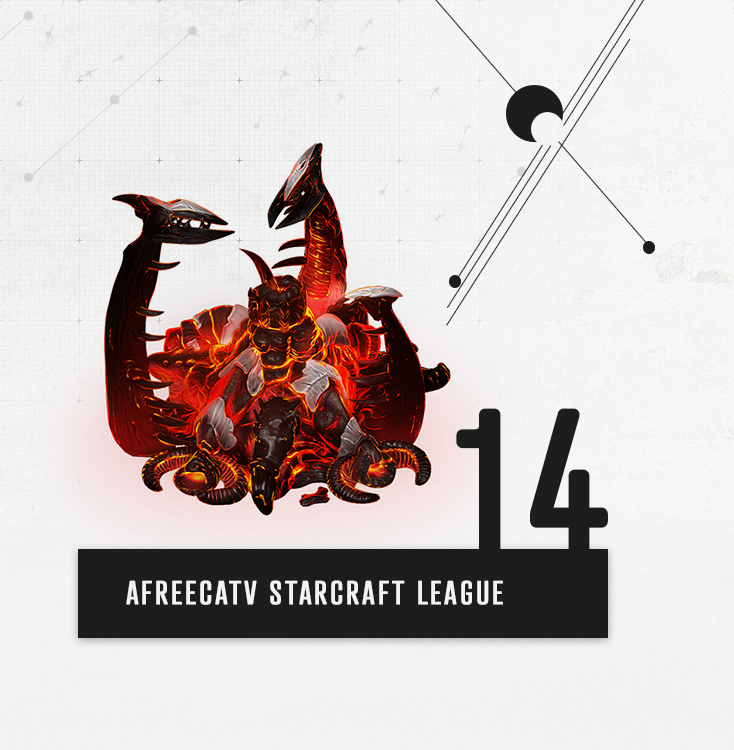 These may be the most unfairly stacked groups in the history of ASL thus far, most everyone here is a championship contender in one way or another and all of them would be favorites in any other group.

Calling them groups of death would be an understatement.



Knife Fight
Group C features PvT specialist
Snow
, AfreecaTV-era wonderchild
Soma
, holy-shit-that-was-a-close-ZvZ
Soulkey
, and 2020-is-my-year
Queen
. It's particularly interesting in that it features an ASL13 seed and three 1st place finishers from the ro16. Let's dig in, shall we?
If you've been visiting TL.net over the past few years you'll be familiar with the perennial question of sustainability. Where do we go from here, and should we really care? The idea that Brood War will inevitably die when the last KeSPA-pro goes to the army is certainly a worrying prospect that, whether true or not, should have been entertained as a concern far earlier than it was and, quite surprisingly, other esports don't seem to be taking as seriously as they should in their own context. That's why I don't think people will be too dissimilar to my own feelings when I say
Soma
is one of the best things to happen to Brood War since the fall of KeSPA. He's one of the only players people won't hesitate to call a professional despite not having had a tenure with one of the KeSPA teams of yore. He came out and showed people that, yes, the old guard are damn good at this game -- so what? Whether you're a fan or not, I think the scene is better off with
Soma
doing well in ASL, not as a specific player, but as a specific idea of a player. We need more
Soma
s. The sooner, the better. And I think ASL14 is going to be another good season for the guy.
If there's one player whose 2020 was even more awe-inspiring than
Soma
, it'll have to be
Queen
. With two back-to-back ASL championships in seasons 9 & 10, followed by two 4th place finishes in 2021 (seasons 11 & 12),
Queen
dropped out of ASL13 in the ro16 at the hands of
Bisu
(0-1 opening match, 1-2 decider). And, if you set a precedent like he did in 2020 and 2021, a ro16 finish just does not cut it anymore. Luckily for
Queen
, this group seems more than doable. And it's also as good a time as any to rack up a few more championships while Flash is still in the army because once he's out, Brood War's going to change once again. So, as one of the three repeat ASL champions,
Queen
had better hurry up and get that third trophy, pronto.
I'm struggling to build a case for
Snow
in this group. A premature departure from ASL13 at the hands of
ggaemo
in the ro24 (0-1, 0-1) and a shaky win against Shine a fortnight ago isn't sufficient data to go off of. But
Snow
has never been known for his PvZ and that's why going up against three Zergs in
Soma
,
Queen
, and
Soulkey
, seems a tall order for any Protoss, let alone one who's made his name as a PvT specialist. And while his record against the aforementioned isn't terrible in terms of mapscore,
Snow
always seems to fall one or two maps short of winning a longer series. So, when all's said and done, a bo1 / bo3 format definitely plays into
Snow
's hands. Whether he'll be able to capitalise on it is a wholly different story, though.
So, we're down to
Soulkey
, the unknown variable that could turn this group upside down. As one of the more accomplished players if Brood War and StarCraft II are to both be considered,
Soulkey
's recent results belie his competitive pedigree. His best ASL run dates back to Season 3 where he finished in fourth place. Since then,
Soulkey
seems to have made it his mission to get knocked out in the round-of-8 time in, time out. However, while his past performances might suggest otherwise, I don't see him actually making it that far this time around.
Soma
>
Snow
Queen
>
Soulkey
Soma
<
Queen
Snow
>
Soulkey
Soma
>
Snow
Queen and
Soma Advance To The Ro8!

Royal Action Hero: Mini Edition!
Group D's construction by
Action
has created nothing but trouble for everyone involved. After being gifted the opportunity to qualify through the wildcard qualifiers, Action has done a poor job of helping himself out. The rest of the group,
Royal
,
by.hero
, and
Mini
all pose a great threat to anyone in this tournament. But it's true what they say, one man's trouble is another man's treat. And we, the viewers, are in for one of the biggest treats of the season.
Action
faces off in a one game match against
Royal
. Action went 4-1 against
JyJ
and
Rush
to win his ASL seed. His ZvT potential is clearly very high at this moment. This would be bad news for any Terran, but Royal might be the worst Terran for Action to face, especially in a one game series. Royal isn't a top 3 Terran, but he is putting in more effort than any other active Terran. For several seasons now, we have been able to report that he repeatedly holds the highest record of spon matches played in any given period. Just this past month, Royal played a total of 106 spon matches versus Zerg, and he won 66% of them. Royal not only put in the work, but he did this while avoiding playing all but one game against Action. After all this work and huge improvements in his fundamentals, Royal is going to cause in early upset of the day and win his match.
by.hero
battles it out with
Mini
for their first series. Mini is closing in on
Bisu
as the PvZ player to watch. His early game attention to micro versus Zerg has been causing them large amounts of stress. By.hero is the most ideal Zerg to pit against Mini. For a decade now, by.hero has proven to have the highest APM amongst active pros. These extra actions pay off heavily against an aggressive player like Mini. This pairing will make the first 7 minutes of the game extremely action packed and most likely a victor will be determined before the 8th minute is even hit. With both players at a 56% winrate in the PvZ matchup in Spon Matches, this prediction is going towards the player who has a slightly better edge in the micro battles, Mini.
Mini
and
Royal
will face off as an unexpected pairing in the winner's match. Royal's worst online matchup is still at a cool 58% winrate in TvP. Mini is suffering more against Terrans lately, and has even drop below 50% in wins. Terran's have looked better than ever at solving the matchup and Sorry has been putting in the work required to be a top 8 player. Royal should take the series 2-1 and advance in first place.
Action
versus
by.hero
in ZvZ is trouble for Action. He has a 37% winrate and under performs in the ASL too. With the unpredictable nature of the matchup and the higher skill level of by.hero, this series looks like it will go in by.hero's favor. Action will be suffering an early exit from this tournament.
The final series brings
Mini
back against
by.hero
. This is the time for by.hero to flex his muscles. With three games to play, by.hero will have more opportunities to try different strategies against Mini and respond better to Mini's game plan. By.hero has an 80% winrate against Mini over the past month. If by.hero finds a way to navigate safely into the mid game, we will be able to experience why he has been a top three ZvP player since the inception of the ASL. Mini's poor mental ability to deal with a loss to Royal and then recover against by.hero will ultimately be his undoing. By.hero will advance.
Royal and
by.hero Advance To The Ro8!
---
Writers: Ziggy, BisuDagger
Graphics: v1
Editors: BLinD-RawR