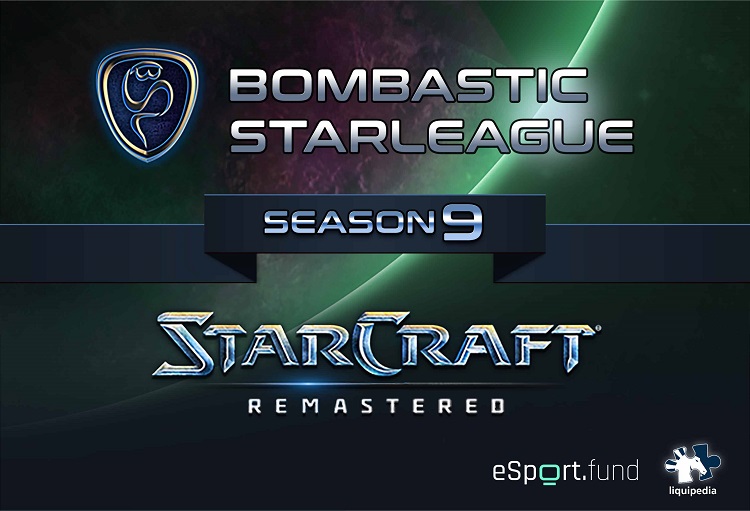 Grand Finals Preview
We're here!
The long and winding road is coming to its fruition. We've seen great games, expected wins, upsets, close series, and in the end, we're left with the two favorites from the very get-go – Bonyth vs Trutacz.
Neither player needing any introduction, I will supply an in depth one anyway. Bonyth has been the best player outside Korea for the past year. This, in my opinion, is not disputable. He won BSL8. He won the corrupted cup. He gets absurd win streaks in team leagues, he won the BSL9 ladder tournament. He performs greatly in the Jeez weekly against Korean competition, with 4 wins total.
While Bonyth is the reigning BSL champion, Trutacz is the BSL GOAT. Bonyth has won the BSL once – BSL8. Trutacz won BSL7, BSL6, BSL2, BSL1. Granted, the first and second were 7 years ago and restricted to Polish players, but apparently, including the rest of the non-Korean world doesn't make much of a difference. We still get a Polish final.
Trutacz and Bonyth have had a strong rivalry for much of Starcraft:Remastered, famously expressed in a game from the qualifier for the ESL Italian Esports open back in 2017, where Trutacz' frustration with Bonyth became apparent through him stating 'wyjdz' midway through an epic game on Nostalgia—only for Bonyth to end up emerging victorious anyway. While I am not fluent in polish, I understand it to be a fairly rude way of commanding someone to leave the game, and since then, it has perhaps grown to be the second most known and used Polish word by non-Polish speakers.
Since then, they have met on multiple occasions in a wide range of tournaments. The not-fully complete foreigner tournament ELO rank at rankgim.eu—which does not include any matches for 2020, has seen them face off in 23 different matches—with Bonyth earning 14 victories, against Trutacz' 9.
Now, going by how dominant Bonyth has been the past year, one might be inclined to consider him a heavy favorite going into this. However, I think this one is entirely up for grabs. Bonyth's reign has primarily been carried by his magnificent pvp and pvt matchups. Since the BSL expanded in BSL3, he literally hasn't dropped a single pvt series, and not a single pvp game. Considering how he failed to win BSL5, BSL6 and BSL7, this means that all those three eliminations happened playing pvz. In fact, looking at his individual game statistics for the three different matchups, we're looking at 12-0 in PvP and 12-2 PvT. His PvZ from BSL however, is at 36-18.
Winning 66% of the time is of course, still a great statistic. But in PvZ, Bonyth is vulnerable, and while BSL8 featured Bonyth defeating Trutacz 3-1 in the Ro8, BSL7 featured Trutacz beating Bonyth 4-1 in the finals. Looking at past statistics, one can still say that Bonyth looks like the favorite. However, it's still a matchup that can go either way.
Trutacz on his side, isn't necessarily defined by any singular matchup. He's very good at all three of them, with solid win rates in all of them. On his way to the finals, he has already dispatched of two of the very best non-Bonyth Protosses out there, taking down TT1 2-0 in the group stage, and beating Dewalt 3-1 in the quarter finals.
Going more into detail on how the actual games will look, as mentioned, we have quite the history to draw from, and certain elements are likely to be present. These two tend towards aggressive games, and quite frequently, they end rather quickly. Bonyth favors gateway openings, both inbase 10-12 openings, and regular gateway expand builds. Against Gorynich in the semi final, he surprised us all through employing forge expand – showing that he has been diversifying a bit, quite possibly with the intention of being less predictable. Still, his single strongest point, where he differentiates himself from all other non-Korean Protosses, is his zealot micro, and it would be foolish by him to abandon this advantage. Playing against Bonyth is tricky for this reason—you legitimately need to build more zerglings against his zealots than you need against other Protosses, because his control stands out from the pack.
Bonyth's strong point is also his weakness. He takes immaculate care of his army. One really can see this while watching him play – if he's using shuttles, which he does quite frequently, his shuttles turn around the moment scourge appear in their path. His micro is always on point, and he prioritizes differently from other players, never attack moving his army, then taking a 2 second macro break and then going back to army control. This also leads to him occasionally floating more resources, and having more idle probes, than what you see from the other top non-Korean Protosses. While it clearly works for him, and while this is not meant as critique in any way, in games where he fails to deal early game damage, sometimes his mid game army doesn't grow to the same size as more macro-oriented Protosses like Dewalt or TT1. If Trutacz manages to deflect the early aggression without overproducing zerglings or taking drone losses, he will find himself in a solid position.
However, Trutacz on his end tends to pounce at any perceived weakness. While he has the capability of playing a great macro game, he also tends to commit to all-ins once they begin, and he is very comfortable having action on multiple fronts. This sometimes works to great success (see games vs TT1, or the final game against Dewalt), but it is an area where he can be exploitable. Against TT1, his success hinged on TT1 moving out at less than ideal moments. Against Dewalt, we got a near-base trade scenario. At the same time, there are elements of his play that differentiate him from the Zerg pack, that make his style of play particularly viable for himself. Firstly, keeping your probe alive is extremely difficult against Trutacz. His zergling vs probe micro is stellar – and this is part of what enables him to all-in with such great success; if you kill the probe or force the probe out of your base earlier than what the Protoss is used to, it means the window where Protoss is blind ends up being longer than normal. This forces protoss to gamble; either through sending out zealots in a way that make you susceptible to a zergling run by/all-in, or through having to guess what Trutacz is up to. As Protoss, this is one of the more painful situations to find yourself in, because if you find yourself blind, the way you counter fast mutas differs greatly from how you counter a hydra all-in, and both differ from how you counter mass drones.
And this is where much of Trutacz' strength lies. Many other zergs who frequently rely on all-ins or highly aggressive play are flawed in the sense that Protoss players can concentrate on surviving the predictable aggression and win in the mid game even if they made two cannons more than needed. Against Trutacz, this is not a viable course of action, because his standard macro play is also top notch.
At the same time, these players have a lot of experience playing each other. I would expect the mind games going on between them to be a bit difficult to grasp from observing, as they are drawing from far more games than what we as observers have seen.
Final prediction is that it goes down to the wire, with Bonyth taking it 4-3.
Third Place Match
Gorynich vs Terror
Another matchup that is certainly hard to pick, between two of the most consistently high-placing-but-never-winning participants in the BSL.
In a way, Gorynich replicated his BSL8 run, through defeating all his opponents until he ran into Bonyth. It's just that this time, that happened in the semi final rather than the final. Terror, on his end, already got his vengeance. BSL8 featured him being eliminated before the playoffs (for the first time) by Crossy. BSL9 featured him eliminating Crossy in the group stage, and then reaching the semi final for the first time since BSL3—(a tournament with a different format which can't fully be compared). While I am not sure either player agrees, but from my perspective, they can both be happy with their performance, and approach the third place match without nerves or pressure.
Both players have already played prominent matches in this matchup so far in the BSL. Gorynich beat Casper in the group stage, while his quarter final match was a great series against Madinho, where he emerged victorious, going 3-2. Terror dispatched of Crossy (and Avi-Love) in the group stage, before he fell against Trutacz in the semifinal.
Looking at their prior BSL statistics, there are many games to draw from, and in fact, they have faced each other on two different occasions. In BSL5, Terror eliminated Gorynich from the second group stage, winning 2-1. In BSL7, they were again matched in a group stage, and here, Gorynich won their bout, leading to their previous 4 games being a 2-2 split. Terror has stated himself that he thinks TvZ is his worst matchup, and I'm not one to disagree with his evaluation of himself. His TvZ statistic since BSL4 is 21-20.
Gorynich's sample size isn't quite the same as Terror, however, he does sport a solid 10-6 statistic.
While I considered Gorynich's match against Casper a useful point of departure to analyze his match against Madinho, the same cannot necessarily be said for this game. While Madinho tends to open in many different ways – but nearly always ends up going mech, Terror is somewhat of the opposite. He favors weird, non-standard openings—but nearly always ends up going bio. And comparing Gorynich with Crossy is similarly a flawed endeavor. Where Crossy is addicted to mutalisks, Gorynich is less reliant on them. He tends to build them – sure, but not as an all-out strategy. Gorynich tends towards patient play where he wants to find himself in a solid late game position. Especially playing against bio, Gorynich is likely to spend the early and mid game getting a solid economy, solid infrastructure and hive tech, not doing much in terms of real aggression until defilers are out on the field. Terror, on his end, prefers to hit before that point.
I expect this series to feature Terror attempting to hit Gorynich at timings where he perceives that Gorynich will be weak, or to poke at holes in his defense, while Gorynich will attempt to hold the timing attacks and establish a stable defense. While lag might be a slight factor, Gorynich not being as reliant on mutalisks as players like Eonzerg and Crossy means it should not be all that impactful. Quite frankly, I think the series can go either way, and have a hard time picking a clear favorite. However, in the BSL bracket contest (where I am, tooting horn, currently in first place), I picked g0rynich winning 3-2 against OyA. While Oya didn't quite make it, I'll stay true to my faith in the old school Russian, and throw him a 3-2 prediction.
---