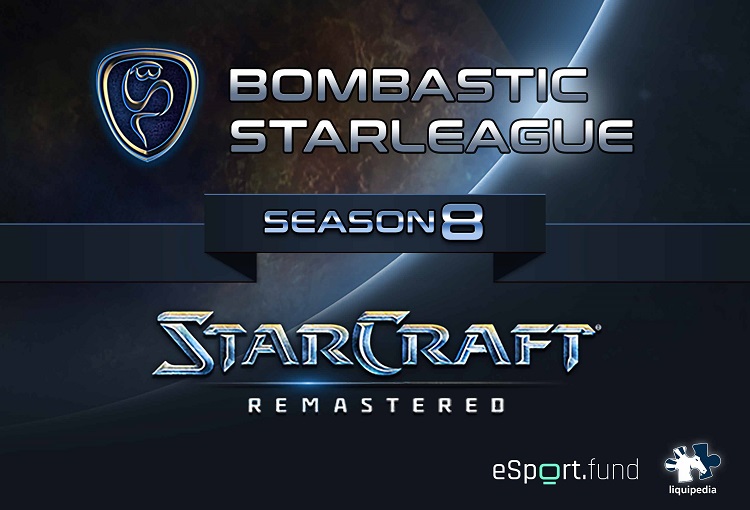 A String of Upsets
Ro4 Preview
(starts in )
Wow, Beastly BSL!
by Ty2


g0rynich


Dandy
Causing the earth to shake is not a horde of Zerg, but the momentous march of marines and the earth-trembling rumble of siege tanks rolling past. Leading the charge is Dandy, who claimed an unexpected victory against eOnzErG in a reverse sweep after falling 0-2 initially. His next Zerg Cerebrate to conquer is g0rynich, an arguably weaker opponent than Eon. g0rynich has only survived so far by the mettle of his ZvZ, so posed with his hardest challenge yet, how will he triumph?
First, one must look at g0rynich's improved form that has taken him to his first BSL semifinal ever. As of now, g0rynich oozes a revitalized confidence and sharpened mental fortitude that previously faltered against similar top tier players. For him, BSL8 is the rain after a months long drought of constantly losing to other top tier players in high stakes tournaments. The change in pace matches BSL8's upsets, including the elimination of Dewalt, eOnzErG, and TrutaCz.
He also benefits from the long format of BSL8, where he can practice and refine unique alternative strategies he's improvised before. Usually they lack effectiveness and are bogged down by inefficiencies by failing to realize g0rynich's creative ambitions, but with more time to prepare, he'll have plenty of opportunities to showcase his carefully crafted strategies for a clean sweep on Zerg playgrounds like Crossing Field, Quintessence, and Transistor.
Dandy, meanwhile, feels like a one-trick pony in regard to his use of +1 5-rax. On top of that, he will be challenged in adapting to maps and g0rynich's strategies. To be fair to Dandy, he played mech after being down 0-2 versus eOnzErG—a gutsy, decisive decision—and that is the reason why he is in the semifinals of a BSL for the first time. eOnzErG tilted and struggled with dealing with mech, but g0rynich is more strategy and macro focused, and he has dealt with mech successfully before. For instance, he beat Terr0r in the finals of Titanes Del Ring.
Overall, the series is one that relies more on g0rynich to execute his builds and follow up on his advantages to sidestep Dandy's predictable +1 5-rax. Considering the unique maps of BSL8, that is where the pivot of the series lies. g0rynich has to take these free, or easily defensible third bases, and seal the games out versus Dandy. This is not only g0rynich's series to win, but his BSL to win amidst a stunning string of upsets.
Prediction: g0rynich 3-1 Dandy
Fratricide
by TaardadAiel


TT1


Bonyth
After TT1 managed to overcome Avi-Love in a tight and entertaining series, it's a Protoss versus Protoss for the Canadian player in the semifinals. His opponent is none other than Polish powerhouse Bonyth who is steaming at full speed towards the elusive BSL title after dethroning the two-time defending champion trutaCz.
TT1's performance has been exceptional so far, save for his loss to Dandy in the Ro16. He advanced this deep in the tournament mainly on the back of his strong PvZ (with a notable upset against TerrOr). He won two important mirror matches versus Oya and PrO in the Ro24 and Ro16, giving him a score of 3-0 in PvP but still...PvP is TT1's probably weakest matchup.
In all three games, he was placed in a disadvantageous position at some point and managed to ultimately come out on top by virtue of his unrelenting aggression. He was quick to jump for the jugular in any moment of his enemies' hesitation or misjudgement. His trademark tenacity and strong macro are combined with a tendency to go for lower probe counts and force engagements during power spikes. PvP is a strange beast, however, where a build order disadvantage or a small micro slip might instantly kill you, and this is amplified if the opposition is the same breed of aggressive player who quickly identifies and seizes advantages.
And none are better at it than Bonyth. The Polish Protoss player really needs no introduction, but we'll give his results a quick glance just for the sake of illustration. His total BSL win rate in the PvP matchup is a quite frightening 11-1, and the only game he lost that I managed to find is back in 2013. He recently dropped a Bo5 match to Dewalt during the BSL ladder tours in December, but even those two series were close affairs, and each player won a total of four games.
What's more intimidating than stats, though, is the style Bonyth excels at. He's extremely aggressive, very quick at reading his opponents, and has kick-ass micro to boot. His reaver/shuttle control in particular is second to none in the foreign scene. Should he find himself in a reaver duel, I'd automatically expect him to win.
The two players' favored styles lend themselves to fairly entertaining games with plenty of skirmishes and micro battles. However, we could see TT1 in particular try to gain an advantage through sneaky builds involving Dark Templar and/or proxying. Bonyth's higher ladder ranking means he gets to choose who would pick and veto maps, so a pre-prepped map-specific build by the Canadian Protoss might require an additional layer of mind games on his part. Straight micro-intensive engagements in the tradition of the best PvP classics are Bonyth's home turf, and his uncanny way of accomplishing more with less is what will probably decide the series.
Stealing even a game from his decorated opponent would be an accomplishment for TT1. While the shape he's in suggests he is not a pushover by any means, Bonyth is in probably the best form of his career himself...and hungry for that BSL title that has eluded him for so long.
Prediction: Bonyth 3-0 TT1
---