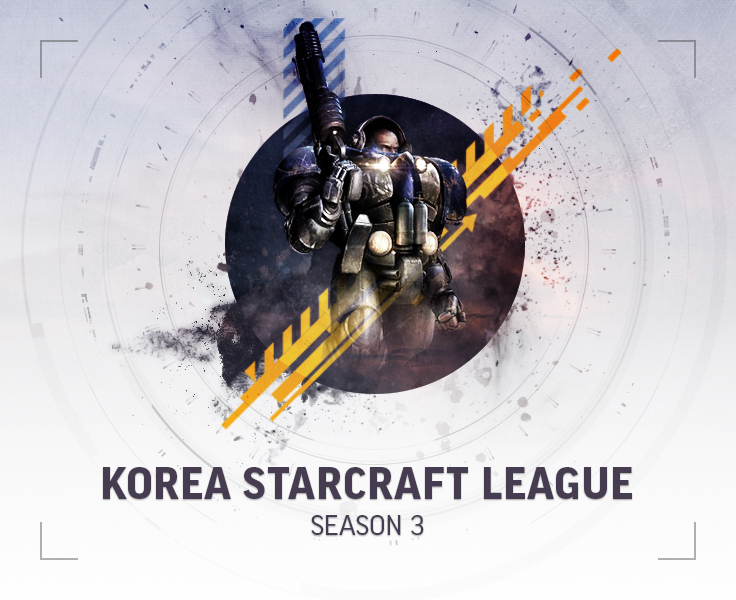 The Korean Starcraft League has not been immune to the latest caster curse. Artosis and Tasteless have decided no series will be a close one. That is why they along with the G5L trophy guy have decided to take to the wicken ways. With their voodoo doll's out they successfully poked at the players. In Group A
Modesty
was defeated with a 3-0 and
ZerO
was eliminated with a simlar map score.
MIsO
and
Shine
suffered slightly less with 3-1 defeats leaving Miso just barely alive in a rematch versus snow.
Group's C and D look forward to more excitement. This half of the group stage features several classic players looking to muscle their way back into the elite. Even though there are four great series soon to be played out, it is clear the most important matchup for every Brood War fan is
Stork
versus
Jaedong
. This true heartache split is soon to come, so grab your popcorn and enjoy the previews before the premiere event is up on the mainstage.


Its a Slugfest
Action
versus
Soulkey
is the headliner for group C. This Zerg versus Zerg slugfest should be highly anticipated. Action's 3-0 performance versus Mini was quite remarkable. He made the best looking PvZ-er freeze in place. Despite a poor ZvZ record, the quality of play he brings to the table is huge. Of course the question still is, "Is he good enough"?
Soulkey also enters the winner's match with a strong 3-0 victory. He also boasts a strong winning record against Action. Soulkey will be tough for Action and here's why. The majority of the maps have long ground distance. Soulkey's skills lend toward a higher chance of victory when it comes to the air game. If maps are inherently making fast pool or speed builds weaker, this will allow Soulkey an easier time to take Action into the most micro intensive part of the game. Action just simply hasn't been back long enough to regain the ZvZ stamina. Soulkey will take the series.
Prediction:
Soulkey 3:1
Action
ForGG or not GG
The loser's match for Group C stars Wings of
ForGG
versus Legacy of the
Mini
. The star Terran player of the past left much to be desired in his games versus Soulkey. If anyone was ever to say Tesagi Terran, just simply show them that series. What ForGG lacked versus Zerg can only be assumed to be lacking greater versus Protoss. Mini may be in the elimination match, but he couldn't have asked for a better opponent.
Much of Group C's initial predictions come largely based on the map roulette and still do. ForGG's chance to beat Mini really come down to playing on Circuit Breakers, Colosseum, and Fighting Spirit. In this match up for ForGG it's largely about tank+vulture abuse and map control. Each of these three maps amplify Terran's abilities greatly. Despite possible map imbalances, Mini is extremely strong at the PvT match up. It's hard to envision any scenario were he doesn't win.
Prediction:
Mini 3:0
ForGG

Era Defining
Rain and Last put up one of the best series we've seen in a long time in the Semifinals of ASL7 which instantly puts this as the must see match of the entire Ro16. Will it go down to the wire like last time and more importantly who will win?
Neither Rain nor Last are the kind of players who mass a lot of sponmatches these days however taking all of april and this first week of may into account you can see a few things in play, Mainly that Last has been absolutely been killing it against protosses which also includes a 2-0 win against Rain while overall locking down that 2nd place in the sponbbang ELO ranking behind Flash. All this makes Last a more of a favorite in this match.
Rain's PvT hasn't been all that impressive online, being only at about 45% winrate in the matchup along with those aforementioned losses to Last already, things look very bleak for him, however it is Rain and much like the aces of starcraft before him he is very good a preparation especially when it comes down to the PvT matchup as he can always count on Flash to help him prepare for matches, It'll be interesting to see how he manages to compensate for his previous results against Last.
Expect Last to try to dictate the pace on every map in this as much as possible, I somewhat expect either cross game or medusa or even both to make an appearance this series, probably with the one who picked it to pull out some nasty cheese on his opponent, but all in all its going to be an affair of Last pressing for an advantage early and Rain holding it off long enough to take a longer game.
Last 3 : 2
Rain
Old Rivals
Both Jaedong and Stork are arguably in the twilight of their long and successful careers in BW however that should not take away the chance that both players are being put in the right situation that they can show just one more set of good games, This is their first major Bo5 series since the Ro4 of the Korean Air OSL Season 2 back in 2010, lets see how it plays out this time.
Jaedong has not played a single sponmatch since his opening match against Last but we can still look at his ZvP which as it stands is at a 40% win rate, however he is 2-0 against Stork which is a nice mental edge to have and a good indicator that he is more than capable of winning against stork.
Stork's preparation has been a little bit public as for the last 2 days hes been playing against Hyuk and Byul and has had success against them however one could argue that neither are the best indicators of quality but the fact that stork has been very active while Jaedong hasn't can be a sign that Stork can take this series.
All in all to expect matches in the quality of their OSL finals and other earlier bouts may be a bit of a stretch and while stork has shown signs of slowing down with age, one could argue that Jaedong is only missing his "competitive edge" more than anything considering how hes been handling his units even against last in his opening match, the maps for the most part are a collection of ones that both players have played on during their best days and both players will know the ins and outs of maps like medusa and colosseum II better than anyone else.
Jaedong 3:1
Stork
---