The nature of competing in the ProLeague was entirely different from competing in the individual leagues.

Here were the major differences:

1) It was infinitely harder for players to artificially dodge certain players, certain maps, or certain match-ups in the individual leagues, especially more so over a prolonged period of time. By and large, the stage was already set up beforehand, and it was up to the players to adjust to the circumstances that was laid out in front of them.

2) If the individual leagues were about judging a player's ability to breakdown a certain player, sometimes in a series that involved multiple maps, the ProLeague was more about picking a map of your liking, and trying to pick and choose your field of battle. It was especially easier for mirror match-up specialists to do this, since all these players had to do was play on the most broken maps for their race of choice, since the opposing teams would in theory not send their players in disadvantageous maps in terms of balance.

3) Coaching, and team circumstances played much more of a role within the ProLeague. Some teams were able to take into consideration all the strengths and weaknesses of a player, and adjust their ProLeague entries accordingly, while other teams were not able to make full usage of their players.

Today I will look into the careers of Horang2 and fOrGG, two players with relatively similar number of ProLeague appearances, but vastly contrasting circumstances once you look into their tendencies and limitations as players.




Horang2 made a name for himself as a protoss-versus-protoss sniper in the ProLeague, something that was made possible with the help of acute coaching and proper ProLeague entries

Horang2's career record on TLPD

Overall career record: 136-105 (56.43%)
Career record versus terran: 47-38 (55.29%)
Career record versus zerg: 35-37 (48.61%)
Career record versus protoss: 54-30 (64.29%)

Horang2 was one of the more prominent ProLeague protoss players of the final years of professional Brood War. He was especially well versed in his mirror match-up, and boasts the highest career win rate within that match-up out of any protoss player that I know of. Like with most protoss players, Horang2 was somebody who struggled the most in the protoss-versus-zerg match-up, and struggled to keep a 50% win rate.

Theoretically speaking, somebody who wishes to utilize Horang2 to his full capacity within the ProLeague should attempt to maximize his PvP appearances, whilst minimizing his PvZ appearances.

Horang2's ProLeague record

Overall ProLeague record: 68-48 (58.62%)
ProLeague record versus terran: 16-16 (50.00%)
ProLeague record versus zerg: 12-12 (50.00%)
ProLeague record versus prtotoss: 40-20 (66.67%)

Beautiful. This is one of the best ever examples of a player being utilized correctly within the ProLeague realm.

Horang2's preferred match-up: PvP (comprises 51.72% of his overall ProLeague appearances))
Horang2's weakest match-up: PvZ (comprises 20.69% of his overall ProLeague appearances)

Horang2 plays more than double the number of his favourite match-up within the ProLeague, when compared to his least favoured match-up. This kind of ratio of match-ups that work for a certain player's favour can only exist within the ProLeague realm, and this is the kind of player utilization that everybody should look up to.

While Horang2's ProLeague record is one of the best ever out of players who were drafted as professionals after 2008 (only RorO, Stats, and Soulkey won more ProLeague matches), there is a certain element of his ProLeague records being boosted by the virtue of being a well utilized mirror match-up sniper.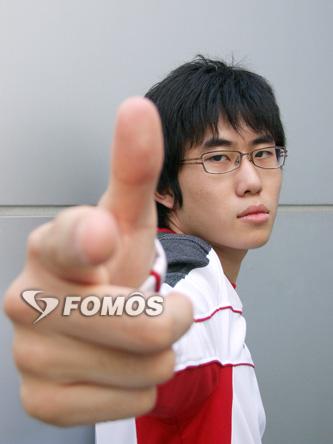 fOrGG was a capable player who was forced by his management to become something he did not want to be

fOrGG's career record on TLPD

Overall career record: 222-166 (57.22%)
Career record versus terran: 71-64 (52.59%)
Career record versus zerg: 77-38 (66.96%)
Career record versus protoss: 74-64 (53.62%)

fOrGG is one of the few terran players to be a KeSPA draftee (basically any professional who made their official debut in 2005 onwards) who managed to win a major individual league title (joining the elite group of Mind, Flash, and FanTaSy). As one can see in the record above, his strengths lie in his potent terran-versus-zerg match-up, while he is somewhat mediocre in the mirror match-up, having the lowest win rate out of the three match-ups available for the terran race.

Theoretically speaking, a coach should strive to send fOrGG in as many terran-versus-zerg matches as possible, and not use him in a manner similiar to sKyHigh, who was a terran-versus-terran sniper that CJ Entus deployed in the ProLeague in line with his strengths as a player.

fOrGG's ProLeague record

Overall ProLeague record: 66-63 (51.16%)
ProLeague record versus terran: 33-38 (46.48%)
ProLeague record versus zerg: 18-10 (64.29%)
ProLeague record versus protoss: 15-15 (50.00%)

Worst. Management. Ever.

This is probably the single worst ProLeague handling of a player I could find thus far. I have yet to find somebody who was deployed in a worse manner in the ProLeague, and as an example of how terribly fOrGG was used by his teams in the ProLeague, he played more games of terran-versus-terran compared to the other two match-ups, than even sKyHigh, who is probably one of the best utilized terran-versus-terran snipers in ProLeague history.

fOrGG's preferred match-up: TvZ (comprises 21.71% of his overall ProLeague appearances)
fOrGG's weakest match-up: TvT (comprises 55.04% of his overall ProLeague appearances)

There is literally nobody in the history of professional Brood War who played more matches of a single match-up relative to his overall appearances, if we look into the top 50 ProLeague players of all-time as arranged by their overall number of victories.

fOrGG, a virtuoso of sorts in the terran-versus-zerg match-up, was sent only one-fifth of the time to play his most proficient match-up within the ProLeague realm. It is like the almost polar opposite of Horang2's ProLeague match-up distribution, where fOrGG's strengths (TvZ) as a player is effectively neutered by his lack of opportunities within the ProLeague realm, while his deficiencies (TvT) are highlighted more so than any notable ProLeague player in history.

Both Horang2 and fOrGG were imperfect, and somewhat flawed players with notable strengths as players. The circumstances need to be just right for these kind of one dimensional, yet potent players to achieve greatness within the individual league realm. The map pool need to be right (Arena MSL was probably one of the most terran favoured individual leagues of all-time), and the stars basically have to align just right for a miracle to happen.

However, when it comes to the ProLeague, these kinds of players need special care from their team, and need to be utilized properly, otherwise, you'll have what happens here, and have somebody who vastly outclasses the other within the individual leagues (even if one pretends Arena MSL never took place in history), yet has less number of ProLeague victories to somebody who accomplished less overall, as well as having a noticeably inferior win rate on top of that.

These two players are probably the extreme ends of the spectrum of players being either empowered or totally hamstringed by the ProLeague entries.

For example, for a more nuanced comparison between more similar players, one could mention BeSt and JangBi. Both players were protoss-verus-terran specialists who played second in command to the alpha protoss players of their respective teams (Bisu for SK Telecom T1, and Stork for Samsung Khan). Both players made their professional debut in 2006, and rose through ranks to become members of the Six Dragons. To make the comparison even more apt, they both have around 200 ProLeague appearances under their name.

BeSt had the luxury of playing his favourite match-up more than any other match-up when competing in the ProLeague. This is his ProLeague record:

120-87 (57.97%)




BeSt functioned well as the third ProLeague ace of SK Telecom T1, and the designated terran sniper of the team

JangBi was less fortunate than BeSt, and played what was by far his worst match-up of protoss-versus-zerg more so than the other two match-ups, and this is what his overall ProLeague happens to be:

109-106 (50.70%)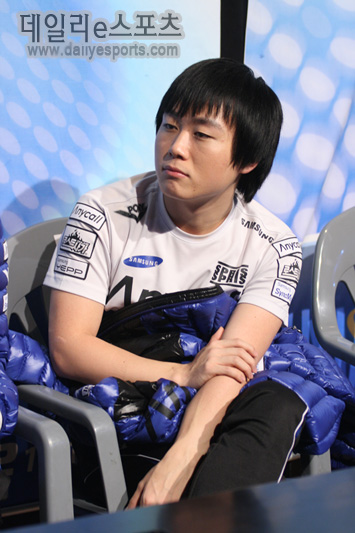 JangBi was always at odds with his management, and struggled to realize his full potential as a Samsung Khan player

I rate both BeSt and JangBi as incredibly proficient terran-killers (with different approaches in their method of clobbering the terran race). However, while BeSt did have greater success in the ProLeague, I personally believe that much of it has to do with the fact that BeSt was used correctly by SK Telecom T1 as a terran sniper, while JangBi was being deployed most frequently against zergs, his least presentable match-up.

Players don't always get to play their favourite match-ups. Players don't always get to play only on maps they are fully familiar with. People have to deal with the cards they have been dealt with. However, there does tend to be lines of thinking where people look into the overall ProLeague records as if it was like counting the number of individual league championships, when I personally believe that deciphering ProLeague results requires a more nuanced approach.

Competing within the ProLeague was a team effort, and the role of a single player, no matter how powerful, was often diluted by a whole bunch of factors such as the depth of the team, quality of practice partners, ability of the coaches, surrounding infrastructure, and financial incentives.

Today I looked into the nature of ProLeague entries, and how much of a pivotal role they played in the ProLeague careers of professional players. It is interwoven with team player pool, the competence of the coaching staff, and the overall team dynamic. It was an artform that was difficult to get just right. Mediocre players who benefited from brilliant ProLeague entries could make a name for themselves, while others who were used wrong such as fOrGG were forever mocked for their subpar ProLeague performances.