The Hanaro OSL took place in 2000 following the Tooniverse Progamer Korea Open. It had 16 players face off in group stages till the end of Ro8. After the Ro8 was finished, the top player of one group played the second top of the other and vice-versa in a bo5 series. By the end, two players emerged,
H.O.T.-Forever and
Grrrr... who would play a bo5 to determine the winner. At the time, race picking was just fine so
Grrrr... would go on to play Protoss/Terran in the finals while
H.O.T.-Forever stuck to Zerg.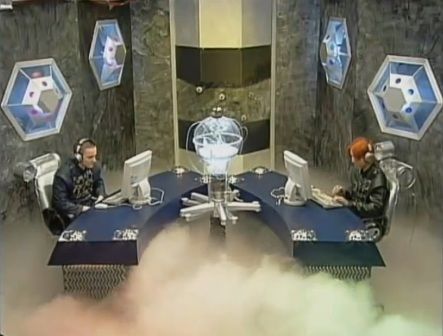 Fog of war!
Maps:

Blaze -> Narrow chokes all around, can siege main from back as well


Dark Stone -> Bigger chokes than other maps, map needs to be bigger.


Deep Purple -> Semi-island blizzard map with island bases at 3/9, similar to The Hunters


Glacial Epoch -> Easy to take natural, small chokes, might need drops, opponent can be separated depending on spawn


Space Odyssey -> Island map, lots of bases with small resources (1gas or 6 mineral)

Metagame:
Please note that most assumptions are made on available vods. The finals gave us a glimpse of the TvZ and PvZ metagame from back then. The maps still needed a lot of work like bigger chokes, more expansions to take etc... The quality of the games has also gone up quite considerably from Tooniverse PKO.

Macro styles were still not in play though it was slowly becoming a bigger part of the game. For example, in Grrr...'s game on Glacial Epoch, he would go for the greediest opening known to man as he went nexus first into gas then pylon before any gates were wrapped in.

Micro does seem to be improving. Pulling back injured hydras, target firing units, a failed marine split against lurkers etc... the execution needed work but the idea was there and should develop in the next couple of years.

TvZ:
Only game available was played on Blaze. It was a 2 rax opening in anticipation of zergling aggression from an early pool. Lurkers seemed like a common followup due to chokes and can help defend the expansion. Addition of a factory and starport for tanks and drops (also likely for vessels) on one base was common as well.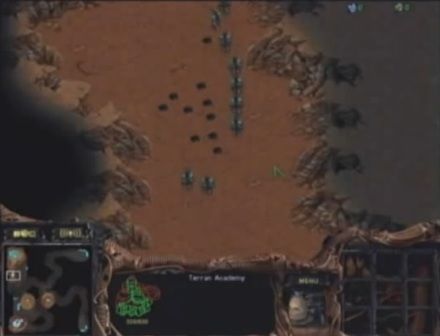 Did I ever tell you son about how I survived the burrow ambush of 2000?


PvZ:
Island maps like Space Odyssey produced some entertaining games with a lot of air battles. Corsair/Carrier against mutalisk/devourer/scourge were common. Games usually opened with the protoss going for 2 stargates on one base to control the air and try to expand while Zerg sat back and defended with hydras before eventually getting a spire and starting to push out to take more expansions. Hydra drops were also used.


Air battles!


In general, for Zerg players, it seems adding an inbase hatchery then pool was the opening build though pool into expansion was also common on some maps. If the Protoss player was scouted to be going for a 2 gate, another inbase hatchery was added going up to 3 for more ling production in order to counter the zealot count (pic). Protoss players would go for a 2 gate in close spawn positions or add a 2 gate right after going for nexus first to defend ling aggression. Cannons were used a lot on some maps.


2 gate defense!


Notables:
-
Grrrr... is the only foreigner to win the OSL.
-
Pillars, another foreigner also plays though he loses in the Round of 16 (his bio on LP is amazing for background!)
-
ChRh makes an appearance and finishes third overall after defeating
Byun.
-
Byun was considered the first "poor zerg" playing a low eco style.
-
H.O.T.-Forever would write *-* and
Grrrr... would rambling in one of his games at the end (convos was allowed).
- No one seems to know what the prize pool is!