This is supposed to be extremely easy and simple, yet i just cannot get it to work :\

I have tried Audacity, Av audio record, camstudio and nothing seems to be working as it seems like they cannot detect in-computer audio, yet every sound is playing loud and clear. I also tried google, and followed various youtube tutorials, and nothing seems to work.

I even bought a new sound card today in hope that it would work, but no. $120 gone.

Under recording devices, "Digital-in" is the only thing that makes sense, as the rest is microphones and line-in - which are not what I want, but even digital-in don't seem to work.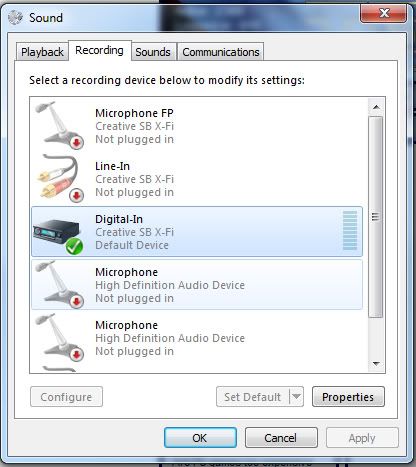 If anyone knows how to get this to work, please let me know.

EDIT: oh, i also tried Window's own sound recorder, that didn't record anything either