Week #155 began another 'off-season' for the ESL Opens, where cups cease to award EPT points due to the finalization of the EPT standings. ESL has decided to use this off-season to test out the upcoming balance patch, holding all of the games with the balance mod.

Playing on the balance mod didn't change the results all too much in Week #155, as the familiar trio of

Dark (KR),

MaxPax (EU), and

ByuN (NA) won the three server cups.

However, Week #156 delivered a few surprises. While the first two cups were won by regional stalwarts in

herO (KR) and

HeroMarine (EU), the NA server cup was won by

Creator who broke a months-long cup drought (last winning KR Cup #113 in March of 2022). Another surprise was his finals opponent: an invading HeroMarine who made a rare venture outside his home server.

The EU server cup also had an unexpected runner-up, as

uThermal fought his way to the finals with victories over SKillous, Spirit, and even Clem. While he lost 0-3 to HeroMarine in the finals, it was a fantastic run for a player who has shifted some of his focus from competition to content creation.


---
Week #155 results
Korean Cup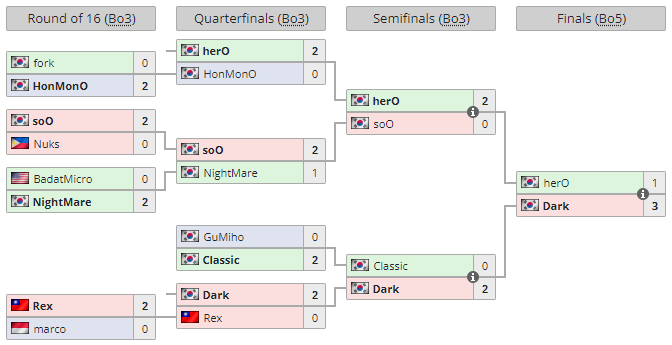 *****
European Cup (partial bracket shown)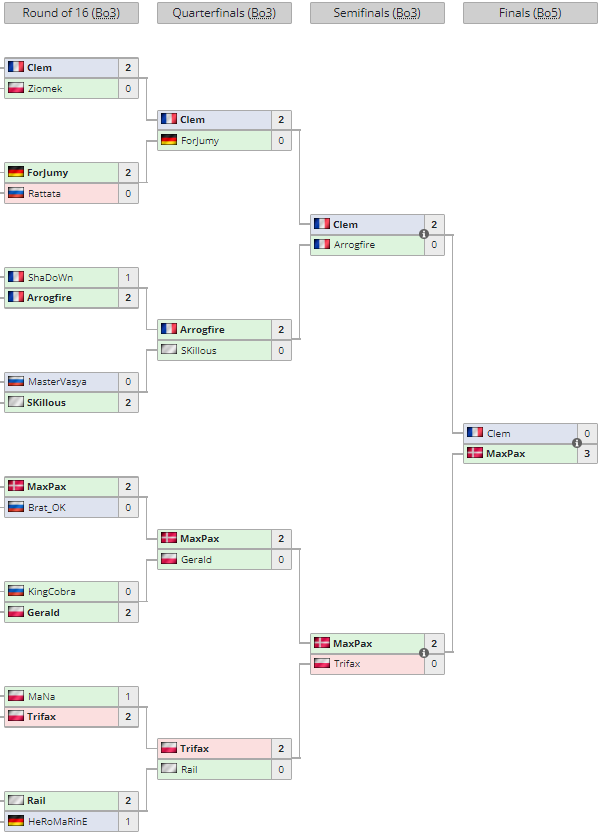 *****
American Cup (partial bracket shown)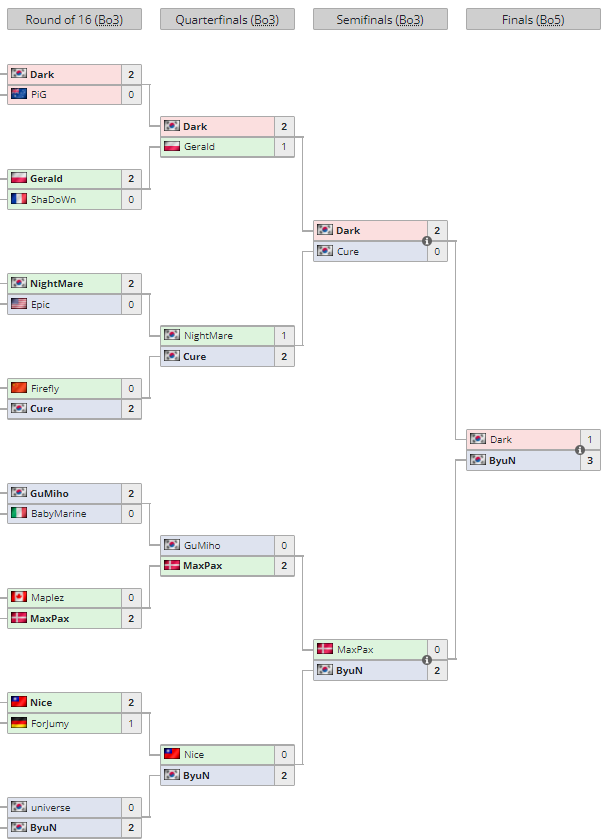 ---
Week #156 results
Korean Cup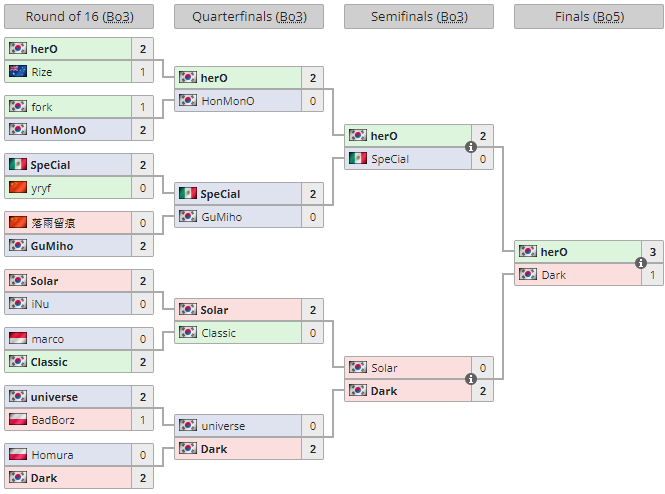 *****
European Cup (partial bracket shown)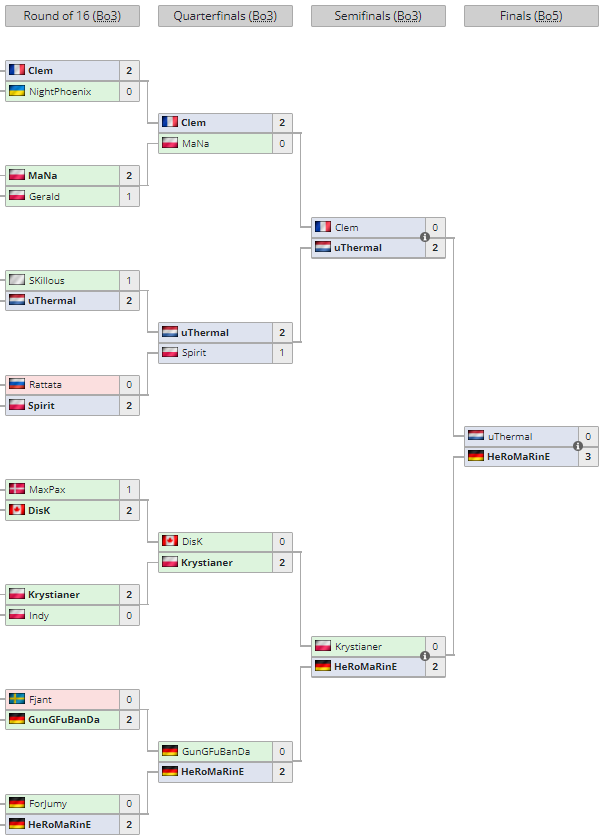 *****
American Cup (partial bracket shown)