Why the WCS Circuit Outshone Code S in 2018
by
Mizenhauer

The prevailing storylines in WCS and GSL were similar in 2018.

Maru
and

Serral
dominated their respective leagues in absolute, undeniable, and unprecedented fashion. However, while historic dominance is something well worth tuning in for, it's not the only thing that that keeps us at the edge of our seats.
Serral's sweep was the story of the WCS Circuit on the outside, but the beating heart beneath it all was the belief that anything was possible.

MaNa's
last stand,

Has'
remarkable face-turn, and

Reynor's
almost-miracle run to usurp Serral's reign—these were the kind of moments that gave the WCS Circuit a vibrant soul that the GSL sorely lacked. It was this identity that made the WCS Circuit the better league to watch.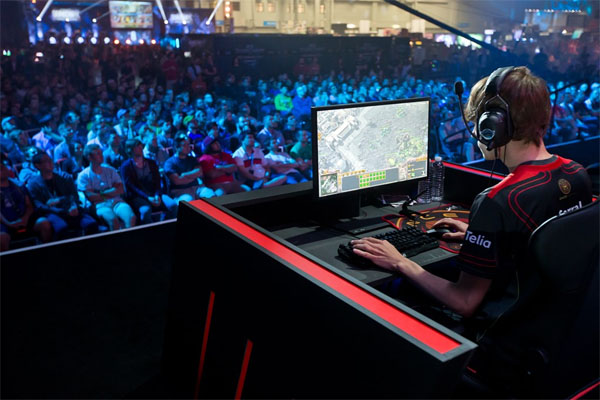 Photo: Carlton Beener (via Blizzard)
The first WCS Circuit event I watched was
WCS Austin 2017
. I wasn't enthused at the prospect of wasting my weekend logging the all-foreigner affair in excruciating detail, but TL.net needed recaps and I was the man for the job. I was sure going in that I was going to hate it, but the tournament wound up being worse than even my darkest fears. The match between

Nerchio
and

TRUE
, in particular, was an unimaginable abomination. It got off to a rocky start when TRUE nearly threw away a massive lead by refusing to make anything but roaches in game one. From there it got even worse. TRUE's decision making in their base-trade on Bel'Shir Vestige was demoralizing, to put it lightly. I couldn't believe it when he plowed his weird roach/infestor army into a concave of lurkers. The fourth game was rather tame, but by that point I'd already learned what it meant when people said someone was going
full foreigner
.
How was I supposed to enjoy this farce when the players were so bad?
In those days I was your typical Korean elitist. I'd been watching StarCraft for seven years but I'd never punished myself by intentionally watching a match between foreigners. Watching players like MarineKing, Leenock, or TaeJa slaughter helpless foreigners at international events made it
obvious
that the Korean leagues featured a far superior level of StarCraft II. I cheered for Life—a player I had never supported or cared for—when he thrashed Lilbow at BlizzCon. I wrote off Neeb's KeSPA Cup win as a complete fluke. I relished in Serral and Elazer's humiliating defeats at the hands of Dark in 2017. By the time I signed up to write for TL in November 2016, there was no doubt in my mind: Koreans were a cut above. Foreigners weren't even worth watching.

Is this it? The essence of full foreigner?
I entered 2018 excited for another year of spectacular Korean StarCraft in the GSL. But as I told the stories from StarCraft II's most prestigious league, I started to realize those stories had barely changed over the last few years. The more GSL I watched in 2018, the more those once enthralling storylines started to feel repetitive and contrived.
The round of 32 featured a regular cast of cannon-fodder who were dismissed after some insincere lip-service.

Dark
continued to be a paradox of supreme talent disappointing results. Every

sOs
appearance was about winning that final trophy which would complete a legendary career. For the sixth time in his career,

Trap
lost in the final match of his RO16 group. I lost track of how many times we asked of

Classic
,

Dear
,

INnoVation
, and numerous others:
"Can he rediscover his championship form?"
The worst possible thing had happened to Korean StarCraft. It had become stagnant.

Maru's
back-to-back GSL wins were the last straw. A few years ago, I would have thought it was the most exciting thing happening in StarCraft II. In 2018, it signaled that the disease of inevitability had infected the entirety of the GSL, all the way up to the championship. I acknowledged that Maru was amazing and I was still
happy for him as a long-time fan
. Yet, because of him, not only had the GSL
journey
become the same, but so had the
destination.
I tuned into
WCS Austin 2018
on a whim. Somehow, the tournament I had deemed to be the nadir of StarCraft a year ago didn't seem so awful anymore. Players began to distinguish themselves amid a previously anonymous morass. I liked European Zergs like

Zanster
,

Lambo
and

Namshar
because I couldn't figure out how good they were from game to game. I was intrigued by Korean champions

Neeb
and

Scarlett
because their Korean titles didn't seem to guarantee them any Circuit success. I wasn't so interested in the youngsters

Reynor
and

Clem
, but they seemed to be faring better than DRGLing and NightMare.
Ultimately, it was

MaNa's
run that made the difference. I never imagined that someone who'd been mediocre for so long could shine so brightly.

Leenock
never did this—Leenock's destiny was to die in the RO16. When was the last time the GSL saw someone unexpected cut a swathe through its titans, like MaNa was doing to
Neeb
,
Snute
and
SpeCial
? The 3-0, 3-0, 3-1 scores might have seemed lopsided, but the margin of victory was razor thin. By the time MaNa reached
the finals
, I was transfixed. The last time Korean StarCraft made me feel that way was when Maru soared back to win 2015's SSL Season 1. And, while

Serral
was the one uncorking the champagne at the end of the day, MaNa's run was what left a lasting impression. Even in defeat, MaNa made it seem like anything was possible on the WCS Circuit.
That feeling continued at
WCS Valencia
when

Has
—a player who seemed firmly locked into the cheesy, mid-tier caste—engineered a masterful, inexplicable run that took him all the way to the finals. Something like that could never happen in Korea, where players are militantly kept in rank by those higher up in the pecking order (and players like

MyuNgSiK
are
publicly flogged for their impudence
). Has managed the impossible, beating one supposedly superior player after another with a befuddling playstyle his opponents
should have seen coming
.
Maybe I should have been paying more attention to that

Reynor
kid because he put together another one of these magical WCS runs at
WCS Montreal
(ironically, he had first announced himself to the StarCraft community by spicing up my beloved GSL with an unexpectedly strong showing). He stormed his way to the finals and, despite throwing away the upset of the year on Cerulean Fall—
he tested Serral
in a way no foreigner had all year.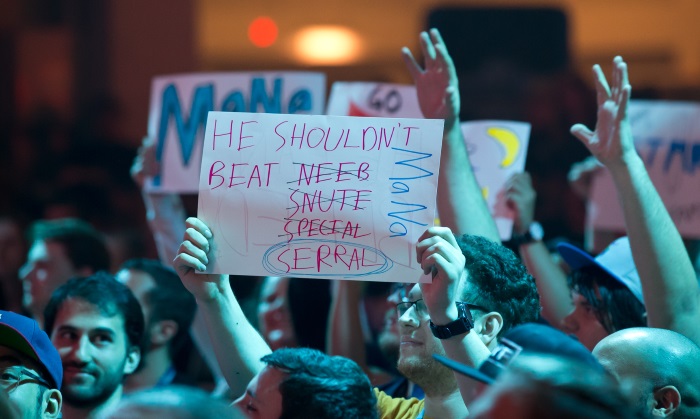 Photo: Carlton Beener (via Blizzard)
Serral may have ended up with the trophy on all the 2018 Circuit stops, but each time there was no telling how we'd arrive at that outcome. The group stages were a regular bloodbath. The elimination rounds always produced a stand-out match, often between the most unexpected players. A miracle run like MaNa's or Has' seemed but a few games away. There were young competitors who had the potential to become breakout star. Oh boy, was it fun.
The last GSL Code S finals between
Maru and TY
was a redeeming moment for a lackluster year in Korean StarCraft II. I'd argue that the games on their own weren't that spectacular, but the sheer tension had me captivated for the entire series. Maru had finally found an equal in TY—a player who could change his entire legacy and break a year's worth of storylines with a single victory. Those are the kind of matches that make competitive StarCraft great. When the narratives become too familiar and the results too predictable, the competition loses its spark. The 2018 WCS Circuit, meanwhile, kept me in suspense every step of the way. The history and prestige of the GSL may never be challenged in StarCraft II, but 2018 showed us that the WCS Circuit has the potential to remain the most exciting league going forward.
---