Vortix and Showtime Advance
by lichter
I guess we got the weaker version of Mvp this season too. Losing twice to ShowTime in mostly macro games, the WCS EU Season 1 Champion is out in the group stages for a second consecutive season. Even though he still has a good shot of making Blizzcon with his Season 1 performance (E/N: something like 8/20000 possible ways for him to
not
make the cut), this loss does put another dent in his already wafer crisp armor. In between those losses, VortiX showed that he was superior to every player in the group, advancing in first place with a perfect 4-0.
Detailed results from the live report thread by Aeromi
+ Show Spoiler +
VortiX vs Noname
VortiX
<>
Noname
VortiX
<>
Noname
VortiX
<>
Noname
VortiX wins 2-0!
Mvp vs ShowTime
Mvp
<>
ShowTime
Mvp
<>
ShowTime
Mvp
<>
ShowTime
ShowTime wins 2-1!
Winners' Match
VortiX
<>
ShowTime
VortiX
<>
ShowTime
VortiX
<>
ShowTime
VortiX wins 2-0!
Losers' Match
Noname
<>
Mvp
Noname
<>
Mvp
Noname
<>
Mvp
Mvp wins 2-0!
Final Match
ShowTime
<>
Mvp
ShowTime
<>
Mvp
ShowTime
<>
Mvp
ShowTime wins 2-1!
---
VortiX and
ShowTime advance to WCS EU Premier RO16!
The day started well for VortiX with two clear wins against NoName. Game 1 on Whirlwind was a standard macro game, but an early third from NoName was constantly harassed by zerglings which netted the Zerg over 10 SCV kills. This advantage allowed VortiX to take all his upgrades, spire and a fourth base safely, and NoName could do nothing to apply pressure. This macro advantage eventually snowballed out of control, and NoName was flattened by the Zerg swarm. Game 2 offered a different flavor but a similar result. VortiX hit a roachbane bust at a perfect timing, albeit with some luck as NoName's hellions missed the attack until it was at his doorstep. Banelings hit the bunker, NoName had nothing, gg.
The other initial match saw ShowTime pull an unexpected (though to be honest, Mvp has become Mr Unexpected one way or the other) win over Mvp. Both his wins were macro games with a little bit of greed, as the German Protoss went double forge colossus. Mvp tried his best to apply pressure with drops but could never find a way to do damage, even donating 4 medivacs-full of units for an idle forge in Game 3. ShowTime macroed, Mvp attacked after storm, and the result was inevitable. Mvp's only win was a defense of a gateway timing attack, but overall Mvp looked far from impressive, while ShowTime earned himself a memorable win over the King of Wings.
The winners match proved to be another straightforward affair for VortiX. Game 1 on Whirlwind started quietly, but ShowTime's early third and a late scout of VortiX's Spire allowed the Zerg to mass anything he wanted. With little in the way of anti-air, and a cool contamination on his blink, ShowTime could not hold against the harassment and had to gg. The losing player started game 2 with more aggression, with zealot pressure followed by light pressure that ended up killing the third with forcefields at the ramp. But with infestors out and a huge ling roach army, VortiX counterattacked immediately and overwhelmed ShowTime doing critical damage. VortiX teched to ultras with a spire behind it and pushed again for another win and a place in the Ro16.
With one player out of the group all eyes returned to Mvp in his loser's match against NoName. His form on the day looked shaky, and another loss to the little known Terran, who just got crushed by VortiX, would have made for an awful day. Fortunately for Mvp, NoName could not take advantage of a favorable early game on Whirlwind, and could not match the IM Terran's mech on Bel'shir Vestige.
This set up a rematch against ShowTime, but the result ended up being the same, a 2-1 win for the Protoss. Mvp tried to be more decisive on Whirlwind with no third base and a SCV pull, but it proved to be insufficient as lasers melted everything. Mvp attempted to build another army, but with storm done, a third base building, and more lasers, it wasn't enough. Game 2 on Akilon Wastes looked about the same, with an SCV pull but on 3 bases, but the result was switched as a good set of EMPs disabled storm and forcefields allowing him to bulldoze through. The final game on Bel'shir saw ShowTime get even greedier, with double forge, charge, colossus, and a third base all at the same time. A 200/200 fight ended badly for Mvp despite another SCV pull, as colossi evaporated his army once again. It was uncharacteristically one dimensional play from Mvp the entire day, and he ends it disappointed.
This stops Mvp's season early once more (and breaks my heart again), and we're unlikely to see him until Blizzcon. His ticket isn't booked yet, but he should have enough points to barely make it. Meanwhile, VortiX and ShowTime will try to join him at the Grand Final with a championship run in Europe as they continue on to the Round of 16.
Interview with d.TargA
by Zealously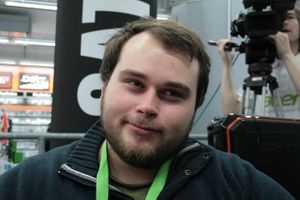 Not many people would have picked
TargA
to advance out of Group A - which was filled out with the likes of
ToD
,
ForGG
and
NaNiwa
. After his upset victory over
HerO
and
LucifroN
in Dreamhack Valencia last year, Targa fell off the map and struggled to qualify for Premier League. There were definite question marks over his skill coming into this group, particularly since he made it into Premier League with wins over ForGG (2-1) and San (2-1) but with a loss to Tod (1-2). After dropping the first series of the night against Naniwa, Targa rallied back with a 2-0 over Tod and then took out Naniwa 2-1 to clinch a spot in the Ro16. We caught up with Targa after his games to see how he's been doing recently and how he thought about his games.
WCS Season 3 is your first season in Premier League. Do you feel like you're playing your best Starcraft yet right now, and what do you think were the reasons behind you not qualifying before season 3?
I think I was playing a lot better during the 1st qualifier, or maybe about the same as then, I'm not sure. I took a long break from Dota 2 for the first qualifier and I did the same for the third one. The first season I was kinda unlucky, I got
Feast
twice and I was really struggling against gateway expand openers, so I lost 1-2 1-2 to him. Then I played a really bad qualifier and lost to a Zerg. And in the last one I got to the last round vs
Shuffle
( I was ~10-0 vs him on ladder) and I was really confident I would make it. I took some stupid risks in the first game and I got destroyed in the second game. The first challenger league qualifiers I was back to playing Dota2, not much SC2 and I was also back in Norway for my brothers confirmation, so yeah, they went pretty horribly :D I think overall, it was just lack of practice(+dota), which has been my downfall for the past year or so.
As a player who hasn't been very present on the WCS stage this year, did you feel any pressure coming into the Round of 32? Looking at the group beforehand, how did you rate your chances of advancing?
I thought I had a chance of making it through the Ro32, but not super confident. I knew I was capable of beating
NaNiwa
, because of our practice games before he went to Korea. On the other hand, I know how he prepares specific styles and builds for match ups which ofcourse frightened me.
ToD
is a guy that I can crush on the ladder, and then the next day we play a tournament and he destroys me.. And I had some stuff planned for
ForGG
, that I think it wouldve worked. I didnt feel any pressure, wasnt nervous at all and Ive been getting pretty good at blocking my emotions when I am playing!
You mentioned that you've practiced with Naniwa a lot. How much of a factor did his familiarity with your playstyle, and your familiar with his playstyle, factor into the games between you?
Usually when you know someones playstyle you kinda scout to confirm whatever your opponent is doing. I am very familiar with his style, from practice, ladder and of course watching his tournament games. He counters builds perfectly, so I was trying to trick him a lot, hiding evo chambers in the last game, but also in the first game I built a roach warren very early on cause I was afraid of a push that would stop what I wanted to do (ling/hydra). He of course ended up doing it anyways and beat me with it easily. Creo (oldschool wc3 player) once told me that
NaNiwa
is the best practice partner in the world, cause he will do everything to beat you in practice. So there were some mindtricks from both of us.
What was going through your head after you lost the first series to Naniwa? Did you feel confident that you could beat ToD?
I just forgot the matches straight away, and started preparing mentally for
ToD
, Trying to remember what he did against me in Homestory cup and WCS challenger as well as the maps he vetoed. I also know how
ToD
likes to play, he rarely all ins and likes to go for long macro games and he cuts some corners in order to do so. I wasnt super confident, but I thought I could beat him.

Facing Naniwa for a second time, did you approach the match differently from your first Bo3, or did you feel confident that you had all the tools you needed to beat him?

I approached it the same way I did the first match, except that I knew I needed to scout more and better.
What are your goals for this season, the rest of the year and beyond?
I would like to get a top 4 again last year, in a big tournament like dreamhack or wcs, and Im also hoping to do well in some upcoming norwegian tournaments. Same thing for the next year, stay in wcs and improve a ton.
Presently, where are you in Nordic Starcraft? Next to more famous players like Snute, Thorzain, Naniwa, Babyknight... How would you rate yourself?
I think I am quite even with
Snute
,
ThorZaIN
,
BabyKnight
and
SortOf
. Naniwa is the best scandinavian when hes playing his best.
Snute
is usually doing well when hes "ahead" of the metagame, and
ThorZaIN
,
BabyKnight
and
SortOf
are all capable of doing really well in big tournaments.

There have been a lot of loud voices speaking for balance changes recently; what's your opinion? Is there anything you would consider in need of an immediate change or are you reasonably happy with how the game is right now?
Tough question! For Zerg: I think the way that
Stephano
was playing swarm hosts is imbalanced.
For Terran: Medivac speedboast, it needs to have a downside (energy cost, upgraded etc) widow mine is just a stupid unit, but it creates "fun" games. And Terran turtling with ravens is even worse than WoL broodfestor.
For Protoss: Mothership core needs changing as well as void rays.
Overall the game is ok at the moment, I think its getting too hard to play aggressive vs Protoss though and the Innovation push ZvT is almost impossible to stop!
Everyone knows the "big names" in WCS EU - Mvp, MMA, MC, but is there anyone in Premier League that you think is underrated? Is there anyone you would like to play, and is there anyone you hope to avoid going further into the tournament?
I dont want to play
LucifroN
, cause hes very good in ZvT and I dont want to play
HasuObs
if he makes it through, cause he along with
GoOdy
and
Strelok
is one of the most boring players to play against. I would like to play some Zergs in ro16, and I wouldn't mind playing any of the Koreans.
If Norway, Sweden, Denmark and Finland faced off in an all-out Starcraft war, who would emerge victorious?
Norway, ezzzzzzzzzzzzzzzz.

Do you have any final words to your fans or anything else you'd like to say?
Thank you for doing this interview and thanks for reading this! Big shoutout to Tomken, IceIceIce and Team Dignitas and all of their sponsors, Intel, Alienware, be quiet!, Kingston HyperX, Creative, Western Digital, multiplay, Twitch, QPAD, SCAN, iiyama and Mad Catz! You guys can follow me on twitter
@targa01
or like me on
facebook
.
Interview with ESC.Showtime
by Plexa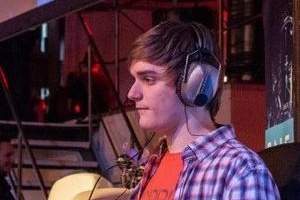 We forgive you for not knowing much about
ShowTime
, the German Protoss has played very little outside of the German EPS and WCS qualifiers. The community gave Showtime very little chance against the likes of
VortiX
and
Mvp
, but with careful planning and good solid play Showtime was able to prove himself against the King of Wings twice to earn his spot in the Ro16. We have a good feeling about where Showtime is headed for the future, so we made a point of sitting down with him to hear what he had to say about his WCS group.
Not many people know much about you, so tell us about yourself!
My name is Tobias Sieber, I'm 19 years old and I'm from Germany. I started playing SC2 a couple of months after its release and since then had a lot of fun doing so. Once I finished High School, I decided to try to become a progamer and eventually joined ESC Gaming at the beginning of this year.
Coming into the group as an underdog, how did you prepare for your games against MVP? Did you prepare for any of the other players in the group?
The main focus of my preparation was on
Mvp
, but since he is capable of executing so many different styles, it was pretty difficult. I watched his games from last season against
Grubby
and
HasuObs
in which he played rather aggressively, so I figured it would be the best to play a very safe and solid style, instead of taking big risks or doing something fancy. I could apply the same kind of approach to
Noname
, as he likes to do 2 or 3 base scv pull timings against Protoss. I also watched
VortiX's
WCS matches from last season and felt like he was a bit weak against gateway expands, therefore I prepared strategies accordingly.
Talk us through the first set of games against MVP.
In the first game he opted for a quick 3 cc build. I was a bit suprised he went for such a passive strategy, but I decided to just take my own third and aim towards the lategame. After I didn't take any damage from his drops in the midgame, I was in a good position especially regarding my upgrades. Eventually I was attacking with a maxed out army with colossai and high templar while dropping his third base and was able to close out the game with it.

In the second game I got a bit unfortunate because I canceled my zealot a second before I saw that he was blocking my natural with an ebay. I felt like I would be too far behind to play it out in a long game so I was trying to figure out what to do. Once I defended his marine/widow mine drop I started to move across the map and tried to break him with a 5 gateway all in knowing his stim would be delayed. Even though I was able to break his bunker and kill 10-15 scvs, it wasn't enough and I couldn't defend his counter attack.

The third game started off pretty much standard. He went for 1 rax cc into 3 rax starport while I was going for a 1 gate expand into 2 forges and colossus. Fortunately I spotted his 4 medivac drop early with my observer and to my suprise he committed to it despite me having units in place, hence I was able to kill off most of the drop wihtout any problem and only lost 1 of my forges. I knew I was in a very good position from that point on and as long as I didn't make any big mistakes I would be able to secure the victory. His 3 base scv pull all in was pretty scary nonetheless and for a moment I was worried of losing the game because of his good positioning in the fight, but luckily he lost all of his ghosts wihtout landing emps on my high templar and with the big bank that I had was able to defend it in the end.
What went wrong against Voritx?
I think in the first game it basically all came down to me not realizing that he built a spire, even though I scouted it early with a hallucinated phoenix. I was too distracted by his roach/ling attack and by the time I saw the spire it was already 90% done and I couldn't react properly anymore. In the second game I used up a lot of my sentry energy in order to secure a kill on his third base and then recalled back, but it turned out to be a bad decision. With no splash damage and only few force fields left, I wasn't able to defend his counter attack.
How were you feeling knowing you had to defeat Mvp, again, to advance?
I certainly wasn't happy about it, but I tried to not think about it too much and just play my best.
Talk us through the second set of games against Mvp.
Going into the second set against
Mvp
I wasn't 100% sure what to expect and whether or not I should use the same strategy again as he might have figured out how to beat it. Nevertheless I decided to take the same approach because it worked out fine before. The first game was played on Whirlwind and started off pretty much standard again.
Mvp
opted for another scv pull timing in the midgame. This time it hit a bit earlier because he didn't go for a third base. I realized what was going on fairly early and started to focus mainly on producing units and also added a couple of cannons. Since I was well prepared for his push, I defended it without too much trouble and decided to take a third base. However his follow up attack was pretty strong, so I had to give up my third base, but once I got a couple Hts with storm out, I was able to destroy his army and take the first game.
After I defended his marine/hellion pressure without taking any real losses in game 2, I was in a good spot again, but I kinda lost my focus, thinking of victory and advancing to the ro16 already. I took some damage by his drops and had to cancel my third base and in addition forgot the charge upgrade, which is crucial for holding the scv pull all in and since mvp went for it once again, I wasn't able to defend and lost the game.
I tried to collect my thoughts before the third game started and forget about anything outside of the game. Once more the same situation arose. We were both on 3 bases and he went for his all in again. I knew all I had to do was defend his attack and I would advance to the ro16. I got a bit nervous when I saw the size of his army, but the fight went better than expected because he didn't have enough vikings to deal with my colossus quickly enough and hence I was able to win the deciding game.
How did it feel to defeat one of the most famous players in the world and advance to the round of 16?
Advancing to the round of 16 and beating
Mvp
was an awesome feeling and I was super happy about it, especially because I didn't really expect to make it out of the group. However it had a somewhat bitter taste to it because
Mvp
is such an amazing player and it's always sad to see him drop out of a tournament. I hope the
Mvp
fans can forgive me :D
Some members of the community have been saying that the only way for Terran to beat Protoss in longer games is to do an SCV pull similar to what Mvp did. What do you think about this?
While it's true to some extent that Protoss is quite strong against Terran in the lategame, I don't think it's the only option there is. The strongest phase for Protoss is the early lategame right when hts and colossai are on the field and 3/3 upgrades kick in, but when it gets past that point and terran gets a lot of ghosts and vikings out it is quite even again and all comes down to micro and overall army control.
You and Mvp played the first game on Frost for this WCS EU season. What do you think of the new maps Polar Night, Yeonsu and Frost?
So far I only played a couple of games on each map and therefore I can only talk about my first impressions. I think Polar Night is rather difficult for Protoss because the third base is quite far away and at the same time the main base is fairly open to drops or mutalisk harass. I personally don't like playing on it too much.

Frost feels a lot like Whirlwind. The first 3 expansions are rather easy to take and due to its size, the games tend to be really long and usually go into the lategame. Cross position against Zerg can be a bit tough as Protoss, but other than that I think it's a pretty good map.

Yeonsu is my favourite map so far. I think the different paths of the map make it quite interesting to play on it and with the 2 different third bases available, you can choose if you want to play a more aggressively or defensively style.
What are your goals for this season?
I was already satisfied with qualifying for Premier League in the first place, so I don't really have any expactations for this season, but of course I still want to get as far as possible and win every match I play in even if I have to knock out more fan favourites :D
Any last words?
Thanks to everyone supporting me, I appreciate it a lot. Thanks to my team ESC Gaming and our sponsors ICY BOX, Sennheiser, Eizo, Ultrafoce, RaidSonic, CKRAS and E-Sportscenter. I will try my best in the RO16 and hopefully show good games and maybe I can make another upset happen and advance even further into the tournament.
Upcoming GroupsSept 10:
Grubby
,
Genius
,
Starbuck
,
LucifroN
Sept 11:
Welmu
,
BlinG
,
sLivko
,
ThorZaIN
Sept 12:
HasuObs
,
Shuttle
,
TitaN
,
Nerchio