A new weekly tournament from OSC that focuses on Latin America: Sentimiento Latino.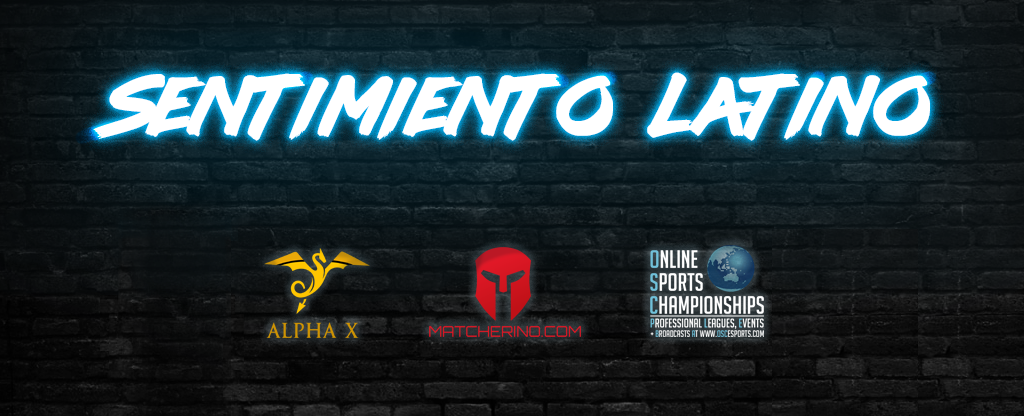 Sentimiento Latino
---

Open to Latin American citizens + resident only!
(Players who've made round 16 at WCS Circuit or ESL Pro Tour Premier events since 2016 are ineligible: No Cham, Kelazhur, SpeCial)

NA server, Channel: OSC

Map pool: current ladder season map pool

Prize pool
1st $22.50 + 60 OSC Points
2nd $12.50 + 30 OSC Points
3-4th $5 + 15 OSC Points
5-8th 5 OSC Points
9-16th 2.5 OSC Points
Plus an additional $5 to a random participant!

Points count towards qualifying for the $10,000+ end of season tournament and ongoing World Rankings!

---
Statement from OSC Executive Director Eddie:
"We're thrilled to announce this weekly tournament for the Latin American community! We aim to help develop the regions rising talent by providing a weekly tournament to practice and grow friendly competition, without having the very challenging obstacles of the facing the regions superstars (Cham, Kelazhur, SpeCial), who regularly perform at a top 16 WCS global level!
Everyone knows L.AM SC2 players and fans have a lot of passion for the game, but it still may surprise some that the region makes up a big portion of OSC tournament participants across the year (Brazil was 2nd highest country by participants in 2017). So we hope this cup might encourage even more players to regularly compete, and see others rise up to that superstar level in WCS Copa and beyond!
Of course this competition will offer OSC Points towards the World Rankings, as well as new prizes such as chances to win Return Flights and Accommodation to a SC2 Event of the winners choosing, so we're hoping for a great turnout! We've got a fantastic english caster in xJustxJordanx covering the event each week, so hope fans will tune into the english stream at OSCesports, but we'll also work with local casters to cover in other languages

Thanks to JimRising for helping develop the tournament and creating the name, and DARKING and others who have assisted in ironing out the final details.
I can't wait to see everyone playing and getting involved with our fun OSC weekly 'latin feeling' tournament

---
---
WHERE TO WATCH

CranKy Ducklings •

Grizzly •

COSMOS