[T] Fibonacci Mafia
Mocsta
Australia8808 Posts
Mocsta
Australia8808 Posts
On March 31 2019 07:03 disformation wrote:
I'm allergic to cat hair.


This code for chasing the rainbow?
Allergic to pussy lol
Mocsta
Australia8808 Posts
On March 31 2019 08:57 [UoN]Sentinel wrote:

Is that Australian?

Not making fun of you, just never heard "chasing the rainbow" used in that context before and I'm curious

i was being PC

For filter dive purposes when game starts

Mocsta
Australia8808 Posts
Hello all.

I am caught up and have nothing of value to add.

I have a couple town reads, but this is largely irrelevant to share.

No firm leads to pursue at this point. i can justify most of the content to date as "theme exploration" which whilst I think is completely OK to do on Day1, also makes it difficult to discern scum motivation.

I suppose my main outstanding point of interest to reexamine when I wake up is VE.
I didn't share the same opinion as mig, but his passion was sufficient to trigger me to revisit.

Damdred is an odd case.
I dont get the play if mafia or 3P to be so blase.
I can see some worlds where the play makes sense as town.
That already is enough for me to write him off as a D1 lynch candidate.

Really, im waiting to hear more from the rest of the game
TS, Pandain, MZ, Palmar
&
I tend to agree that "worst" post in the thread to date is that KSC explanation on ?p24?

/night

Mocsta
Australia8808 Posts
Hf

Shall we do palmar day1 two games in a row?
Mocsta
Australia8808 Posts
TS - #691 = Shame on you

Palmar #685/#689 = I feel for you dude. Last game was a tough hand to be dealt, and then to roll scum this game - I really feel for you.

We have lazy Day1 Palmar here guys, and for those that have been around the TL Traps - this is synonymous with scum!Palmar.

Firstly, Damdred doesnt town!read rayn outright. He faction reads Roman!Rayn.

Secondly, I agree with Palmar that alt-win con should not cloud the thread, yet, he seemingly is oblivious/ignorant that several others, not just Damdred, have raised alt win-con.
"I don't believe him" , whilst 'true from Palmar PoV' is the easy/lazy position for him to push... you tell me.
Is easy/lazy more likely to town!palmar, or scum!palmar.

Lastly, we just came from a game where town positioned themselves as 3P. This whole premise is over embellished.

##Vote: Palmar
Mocsta
Australia8808 Posts
Hi HF,

Do you make anything of how VE is talking to you?
Mocsta
Australia8808 Posts
On April 07 2019 20:25 disformation wrote:
dont think im too fond of lynching plamar on a weekend tbh.


maybe

but first do the courtesy of opening damdred filter. - he has what... 5 posts?

Disfo, you deserve better than the shit Palmar served you.
Mocsta
Australia8808 Posts
#702 - I agree with

#703 - I can follow this. I thought about it more last night, and Migs posting reminded me a lot of bloodcobbler in the last game.
Mocsta
Australia8808 Posts
Pandain #706
I agree with first paragraph in full.

I have an opinion on paragraph 2, but will leave this for damdred.

para 3: Damdred hasnt posted since Early Day1. I dont think thats a fair position to take (nothing els for the whole two days)
Mocsta
Australia8808 Posts
Hf
I liked the mz stuff before
I will give that a read

P.s. im not voting damdred this cycle full stop
Like give him some respect. Hes not that bad hes going to alienate himself like this when mafia always have information advantage early game.

Palmar / mig / possibly mz is a good wagon pool i feel

Will reread now
Mocsta
Australia8808 Posts
HF
#603

My feedback: I don't share the strength of your conclusion as there is an 18hr timestamp difference between the two TMI posts. And we all know much can change in view within that window.

HOWEVER,
I personally dont see how MZ can scumread LS based off those posts - which are completely within the realm of town to make.

The thing is.. based on how fibonacci works.. the idea of an "expanding" mafia team actually is scarily theme-compliant.. So, the oddity I find is MZ crashing in on this "brilliance" to tie in TMI. In my mind it was just brilliant, not TMI. That does feel forced to me - which is something you expressed in your post.

If you are the SOLE scum on Day1, there is no reason to even throw the idea of this out there. So fuckn stupid to consider this could be TMI...

Right now with where the game is at, I have to weigh up a few things
(1) Deadline is 6am. So im always leaving a vote 8-10hrs before lynch
(2) I dont have a STRONG scum read. Just leans Im willing to go ahead with. Ya know. the YOLO life.


---


So im happy to admit my Day1 lynch is a crapshoot.

My lynch preferences are: Palmar, mig, and I could swing MZ. - as i explained, im not voting damdred this cycle

looking at the vote count (which seems to errors within), the other wagon is FF who hasnt given me any bad vibes.

I do think Palmar is scum, but I can accept people dont want to lynch him Day1.

So its really mig/mz.

I get more tingles from mig - like i said before, its quite reminsicent of BC from the last game.
Bit of grandpa blasting and then retreating.

PS. MZ agrees with you on damdred

##unvote
##VoteL Mig
Mocsta
Australia8808 Posts
On April 07 2019 21:22 Pandain wrote:
Actually I just re-read what you wrote and you're more concerned with his post rather than just being "lazy".

I actually agree it's suspicious, but I still want to wait an extra day.

In my head
HF is town, and Palmar has seen HF has a big boner for Damdred.

Palmar seeking to make some posts decides to +1 but cant capitulate to HF, so needs to add some palmar word magic into the game.

Thats the problem, Damdred filter is so small ... 5 posts, and palmar was still too lazy to critically evaluate.

Instead, hes hiding behind his policy position - which I grant is fair to his value system. However, he needs to apply this EVENLY - which he does not. So much of what Palmar said can equally apply to others... like aside from HF not being interested in LS.. why is he off the hook??

Palmar *is* scum, but I can accept people dont want to lynch him Day1, especially after the debacle of last game.

My preference is 60% palmar vote, 25% mig vote, 15% mz vote.

I voted mig...
Mocsta
Australia8808 Posts
#720
I had to check could couldnt believe I missed that (18hr vs 2min).
Look its actually 34min, but point is clear. MZ had access to both quotes at he time of his first post.

ok. SO MY LAST hurdle for MZ is that I have low confidence to read him.. i mean, last game I thought he was lock scum at the end...

Are you confidently crapshooting with MZ, or actually think hes lock scum?
Mocsta
Australia8808 Posts
On April 07 2019 21:54 Tubesock wrote:
Not feeling the MiG lynch at all. Nor the Palmar one.

I'm more interested in Eywa. Anyone want to talk about him?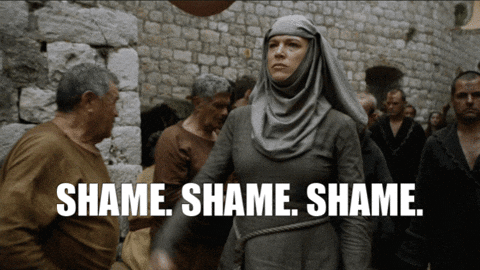 Mocsta
Australia8808 Posts
On April 07 2019 22:10 Tubesock wrote:
Mocsta, did Palmar even post before you posted you wanted to kill him?

Looks too much like you're just looking for any reason you can find to lynch him. He should basically be null if anything.

How do you foresee me responding to this?

Its all backhand slaps, yeah....

Your first point is so off the mark I'm in shock, and your second point should tend towards a scum read on me.

Tell the truth please.. did you even read what I wrote?

Mocsta
Australia8808 Posts
Palmar #731
First ctrl+F i found


On April 06 2019 10:56 raynpelikoneet wrote:
I am town but i have some win conditions i have no way of knowing how to achieve them so idc.
I believe i am town because it says so in my role pm.



I noted your points on Damdred, and I just don't think that holds in a closed THEMED game on Day1.
At worst he should be put on alert for a Day2 or 3 lynch.
Mocsta
Australia8808 Posts
On April 07 2019 22:19 Palmar wrote:

tbf I wouldn't really blame anyone for mostly skimming your stuff.

Well, i would like to express my grattitude that at least you read my content.

Thank you

NOW YOU MUST DIE!

Mocsta
Australia8808 Posts
Palmar vivax mafia

Mig maybe mafia

Mz obtuse like last game. Maybe actually town. Could lynch just to get rid of headache.

I forgot about ksc. No idea

Goinf to bed

Going to settle on vivax
##vote: vivax
Mocsta
Australia8808 Posts
On April 08 2019 07:16 Pandain wrote:
Honestly still probably a good kill for town. Most likely he would have killed town with his power.

For a day 1 lynch its not the worst

Agreed



On April 08 2019 07:19 Pandain wrote:
For any equivalent Roman assassins, you're probably better off trying to kill mafia than killing LightningStrike/other hindu arabs. The chance that you end up killing the head hindu arab is pretty low, but if you manage to kill mafia your other win condition goes up.

Duhhh.. damdred is the other assassin...
His target is lightning strike

both are town...