The MVPNAKSEO Fanclub!
Previously MVPMonster
About:
Name: Tak Hyun Seung (탁현승)
Birthday: 29-03-1994
Country:
South Korea
Team: Team MVP, previously team StarTale
Race:
Zerg
Nicknames: Nacho
GSL Status: Code B
Liquipedia:
NAKSEO
TLPD KR:
NAKSEO
TLPD INT:
NAKSEO
Twitter:
TL User Account:
MVPMonster
---
Achievements:
+ Show Spoiler +
Solo Achievements:
+ Show Spoiler +
Team Achievements
+ Show Spoiler +
IPL Team Arena Challenge 3
- All-kill of team Evil Geniuses
3-kill in GSTL 2012 Season 1 Pennant Race Group A Match 3 against oGs
3-kill in GSTL 2012 Season 3 Playoffs against TSL
3-kill in GSTL 2013 Season 1 Group Stage Week 8 against StarTale
---
Pictures:
+ Show Spoiler +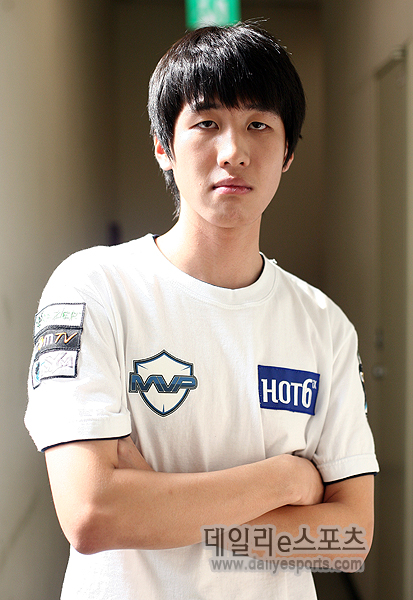 ---
Videos:
+ Show Spoiler +
---
Interviews
+ Show Spoiler +
GSTL 2011 Season 1 MVP vs oGs Group A Week 3 Interview
+ Show Spoiler +
Monster and DongRaeGu, as MVPs of Team MVP
Q: How does it feel leading the team to victory?
Monster: It's the first time I got a multi-kill, and I'm really happy. I usually get knocked out after winning a single game, so it feels good to get a multi-kill.
DongRaeGu: I gave up IEM to prepare for GSTL. Very glad to be able to get good results today.
Q: The two players before you both lost to TheSTC.
Monster: I wasn't worried because there was still DongRaeGu coming up after me. Because he is always after me, it allows me to play comfortably. With DongRaeGu around, I just feel really reassured.
Q: In the three games that you played, which was the hardest?
Monster: The game against Inca was the hardest. The map itself favours Protoss, but I think I got lucky today. I was able to destroy my opponent's forces with banelings and that allowed me to eventually win.
Q: The Protoss kept holding on with high tech units today. What are your thoughts?
Monster: The Protoss did not really apply much pressure, so it was still ok. If the Protoss had applied pressure, I would have been pressured into a bad situation. Because there was no pressure, I was able to expand freely and build my economy.
Q: In your games against oGs in GSTL, you have a 100% win record.
DongRaeGu: I don't know why either. It seems like the oGs players are scared of me and are unable to play to their full abilities when they go up against me. If they play as well as they do during individual leagues, this shouldn't be the case. Maybe they feel the pressure because it's a team league and as a result are unable to play to the best of their abilities.
Q: Your opponent in the last game was a Zerg player.
DongRaeGu: As long as it wasn't a Protoss on that map, I'm quite confident of winning, and so I really hoped that ForGG would be sent out to play. However, my ZvZ records have been pretty good recently, and so the situation was pretty good too.
(T/N: There is a question here that was translated into Chinese but is not in the Korean interview. It seems like the Korean interview might have removed it when the Chinese translators were translating, or maybe it was removed because it was inaccurate. *shrugs*
I'm not going to translate it because it's not in the Korean interview, because it seems like something Gom would want to announce themselves. If you're really that interested to know though, you can PM me. It could be nothing though haha, so don't get too worked up about this thanks.
Dear mods, if this is inappropriate, please let me know.)
Q; Are you confident of making it into the finals?
DongRaeGu: I think our opponents will probably be IM. Our team has really improved a lot nowadays, so I think we have a chance. As long as we can snipe Mvp and Nestea, I believe we can qualify easily.
Q: Any last things to add?
Monster: I am playing in the Code A qualifiers tomorrow. I will show everyone that I can qualify.
DongRaeGu: Well, I don't have any qualifiers to be concerned about (laughs). I want to thank the coaches and the family of the coaches, and my family, my girlfriend, my team mates and my fans. Genius is going through some tough times recently, I want to say to him that we will all wait for him no matter how long it takes. We hope he'd be able to walk out of this shadow soon and come back to us.
GSTL 2012 Season 3 TSL vs MVP Semi Final Interview
+ Show Spoiler +
MVP_Sniper
and
MVP_Monster
Source:
This Is Game
Your team has set foot on the stage of the finals for the first time in three seasons. How do you feel?Monster:
We kept trying and failing to make it past the Round of 4 during that period, so I'm glad that we were able to advance after such a long time.
Sniper:
I'm happy that I was able to defeat the last opponent with my own two hands in order to reach the finals.
Had you anticipated that you would perform three kills today?Monster:
I honestly thought that I would only manage one kill, but I feel that luck was on my side. I had even thought that I had lost my match against Symbol at one point, but he made mistakes and allowed me to win.
Were you scheduled to be sent out today?Monster:
There was talk that I could possibly be sent out, but that was it. DongRaeGu-hyung was originally set to go out, but I was chosen to face Polt instead because my Terran teammates said that I would be a better match for him.
Sniper:
I wanted to be sent out during the middle of the match so that I could play without any worries. When TAiLS-hyung failed to end the series as I had thought he would and Killer-hyung sent me out, I felt dismayed.
How did you prepare for today's match?Monster:
We focused on TSL's powerful Zerg line during practice, but also prepared against Terran for Polt.
Sniper:
We prepared chiefly against Zergs. TSL chose the exact same players that we had predicted would be sent out.
Zergs are very strong at the moment. You must have been worried because of how many Zerg players are on TSL.Monster:
I don't think that Zerg is particularly strong. Protoss players have coped quite well, but I think that Terrans haven't yet found a solution.
Your were chosen for the eight set, a point where the player sent out for your team had previously lost two times in a row.Sniper:
DongRaeGu-hyung was right behind me, so I didn't feel too much pressure. Things worked out as I expected.
Your opponent was HyuN. He is a potential opponent for you in the GSL finals, so didn't you worry about having your builds exposed?Sniper:
I felt that if I beat HyuN once, I could make him worry even more. Since we could possibly meet at the GSL finals, I wanted to try playing a match against him beforehand.
Which team would you like to meet at the finals?Sniper:
I've said this in previous interviews as well, but I would prefer that FXO rose up instead of StarTale.
Monster:
I would also prefer that FXO advanced. In addition to StarTale having an outstanding team composition, their players tend to have above-average records as individuals. I strongly feel that FXO is a team that is held together by GuMiho and Leenock.
You will be traveling to Las Vegas to play in the IPL, into which you've been seeded, in addition to the GSL semifinals.Sniper:
Because I haven't even traveled to an overseas event even once, I'm really looking forward to it. I honestly hadn't known that I'd received an IPL seed, but I think it's incredibly good that I've gotten it.
Please tell us about your determination that you have for the GSTL finals and any last words that you may have.Sniper:
I want to send my thanks to Coach Killer for staying with us and giving us lots of help. No matter which team we face, I think that we can manage to win. No matter who advances, I would like to make sure that we take the championship.
Monster:
Since we've passed the Round of 4 and made it to the finals for the first time in a while, I want to ensure that we win.
GSTL 2013 Season 1 Group Stage Week 8 after StarTale Interview
+ Show Spoiler +

MVP defeated StarTale in a seven-map series on Saturday in the 2013 GSTL Season 1 group stage. MVP sits atop the group standings with 3 wins and 1 loss, while StarTale falls to fourth at 2-2. Following the match, ThisIsGame.com conducted an interview with MVP. Read the translated version below:


ThisIsGame.com

You took victory away from StarTale. How do you feel?

NAKSEO: I feel great. But it's unfortunate that I lost my chance to get an all-kill.

Super: After two of our best players lost their games I thought, "Looks like we're losing again," but with NAKSEO's triple-kill we were able to pull through. I think this victory tastes sweeter because of how difficult it was to achieve.

Did you anticipate the match to be this difficult?

Super: We knew that it would be difficult since Prime is a very strong team, but we did think DRG would lose before taking at least one set. I don't think he took the loss too well. (laughs)

NAKSEO: StarTale is filled with good players so I predicted it would be a hard match, but not to the point where victory was out of reach.

You have taken the first place spot from Axiom-Acer with a higher point standing.

Super: I think we can safely assume that if we continue this trend, we will stay at the top.

NAKSEO: I think the teams we are going to face are weaker than the teams we have already faced. We will definitely hold our position.

You were sent out after the team lost two sets in a row. Were you nervous?

NAKSEO: I was. But I was confident that I could beat Avenge.

You beat players like Life and Bomber to get a triple-kill. You looked very solid today.

NAKSEO: I'm getting used to playing in live events. Back when I still hadn't adjusted I would struggle to show results equivalent to what I would show during practice.

You said yourself you could have scored an all-kill.

NAKSEO: My coach and I had a deal if I all-killed, so it's extremely unfortunate that I lost the opportunity. (laughs)

You were sent out for the set that would decide the match. You must have been very nervous.

Super: I felt I had a lot on my shoulders. But I had something prepared and my team trusted me so I was confident. That's probably why I was able to win.

You will be playing NS Hoseo next week.

Super: I think we'll be able to beat them easily. Their roster has very little depth. As long as we don't underestimate them, we'll win no problem.

You have the most wins as a Protoss and 2nd most wins overall.

Super: I never thought this would happen. (laughs) I thought other players would be where I am right now so it's a bit of a surprise. Having the most wins as a player is a big morale boost and it helps my confidence.

With today's triple-kill you have risen to the top with most wins as Zerg.

NAKSEO: I would like to keep adding to win count as much as I can. I hadn't contributed much to the win rate of MVP so far, but now I would like to carry the team with my wins.

Any last words?

NAKSEO: I want to thank everyone who cheers us on: friends, family, teammates and to Sang Ho who sent me out.

Super: I want to thank my parents for always cheering me on. I didn't call them on Parent's Day and we lost the match the next day so I never got to express my thanks through the interview. I know it's late but I would still like to say thank you. Also, thanks to our fans and our sponsors Lotte Chilsung and Razer.

DreamHack EIZO Open Stockholm Interview
+ Show Spoiler +

Monster: "Foreign tournaments are a 100 times easier"

At the DreamHack EIZO Open we had a talk to Tak 'Monster' Hyun Seung who talks about his first offline event, his GSL performance as well as much more.

I am here with Monster from MYM.MVP. Monster, it is your first international event. How do you feel?

Tak 'Monster' Hyun Seung: It is all pretty new to me and I am happy that I claimed up so high so far.

What is your opinion of Sweden as a country?

Monster: I am here to play Starcraft, so I did not see much of the Swedish country itself.

How is it playing in front of such a big live audience?

Monster: It's my first time playing in front of such a huge crowd. I think it makes me a bit nervous but also it is very, very exciting and it's really good to hear the crowd. All the applauses and stuff.

You just arrived yesterday. How are you dealing with the jetlag?

Monster: Well, I think jetlag affected me yesterday. I was not playing in my best shape I think.

You got really far in the tournament. You are now in the semi-finals, what do you think about your games so far?

Monster: I think I had good games so far, all of them. I also think I had the luck on my side so far.

You just won 2:1 against Nerchio. Did you expect the Polish Zerg to be so strong?

Monster: I knew Nerchio is a very good Zerg player, actually one of the best here in Europe, after Stephano.
"I think the foreign tournaments are about a 100 times easier than GSL"
"I think the foreign tournaments are about a 100 times easier than GSL"

Let's come to your GSL games. You did not reach any Code S season till now and you did have pretty big problems in Code A as well. Is it so much harder to play GSL than playing DreamHack?

Monster: Well, I think the foreign tournaments are about a 100 times easier than GSL. But I consider GSL to be the best tournament, all the elite players are in GSL.

So if the GSL is a 100 times harder, why do you think a Code S player like NaNiwa failed to reach the playoffs here at DreamHack?

Monster: NaNiwa is not really good against Zerg. In Code S there were very few Zergs if any. Here he had to go against two Zerg players. I think that's why he didn't qualify. Probably only because of the opponent's race.

Why did MYM.MvP choose you and Genius to go to DreamHack and not other players of the team?

Monster: Well Genius finished second in the last GSL season and I paid of playing GSTL and that's why they choose us two.

Are the two players at DreamHack therefore the best players in the team?

Monster: Not really. More likely the players doing well recently.

So who do you think is the best player on your team?

Monster: DongRaeGu.

Is he the best player in Korea as well?

Monster: Yes.

Even the best in the world?

Monster: Yes.

And the best team in the world, is it MeetYourMakers.MvP?

Monster: Yes.

So let's come back to the tournament. Genius lost in the quarterfinals. Did you expect that?
"I thought he would play me in the finals"
"I thought he would play me in the finals"

Monster: Well, I didn't expect that. I thought he would play me in the finals.

With the four players remaining. Who will face you off in the finals?

Monster: Polt.

And who is gonna win?

Monster: Me.

Without losing a map?

Monster: I will win 3:2 I think.

Okay, after you will have beaten all the players here. Will we see you in the next GSL season?

Monster: I am practising a lot, so I think I will do pretty fine.

Thank you for the interview!

---
Members:
+ Show Spoiler +
5

Fuell
TommyP
opterown
neoghaleon55
IsThisReddit

---
Recent News
After a having achieved various notable results it's time for one of the core MVP players to get a fanclub! NAKSEO is a young, very talented and keen Zerg player hailing from team MVP. After gaining attention of fans from all over the world in late 2010 by beating GuMiho in the 3rd GSL Open Season he has been on playing on a very high level in various tournaments and team leagues. Monster is an absolute beast in team leagues scoring many 3-/4- and all kills and has unfortunately been unsuccesful qualifying to Code S. We hope to see more NAKSEO action soon!
Feel free to make any suggestions for the OP, PM/message me. Will keep this updated!
Thanks to neoghaleon55 and TommyP for the profile art design and additional information. Also thanks to all of the TL translators!