The Torenhire Starleague made its debut in late 2012 and rapidly became a well-produced and well-loved tournament. It was created with the intention of being a repeat league, and we are proud to announce the second installment in the ThSL! For those who missed out on the original Torenhire Starleague, the tournament players are hand-selected based on personality, good looks, and their drive to crush anyone who stands in their way on the path to the podium.

ThSL2 will feature a format change, integrating a seeding and invite system similar to the OSL. Instead of the PC Bang Starleague, invites were issued to those deemed worthy. Anyone who advanced to the bracket stages in ThSL1 is seeded one round forwards in the new format. Those who placed top four will be advanced even further into the tournament. You can find the list of twenty four invited players, and sixteen invites below. Below the players you will find the specifics on the new - and future - format.
Invited Players
| | | | |
| --- | --- | --- | --- |
| Jonvvv | Grobyc | RaGe | 538 |
| SchOOl_VicTIm | tec27 | RowdierBob | Shauni |
| fold | Hyde | 7mk | GHOSTCLAW |
| mizU | Pholon | fonger | hazelynut |
| tonight | Xeris | Konadora | HawaiianPig |
| LuckyFool | TheEmulator | Oystein | Zergneedsfood |
Seeded Players
| | | | |
| --- | --- | --- | --- |
| Liquid`Drone - top4 | bioboyAT | GTR | 2pacalypse- |
| Chill - top4 | Metal[x] | intrigue | Rekrul |
| Jonoman92 - top4 | Kau | skindzer | redtooth |
| Cambium - top4 | Trozz | Kiante | Scaramanga |
Format
Stage 1 - Invites vs Seeds

There will be a total of 24 invites. There will be 12 seeded players (16 total, the 12 seeds here are places 5-16 from previous ThSL). The invites will play a bo3 between each other, and the winner will advance forward to play a bo3 vs a seed. The winner of that game will then advance into group picks.

This will give us 12 players to be placed into groups, plus the top 4 from ThSL prior.


Stage 2 - Group picks + games

The group selection here will work the same as the OSL group selection.

Using ThSL1 as the example...

Liquid`Drone is Seed #1, he is in group A. (A1)
Chill is Seed #2, he is in group B (B1)
Jonoman #3, group C (C1)
Cambium #4, group D (D1)

A1 picks one of the 12 Stage 1 winners to be in their group. They become A2. Then B1 chooses a B2. So on and so forth. Group picks will follow this order.

A1 picks, B1 picks, C1, D1, D2, C2, B2, A2, A3, B3, C3, D3.

That gives us four groups of four, which will play in a bo3 round robin style. The top 2 from each group advance into the next stage. Everyone who makes it into the group stage gets a 5th-16th place seed for next ThSL.


Stage 3 - Bracket Stage

At this point, we are at the Ro8, where a Single Elimination begins and plays out as normal. Bo3 all the way up until semis, where it will become bo5.

Top 4 players get the 1st-4th Seed and get automatically placed into Stage 2 for the next ThSL.
Maps
Prizes
For top 3!! Something made by shiroiusagi.
Seeds for everyone who makes it into group stages!
Casters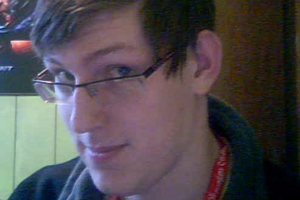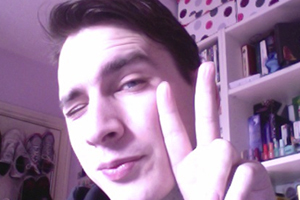 Grobyc! SirJolt! Other Cool People!
Grobyc will be taking over a large part of the streaming for the event! Kiante did us proud and for certain some of the most memorable moments of the ThSL were of his doing. This doesn't mean he won't be back to broadcast now and again! We will be pulling in community members from time to time to co-cast alongside our main casters.
http://www.teamliquid.net/video/streams/Grobyc
Brackets