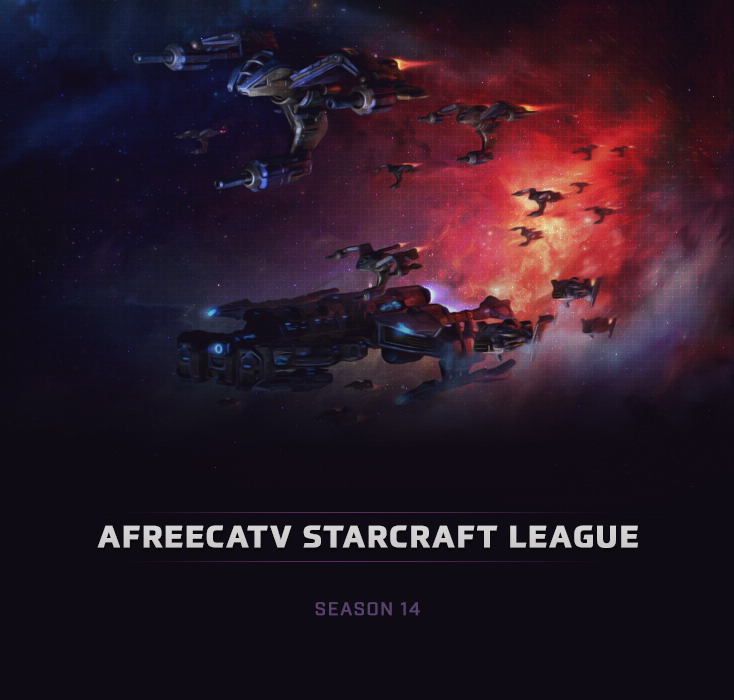 With all the lateness of the start of the Season we're already barreling through towards wrapping up the Ro24 with the remaining 3 groups.

After the first set of groups went by pretty much as expected, will Group D,E and F prove any different or are we in for a surprise going into Ro16?



New Kid On The Block

I mean if you look at the rest of the group,
DDasik
may just be someone who just dropped into the wrong neighbourhood and is most likely going to get beaten on by
Soulkey
,
JyJ
and
sSak
, but will he have a good showing or is the ACS winner a one and done?
Soulkey
had a fantastic run last season that was ended by evental finalist Rain, but the takeaway from that season for him would definitely just be that getting COVID sucks and derails your momentum to perform. ZvZ while it may not be the sorespot it once was
Soulkey
definitely has issues dealing with it in a Bo1 situation, probably the biggest chance for
DDasik
to take a game in the whole group may just be the opening match against
Soulkey
, that being said
Soulkey
should be able to handle
DDasik
and his ZvT is still on a level where he should only lose to people like
Light
or
Rush
(like he did in the wildcard qualifier) and should handily beat
JyJ
and definitely beat
sSak
making him the most likely to advance from the group, first or otherwise.
JyJ
is right now the stronger of the two terrans in the group, with him making the Ro8 at least on a regular basis in the ASL he's a shoe in to qualify in the group with his biggest trouble being
Soulkey
,
DDasik
is not an issue and
sSak
is someone he's beaten before, in the Ro24 last season even as both were on the same group then too where
JyJ
not only advanced but made it out of the group 1st beating both
sSak
and
Soma
, he can pull that off by beating
sSak
first again before going up against
Soulkey
.
sSak
hasn't been a contender since the last 7-8 years to be honest, even less so since he's come back from military service, he's more or less landed into the role of the guy who's always there to pad out the Ro24, he'll beat
DDasik
at least but fail to produce results against
JyJ
and probably won't even cross paths with
Soulkey
, but if he does he will not win.
DDasik
, already covered a lot of ground with him when talking about others in the group he won ACS putting him directly in the finals of his ASL qualifiers which put him against Hyuk and he won and thats how he's here, the other opponents are not just any seasoned veterans but if he can give even a decent showing he might catch the eye of fans and in turn the other pros enough to be someone accepted in their circle and thats how he'll really take off in his growth.
Soulkey and
JyJ Advance To The Ro16!

Magikarp Splashes Back

There's a lot going on in this group, first of all, we got
Jaedong
, thats a nuff' said situation right there, the crowd is going to be packed on this night, to top that off its an Oz reunion with a return after a long long time of
HiyA
, then we got
Shine
who asks everyone to observe his run and finally, last but certainly not the least is
Snow
with a lot to prove after how he exited the ASL last season.
You'd call this a group of death in 2011, which was 11 years ago….oh no…
After his shock early exit last season by the hands of
ggaemo
twice,
Snow
is back with a vengeance and his first order of business is to break
HiyA
back into the big time, so unless he has a flashback to last season he should be able to beat him with ease and make it to the winner's game, most likely going to face
Jaedong
, who he should beat but even if he doesn't
Shine
and
HiyA
aren't on the level that is concerning for
Snow
's chances to qualify.
Shine
is a mixed bag, both of builds and of consistency having missed out on ASL13 he is pretty much an unknown entity in 2022, its entirely possible he's just here to give people a good show and nothing more and that would be fine for him, but unless he's catching people off guard on anything he's not winning many if any games this group, he'll probably beat
HiyA
.
HiyA
hasn't been in an ASL since ASL4, thats 10 seasons, thats the first one since the launch of StarCraft Remastered, where he lost in the Ro24, in a group that also happened to feature
Jaedong
against whom he lost to. He's been gone a long while and as much fun as it would be to see ol' magikarp here tear it up like he used to as the 2 punch of Hwaseung Oz's 1-2 punch, he hasn't really been in a prominent position since the SSL died.
Jaedong
, I was so sure he would make the Ro8 last season, he was even in a great position to pull it off with him already beating
Soulkey
earlier in the opening game of their group only to lose to him in the final set and be eliminated, since then, somethings have changed, the starcraft university scene popped off, with
Jaedong
becoming one of the god tier members of his team Basford, its been mentioned in interviews how the Basford members have been helping each other out with practice this ASL season thus far, we might be able to see the old
Jaedong
, his ZvZ is very much the JvZ of old and should handily defeat
Shine
in the opening game, his challenge of course would be
Snow
who he will hopefully face in the winner's game where we'll see how that practice pays off, he should also make short work of
HiyA
if he meets him.
Snow and
Jaedong Advance To The Ro16!

Born Free
Group F will be bring viewers a new level of underdog PvT grit.
Rush
comes in as the top seed of the group and is so far ahead of the other three opponents it doesn't even seem fair.
Rush
had three consecutive seeds to the round of 16 and will be competing in the round of 24 bracket for his first time since season 10. Both
Mong
and
Horang2
did well enough to compete in last season's round of 24. Both were and are still are group fodder. They were each knocked out with a 1-2 record. Lastly,
free
makes his bi-seasonal appearance. Free hasn't qualified for two ASL's consecutively since season's 1 and 2. Season 12 was a breakthrough season for Free and he did qualify for the round of 16. Free is hoping to be the best of the underdogs and return there once again.
Rush
and
free
face off first on Butter. This two player map has shown to be slightly favorable to Protoss players. The early game edge can become a huge advantage if Protoss scouts well and responds to the Terran openings. Free, being less than exceptional in the ASL era, is more prone than most Protoss players to miss opportunities. His was once greatness exemplified in the PvT matchup has all but extinguished, and Rush has quickly become one of the best TvP players of today. Rush will have no trouble winning his first series.
Mong
battles it out with
Horang2
. Mong has been an extremely solid B level Terran player for 8 years now. He is without a doubt a challenge to anybody not considered best in the tournament. Despite his poor success in the ASL, his skill level and ability to navigate the game is always still apparent. Horang2 offers little in terms of consistency in the ASL era. Horang2 finds a greater success in taking unusual build orders or high micro situations. It's possible that Horang2 is refusing to evolve his PvT builds into the current era, but is still able to find mild success. Mong will have his challenges, but he should find himself winning his first match of the day here.
The last time
Rush
lost a TvT series was in season 10... against
Flash
. Rush has become a TvT giant, taking wins off both
BarrackS
and
Light
over the past several years.
Mong
has historically struggled in the matchup. In the pre-ASL era he had a 28% winrate in TvT, and this was against much lower competition. To even theorize how Mong beats Rush would be an insult to the player. Rush losing any of his games today would be one of ASL's largest upsets. Rush wins 2-0 in this group.
free
faces off against
Horang2
in the pit of loser matches. Low rated players playing PvP usually shows the greatest games. Both players currently lack crisp timings and well thought out build orders. That means they will have to fall back on their general skill set. Free has had long sprees, a decade ago, where his PvP was quite scary. However, Horang2 still remains a quiet threat in the matchup. His fast fingers generally frustrate even the best of players. This gives him an edge whether it comes from cheese or micro battles. Free will do what he has always done, lose this game and return in season 16.
Horang2
has a rematch against
Mong
. Mong hasn't lost a PvT in the ro24 in ASL since season 8. This includes a huge win against
Mini
in Season 11. This is the same season Mini who made it to the finals. Horang2 clings to a 33% winrate in spon matches right now against Terran. There is some chance Horang2 plays a game good enough to beat Mong, but Mong looks to be the clear winner here.
Rush and
Mong Advance To Ro16!
---
Writers: BLinD-RawR, BisuDagger
Graphics: v1
Editors: BLinD-RawR