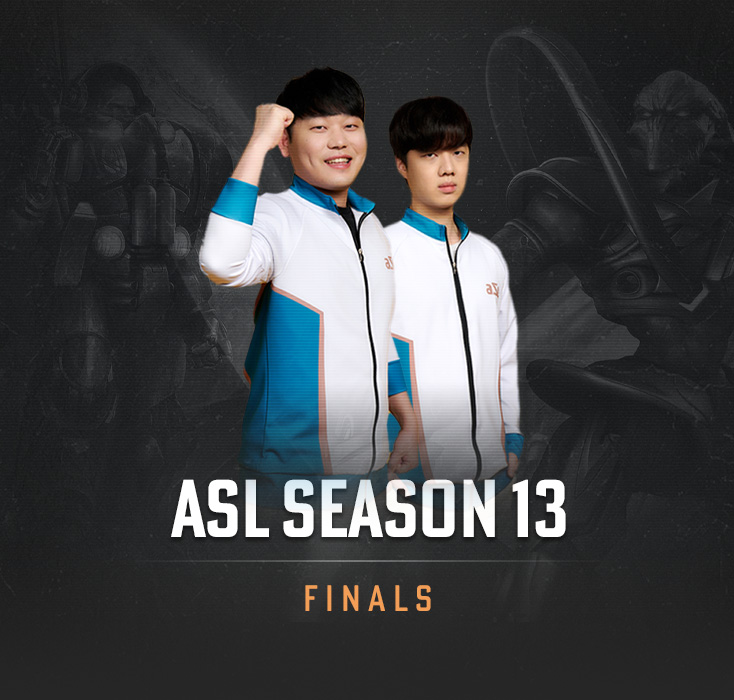 Deja Vu, we've been in this place before, but will it go like it did before or will we see a wave come crashing down and a familiar champion take his throne once more?



Torrent
The Druze are a group of faithful people who believe in the reincarnation. In each iteration of a Druze spirit, the soul approaches the ultimate goal of being united with the Cosmic Mind. As
Rain
enters the final, we must start questioning how close Protoss has come to reaching the final goal. No spirit matches
Rain
closer than that of
Bisu
from 2007. But the question must be asked, is the era of
Bisu
dead? And if
Bisu
is dead, his spirit has entered the cycle of rebirth and found a home in
Rain
.
Rain
is 0.2% shy of beating
Bisu
in having the best PvZ in all ASL.
Rain
is tying
Bisu
for the most dominant PvP win rates.
Rain
has an extremely high versus Terran win rate despite it being a major Achilles heel in premier tournaments. Statistically in every way, he has inherited all the strengths of
Bisu
while retaining some of
Bisu
's weaknesses too.
Rain
approaches the level of Cosmic Mind because his play matches the level of
Bisu
, but transcends a single RTS.
Rain
comes from the world of StarCraft 2 with two Global Starcraft League (GSL wins), an OSL win, and a whole line of other accolades.
Rain
also has found his way into dominating other eSports such as League of Legends. The matter of fact is that
Rain
is a strategic mental giant with the mechanical skills to back it up. As
Rain
approaches 29, he enters his second ASL finals with one goal in mind, to become the sole greatest Protoss player in the post-Kespa era.
Rain
gets the opportunity to prove himself against any doubters with this season of the ASL. When
Rain
won ASL Season 5, he won it off the back of Protoss players and Protoss favored maps. He did not have to face a single Terran. When
Rain
won the KSL Season 3, he only had to face a single Terran player and then 3 Protoss players in a row before taking the crown. This Season 13 is a defining moment. He has already defeated the best TvP player in the world in a best of 3, and now he faces off against
Light
in a rematch for the ages.
Rain
is boasting a 60% win rate, that has jumped up to 75% over the past month.
Rain
''s win percentage jump makes complete sense. He jumped up 10% in win rates this past month in both the Zerg and Terran match up. It is no surprise that he played so flawless against
Soma
and this trend can only indicate a coming outstanding performance as he faces
Light
. There is still blood in the water from 2019.
Rain
was taken down by
Light
in KSL Season 4 losing the last 3 games with a final score of 4-2.
Rain
will be doing everything he can to prepare for a series that might go all 7 games.
Map 1,

Eclipse
, is
Rain
's pick. It was his third map pick against Soma and served him well. It is one of four maps that has a winning percentage in the PvT matchup this season. Terran's have shown some strength in two base fast pressure with the goal to lock Protoss inside their natural until their resources or units run out.
Rain
stands the best chance in preventing this pressure style build from succeeding.
Rain
thrives off good reads and understanding when a timing push is coming. His general awarness and expert scouting will lead to a game 1 victory.
Map 2,
Rain
gets sucked into

Allegro
. It is the only map Protoss has not won a game on.
Light
defeated
Rain
on this map and Rush stomped shuttle on it. There are just inherent advantages to the terrain on Allegro that make it tough for Protoss to win on.
Rain
knows this and he will definitely be planning a cheese. He could plan an aggressive cheese, but he is also quite capable of just going for an economic cheese since this is a four-player map.
Light
will need to scout aggressively if he wants to survive the build
Rain
has planned here. Despite the overwhelming data about Terran favoritism, if
Rain
is in the same form he was against Soma, he will win this map.
Map 3,

Revolver
, has a 75%-win rate for Protoss. It is the

Circuit Breaker
-like map that is finally balanced for the Protoss race. The easy to access third, fourth, and fifth base makes it quite hard to stop Protoss from becoming an economic giant. The terrain in the middle limits the high ground positional power unlike the previous map Allegro. The beautiful design of each quadrant in Revolver does its best to not inhibit Protoss unit pathing allowing gateway units to execute their orders as optimally as possible. Fans of StarCraft often confuse Protoss OP maps with design imbalance when sometimes it is more simply that the map allows the Protoss race to be played as the programmers intended. While
Light
has some chance on this map, he did struggle quite a bit against a weaker
Bisu
in the round of 4.
Rain
will go up 3-0 in the series.
Map 4 features

Vermeer
and has a 33%-win rate for Protoss players. The map has advantages for Protoss in the earlier and mid game, but as the game gets extended, the advantages go fully into the Terran favor. Good siege positioning not only helps Terran secure their first 4 bases but can also prevent Protoss from taking a fifth base for the entire game. Vermeer will allow a player like
Light
transcend into the late game along with huge economic advantages. If
Light
does not win in the mid game, he will simply head straight for a full map split scenario where he will ultimately outlast anything that
Rain
has to throw at him.
Light
will win game four and the score will be 3-1.
Map 5 is
Rain
's last pick,

Butter
. Butter was vetoed by
Light
against both
Rain
and
Bisu
in the group stages. When he was unable to veto the map, he suffered losses to Mini (Ro16) and
Bisu
(Ro4). Butter is a map that
Light
just has not been able to figure out yet.
Rain
, on the other hand, has an astounding 90%-win rate in spon matches this year. This final map pick is proving to be a huge advantage for
Rain
. Butter offers everything that helps
Rain
. The fast rush distance and two spawn map means that
Rain
can use early zealots to apply tons of pressure.
Light
will have to be constantly vigil for gas steal attempts and manner pylons. Surviving the early game on Butter as Terran just means getting to the next level of hell. Protoss can easily take half the map while balancing gateway midgame play across the dual path setup. And finally, if
Rain
advances to the late game and has the opportunity to micro carriers, the game is all but over for the Terran opponent. Overall, the map pool is well balanced, but maps Protoss can pick are decidedly great to play on. These map advantages in tandem with
Rain
's level of play will lead to a 4-1 victory for
Rain
.
Rain wins the Grand Finals 4-1!

In Brightest Day
Its been a far from perfect run for
Light
this ASL, he's faced a bump in the road on every stage but he's always made up for it thus far through adapting his play and now he finds himself in the finals against
Rain
, which happens to be familiar territory.
Back in December of 2019
Light
and
Rain
faced off in the finals of KSL4, ended up being one of the best series in TvP for the year and
Light
took the gold, the question is when placed in the same situation again would he be able to pull it off and how similar of a situation is it really compared to the last time?
Right now
Light
's TvP is his weakest match up overall at a 58% win rate, not a bad winrate overall but it includes a losing record against top PvT players like
Snow
and
Mini
, but also a losing record against
Bisu
as previously brought up in my Ro4 preview.
But what I found out in the interview post Ro4 is that
Snow
had been helping
Light
prepare for his match against
Bisu
,
Snow
is one of the best partners to have for
Light
to prepare and develop strategies against
Rain
for, it's a huge boost in confidence.
One thing we've learned about the map pool is that its nearly impossible to sweep especially in the TvP matchup and with the map pool strongly favouring either Terran or Protoss and the map order being what it is gaining any significant momentum let alone holding it will be a challenge.
The goal for every match is simple,
Rain
's multitasking is the best out there right now,
Light
needs to do everything in his power to either stretch it thin which is tough, or limit it entirely, dictate the terms on every map.

Eclipse
: The beauty of Eclipse is that while it is a 2 player map its also a big money map, plus there is enough space to have a secondary gateway grid for protoss at the 4th base locations, as such its no secret protoss does great on this map and have been favoured in the map this season, In their Ro16 game
Light
lost due to getting caught in an unfortunate position on his way to
Rain
's base and it
Snow
balled from there, I can actually see
Light
take the initiative here to box in
Rain
, go for one of his TvZ openers fast bunker the nat and try to hold a contain following up with vulture and tanks and pick him apart from there.

Allegro
: Protoss has not won a game on Allegro this season against Terran,
Light
beat
Rain
on this map in the Ro16 with excellent drop defense and even better vulture drop harassment,
Rain
's economy was never safe that entire match,
Light
needs to repeat that performance again, but even otherwise the fact that it is so easy for terran to take and hold 4 bases on Allegro and the inverse for protoss, I have to say,
Rain
might try a cheese and
Rain
for all his skill, is not good at cheesing.(lolmacronerd)

Revolver
: Its a protoss map, its a carrier map, don't know much else to say, I won't be surprised if
Light
blind prepares for carriers, its a 4 player map, scouting is the most crucial and
Light
needs to be on top of everything here to time his goliaths so that he doesn't get caught in the situation where he doesn't have enough or has too many and can't handle the ground army of protoss.

Vermeer
: Quite the opposite to Revolver with how good tank coverage is on the map its great for terran to take, hold and even attack enemy bases with very little distance needed to cover to pull off all 3 at the same time,
Light
should look to play the long game and split the map,
Rain
is the one going on the offensive here, prepare for recalls and
Light
should have this.

Butte
r:
Light
has veto'd this map every chance he got, its no surprise even online he hasn't been able to crack the map, if ever there was a time to pull out the BBS its this map, or a 2fact.

Monopoly
:
Rain
veto'd this map on their Ro16 encounter much like
Light
did Butter, Monopoly is 3-2 for Terran in the ASL and remains Terran favoured overall in sponmatches, mostly boiling down to how hard it is for protoss to hold on to a 3rd base, the closest one being too out in the open to defend and the other options just being too far from the main whereas its so easy to siege up and defend the same bases as a terran,
Light
just needs to play it out and keep the 2/1 timing to hit and take
Rain
out of the map.

Metaverse
:
Rain
isn't the kind of player who'd truly take advantage of Metaverse as a map for what its best for, those backdoors, but that doesn't mean that
Light
has it easy, its a fantastic map for carriers with how easily they can get away from Goliaths, the goal is fairly simple for
Light
, this is where
Light
has to play his heart out with his vultures and his drop harass or go for the ultimate risk and time a well crafted cheese, neither player wants to play this map, so neither are best prepared for it, so why not craft a special cheese.
All in all its a much tougher fight this time around for
Light
than it was before,
Rain
is playing better than he ever has, his multitasking is on point, but
Light
has proven that with preparation he can overcome his opponents and with the extra time he was given for being the first semi final played I expect he's come with some well crafted builds with the help of
Snow
to beat
Rain
again and prove that the last time was not a fluke.
Light wins the Grand Finals 4-2!
---
Writers: BLinD-RawR, BisuDagger
Graphics: v1
Editors: BLinD-RawR