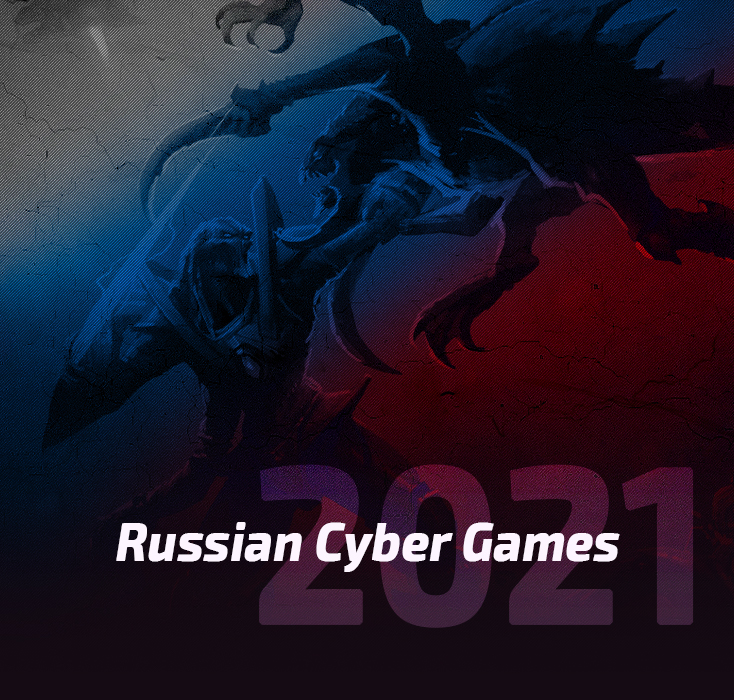 RCG has done a very good job seeding players. Consequently, the Ro16 matches that start off our group stages mostly seem fairly predictable, with a couple key exceptions.

Group C and D kick off Today! see what TaardadAiel and Liquid`Drone have to say!



Table of contents

Group C of the RCG seems the most predictable of them all. Why is that? Because it features
Bonyth
.
Or rather, that would've been the case a year ago. Now it's predictable because it features
Bonyth
and
OyA
. The Swedish Protoss rose so swiftly through the ranks it feels like he's been there forever (the tightly packed BSL seasons 11 and 12 also helped create that impression) and now he's looking to top his bronze finish from BSL11.
Now, both
MADiNHO
and
spx
are very serious players in their own right and I expect solid and interesting games, but against this kind of competition, they have their work cut out for them. Both reached the RCG2021 through the Europe qualifier, finishing second and third, respectively, and now they have to face the seeded players.
Bonyth
will open the group against
MADiNHO
. The two met last in BSL11 and Bonyth dispatched our beloved Bacardi-wielding Viking warrior, who didn't really have an answer to Bonyth's exquisite early aggression. Lately we've seen Terrans actually figure out ways to survive unscathed and put their own pressure on the Protoss we previously thought unbeatable - actually, TerrOr dethroned Bonyth in BSL12 - but this definitely does not mean he's been figured out himself. I'd be surprised at anything other than a 2-0 win for the decorated Pole - even if he doesn't do game-ending damage early on as he usually does.
spx
vs
OyA
is the other opener. Now, OyA has opted more often than not for a slightly more reactive style of PvT, relying on his formidable mechanics to bludgeon the Terran into submission in the big macro stage of the game, although he's not averse to putting early pressure or even the occasional all-in. Spx has a similar approach to the matchup, relying on optimization and good build execution. OyA's fundamentals look significantly more polished and his timings - crisper, however. I expect him to just do a better job at managing a big game after solid openers and advance 2-0.
Bonyth
vs
OyA
is becoming a classic in the foreign PvP department and so far Bonyth has had the Swede's number. Then again, so far he had pretty much everybody's number, but OyA consistently offers serious resistance and while Bonyth's flawless execution and astute reads favor him in such a matchup, this won't be a walkover. I don't see any particular reason that Bonyth will lose this time and expect a 2-1 win for him…. But watch out for OyA.
When I think of
spx
vs
MADiNHO
, the only series I remember was way back in BSL8 and it was a monster of a series, with all the unbreakable tank lines and battlecruisers that people think of when thinking of TvT. A part of me hopes for a game like that, although a repeat series would probably be exhausting. What I've seen from both players shows a careful attitude toward the matchup - even if one player starts off more aggressively, I expect the other one to cover all his bases and defend without suffering critical damage. If this proves true, we might get another 90+ minute TvT series where I'll be hard pressed to call a winner. I'd go for spx just based on past results, it might easily be the other way around.
Whoever the winner is, they'll have to face
OyA
. Everything concerning
spx
vs
OyA
three paragraphs above applies here.
MADiNHO
is significantly more inclined towards sneaking and dropping vultures all over the place than
spx
, but I expect
OyA
to weather the storm and keep the macro machine going - or maybe throw down two gates in the center of the map at the beginning of the game.
OyA
, hungry as he is, is the favorite against either player.

Dandy
vs
Julia
Group D starts us off with a fairly straight forward game. Dandy, whom has been contending with Terror for the position of top foreign Terran player, has been consistently strong for the entire duration of Starcraft:Remastered. Known for his excellent mechanics, he is one of a small handful of players capable of playing really strong SK terran – entirely skipping tanks in favor of more vessels, drops and faster upgrades.
While Dandy occasionally opens rax first, and while there have been examples of him playing mech, I don't think we see either in this matchup. Going up against Julia, I assume he will be confident in his ability to win a straight up game, and that he will see no reason to deviate from his regular play.
Julia on his side, is not equally much of a mainstay in the tournament scene, at least not the very highest level. Having played in BSL proleague in four different seasons, he has never escaped the first group stage. Looking specifically at the Zerg vs Terran matchup in BSL proleague, he is 0-4 in individual games.
Still – having qualified for the RCG, he is obviously a capable player. In the BSL12, we saw him try to apply a guardian hydra opening, and he was reasonably close to making it work. While I consider him a big underdog going into this series, I also want to give Julia credit for being a fairly creative player who frequently makes reasonably smart decisions – but I don't think he has the mechanical ability to fight toe to toe with someone of Dandy's calibur. Julia snatching a win might happen, but Julia taking the best of three would be a great upset.
Prediction: 2-0 for
Dandy
kogeT
vs
Gosudark
This one is honestly a bit tricky to predict or analyze. Koget recently changed from being a Terran player to being a Zerg player. He used to play Zerg before – and I have no doubt that he will become a top player again with Zerg, but I honestly haven't had the opportunity to watch him play much. Being listed as a Terran/Zerg for the tournament, I assume he is race-picking, and then, I believe he will play Zerg vs Protoss. While I haven't seen him play much Zerg recently, player tendencies do tend to transfer across races. Koget's Terran play has generally been fairly standard, with the exception that he is a big fan of two-starport wraith openings for Terran vs Zerg.
I'm inclined to think that this means he will also be happy to play 2 Hatch Mutalisk as Zerg – but that is unlikely to come out much in a Zerg vs Protoss game. Rather, I expect reactive early game play giving him a full set of mid-late game options, and not for him to opt for low-drone allins that either fail or succeed.
Gosudark on his side will play Protoss. He's frequently characterized as a 'cheesy' player – which has some truth to it, but what I think is more precise is that he tends to make a bit fewer probes than most other protoss players. This does enable him to hit some timings that people are not entirely comfortable running into – but he honestly does not tend towards outright 'cheesy' build orders.
Aside from staying a bit low on the probe count – a tendency which gives him a bigger army in the early-mid game but a smaller army in the mid-late game – Gosudark is a competent player with strong army control. He consistently puts up strong results in all matchups, and quite frankly, I think he's one of the more underrated players in the scene.
At the same time, Koget is the real deal. I'd have him as a small favorite if he was playing Terran, and if he chooses to play Zerg instead, then I assume he does so because he is more comfortable with that. Consequently, I'll consider him a small favorite there, too.
Prediction: 2-1 for
kogeT
– but not surprised to see it go the other way.
For the rest of the possible matchups:
Dandy
vs
kogeT
: 2-1 for
Dandy
(I think perhaps
kogeT
still intends on playing TvT? If he plays zerg, then I predict a 2-0 for
Dandy
instead.)
Dandy
vs
Gosudark
: 2-1 for
Dandy
kogeT
vs
Julia
: 2-0 for
kogeT
Gosudark
vs
Julia
: 2-0 for
Gosudark
---