I began my quest of reading 50 novels in a year with no particular goal in mind. I had hoped that I might experience new things, that I might broaden my reading horizons, but I knew that in crowdsourcing my list of books from communities that I already inhabited would bias the result toward similarity with a selection I alone would have produced. I doubted that I would read anything that would surprise or challenge me, though I desired that whatever I did end up reading would, ultimately, help me become a better writer, to appreciate the finer points of the art itself.





To put it simply, I did not expect Blood Meridian.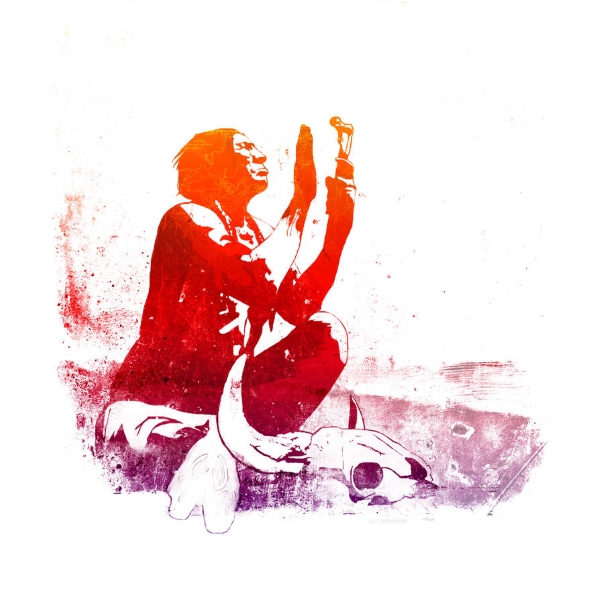 For the uninitiated, Blood Meridian or The Evening Redness in the West is a 1985 novel by American writer Cormac McCarthy, known to cinephiles as the author of the novel that the Coen brothers' 2007 masterpiece No Country for Old Men was adapted from. To the literary world, however, he has been known as a reclusive wordsmith, with Blood Meridian being perhaps his most highly regarded work. Not one incline toward fame and fortune, McCarthy has nonetheless come to be more widely known thanks to the films made that were based on his works.

Wary of the media and other writers, McCarthy has a distinctive style, and that shines through in Meridian; his prose is at once stoic and sublime, a reflection of the stark beauty of the setting of the novel that spans much of the historical frontier of the American Southwest. McCarthy expertly transports the reader into the mostly deserted wastelands of present day Chihuahua, Texas, and Arizona by emphasizing the effect the surroundings have on his collection of outcasts - the looming threat of thirst, the omnipresence of dirt, and the near certainty of brutal death.

McCarthy's view of life is reflected in the harsh, unforgiving, often stunted existences of his characters. The narrative is woven around the travels of an unnamed kid as he finds himself entrenched in a violent, lawless state of being that comes to define the novel's thematic intent. His antagonist the judge, if there is only one to choose, opines on this very topic, stating in clear language that men are warlike in nature, that conflict is cyclically inevitable, an inescapable fact of life that is as much a deity as any that man would otherwise prefer.

This philosophy is reinforced by the pervasive quantity of brutality and death that McCarthy inflicts upon his characters throughout the narrative. From the beginning, the kid is made a murderer, and only descends further throughout the piece as each scene of conflict becomes more astonishingly repugnant, the depravity of humanity on display as the nameless protagonist meanders into massacres and eviscerations, his pace plodding along only to inexorably arrive at the only conclusion it possibly could have.

This viewpoint is also the lens through which the reader is given to view the historical context of the setting. The mid-to-late nineteenth century was a bloody time for the region in question, and the underlying reason for much of that conflict was expansionist and exploitive. First, the colonial Spaniards came and conquered the region from the Native Americans, only to lose it to the revolutionaries from Mexico hundreds of years later, who then fought the United States in an attempt to stem the tide of Manifest Destiny as it made its way westward.

The characterization of the inhabitants of Blood Meridian is almost devoid of acknowledgement of this context. The "savages" seem to be violent by nature, as are the kid's choice of companions in the Glanton gang. They kill each other because to be violent is to fulfill their purpose as beings, and not because anyone drove them to this conflict out of an ulterior motive. In this, perhaps, is the most objectionable assertion that exists in Meridian, one that far surpasses any shock at the depictions of violence or disgust at the description of the desecration of a corpse. No, the idea that I was not prepared to face was that humanity could not be any better.

The first interview Cormac McCarthy ever granted to the literary press was to Richard B. Woodward of the New York Times in 1992, only a scant few months after I was born. In this interview, titled "Cormac McCarthy's Venomous Fiction", Woodward would have McCarthy pitted against modernity itself, in many ways, and especially against the idea of progressivism. The author is seen as something of a rugged realist, someone who barely got by most of his life as he did what he was good at. He wrote.

Eventually, the interview comes to terms with the themes of Blood Meridian in this passage:

More profoundly, the book explores the nature of evil and the allure of violence. Page after page, it presents the regular, and often senseless, slaughter that went on among white, Hispanic and Indian groups. There are no heroes in this vision of the American frontier.

"There's no such thing as life without bloodshed," McCarthy says philosophically. "I think the notion that the species can be improved in some way, that everyone could live in harmony, is a really dangerous idea. Those who are afflicted with this notion are the first ones to give up their souls, their freedom. Your desire that it be that way will enslave you and make your life vacuous."

Reading this quote, I came to a realization. I fundamentally disagree with the philosophy of someone who is regarded as one of the best living American novelists. Blood Meridian was a surprise to me because I did not expect to encounter a work that would present me with a viewpoint so incompatible with my own that it forced me to reevaluate my understanding of the idea of progressivism, and the ideas of those who oppose it.

The argument isn't about the merits of any one social policy or political cause, the argument is about the very nature of humanity, the course of its history, and the potential of its future. Blood Meridian posits a man that is unquestionably violent, unerringly warlike, in a perpetual conflict that carries him blood-drunk through a vacant wasteland, the only refuge from which is a temporary shelter waiting only to be reduced to yet another slaughterhouse, the veneer of civilization just a mask on a murderer as the buildings that harbor life crumble into the tombstones of their inhabitants.

It is true that the history of humanity is violent. We have fought and killed for food, for land, for resources, for ideas. It is also true that we have progressed, slowly but surely. We have created societies and advanced technologies, solved many of our basic needs and managed to mediate our most destructive impulses. We have managed, despite our best efforts, to avoid extinction at our own hands.

We have within us the capacity to change. If we didn't, we wouldn't be where we are now. Humanity's greatest strength as a species is its ability to adapt. Even if we are animals, prone to violence, we can nonetheless change to become better. If we don't, the darkest pessimists among us may yet be proven right, and the future humans may live in an apocalyptic dystopia not unlike the arid Chihuahuan desert of Meridian, only on a global scale.

If we do change, however, humanity's future is nearly boundless in possibility. Is that possibility so wrong to hope for? Is that outcome vacuous, as McCarthy would apparently believe? I don't think so.