With all the recent discussion over the ProLeague, I wanted to move away from discussing excellence within the best-of-one setting, and take a look into the greatest best-of-series players of the modern era (basically players who made their debut after the creation of the KeSPA drafting system in 2005, with the exception of Stork, because he is the only player to have remained a top player to the end of professional Brood War despite being an old guard player, which makes him just as much as a part of the modern era as any other player).

I will have the following inclusion criteria:

1) Any best-of-series that was played below the round of 16 will be excluded.

-> Since the seeding system was around for most of professional Brood War, I didn't want to punish the players for being good enough to be seeded, while proficient newb-stompers were racking up huge numbers within the preliminary stages.

2) Any best-of-series that was played in a tournament that had less than 16 professional Brood War players participating will be excluded.

-> Showmatches and small scale invitationals such the Heritage Match, or MBC Skins League were not truly legitimate competitions, and players weren't necessarily invited for these tournaments based on their merit. I think a threshold of needing 16 or more professionals players to participate was a decent enough barrier to exclude those kinds of competitions.

The following tournaments were staple Brood War tournaments that went on for a decade, or sometimes even longer, and will have the following best-of-series examined:

1) Any best-of-series that was played after the round of 8 within the Ongamenet StarLeagues.

2) Any best-of-series that was played after the round of 16 within the MBC Game StarLeagues.

3 Any best-of-series that was played after the round of 16 within WCG Korea.

For the more modern day players (basically the era of Taek-Beng-LeeSsang), there were some other tournaments that made it past my criteria, and will have the following best-of-series examined:

1) Any best-of-series that was played after the round of 16 within the GomTV Classics.

2) Any best-of-series that was played after the round of 16 within 2007 Seoul e-Sports Festival.

3) Any best-of-series that was played after the round of 16 within GomTV Invitational.

Although I wished to examine the best-of-series results of all players across the various eras, there simply wasn't enough time to gather data from the various individual leagues that came and went like the GomTV Classics (KT-KTF Premier Leagues, iTV Ranking Leagues, GhemTV StarLeagues, Game-Q StarLeagues, GameBbugs Battles, and the list goes on and on).

Like I mentioned before, any players who made their debuts before 2005, with the exception of Stork (who was still qualifying for the last ever OGN StarLeague in 2012), mostly because older generation of players competed under drastically different circumstances, and the resulting records from series play tend to be heavily influenced by the tournament structure, rather than the performance of the players themselves.

So without further ado, these were the greatest high profile best-of-series players of the modern era, ranked by their overall number of wins gained within a best-of-series:

Top Ten High Profile Best-of-Series Players of Modern Day Professional Brood War

1. Jaedong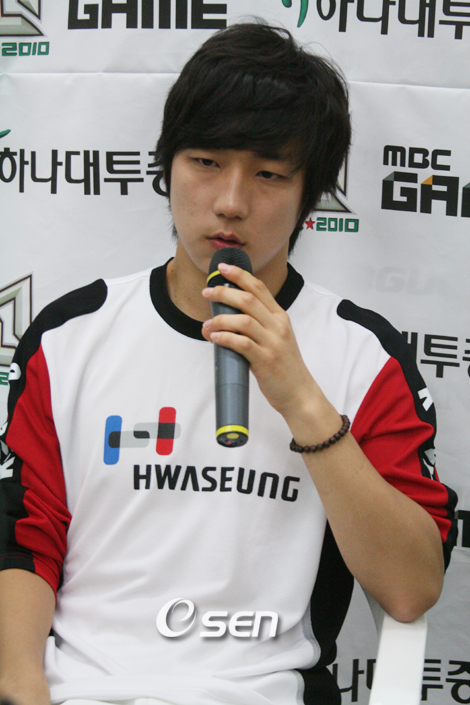 Overall record: 142-69 (67.30%)
Record versus terran players: 59-36 (62.11%)
Record versus zerg players: 33-17 (66.00%)
Record versus protoss players: 50-16 (75.76%)

Both Jaedong and Flash have had very similar best-of-series records within just the major individual leagues (Ongamenet StarLeague and the MBC Game StarLeague), 94-51 (64.83%) for Flash, and 93-47 (66.43%) for Jaedong.

However, Jaedong pulls out slightly ahead due to his superior best-of-series records in other side tournaments such as WCG Korea (Jaedong is the only two time champion of WCG Korea) and 2007 e-Sports Seoul Festival.

2. Flash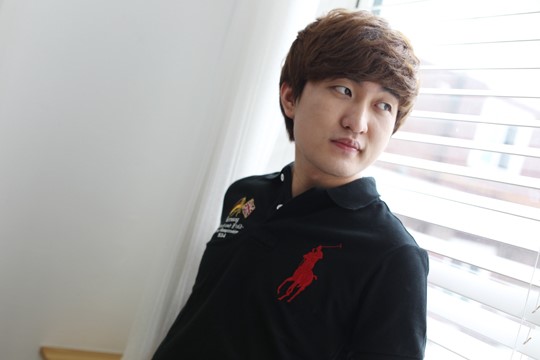 Overall record: 135-69 (66.18%)
Record versus terran players: 38-17 (69.09%)
Record versus zerg players: 50-32 (60.98%)
Record versus protoss players: 47-23 (67.14%)

Flash is the player with the most number of victories just within the major individual leagues, albeit with a slightly lower win rate than Jaedong. Flash did enjoy great success in tournaments hosted by GomTV (GomTV Invitational, and GomTV Classic Season 3 in particular), but found it hard to find consistent success within WCG Korea, representing Korea only once in his peak year of 2010.

3. Stork




Overall record: 91-71 (56.17%)
Record versus terran players: 41-21 (66.13%)
Record versus zerg players: 23-29 (44.23%)
Record versus protoss players: 29-25 (53.70%)

Stork has been the player who participated in more best-of-series, the most out of any protoss players in history unless I am mistaken. This is something that hold true regardless of whether the records are confined to the major individual leagues, or expanded to include major side tournaments such as GomTV Classics or WCG Korea.

However, Stork also is the player that lost more within a high profile best-of-series setting, than any other modern day player (71 defeats suffered within a high profile best-of-series setting), most famously for his tendencies to come second place at any large scale domestic tournaments. Due to his large collection of failures, as well as poor performance versus the top zerg players of his era, Stork is often remembered more as a successful loser, rather than a memorable winner.

4. Bisu




Overall record: 76-50 (60.32%)
Record versus terran players: 37-33 (52.86%)
Record versus zerg players: 15-2 (88.24%)
Record versus protoss players: 24-15 (61.54%)

The most famous protoss player, probably in all of history, managed less overall victories within a best-of-series setting than Stork (even if the parameters are changed to just include the two major individual leagues), mainly due to his erratic form, but also managed great success in a couple of key tournaments to make up for the kind of longetivity Stork boasted.

Since the MBC Game StarLeague was Bisu's homeground, and Ongamenet StarLeague was Stork's, it may be interesting to compare the performances of these two players in a more neutral tournament that lasted for many years, WCG Korea.

Bisu may have only represented Korea once, but he won WCG 2009. Stork on the other hand had longetivity on his side, and represented Korea a record three times (a record he shares with Jaedong), but never won a single WCG Korea title (he came second place three years in a row from 2007 to 2009).

5. JangBi




Overall record: 61-40 (60.40%)
Record versus terran players: 25-11 (69.44%)
Record versus zerg players: 15-12 (55.56%)
Record versus protoss players: 21-17 (55.26%)

I was personally expecting FanTaSy, widely regarded as the fifth greatest player of the modern generation of Brood War professionals, to place fifth on this list.

However, while FanTaSy was generall way more consistent in terms of qualifying for the lower bracket-stages, JangBi was the best best-of-series player outside of the Taek-Beng-LeeSsang quartet, as evidenced by his two OGN StarLeague championships, as well as numerous second place finishes in the MBC Game StarLeague, GomTV Classic, and 2007 Seoul e-Sports Festival.

While JangBi isn't even the top ten ProLeague players of his era (in fact, JangBi has the worst ProLeague records out of the Six Dragons), JangBi was able to mark his name in history with a few short bursts of magic, that mostly had him run circles round his terran foes, with a success rate that even oveshadowed Stork's, generally considered the greatest protoss-versus-terran player of all-time.

6. FanTaSy




Overall record: 51-33 (60.71%)
Record versus terran players: 11-9 (55.00%)
Record versus zerg players: 29-13 (69.05%)
Record versus protoss players: 13-14 (48.15%)

FanTaSy was widely acclaimed for his series play, and he was the second greatest terran of the modern era in that respect after Flash. Despite being mocked for his subpar bionic play, FanTaSy actually superb success against the zerg race when confined to a best-of-series setting, and only lost three high profile series to a zerg player during his entire career, Jaedong (twice) and Calm (once), who were two of the highest rated zerg players of the modern era in terms of achievements.

Although it was actually the match-up where he saw the highest win rate within the ProLeague realm (he even had a higher win rate than Flash did with an astonishing 71.4% win rate), FanTaSy had a lot of hearbreaks at the hands of a protoss legend, most famously by JangBi, who defeated him in two back-to-back best-of-five finals series in 2011 and 2012.

7. Kal




Overall record: 42-42 (50.00%)
Record versus terran players: 17-14 (55.00%)
Record versus zerg players: 16-21 (43.24%)
Record versus protoss players: 9-7 (56.25%)

One of the most under-rated players of the modern era, Kal was somebody who was one of the most consistent members of the Six Dragons in terms of performance, but is often remembered for his lackluster results versus Jaedong, who he faced in four separate best-of-series, getting eliminated all four times, and going a combined score of 2-10.

His notorious weakness versus the LeeSsang duet aside, Kal's sturdy performances within a best-of-series setting allowed him to get a top four (or higher) finish on five separate occasions in tournaments that I've listed (GomTV MSL S4, Clubday MSL, NATE MSL, Korean Air OGN StarLeague S1, and WCG Korea 2010), which is a record nobody apart from the players who placed above him and Luxury (Bacchus 2008 OGN StarLeague, EVER 2008 StarLeague, WCG Korea 2008, Lost Saga MSL, and WCG 2009) can boast about.

8. Calm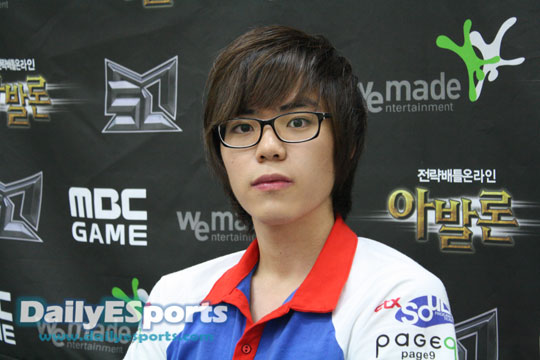 Overall record: 32-31 (50.79%)
Record versus terran players: 11-14 (44.00%)
Record versus zerg players: 17-16 (51.52%)
Record versus protoss players: 4-1 (80.00%)

Calm, also known as the "Brain Zerg", was famous for his extremely scrupulous approach in terms of preparing for games. Although he wasn't as technically gifted as other top zergs of his time such as EffOrt or ZerO, he was the type of player who had the potential to be even stronger if he was given adequate time to prepare for a series.

However, he also was the type of player who would fall apart if things didn't go as planned, and under such circumstances people in Korean communities often mocked him for being the "Brain-dead Zerg". He was the modern day version of GoRush, the legendary player known for his meticulous planning and cerebral approach to the game. Both would be the kind of players that would try to win before the game even started, and despite being known for their in-game intelligence, they both had tendencies of fumbling heavily when things got awry. Calm may have not been the best at improvising, but when things went as planned, there weren't many players around who could stop him.

9. Luxury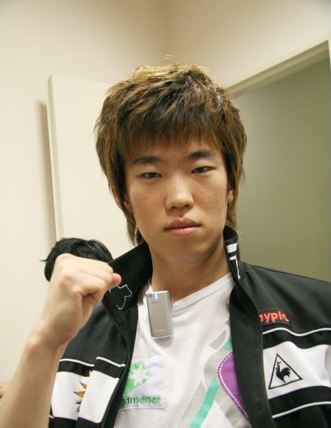 Overall record: 30-22 (57.69%)
Record versus terran players: 12-6 (66.67%)
Record versus zerg players: 10-6 (62.50%)
Record versus protoss players: 8-10 (44.44%)

Aside from the obvious names, Luxury is in possession of one of the most illustrious careers out of any modern day player. Despite his early exit from professional Brood War due to match-fixing, Luxury was a solid lock for the title of being the second best zerg player on the planet before Calm came around.

Luxury was known for his aggressive tendencies, and like his twin-brother YellOw[ArnC], who was the ultimate zerg-versus-terran specialist, he didn't have the greatest of success rate versus the protoss race, which was a pretty rare quality for a top flight zerg player. In fact, although I'll have check it for its accuracy, I believe that Luxury is the only zerg player to lose two best-of-five series to the protoss race (once by Stork, and once by BeSt).

10. ZerO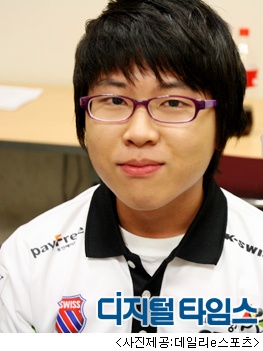 Overall record: 28-35 (44.44%)
Record versus terran players: 3-7 (42.86%)
Record versus zerg players: 17-19 (47.22%)
Record versus protoss players: 8-9 (47.06%)

ZerO was the ace player of Woongjin Stars, and one of the greatest zergs of the modern era. ZerO's best-of-one record of games that happened within the round of 16 (basically, the group stage games of OGN StarLeagues) is actually pretty ridiculous: 13-2 (86.67%). I don't think any player can boast a higher win rate specifically for the OGN StarLeague group stages as far as I am aware of.

ZerO fails to transfer his best-of-one excellence within the top 16, into a best-of-series excellence within the top 16, with a pretty mediocre win rate of 44.44%, and having a sub-50% win rate across all three match-ups. Such a drastic turn for the worse is one of the major reasons why Korean communities mocked ZerO for being weak of heart, or lacking a winner's mentality. I personally thought ZerO was a great player rather than a great competitor, and sometimes being good at the game simply isn't enough to bring the player in question all the glory in the world.