StarCraft came out in 1998, and it would later on be the reason for the existence of TeamLiquid, and an esports scene we love.
But I didn't get on it, totally missed the train, because that year I was playing other games.


This takes us quite back in time, but in 1997 I was a huge Warcraft 2 fan. I had been playing the first Warcraft a bit, but the second was the one to really hook me and make me love the Real-time Strategy Genre. It was all about playing the campaign or games against the AI at a time where I didn't have Internet, but it was amazing, and I had spent countless hours on the game and its "Beyond The Dark Portal" expansion.
During that year, the hype was strong about Blizzard's upcoming RTS, StarCraft. There were ads in game magazines, we didn't have much information, but it was a Blizzard RTS in a sci-fi setting and I was really excited for it.
The only problem was that in 1997, the game was not coming out. Blizzard were having some development hiccups and overhauled the project, delaying the release of this game I was anticipating so much.
And when I managed to get my hands on 2 other RTS, I ended up spending an insane amount of time on them and eventually forgot about StarCraft.


---
War Wind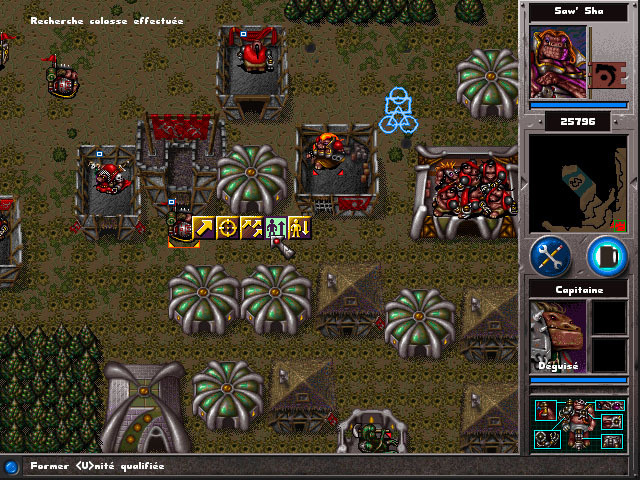 The first game was War Wind, released in 1996. It featured 4 distinct races with very different gameplays and feelings to them. The art style of the game was also very similar to StarCraft making it the perfect substitute.
The things that I liked most about the game were that the races were actually more asymmetric in their gameplay than pretty much any game at the time, and you could upgrade units to enhance their abilities.
All in all, that game was good, and I spent a lot of time playing it, but it has been forgotten in the trail of StarCraft (though it got a sequel that I have never played)


---
Z


While I liked War Wind a lot, I have to admit that my drug at the time was this game : Z

Z was a RTS with a fantastic concept that didn't involve resource collection. The map had zones that you could control by sending an infantry unit to its flag. Controlling a zone allowed you to use its facilities, such as factories that build units.
Building a unit takes some time, depending on the number of zones you control. But the most vicious feature to be in this game, which made it the most fun was that a unit construction was not cancelled or reset when a zone is captured. When a player is 3 seconds away from getting a very powerful tank unit, and he sees a simple infantry unit coming in to capture the flag, and then witnesses the tank coming out of the factory with his opponent's color, is one of the most fun things I have experienced as a gamer.

On top of these great game mechanics, the campaign was lengthy enough, and with tons of humor, like in the intro cinematic.
Another thing I remember about the game : when you were winning, the music accelerates, your units tell you to attack and finish it, and a woman voice starts telling you : "You are the best" and other nice things. But if you were losing the game, that same woman voice would start to insult you in a very withering manner. This was hilarious, but it actually contributed to a big adrenaline rush when finishing a game, so that every game left a big impression on you.


Z was a hell of a great game, but didn't leave that much of a legacy, and the financial problems suffered by The Bitmap Brothers didn't help I guess.
In the end, I missed out on StarCraft because of those 2 games, but had a ton of fun meanwhile. And I came back to Blizzard RTS when they released Warcraft 3 a few years later.