Welcome to my TI3 blog where I will show you photos of my perspective as I experience the event. TI3 has come to an end, and I have returned to the land of Mounties and Hockey (aka Canada). The finals were so amazing, so my final blog will focus mainly on my perspective during those amazing moments. I hope you enjoy. Here's a link to my last blog post if you're interested. Enjoy



Final Day - ALLIANCE



I woke up in anticipation the day of the finals, anticipation that I might see the best Finals in a Dota 2 event in my life. And that came true, but it all started with the semi-finals between Orange and Na`Vi, which was also a great series overall.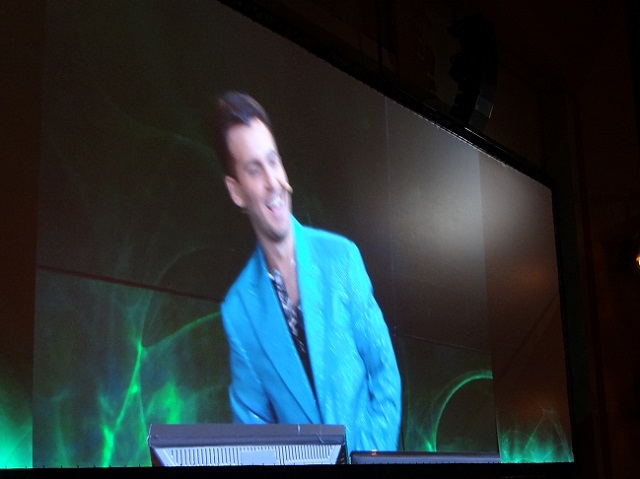 Bruno's style never ceases to amaze me... I think



Bruno showed up with more style than usual, but no one showed up with as much style as Na`Vi. Here's a short video I took after their impressive win against Orange putting them into the Finals.






Na`Vi wins but crowd still cheers for Mushi. He made quite an impression



Now with that out of the way the finals of The International 2013 between Alliance and Na`Vi were underway shortly after. The hype was rising pretty fast.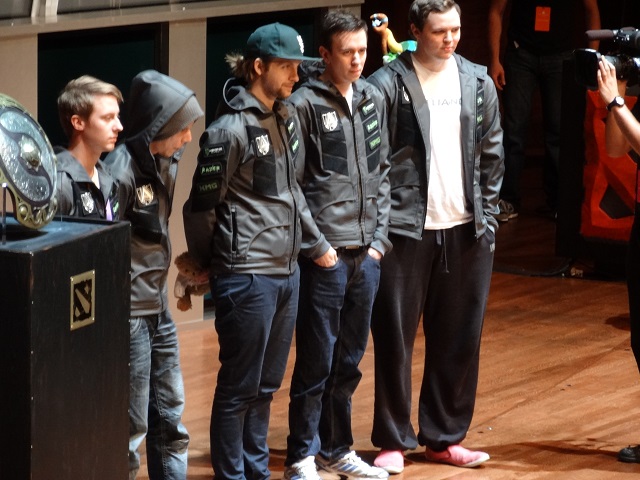 Alliance before the finals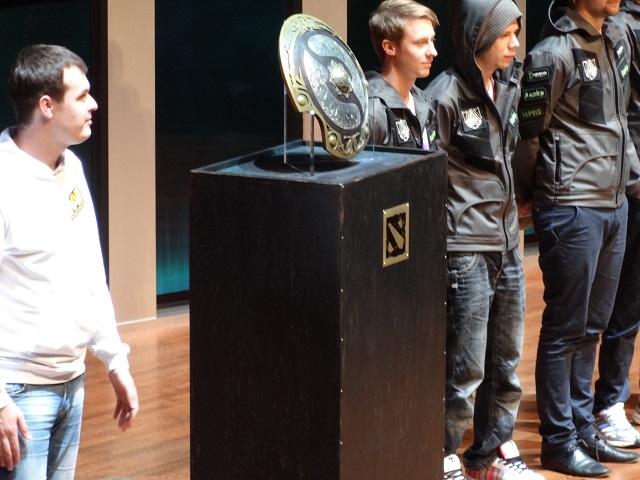 The Trophy!!!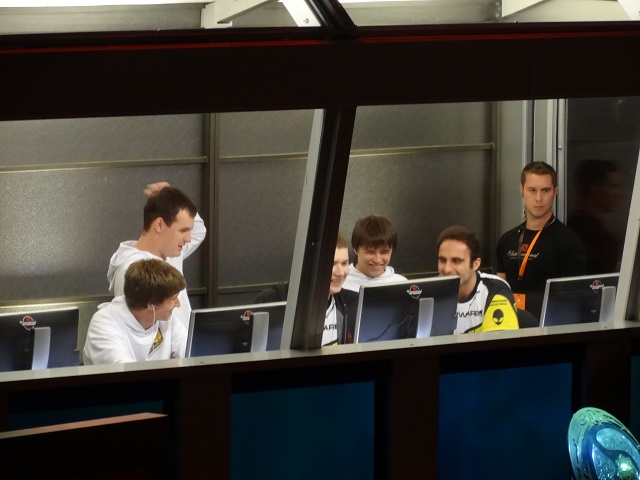 Na`Vi joking around during their draft. Dendi was quite comical but I didn't catch it on camera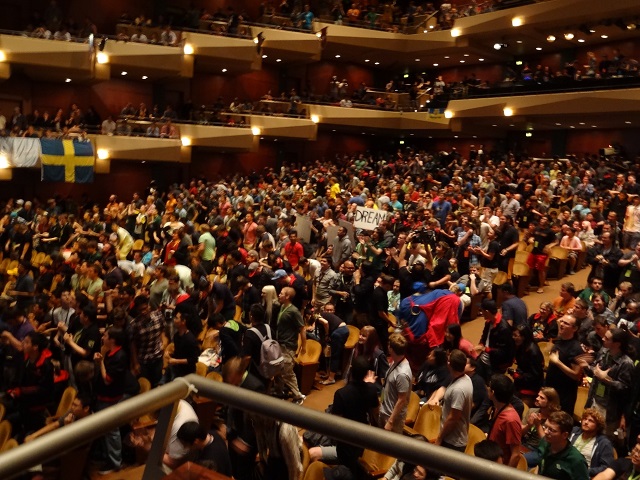 Crowd going crazy in game 3 over Ogre Magi pick, meanwhile two guys in Ogre Magi cosplay run up and down the walkway, lol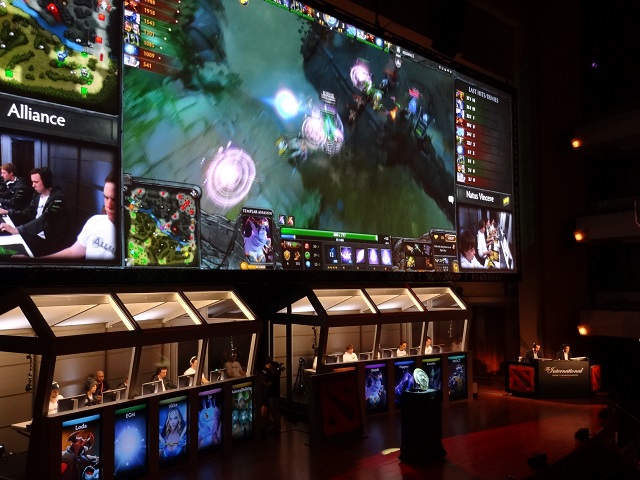 Dendi Vs S4



The final game was one of the most intense and nail biting games of Dota 2 I have seen ever. Na`Vi had a fairly good start, with Dendi going completely crazy with his signature Templar Assassin. It all changed however with Dendi getting bashed by rosh and s4 stealing the Aegis.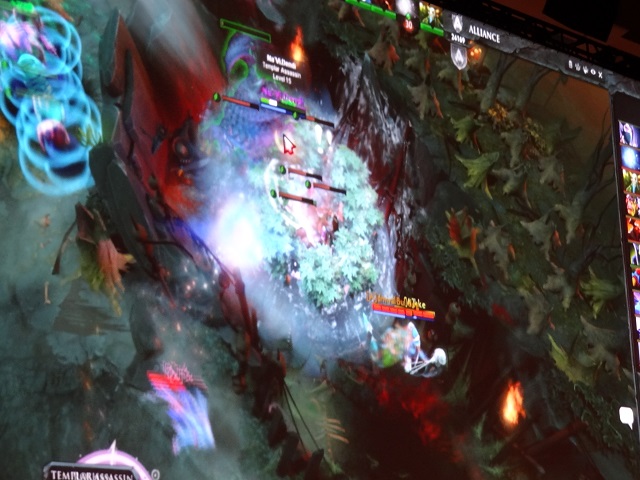 Dendi after the first bash, about to die to the second



After this moment the game became extremely close, and with a couple of really bad decisions from Na`Vi Alliance were able to split push and essentially take Na`Vi's base without them even being there. And when they tried to TP back s4 landed a massive Dream Coil stopping two TP's, resulting in a GG.






THE WINNING MOMENT. It was pretty intense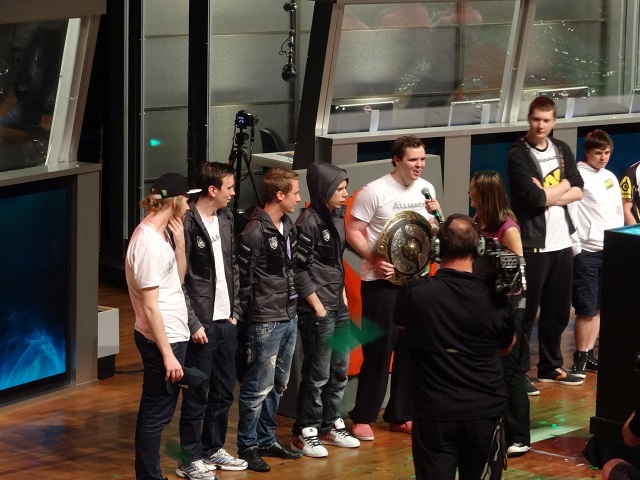 ALLIANCE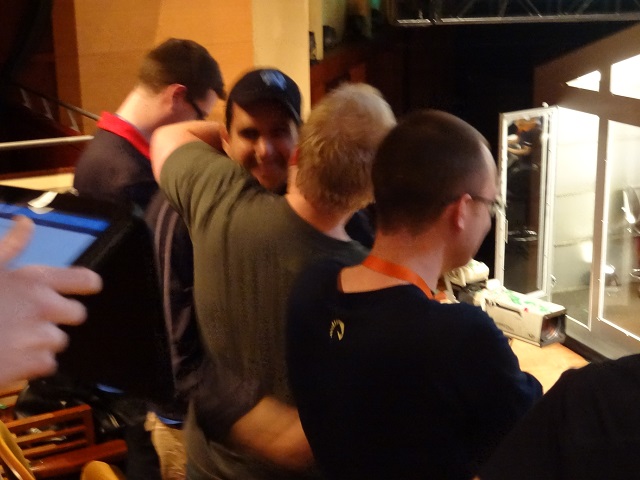 Pro Player Bulba from Teamliquid hugging Bumblebee after the win. He was pretty pumped



And there you have it folks. The end of TI3, and probably the best TI3 to date as well. I really hope you enjoyed these blogs, I had a ton of fun attending the event and making these.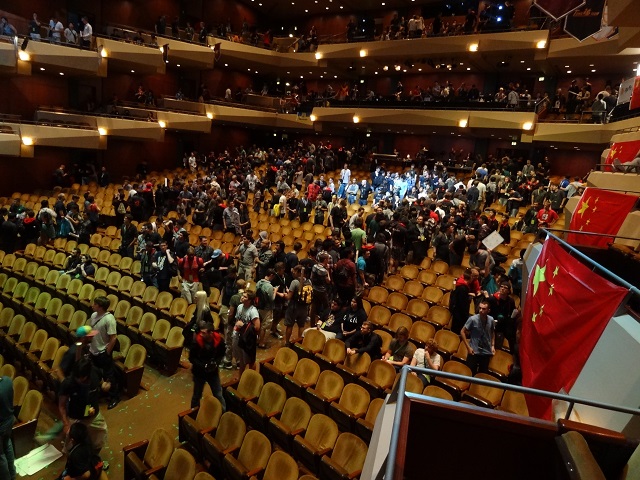 People clearing out after the intense award ceremony



Cheers!