Oh my god I am so irritated with this matchup. Why can I not win this T.T
It makes me really wish there is a seperate ELO for each of your matchups because my PvZ just isn't on par with my other 2. If anyone can help me with this matchup in any way (Zerg partner or Protoss that can give PvZ advice)I would be super grateful. I realize other people are also having problems with this matchup but this is ridiculous. I can without a doubt say I'm having a harder time PvZ in sc2 then TvP in SC1. At least when I was losing TvP, my other matchups sucked almost as bad.

So record is 51-42 platinum #11.
3-26 in PvZ with a win over charliemurphy (lol) and a hatch first zerg that died to 2gate on vertical positions metalopolis.
8-2 in placing matches

So that is 40- 14 in my other two matchups + 4 games as Terran.

Any streams or replays you can help would be greatly appreciated. I watched orb's stream a few times. Also, I watched Xlord and Nazgul's replays from that one tournament but that's all.
So I guess since I've been whining a ton I should make this blog worth reading. Here's an image report of my game vs Charliemurphy because I can.

40 images in the spoiler
+ Show Spoiler +

Game starts. No gl for you zerg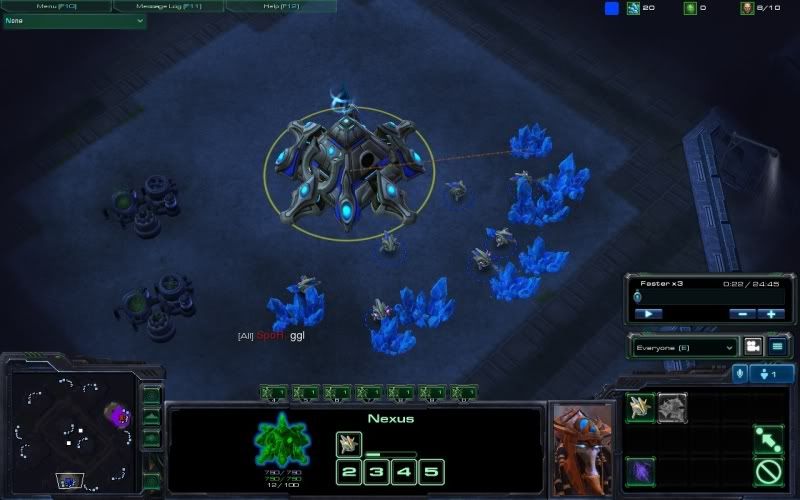 Zerg gets a spawning pool. I feel at a loss already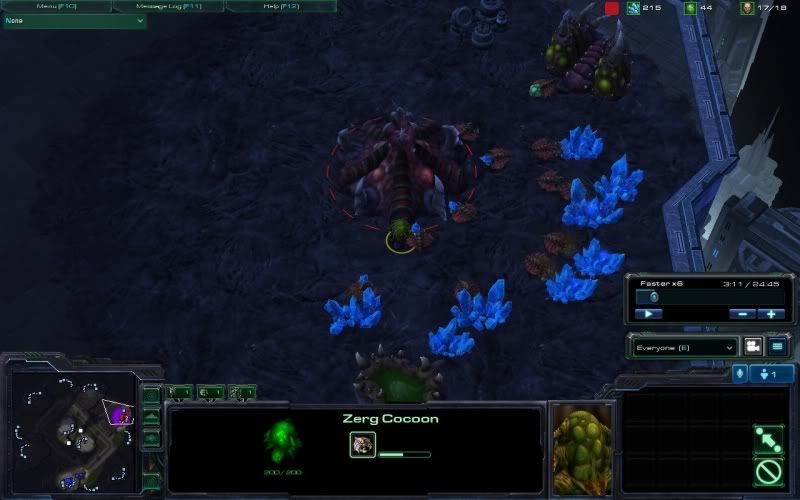 Fancy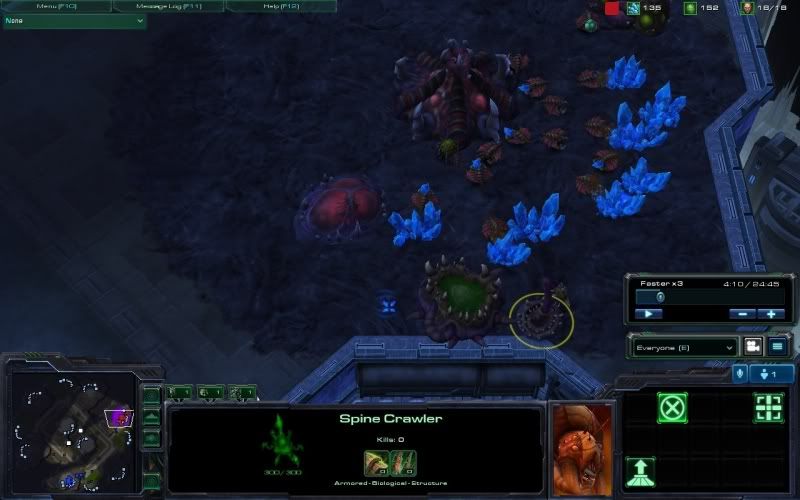 Fearsome sized zerg army. Able to crush any kind of 1 base play from protoss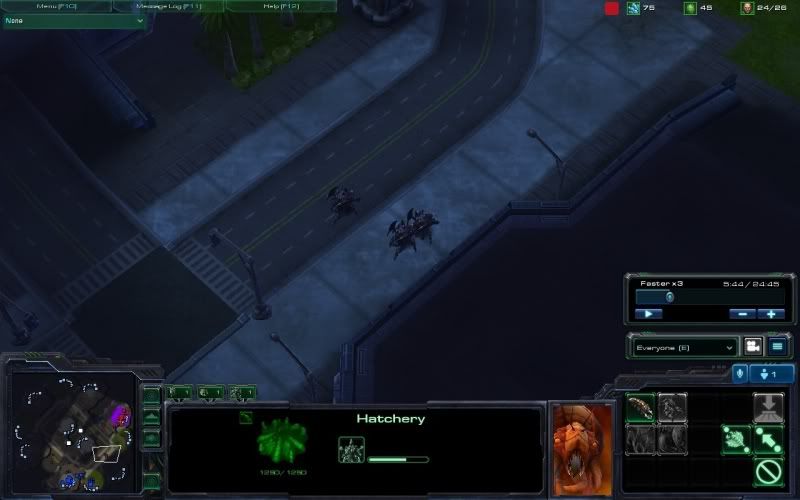 Good try charlie. 3 roaches are almost as strong as 3 cannons but not quite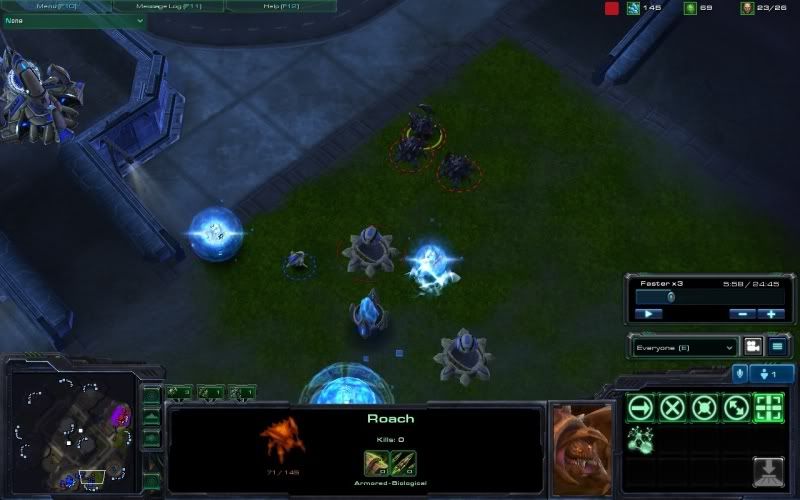 I have expansion yet he doesn't. Should be easy game no?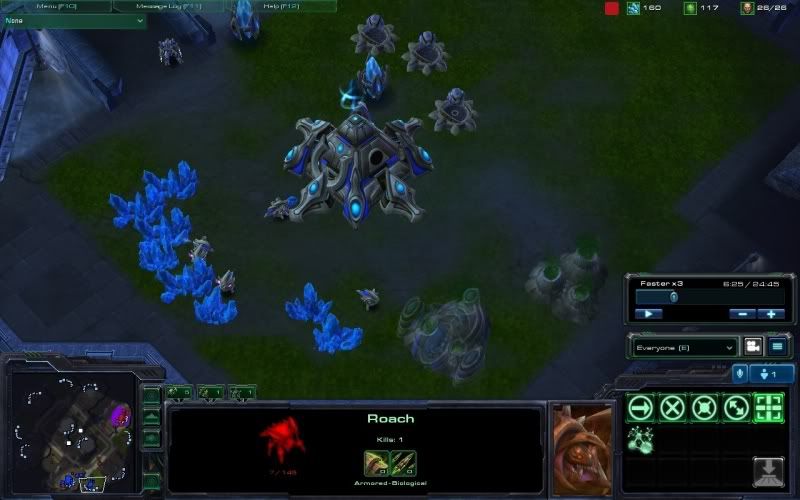 Spire. That's all that needs to be said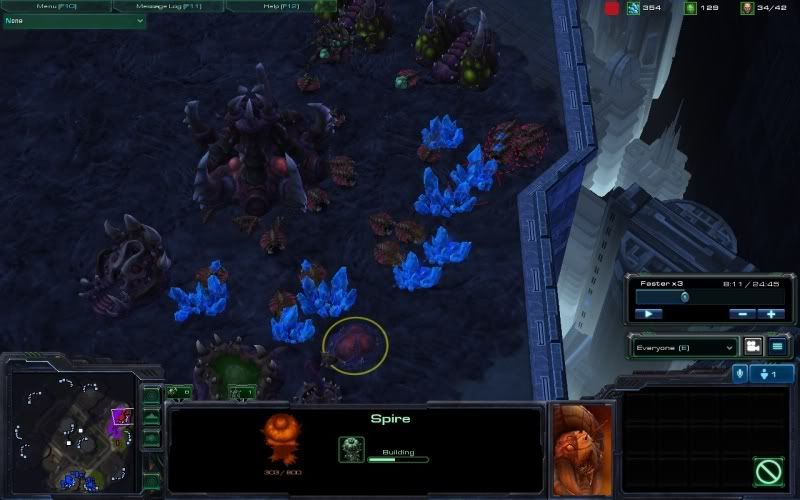 Sentries because everything else dies.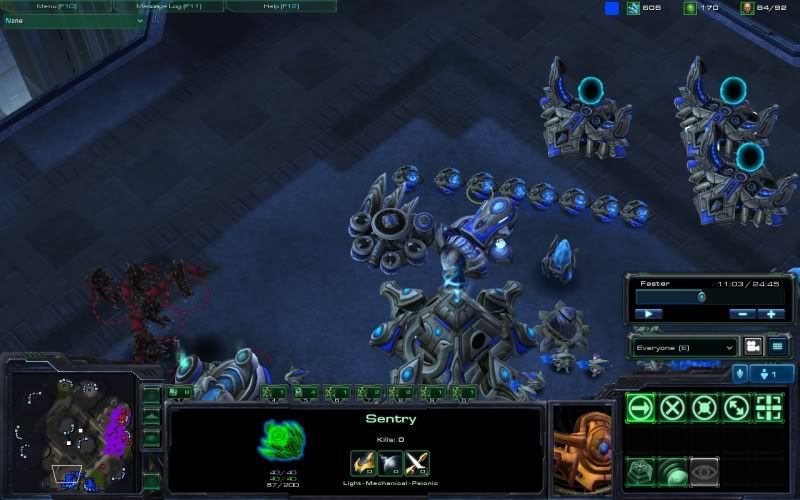 Moveout time. +50 supply on zerg. Easy win right?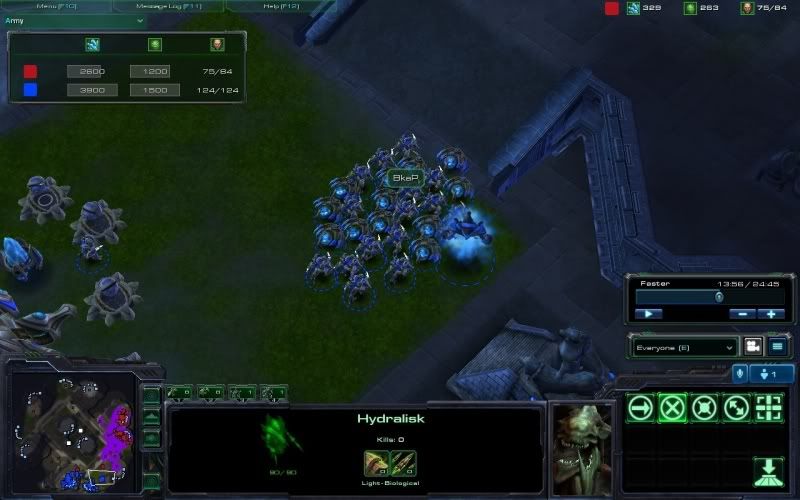 I thought force fields were a good idea at the time.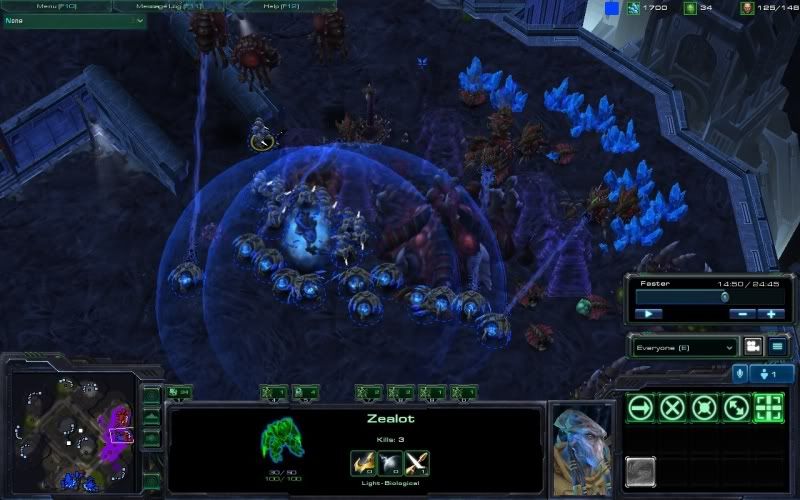 Double supply on the zerg. Should be GG?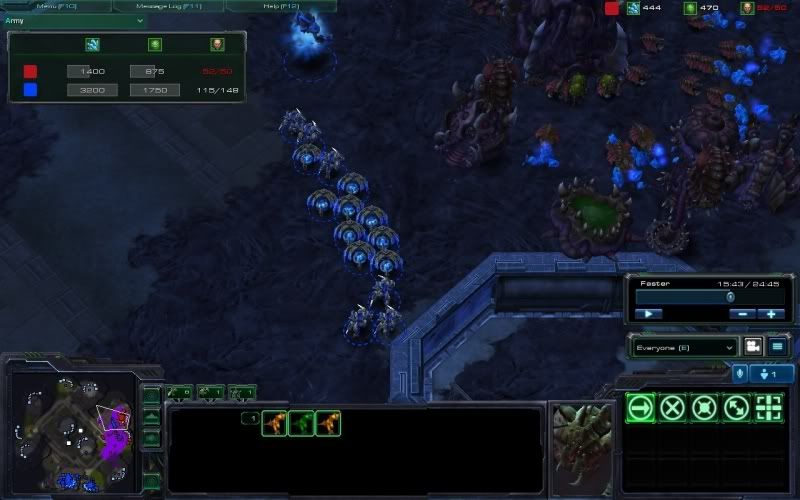 No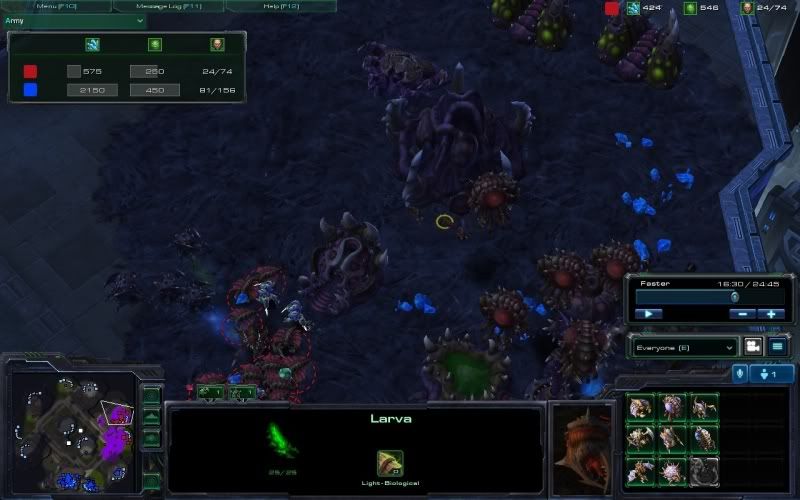 115 vs 28. What the fuck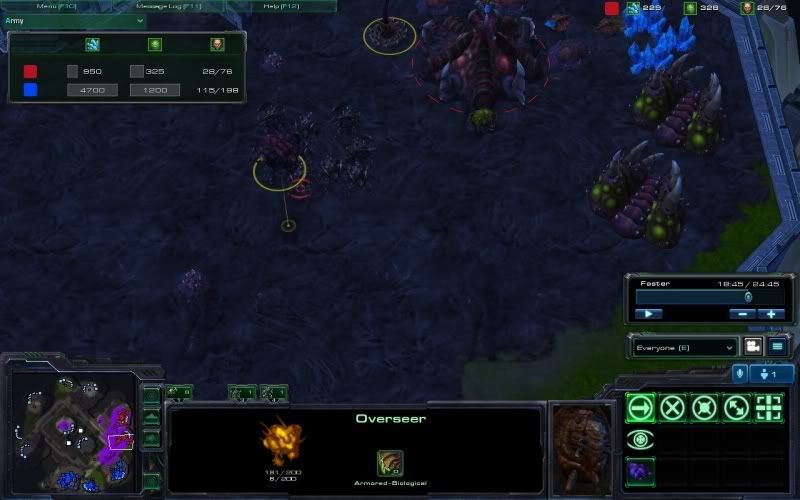 WTF storm?
Roaches highlighted for entire battle
1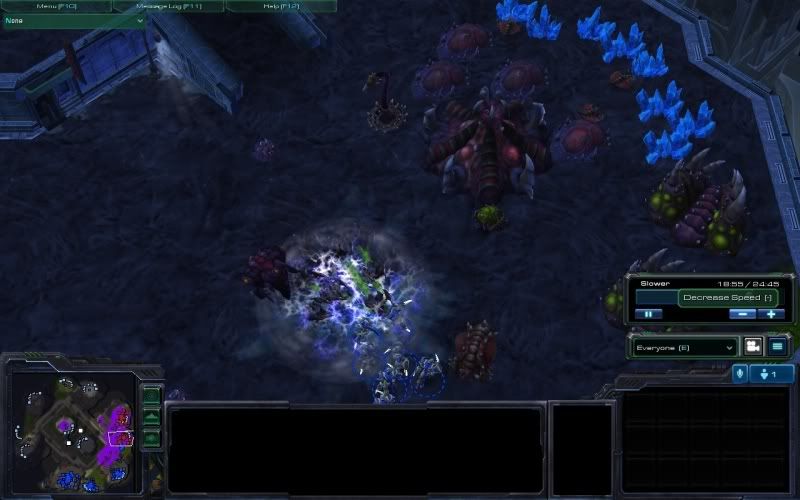 2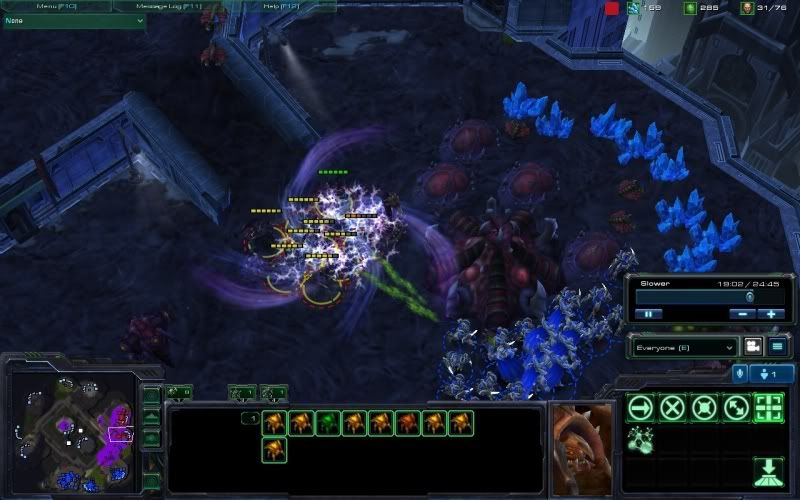 3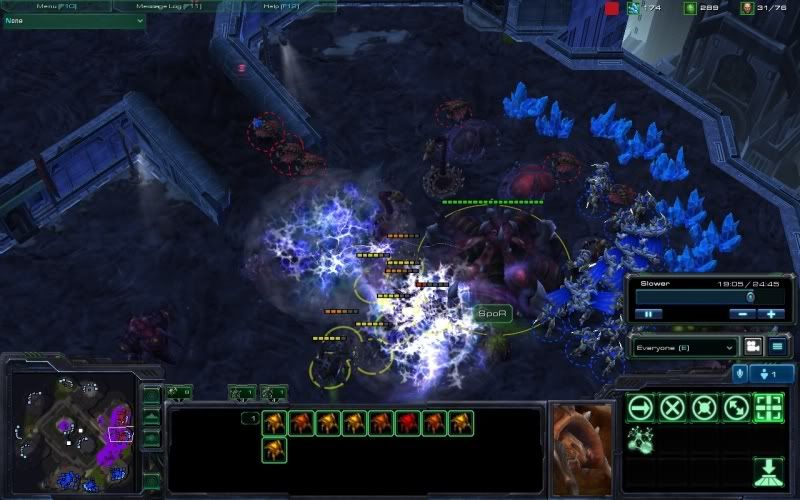 4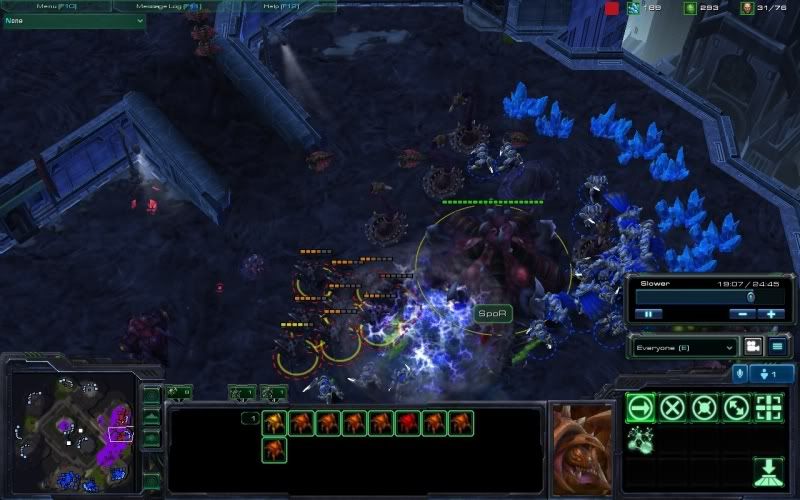 5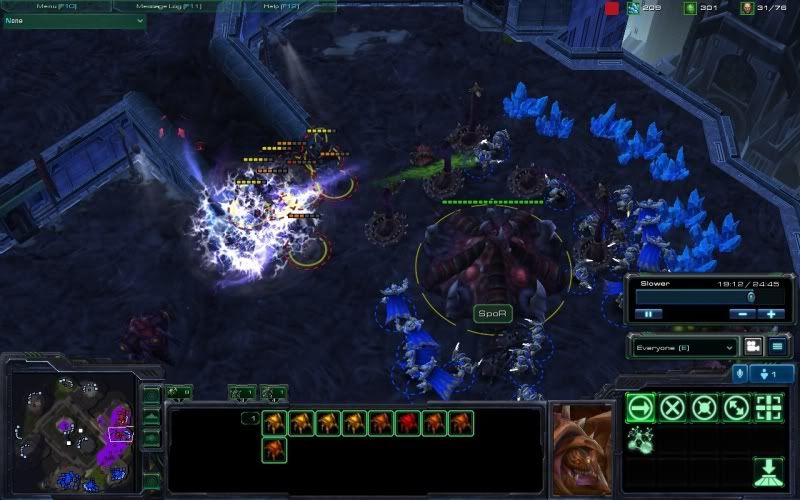 6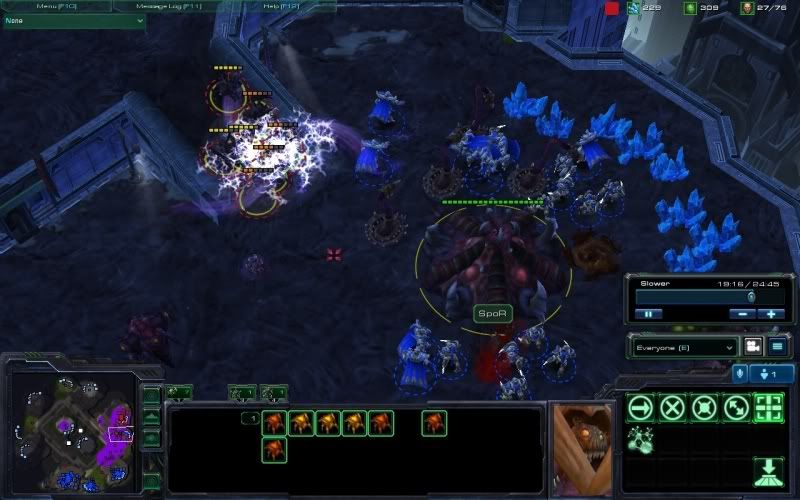 7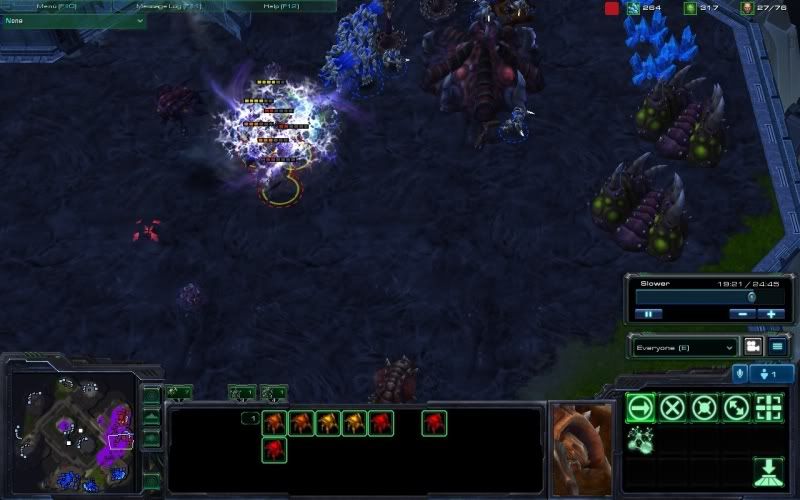 8
9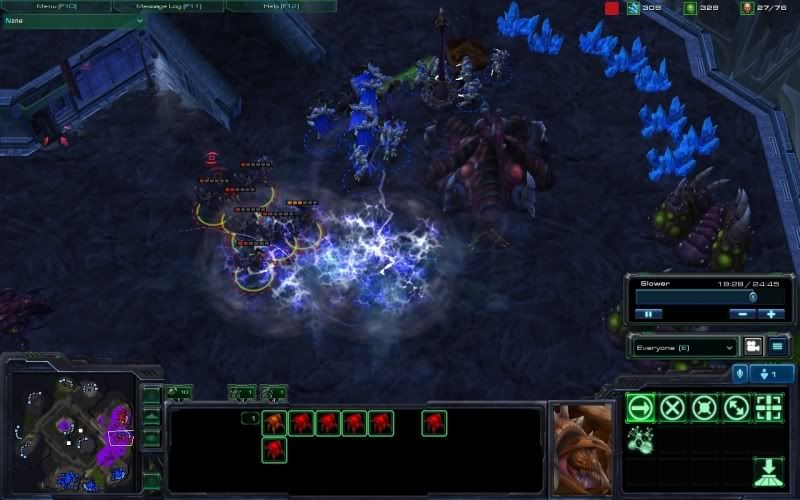 10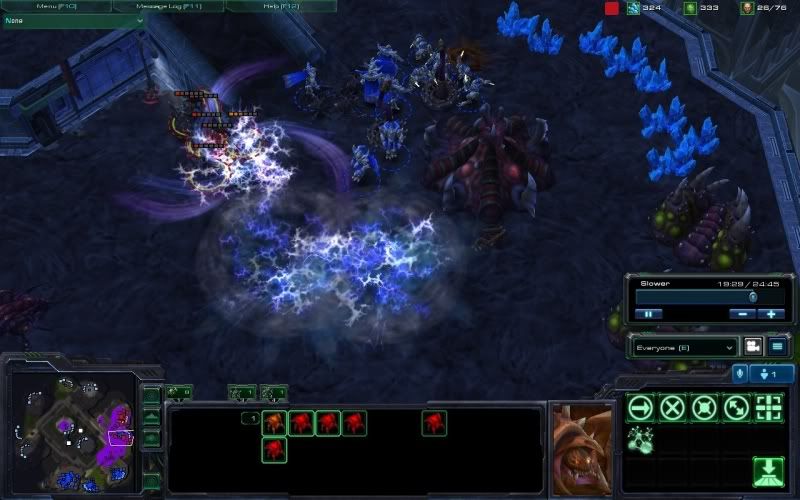 Fuck that. Same roaches just burrowed for a few seconds to heal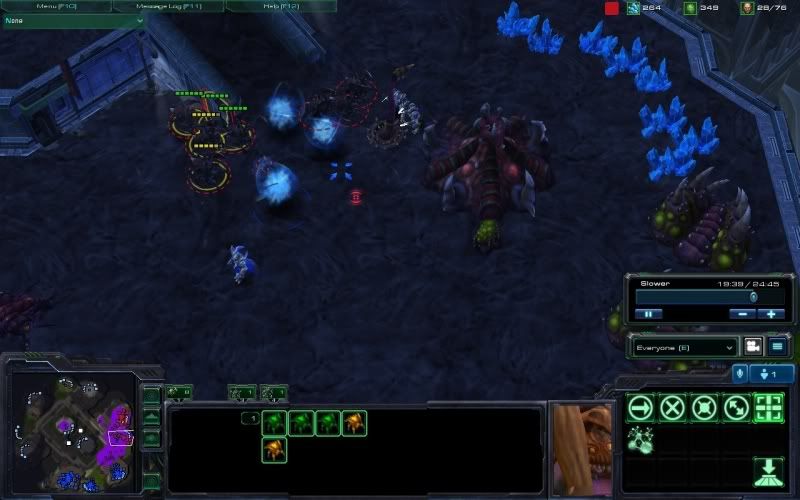 A little while later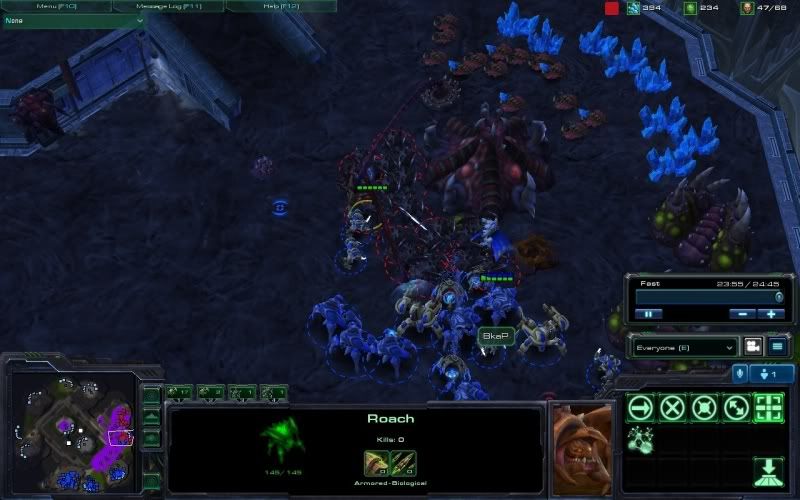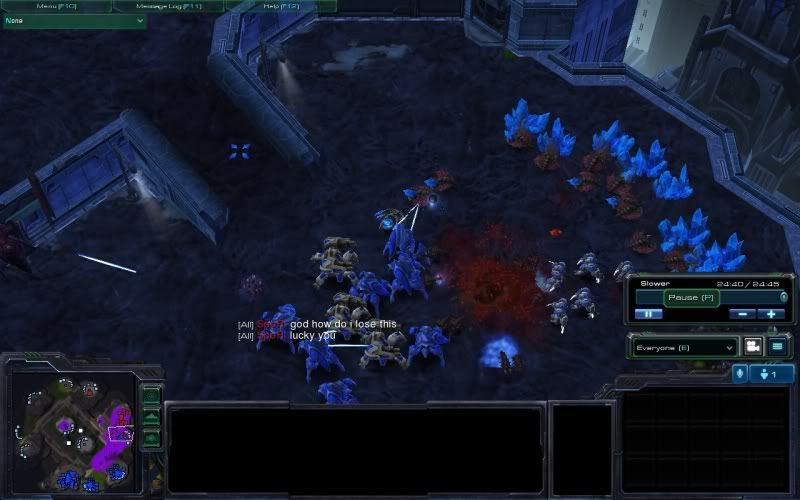 How did you lose this? You had half my supply for half the game. How did you stay in as long as you did? Roaches

Yes lucky me. Thank you for my 3rd PvZ win bolstering my win rate to around 10%.



That's all folks