TSL3 on Liquipedia

Naniwa is perhaps the scariest Protoss in Europe right now. His tournament history is outstanding, his achievements list is littered with 'firsts' and he just won the most recent MLG. But things haven't always been smooth sailing for Naniwa, and as a result he is misunderstood by a lot of people. Despite all the haters that seem to pop up, he is now one of the finalists for the TSL and one step away from silencing his critics for good.

Nani has always been a predominant figure in the SC2 scene. During the beta, Nani became the first player to win three Zotac cups back to back - including wins over Dimaga and Jinro. The key to his success in these three cups was his use of the 4gate. He refined the build and turned it into one of the most lethal weapons in the Protoss arsenal. It is very reasonable to say that Naniwa is one of the true masters of the 4gate. But his pioneering use of the 4gate also made fans characterise him as a one dimensional and cheesy, an image which still remains today.

After the beta, Nani set about refining his gameplay and developing more macro oriented builds. Together with Mana, he developed the 3gate/robo opening which lead the way in PvT innovation during the first months of release. He also moved to Germany to live with Cloud and participate in the German EPS. Throughout this time his tournament results were few and far between, but he was still able to perform well in the EPS - holding the 3rd place position at the end of October.

Nani was notorious for his bad manners throughout the Starcraft II beta, a trait he links back to troubles when he was growing up. Eventually these bad manners earned him a number of penalty points in the EPS which put him in danger of being disqualified. He then missed one of his matches which put him over the penalty point threshold and was disqualified from the ESL. The community went spastic about the decision; most comments being highly critical of Nani. Soon after he left MYM and it looked like Nani had hit rock bottom.

Some people would just give up at this point - the community despised him for his actions in the ESL and they had him labeled as a cheesy 4 gate Protoss - but not Nani. He resolved to improve his play and his image and his disqualification became a turning point in his career.

First off, he became a practice machine. Do you recall boyardee? He was the first person to reach 3000 points on the NA server. Yes, that person was Nani. Do you recall MeatyOwlLegs? He was the first person to reach 4000 points world wide. Yup, once again that was Nani. Ironically, many players commented on how talented boyardee/MeatyOwlLegs were - comments which were sparingly used when discussing Nani. It really goes to show just how fixated the community can become and the power of image.

The practice gave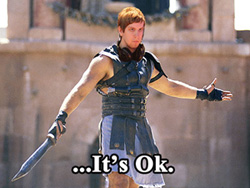 Nani's career a second wind and he began picking up more and more tournament wins. His playstyle completely changed. His builds were innovative, his macro was perfect, but most notably he could read his opponents like a book - striking where they were weak and making them look really bad in the process. And yes, occasionally he threw in the odd 4gate (which he executed better than anyone). Further, he resolved to correct his manner issues and has kept his word. From such a dark past has arisen a mighty competitor. Like a pheonix from the ashes, Nani had come storming back into the scene and was consistently ranked in the top three of the international TLPD.

Nani quickly made an impression in the first TSL qualifier where he reached the semifinals - losing to the eventual winner Kas. Displeased with this result, Nani backed up his semifinal appearance by winning the second TSL qualifier. In the final he defeated Goody 3-0 after cruising through a relatively easy bracket.

His run also demonstrated just how far Naniwa had come since his 4gating days. His games were played with exceptional care and anytime he was able to gain an advantage he held onto it for the course of the game. There were no weaknesses in his game - he could 4gate at will, he could play a straight up macro game - he was flexible and that made him dangerous.

In the months leading up to the TSL he placed well in a few more LANs in Europe before heading over to the USA to win MLG Dallas. By now Nani was at the top of his game and he demonstrated this at MLG by winning the open tournament without dropping a game. In fact, he only lost 2 sets in the entire tournament - which was to KiwiKaki in the finals. Since MLG he has been incredibly busy, playing in just about every tournament imaginable (and winning more often than not).

Until just a few days ago, Nani was on a 35-0 Best of X series streak. That kind of dominance is absurd.

Naniwa's style can be best summed up by calling it "abusive". Abusive in the sense that he will abuse every last one of his opponents weaknesses and exploit them to his advantage. The moment his opponent makes a mistake, Nani pounces and dismantles him. For instance, Nani figured out in the semifinals that Hasuobs could not stop his 4gate - so he simply did that four times and won. He honed in on Hasu's vulnerability and came away with the result.

Because Nani is so fluent in all parts of the game, he is able to adapt his game to his opponent and that makes him an incredibly scary player to face. It is this ability to read his opponent that has lead to Nani's absurd Best of X series streak since he is able to figure out his opponents weaknesses as the series progresses.

Despite being the perennial villain of SC2, Naniwa remains as one of the two finalists of the TSL. His image is still tarnished from his past, but it is clear to anyone who is observant that the Naniwa of today is nothing like the Naniwa of last year. He is the current "man to beat" on the European scene and boasts 92% winrate against Terran in his last 25 PvT's. Love him or hate him, Nani deserves to be here and perhaps a TSL win is exactly what he needs to illustrate to the world that he is the real deal.


NaNiwa Chats
Q: You have been enjoying a lot of success in the past months, has anything changed in the way you view the game or your approach to it?
No not really, the only part thats changed is that I don't really get as satisfied when I win things anymore, I just want to win more and more.
Q: Does it make you happy to face other Warcraft players in big tournaments?
Doesn't really matter to me to be honest. The stronger the opponent the more fun it is, always!
Q: Recently you beat Thorzain the PlayDH tournament, does this change how you will prepare in any way?
Nope, I think he as well as I were hiding builds for the real deal and did not really play our most serious styles.
Q: Sweden has been doing very well in international events lately, does that come as a surprise? Are you proud of the all-Swedish finals?
I am obviously proud of an all-Swedish final, it is a bit surprising because the support from the community in sweden is so bad for swedish players compared to a lot of other nations like Germany. Player quality wise its not surprising in the least.
Q: You have plans to go to Korea, are you confident you can do well in Code A/S?
If I was not confident I would not go there, but I don't think I can truly say until I have tried playing the Korean players. Right now I think I can do well, but will see when I arrive.
Q: Do you have anything special planned against Thorzain? He is not as easy to study as someone with more public games.
I think the fact that I have a lot of games out only will show him one thing: that I'm unpredictable. I play a lot of different styles. Never the same for a long period of time. Obviously I have a lot of strategies prepared against Thorzain, this match I actually have time to prepare unlike the other TSL matches.
Q: You have a very busy schedule between LAN competitions and online tournaments, is it ever overwhelming preparing for all of them?
Well its quite busy but most of the leagues have been very flexible which I appriciate. But for example Rakaka Road to Korea was extremly unflexible and had me play in the worst conditions possible with no regard to my situation (obviously don't want to take anything away from Sase since he is a great player and I have nothing but respect for him).
Q: Since your MLG win, do you feel any increased burden to win or is it the same as before? Do you think opponents are more likely to play or prepare harder against you now?
I think my opponents prepared before against me as well, if they didn't I think they are quite foolish. But my burden to win has become a lot bigger, people expect me to win every game at every tournament, but I think I have adapted well to the pressure and it will only go uphill from here.
Q: Give us some idea as to who you are outside of the game. What do you like to do when you aren't practicing?
well lately I haven't had the time to do anything, but mostly I eat with friends, watch movies and TV series. I recently invested in a one year gym membership so I will do that for as much as I can, as I stopped when I bought sc2 and became in terrible physical shape.
To get to know you further, we're going to try a series of questions that have short answers. This is our lightning round.
Q: What do you eat for breakfast on a normal day?
Bacon and eggs.
Q: What is your drink of choice, while practicing or out on the town?
Milk.
Q: Have you ever been to New York? Are you excited to see anything in it?
Nope, well a bit but I don't really care much for sightseeing.
Q: What is your favorite movie?
American Psycho.
Q: Dogs or cats?
Cats.
Q: Do you have anything to say to your fans and supporters before the finals?
I hope my fans will continue cheering for me as I will give my best in this final and at MLG and possibly later on GSL! Also big shoutout to my team Dignitas which have been helping me overcome the stress and pressure. Shoutouts to
http://www.sixpoolgaming.com
check them out.
---
This TSL is sponsored by PokerStrategy.com, the world's largest poker school and community. With hundreds of Poker VODs and an assortment of learning material in 18 different languages, PokerStrategy.com offers the chance for aspiring Poker players to learn from a beginner to a professional level. Sign up using TL's referral link.

By signing up, you can also enter the TSL3 Raffle, where you can win a 5-night trip to South Korea for 2 people to watch StarCraft live in person and tour the oGs-Liquid house.

Discuss with other fans in the TSL3 Forum.