by Wax

On the face of it, Week #166's results were rather mundane:

Dark took top honors in Korea,

MaxPax triumphed in Europe, while

ByuN was the champion in America. However, the process of getting there was anything but normal.

In Korea,

Jieshi pulled off a pair of huge upsets by eliminating both herO and Classic—the players who had been the finalists in the last three cups. However, Jieshi couldn't capitalize any further as he was knocked out by GuMiho in the semis, and the Towel Terran was in turn defeated by Dark in the finals.

In Europe,

Reynor was the player at the center of the storm, making it all the way to the finals by playing Random. While Reynor's off-race prowess with Protoss is well-known, his previous random runs had been torpedoed by his comparatively weaker Terran play. However, in week #166 he got over the hump by beating SKillous in a key TvP match (he cheesed him down with proxy Marauder-Mine) during the RO8, after which he defeated HeroMarine with a Z-P combo in the RO4. Unfortunately for Reynor, drawing T-P-P against MaxPax doomed him in the finals as he lost in a 0-3 sweep.

The Americas server cup saw things settle down with largely predictable results across the board. The main upset of note was Wayne (previously known as Rattata and Vanya) taking a 2-0 over GuMiho in the RO8, but the newly renamed Zerg was summarily taken out by ByuN in the semis. ByuN and Cure ended up clashing in the grand finals, and fittingly for a clash between two cup powerhouses, ByuN only won after a narrow 3-2 series.

Finally, Week #166 also marked the end of

herO's ESL Open hot streak, where he failed to win a single cup after five cups in the last three weeks.


---
Korean Cup (partial bracket shown)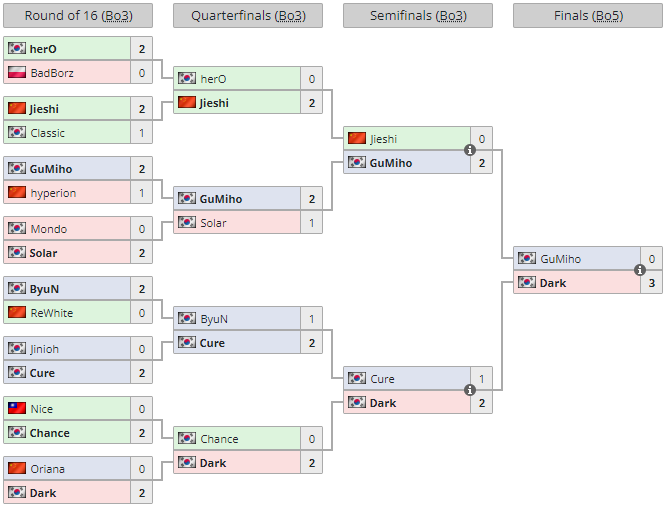 *****
European Cup (partial bracket shown)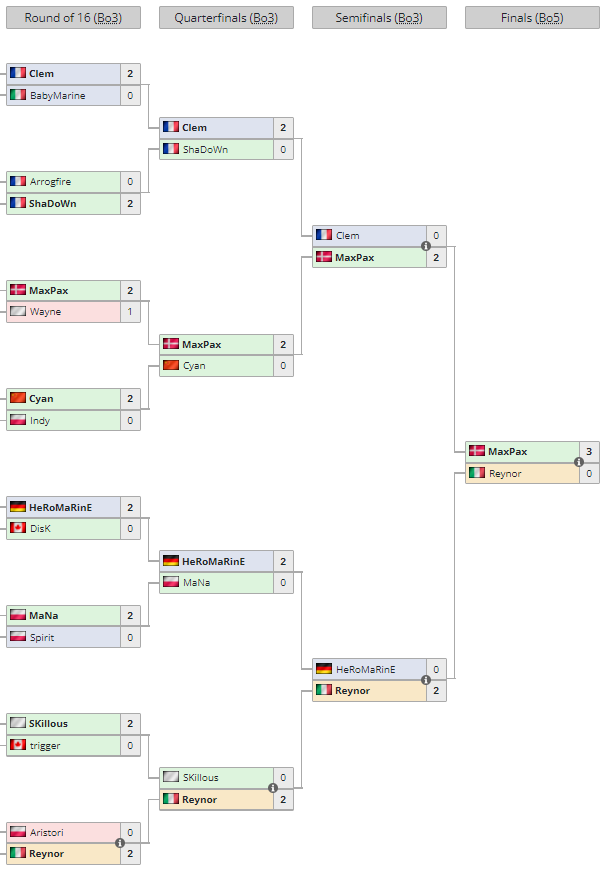 *****
American Cup (partial bracket shown)