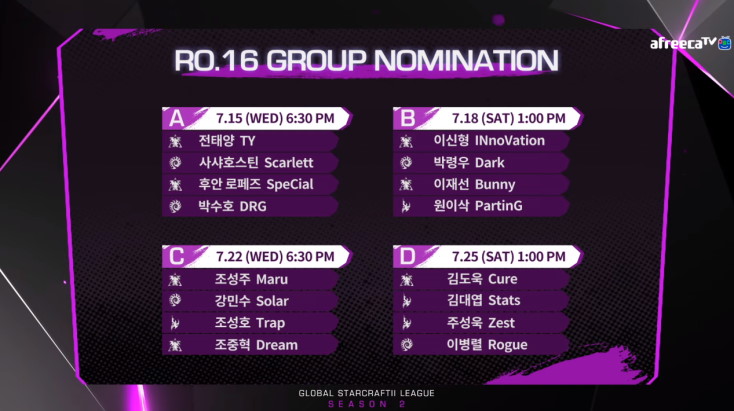 2020 Global StarCraft II League: Code S Season 2


The Code S round of 24 concluded with

Bunny and

Trap claiming the final two tickets to the second group stage, eliminating Patience and RagnaroK in the process.





The group selection ceremony/draft was held soon after, finalizing the groups for the upcoming round of 16. GSL Code S will resume on Wednesday, Jul 15 9:30am GMT (GMT+00:00) with Group A of the RO16, featuring defending champion TY going up against Scarlett, SpeCial, and DRG.


Poll: Group of Death?
(Vote): Group A
(Vote): Group B
(Vote): Group C
(Vote): Group D
(Vote): There is no Group of Death