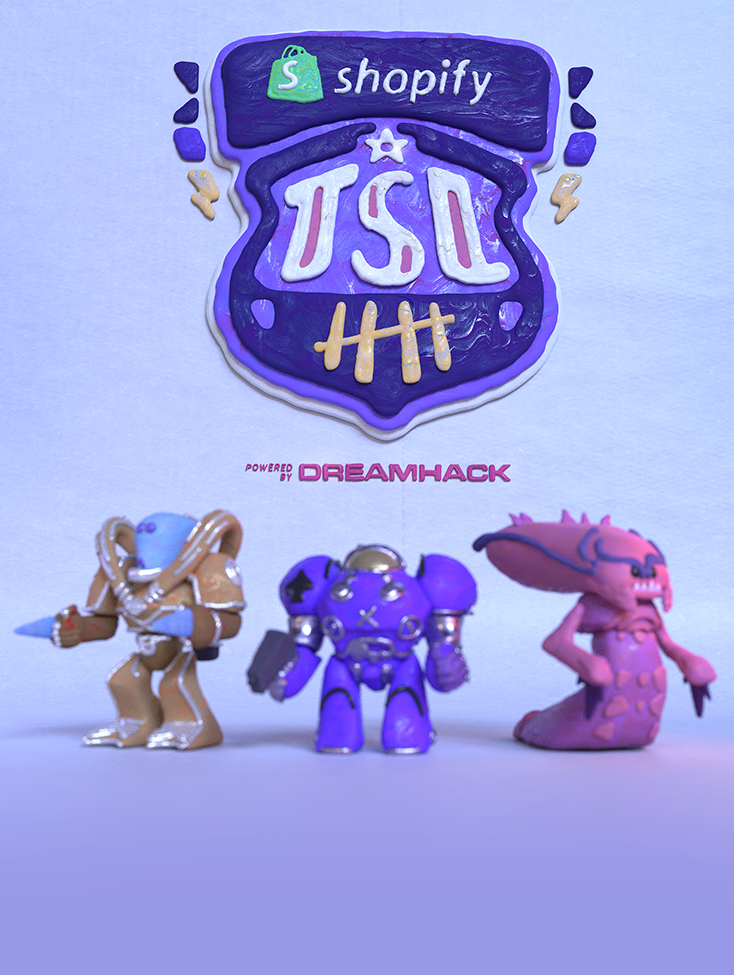 Shopify TSL 5: Community events
We here at TeamLiquid are gearing up for the start of the TSL main event this weekend, and we hope you are looking forward to it. As well as some great StarCraft, it wouldn't be the TSL without a way for you to get in on the action. Here is what's in store.
The Call-in, presented by Ting
During a regular stream, viewers have the chance to ask the streamers questions. However, getting a good question through can be hard when the chat is moving at 100 miles per hour. That's why we've partnered up with Ting to create a segment we call "The Call-in". During the week, viewers can drop questions for our casters and guests either by calling to a 1-855 number (US only) or drop a question through a form (International). We'll then select the best/funniest questions entered and play them back to the casters, on-air.
This is your shot at asking Rotti about Protoss, Wardi about his love for crisps, or ZombieGrub about voice acting. But feel free to ask questions related to other topics. During some weekends, we'll have guest casters with some inside knowledge of the pro scene, who will be able to ask high level questions.
If you're in the US, Ting is a great way for you to save a couple of bucks on your phone bill every month. During TSL 5 you can sign up for Ting and get $25 service credit. For more info, check out TSL.Ting.com.
Instructions
For US residents
— Simply call 1-855-GLHF-111 and leave your message.

For non-US residents
— Fill in the form at tl.gg/tsl-call-in
TLO's "True or False", presented by Secretlab
TLO is Team Liquid's StarCraft Yoda, so you better listen closely to what he says. For each of the four TSL weekends, he will make three predictions. It could be a series outcome, a pocket strategy, or the color of Wardii's tie. All you need to do is post "#true" if you think he is on the right track, or "#false" if you want to diverge from the guru. At the end of each weekend we will check the predictions and count up your score.
For example:
TLO Predicts:
Manifesto7 will advance to the finals.
Total game time for the series will be under 1 hour.
More than 50k people will watch his victory on Twitch.
Person A says:
#true
#true
#false
Person B says:
#false
#true
#true
Of course, Manifesto7 gets crushed (#false), the games take 20 minutes (#true), and 100k people watch the humiliation (#true). Person A gets one point, and Person B gets three points.
So what are the points used for? Well, every point earns you a virtual "ticket". At the end of the tournament, all these tickets will be entered into the a raffle. The lucky person drawn in this raffle will receieve this sweet Team Liquid branded Secretlab gaming chair.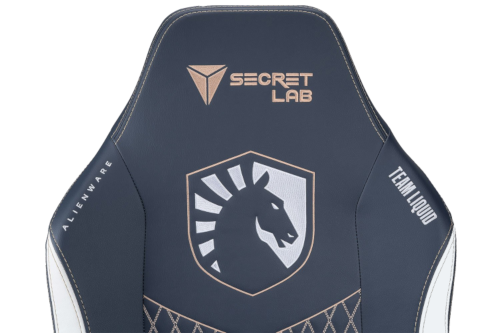 The first thread is already up. Make sure you read the thread, as you need to format your predictions correctly, and get your entry in before Saturday, May 16 12:00pm GMT (GMT+00:00) (the start of the first day).
TL's Stay at Home Shenaningans
Many of us have been staying at home over the past few months, and that includes Lip the Pencilguy. He hasn't been idle, however. He has been busy at work creating the style behind the TSL 5 logo, as well as the intro, ready to launch this weekend. You've had a sneak peak at the style in the TSL news posts, so now it is your turn. Using whatever it is you have in your home, we want to see your best StarCraft DIY. Turn your dog into an ultralisk, reenact legacy of the void in legos, or compose a ballad for Tassadar. The stage is yours.
Post your creations in this thread for all to enjoy. The TL art staff will narrow down the entries and the community will vote for a winner, who will receive a very delicious surprise.
The Bracket Contest
An old standby returns as Liquipedia is excited to bring you the TSL 5 bracket contest. Think you have what it takes to pick the winner of this TSL? Follow the instructions on this page. As the weeks go on, you can see the leaderboard here.
During the last TSL, there were more than 2000 entries, and WaZ came out the winner with 66 out of a possible 80 points. Now it's your turn. We'll make sure the winner is dressed sharply.
But wait, there's more
These are the community events we'll run for TSL 5. That doesn't mean we're done, though. Make sure you tune in to the broadcast for other special events!