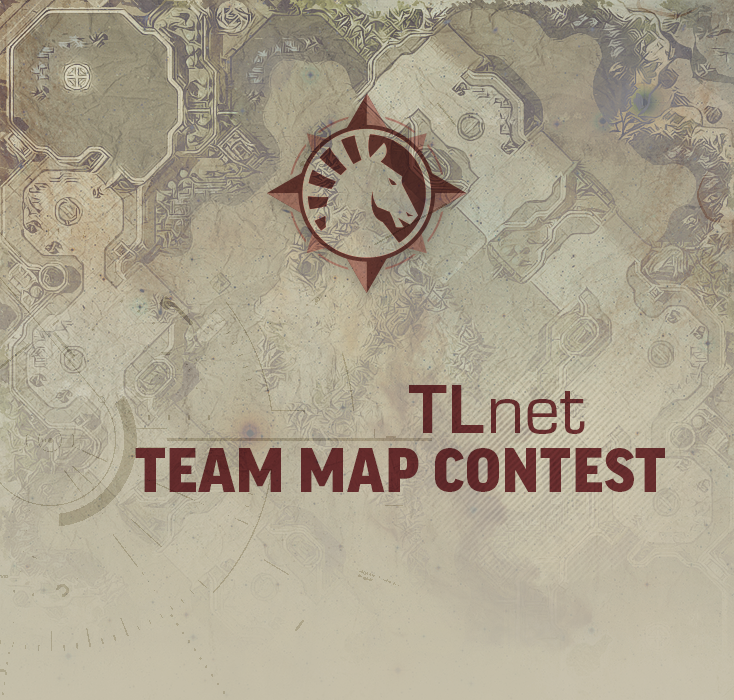 This announcement marks the end of three months of mapmaking. Three straight months! In that time we've knocked out two contests and an insane amount of maps. It's been challenging but, hopefully, also a lot of fun. Now that's enough stalling. Into prize distribution and final results!
The team map contest works a little bit different in terms of prize distribution. Each of the
top 15
maps have already earned their makers
$50
. However, we still need to decide on a
winner
for each category as they will
receive an additional $450
! Huge thank you to Blizzard for providing these prizes!
2v2 Winner
Heavy Artillery
By: themusic246
---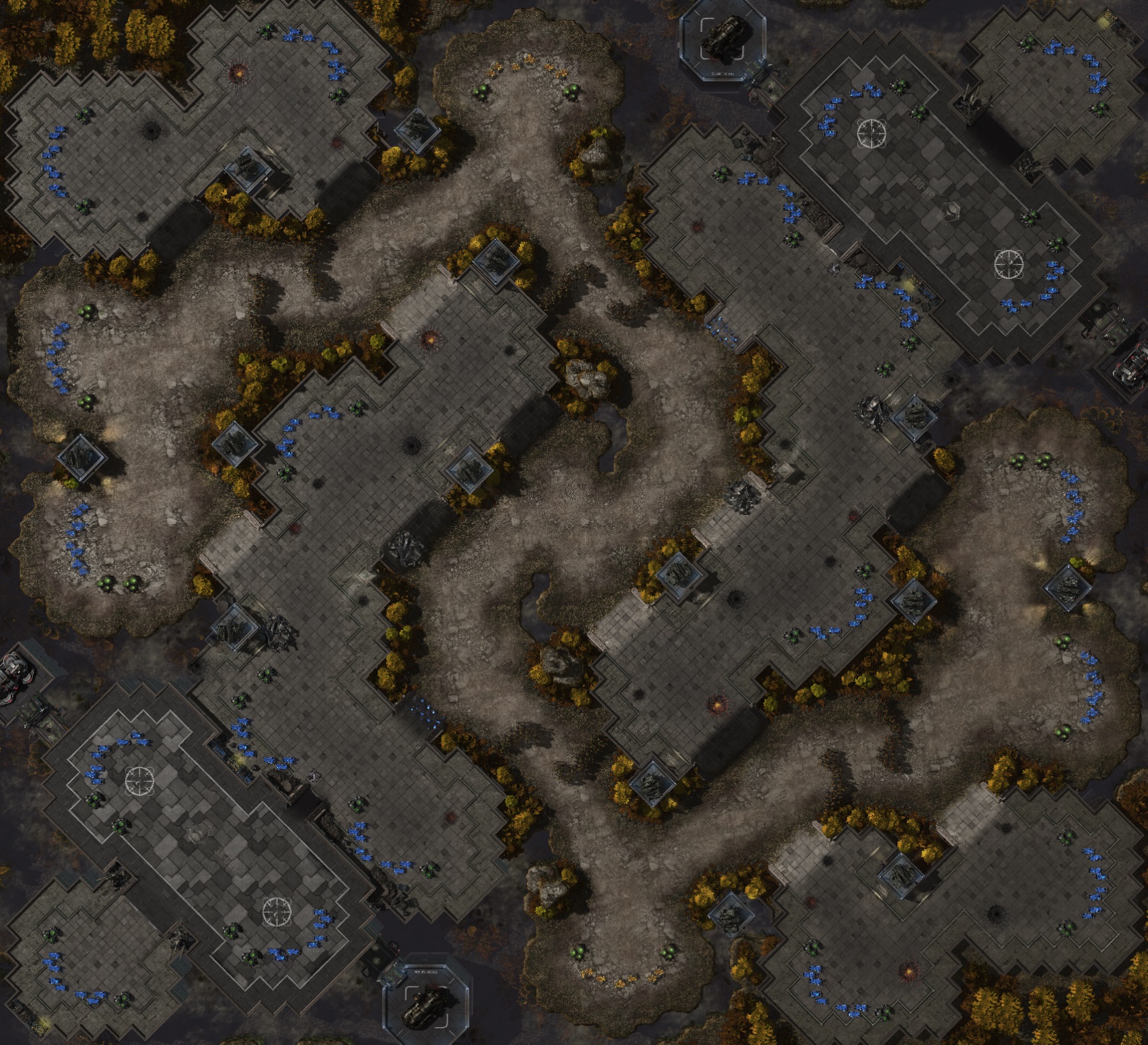 Time to bring out the big guns. A mineral wall blocks off the shortest path into the naturals and other rocks partially block attack routes.
Features: Mineral wall blocking ramp to naturals
+ Show Spoiler [Full results] +
1. Heavy Artillery
2. Arctic Dream
3. Nightscape
4. Polka
5 .Slyia
3v3 Winner
Augustine Fall
By: Marras
---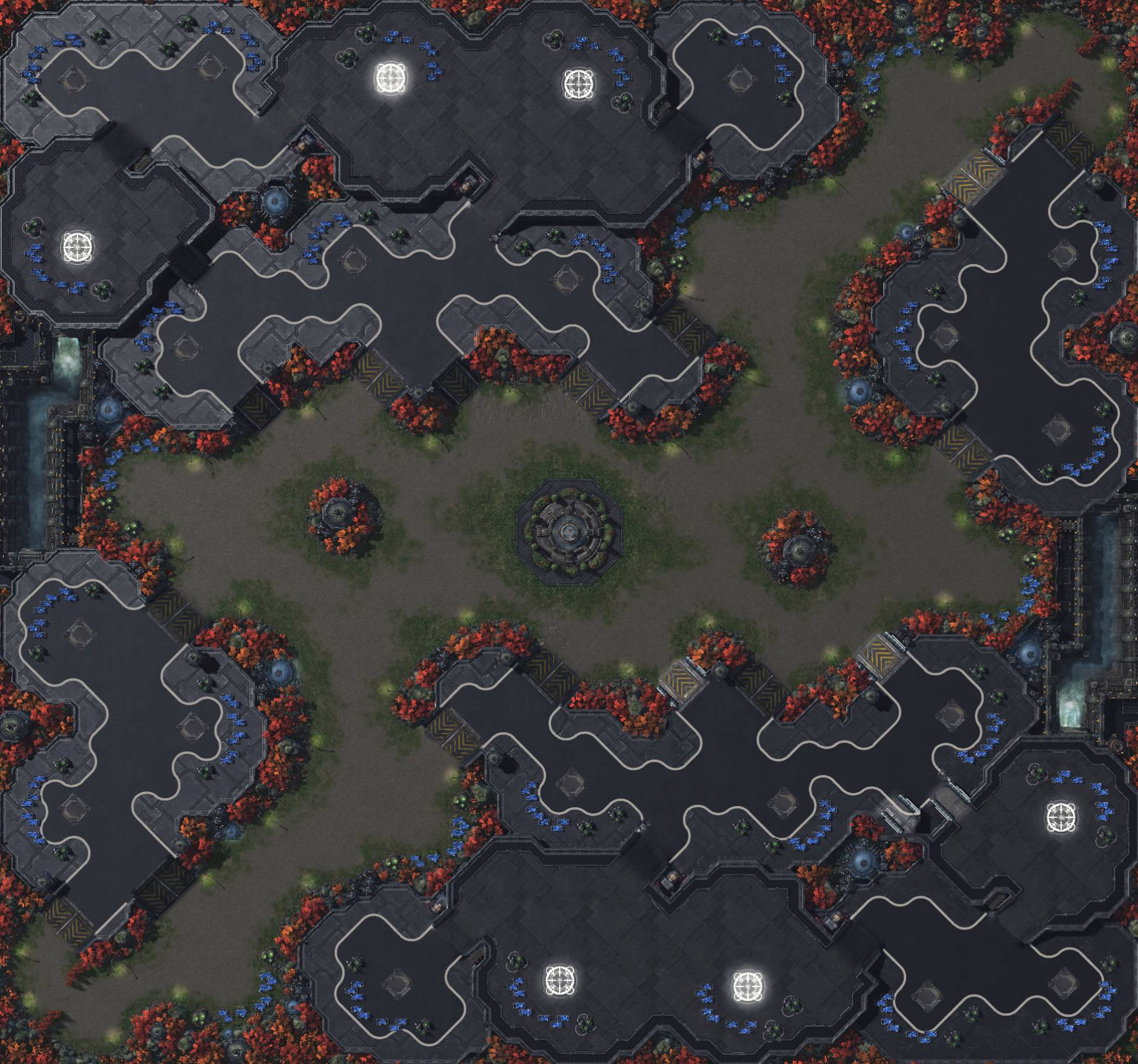 On Augustine Fall, one of the teammates spawns separate from the rest, but the main bases are connected through a pocket area between them. Every player has the option to take a pocket base or a forward one as their natural, though the forward ones are much more vulnerable.
Distinctive features: One main separate from the rest, connected through pocket area, all players have a pocket base option as well as forward one, the main area with two spawn locations has a 2x ramp whereas the one with only one spawn location has 1x ramp, 30 blue bases in total
+ Show Spoiler +
1. Augustine Fall
2. Sentinel
3. Flashback
4. Realities Simulation
5. Voided Fortresses
4v4 Winner
Concord
By: themusic246
---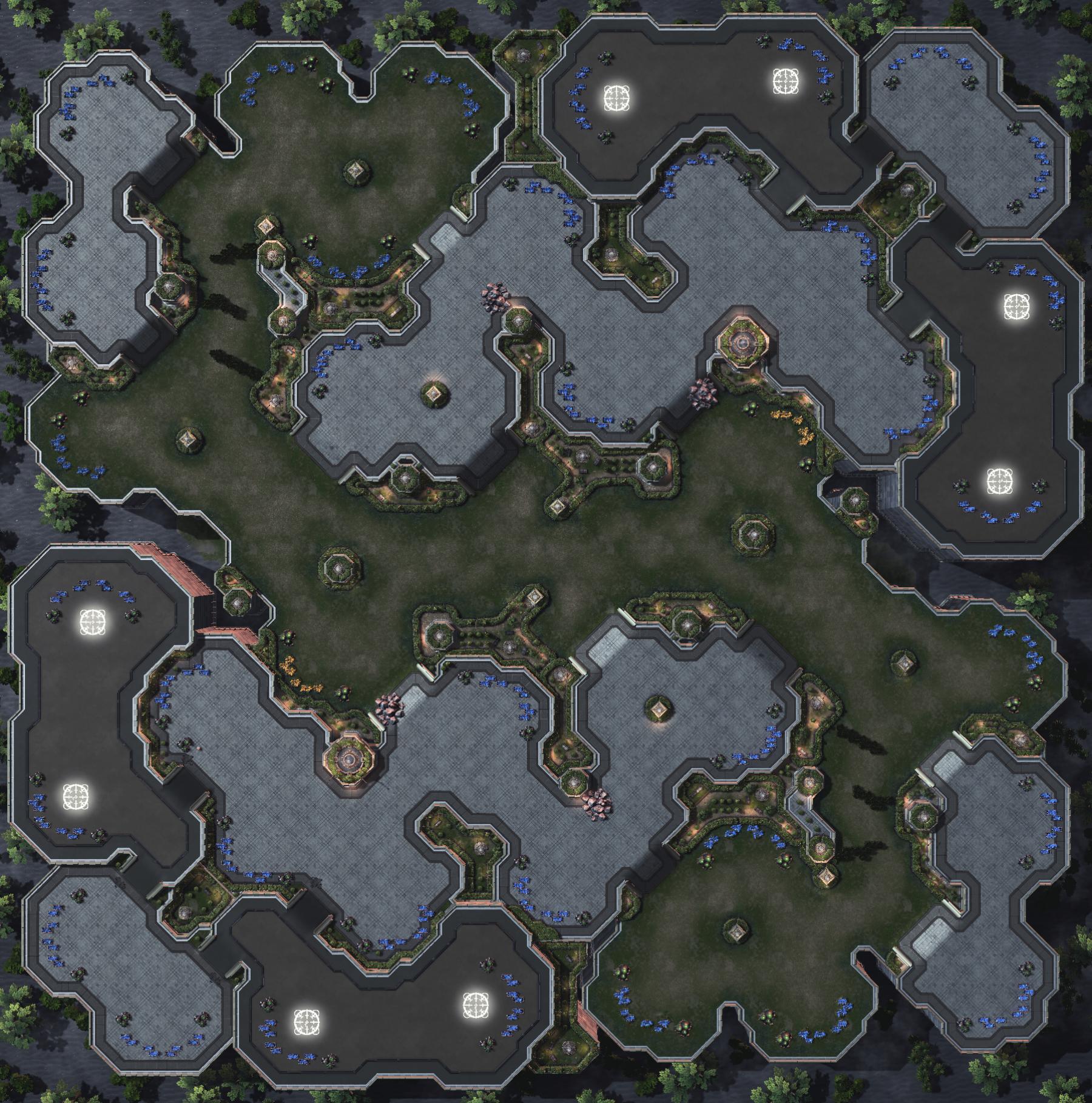 Each team can defend a single choke at the start and has a generous amount of expansion routes. Rocks partially block important attack routes early game.
+ Show Spoiler +
1. Concord
2. Nekodrec
3. Fortitude
4. Tuonela
5. FDP
Parting words
I would like to end this post by thanking everyone that's been involved in making this TLTMC, as well as the previous TLMC, work. There are countless hours being spent behind the scenes answer questions, testing maps, performing QA, etc. etc. Without the hard work of the admin team these contests wouldn't happen.
Also a huge shout-out to the mapmaking community. TLMC #12 was the first TLMC I was ever involved with. I had never made a map and wasn't even sure how things worked. How was I supposed to run this contest? Everyone in the community was very patient and welcoming towards me. And then I started seeing the amazing maps that came in, and it just blew me away. The SC2 mapmaking community is something else. I still haven't ever made a map, probably won't, but I appriacate you all!
Now, take some time off. I know these last few months have been intense for a lot of you. See you next time!
//Julmust