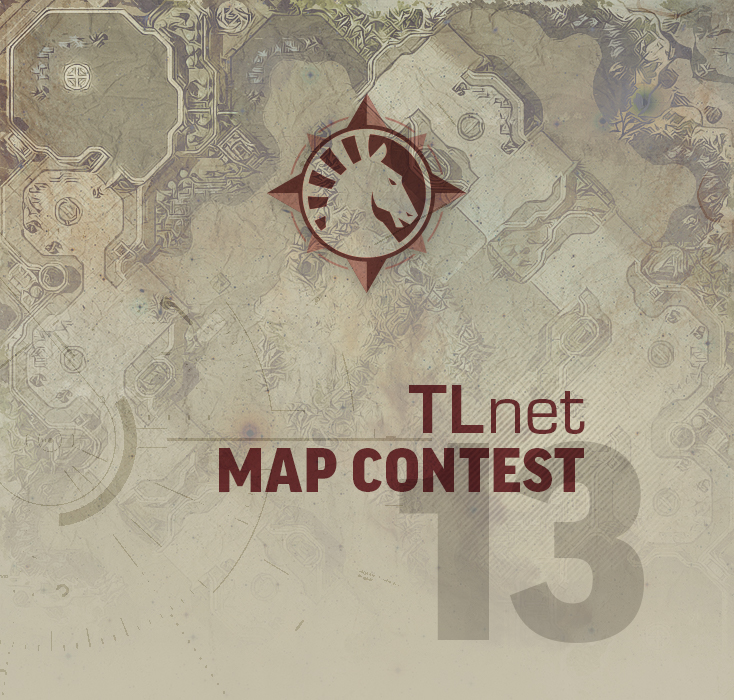 After a longer than usual submission phase and an in-depth judging, we now have what we consider to be the best 16 maps submitted to the 13th edition of the TL.net Map Contest. We saw a slight decrease in submissions this time around but the quality was, as per usual, very high. Some maps just barely missed the cutoff for the top 16, so don't feel discouraged if your map didn't make it this time around. Keep working on it and we'll, hopefully, see your submission in the next TLMC.
For now there's not a lot to do for participants and fans wanting to get your voices heard. As the judging phase is quite theoretical, we now need to get some players to test them out. So this Tuesday,
July 2nd
, Wardi will kick off the
TLnet Map Contest Tournament
, his map contest tournament. It will run throughout the week, with the finals being played on Sunday.
After this, we'll give the finalists a chance to put some final touches on their maps before we move onto the public voting phase on the
15th of July
. See you all again, then!
Standard
The standard category is a staple of the mapmaking contest. It's the most popular category, by far, and for good reason. A standard map challenges a mapmaker to stand out without using any special tools. It's a completely even playing field. To enter a map into this category map makers had to design a medium sized map with a rush distance of roughly 40-45 seconds.
Macro
While the the macro category shares some similarities with the "Standard" category, we've challenged mapmakers to design a slower playing map where players feel safe to expand. These maps are generally a bit larger and the recommended rush time is 40-55 seconds.
Challenge #1
Both challenges, in this contest, are reruns of those we used for TLMC #12. While the maps submitted to the last contest were all great, we felt like not all options had been explored. In this challenge we asked map makers to design a map utilizing mineral nodes to alter or affect the pathing of units. A bit of a throwback to StarCraft: Brood War.