We open this PokerStrategy.com TSL update with a reminder. Unless you are blind (in which case you probably wouldn't be browsing the internet anyway), you should be well aware of the new Ladder rules which are coming into effect at 2009/12/10 12:00 KST. If you are playing in the TSL please make sure you are familiar with these rules since ignorance is never an excuse. You can find the announcement here.

With just under five days left in the ladder, things are heating up. We have players shooting up and down the ladder at light speed. There are now 59 players at A- level and #48 has 9156 points (one point ahead of #49). Let's have a look at some of the highlights of the ladder ranking:



A Glance at the Rankings

Here's where some of the more prolific players in the TL community are currently ranked in the ladder, of course you can check out the complete standings in

the TSL Ladder Standings thread
| Player | Position | Rank | Points |
| --- | --- | --- | --- |
| TSL.IdrA | #1 | | 12075 |
| TSL.White-Ra | #3 | | 10911 |
| tsl-yosh | #6 | | 10631 |
| TSL-ret | #8 | | 10426 |
| DuskBin.F91TSL | #9 | | 10373 |
| TSL)Mondragon( | #11 | | 10277 |
| TSL-Fenix | #13 | | 10083 |
| TSL.iNfeRnaL | #18 | | 9886 |
| [TSL]_LzGaMeR | #25 | | 9605 |
| TSL-G5 | #27 | | 9532 |
| TSL-XiaOzI | #31 | | 9470 |
| TSL-Dreiven | #32 | | 9469 |
| TSL-ParanOid | #36 | | 9385 |
| TSL-Yayba | #40 | | 9285 |
| tsl-Hayder | #50 | | 9135 |
| Advokate[TSL] | #52 | | 9095 |
| tsl_kolll | #59 | | 9011 |
| TSL-iNcontroL | #63 | | 8937 |
| TSLiquid.Drone | #79 | | 8721 |
| TSL.ClouD | #81 | | 8671 |
| TSL-KwarK | #106 | | 7949 |
| TSL-Leg | #142 | | 7017 |
| Liquid_Nazgul | #160 | | 6708 |
| TSL-Artosis | #164 | | 6642 |
| TSL-Tasteless | #166 | | 6619 |

Nice to see players like Drone and Kolll making their moves on the top 48! They better get moving since there isn't much time left now! There are some players scattered throughout the ladder who have been through this all before - and succeeded. Of course I am talking about the players who made it to the TSL last season. Let's see how some of the veterans from season 1 are doing...



Ladder Talk



In the last installment of Ladder Talk we took a look at the players who placed in the top 8 in the Razer TSL. Incidentally, both Dreiven and GOsia have shot into the top 48 since then - keep it up guys! Life is tough, but the TSL is tougher. Half of the players who fought long and hard to qualify for the top 16 get eliminated in the first round. It's brutal really. In this installment we have a look at four players who were eliminated in the round of 16 in the Razer TSL - Kr, Rondo, HayprO and Strelok.



Kr



Place:
#12
Rank:
Points:
10123
Record:
197-148
Who is Kr? That's a very very good question. It seemed as if he appeared out of no where, placed in the top 16 of the Razer TSL, and then back to being afk. Okay, that's not entirely fair, but Kr's participation in various SC tournaments has been minimal compared to other players. But that's one of the beauties of the PokerStrategy.Com TSL – it brings out players who would otherwise not be playing. Kr definitely earned his seat last season, he placed in the top 16 of the Ladder and then qualified from the A2-Dreiven-Squall-Kr group into the Razer TSL where he lost to GOsia.

This season Kr is at it again – and he's laddering his pants off. He has already racked up over 250 games on his account and has been up and down the ladder over the past two weeks. Currently he's sitting up in the Top 12 but where Kr will end up is anyone's guess, but as far as I can tell, he's a shoe-in for the Top 48. Being any more precise than that is really difficult.



Rondo



Place:
#73
Rank:
Points:
8783
Record:
150-101
When you think of Russian Starcraft players you immediately think of the greats Terrans like Androide, A2 and Brat_OK. Rondo is very different to his countrymen – he plays Protoss! That alone makes him a rare specimen in the Russian scene. Last season Rondo just scraped into the top 48 but managed to fight his way all the way through to the Round of 16 – one of 3 players to accomplish this feat. He may not be known, but if he is underestimated he is capable of excellent results (for instance he took down both Notforu and Xiaozi on his road to the top 16).

This season Rondo is having a little more difficulty getting things going. It's been a slow start, and at only B rank he is stuck with a 66% winrate. After a few months of inactivity, maybe the rust has caught up with him and maybe he won't be able to make it into the Top 48 this season. I'm interested to see how much time he is willing to put in over the next week to improve his TSL rank – because he's got a long way to go before he can be safely assured a spot.



HayprO




Place:
#50
Rank:
Points:
9135
Record:
157-85
Ahhh HayprO, one of the best Swedes ever to play the game. As with Rondo and Dreiven, he was one of the three players in the Razer TSL to qualifier for the Ro16 from a low ladder position. He had a very impressive run – taking down both Yayba (after losing to him earlier) and Castro to make the Round of 16. In the Round of 16 he went 1-2 against Brat_OK – a very impressive feat.

Since the Razer TSL HayprO has done a few things. He took out DreamHack in 2008 with a 2-1 victory over Strelok, but his 2009 has been fairly silent. He performed disappointingly in DreamHack 2009 with an early exit to Enivid (who was an eventual finalist, in all fairness). Additionally, he has played a large number of games over the past few months for the ToT LiveStream channel. Those games have always been really entertaining (he plays ZvP, ZvT, TvZ by the way). HayprO is a familiar face on the scene, and has graced the Top 12 pack a few times over the past few weeks. Qualification for HayprO looks almost certain based on how high he's been thus far – but will he get one of the elusive top 12 ranks?



Strelok



Place:
#4
Rank:
Points:
10853
Record:
109-26
For many years in the foreign scene Strelok was the "go-to" non-Russian foreign Terran. Basically, there's just not that many Terrans outside of Korea. And that made Strelok something special – since he was capable of winning and putting up really good results. During the Razer TSL he was one of the heavyweights and people predicted he would go far. Unfortunately, he got paired up against Draco in the first round where he lost 0-2.

Strelok didn't disappear after the Razer TSL, he kept playing in many tournaments and racked up an impressive resume. He placed 2nd in DreamHack 2008, 2nd in WCG Ukraine 2008, 1st in ASUS Moscow 2008, went to IEF in 2009, participated in just about every league held in 2009 and has been ridiculously active in Clan wars. His skill is shining through in his PokerStrategy.com TSL Ladder performance. He currently holds 4th spot and is one of the seven players who currently are at A rank or above. Strelok commands a strong position in the ladder right now, I doubt that he will be pushed out of the top 12 over the next week so the decision that he needs to make is whether he will try and knock Idra off from #1. Is gambling his ladder rank with so much at stake a wise decision? Only Strelok knows – but you will find out over the course of the next week.



There is so much more to the PokerStrategy.com TSL than meets the eye. There's a whole host of hardworking staff doing amazing things. One particular staff member has become infamous for his technical expertise and has done wonders for TL, and indeed the TSL. Of course I am talking about our very own wizard - R1CH. Riptide got a moment to sit down and chat recently and here is the result:



Magic and Wizardry

riptide interviews R1CH




This would have been R1CH's icon if it didn't break the layout
R1CH, everyone knows you as TL's resident wizard. However, your contributions to gaming communities extend far outside Starcraft. Tell us a bit about where you come from, and how you came to TL.
I think I first started online when C&C Red Alert had just come out with Westwood Chat, that's where my first use of "R1CH" came from since "Rich" was taken and my highly original 13 year old self couldn't think up anything more creative

. That was back in the dialup days so I didn't do much gaming or anything really until the end of 99 when I got into Quake II, mainly the "Gloom" modification (www.planetgloom.com). I had started programming too, mostly just messing around in VB / BASIC until I got interested in Q2 modding. I didn't know any C at the time so pretty much self-taught myself from Q2 modding. I took over development of the Gloom mod in 2000/2001 and around this time I also got heavily into Diablo II and D2 being D2, this eventually lead to my learning of x86 assembly and everything else that goes along with D2 hacking which turned out to be very useful skills. I started work on my own Quake II engine, R1Q2 after id Software released the source code and that was (and still is) pretty popular. I also made a few plugins for Starcraft as you probably know, but I think I'm most well known for my Quake II and Diablo 2 stuff.
I first got involved with TL when someone on the Something Awful forums posted a thread about the SKY Proleague finals (or semis or something) and there was a live stream with flames and fireworks and all kinds of crazy stuff going on. From there I was hooked on watching BW, which back then was pretty difficult to do due to the lack of available streams. I started hacking some stuff together to get better quality streams from GOM TV and such and worked on a few programs such as Liquid Notify. It wasn't long before the TL Staff saw what I was doing (mainly on IRC) and asked me to join the site team.
We know your tasks here at TL are top secret, but just so people understand what it is you do, could you maybe outline some of your day to day work, and then perhaps what you do that is TSL related?
Day to day varies a lot depending on what needs doing, and is often influenced by things I see (or people point me to) when browsing the site. An example recently, someone posted some slightly-weird bbcode in a blog that caused it just to show a blank page when you tried to load it, I tracked it down to some faulty code in the bbcode parser library we use and was about to fix it when I saw the author had already fixed it and just neglected to release a new version. A lot of the work I do comes from staff requests, eg the ladder tracking page for the TSL has grown substantially from the last TSL, influenced both by staff and user requests. There's a lot of behind the scenes stuff too that most people will never see, for example we have a bot that pops onto iCCup to check TSL accounts for smurfing and other anti-abuse (not going into details here

). I'm also working on a bracket thread that shows the current qualifiers based on the ladder standings, and an ongoing project is also a complete rewrite of TL's Search feature to stop some slowdowns the site experiences during searching.
That's a lot of work to do pro bono. Sure you're a fan of progaming, but there are tons of Starcraft fans on TL. What motivates you to contribute in the way you do, and more importantly, what keeps you working so consistently?
Mostly to support the site and because it's a challenge - TL is the biggest website I've ever worked on and it's interesting to see the kinds of issues facing large sites and the ways they can be handled. It's good experience. As far as working consistently, I'm sure the TL staff will agree that I'm probably not the most consistent worker

. I tend to pop up out of the blue and work on some random project and disappear again (but I'm always still there in the background making sure the server doesn't die!).
OK. Let's talk a bit about the TSL. During the last TSL, among other things you also ran the stream overlay. Any lessons learned from this experience?
The overlay was definitely an interesting project, it required me learning a lot of new stuff about Windows GDI and some work with the innards of Brood War to extract the info. Getting alpha transparency working on top of BW was probably the hardest thing since for whatever reason the standard Windows font rendering didn't want to anti-alias so the text looked ugly. I ended up having to use GDI+ for the text output. I also had to design the interface in such a way that whoever was actually broadcasting the stream knew what to click since the program has no way of filling in player names or positions automatically, the colors, positions and names were all entered manually by the caster. I'm sure the overlay will see a return in the PokerStrategy.com TSL with even more features!
As you said earlier, you started off with Q2 and D2 related hacking, and only got into Broodwar in later years. What similarities and differences do you see between these three communities?
They're all very different in their own right - Q2 is definitely the smallest community, fragmented somewhat into NA and EU groups. However it's also the one with very highly skilled and dedicated players still. There is pretty much no more professional tourneys but the community itself is very strong and there is always a good showing to the many community-organized tournaments at
www.q2scene.net
. There is also a lot of development still - there is a version of the Q2 server that has full MVD spectating and recording which is something rivaling even the latest games in terms of being able to re-watch games.
Diablo II on the other hand never really had much of a community. Everyone on bnet was always trying to scam you or use you in some way; sure there were many 3rd party forums but nothing was very organized. The closest thing D2 has to a community any more is D2JSP which is just a trading forum that was previously based around a botting tool that many people used before Blizzard started banning. The competition in D2 really came down to who had the better hacks especially in PvP which I didn't really get into much since it was so unbalanced. I just had fun reverse-scamming scammers and writing my own bots just for the challenge of it. What existed of a hacking community was plagued by people trying to freeload of other peoples' work and people who expected you to make hacks for them for free.
Brood War of course is very different since it has a professional scene. The community is massive and consists of both casual viewers who may just have a passive interest in BW or SC 2 down to the hardcore guys who are laddering right now to try and qualify for the TSL. I was never really very good at RTS games so I never got much into playing the game, and I know a lot of people the same way - they prefer to watch games rather than play them. I managed to hit my goal of winning one game on the TSL ladder though

. The Brood War community is definitely the strongest but in being so big I think it loses a lot of the personality too - I can join a Q2 server and chat with long time players instantly - but beyond a few foreigners I can't really say I "know" anyone in the BW community (players at least).
I tend not to get too involved in communities - you may notice my post count on TL is pretty low all things considered. A lot of what I do is reflected more in the code or programs I produce than any actual contribution to a message board or discussion.
And yet, there are so few people that can actually contribute code-wise, I'm sure we're all fine with your low post count.

Speaking of coding, what do you do for bread and butter? While hacking for TL no doubt takes a big chunk of your free time, what do you call work these days?
More coding, unsurprisingly

. Mostly system admin work with programming on the side.
Alright. Let's go down to the engine room. What powers TL, both in terms of hardware and software?
We currently run just a single dedicated server, a Quad-core Xeon X3220 (2.4 GHz) with 4 Gigs of RAM and software RAID-1 on a 1GigE uplink so we can do streaming and such. We run Debian Lenny (32 bit) with some extra PHP modules like the aforementioned bbcode parser. It's mostly just a standard LAMP setup, all the code on the frontend is done in PHP but there are quite a few backend scripts that do stuff in a variety of languages.
You're probably one of the half dozen people who has seen the guts of TL. Seeing that it has been through a number of curators over the years, how does the code look overall, and what plans do you and the other wizards have for it over the next few months and years?
Some days I'm surprised the site even runs at all given the code

. As you said a lot of it is very old before PHP was really a mature language and it's had a number of authors. There is no documentation on any of it, and the database is quite funny since Liquid`Meat originally designed it so all the table names are in Dutch

. The other coders are making a lot of progress modernizing it a bit at a time. The frontpage code for example was written from scratch and is so much cleaner than anything else. Our current goal is to continue to standardize and modernize all the functions for forums, users, posts, blogs, etc. It's making progress, but there is a lot of work to be done still. There have already been a lot of changes but on the surface no one will ever notice them.
How does the code that runs TL compare with a popular portal system like Joomla or Drupal, or a forum like phpbb?
TL's code is completely custom, there are no elements of any other forums or CMS software. This gives us complete control and flexibility but also means that whoever wrote it had to do a lot of work to implement everything that a standard forum has. In the end I think it paid off - it gives the site more of a personal feeling than just some random reskinned forum or CMS. Performance wise, CMS systems in particular have a hard time scaling too since they tend to be overly complex pieces of code with high amounts of OO, plugins, templating and other such features that really put a drain on resources. phpBB in particular does not scale well at all, maybe that's fixed in recent versions though. Since the code is all "ours" we don't have to worry about security bugs in someone elses code either, a common issue with popular CMS and forum software that can lead to sites being compromised.
When something goes wrong with the TL server, who gets the call? Also, which areas do you, Sonuvbob, zatic and the other coders work on? Is there a clear separation of responsibilities, or do you guys just pitch in with what you can?
If it's a server problem, me or Sonuvbob will handle it. Chances are if one of us doesn't know what the problem is, the other will

. Zatic and MasterOfChaos are mainly working on the site itself, ie design/code for the front end. Me and bob tend to do more of the backend and server-admin type stuff, but nothing is really set in stone.
TL is a popular site with thousands of visitors a day. Given the sway it has in the community, have there ever been any serious attempts to compromise its security?
Not that I'm aware of at least. We have had people try to mess with the bbcode parser which is one of the reasons we switched to a new one, so we didn't have to redo all the work of making a secure parser which generated semantically correct HTML. I think at worst there was an instance of cookie theft back when the parser wasn't secure, but our security logs caught all the attempts and we saw who might have possibly been hit and had them change their passwords. Since there isnt really anything to gain from breaking into someones TL account I don't think there is much risk, but nevertheless we aim to keep TL as secure as possible.
You mentioned scalability before. How have you guys prepared for running both a site and stream in this coming TSL?
For the TSL we definitely need more bandwidth than a single server with 1GigE can provide, so we usually get a bunch of extra servers. We have a custom load balancing script that manages all incoming connections and redirects them to the least loaded of our streaming servers where it gets routed to a VLC server that is re-streaming our source stream that comes into TL. Basically all the streaming is handled by the additional servers and we make some temporary tweaks to the config on the TL server so it can stay up under the flood of requests. I haven't 100% decided what our streaming setup will be for this TSL but I imagine it will be similar to the last one as it seemed to work pretty well for everyone.
During a typical TSL broadcast, about how much bandwidth use do you usually see?
Unfortunately I don't think I have that data any more, I'll see if I can work it out though. I'm pretty sure we were within or past the 1Gbit/sec.
About how many concurrent users is that?
We had 1400-1800 or so for the qualifiers and earlier rounds, around 3k for the semis and peaked around 4.5k for the finals.
OK let's talk about this TSL from the point of view of R1CH the spectator. Who are you rooting for, and why?
I'm always one to root for the underdog, but with so many names I don't recognise in the Top 48 I don't even know who the current underdog is

. I don't really have a favorite picked out yet, perhaps nearer the group stage I will be following the games a bit closer. Right now I simply haven't had time to really follow any of the action on the ladder or look at any replays, unfortunately I rarely even get to watch any of the Korean games any more.

OK R1CH, we'll let you get back to your work now. Thanks for talking to us. Any thoughts for the road?

I'm really looking forward to the group stage and beyond for the TSL. I believe we'll break all our records in terms of players, viewers, bandwidth and everything else, so it's going to be an awesome event. Can't wait to be a part of it!

Indeed! GLHF with everything you're doing!

Thanks, and thank you for the interview!


Speaking of a lack of time, many players have dropped a huge number of rankings over the last two weeks via loss streaks (or maybe their dodge aura was turned off). With the ladder end in sight, is there still incentive to risk your points for a better spot?



To Game Or Not To Game?

At the time of writing there are 397 points separating rank #25 from rank #48. Each loss at A- to another A- subtracts 140 points from your ladder score (and even more if you lose to someone lower than you). So if you are between ranks #25-48 and you lose three games in a row you will drop out of the TSL. In fact, ranks #40-48 are one loss away from dropping out of the top 48. At the time of writing ranks #49-60 are one win away from entering into the top 48. Anyway you look at it, it's getting really tight at the top.

Over the past two and a bit weeks players have put in a massive amount of time to grind their way through masses of gamers on the iCCup ladder. They have, by in large, played over 100 games to get to the top. Many have played in excess of 200. For everyone in the ladder, their eyes are set on one thing – a spot in the illustrious top 48. With things so tight around Rank #48 over the next few days players will have to make a decision – do I game and risk my points? Or do I sit here content with the points I have accumulated thus far.

As we get closer and closer to the end of the ladder, this decision is going to become tougher and tougher to make. We've seen some dramatic fluctuation on the ladder - for instance OctoberZerg was placed 3rd on the ladder with 10582 points just four days ago. Now he lies at rank #45 – potentially one game away from dropping out all together. If OctoberZerg hadn't had played a single game he would still be within the top 12. After putting so much work in, how much would it suck for OctoberZerg if he failed to make into the top 48 (or even the top 24)?

[NB: OctoberZerg at the time of publishing has risen back to rank #19. This just further shows how quickly people can fly up and down the ladder with a few wins]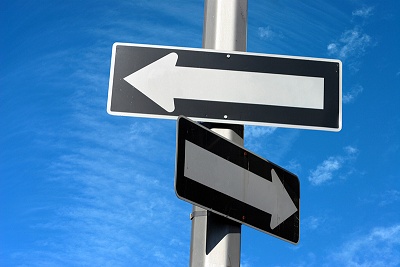 It's a fast road up, and an even faster road down out of the ladder

Let's break down this decision into three levels – those going into Qualifier 3, those going into Qualifier 2 and those going into Qualifier 1.

Those currently living inside the top 12 don't have that much of a reason to play anymore now. Idra has made it perfectly clear that he wants to keep and retain his #1 position – so much so that he pushed himself to A+ and #32 on the

entire iCCup ladder

. Chasing Idra this late in the ladder is almost pointless – especially with the new game limit rules coming in. There is just too much risk involved in giving chase. Perhaps the only person who might consider risking it is F91, who would very much be benefitted by getting #1 on the Ladder since it means he can spend less time in Taiwan. The only other case where people are going to have to risk their points is those in ranks #10-12 at the moment. They are within 3 losses of dropping down so a few more points buffer here would probably be useful. They will probably game a bit more and chalk up some more points just to stave off those nipping at their heels. Since the majority of players have a very healthy buffer of points don't expect the top 12 to change very much over the next few days.

Those currently living in Qualifier 1 simply cannot be satisfied with where they stand now. The cut-off rank keeps increasing on a daily basis and it could well surpass 9400-9500 by the end of the Ladder – that cuts out most of the players in this rank. Those at the top should not be content with their accumulated points – pushing themselves that little bit further could very well vault them into the Top 24 which gives them a significantly easier time in the Qualifiers. Similarly, those at the bottom have to game to stay alive. There is no way #48 will be able to qualify without adding more points to his total. Thus it is very clear that those who will survive from the current #25-#48 are those with the balls to risk their points and rank up.

Those in Qualifier 2 have a very difficult decision to make. Obviously, vaulting yourself into Qualifier 3 gives you much better chances at qualifying. But at the same time, one or two losses and your right back down into Qualifier 1 and your chances at qualifying are diminished. It would also probably be reasonably safe to assume that if you don't game at all, you'll still scrape into Qualifier 1. Sure, Qualifier 1 isn't great, but it's better than losing a few games and dropping out completely. This late in the piece, the only people who will try and rank up are those who legitimately have the skills to progress. Anyone gaming this week in this level who has artificially inflated his rank is suicidal – you're almost guaranteed to jeopardise your tournament life by doing so. For the players between #13-#24 having the balls to risk it all could ruin their tournament, but could also bring immense benefit.

Last season the point difference between #48 and #49 was a mere 2 points. It's going to get even tighter at the top and it will be

very

interesting to see who has the balls, and the skills, to survive.



It's never too late to make a surge for the top. With five days left there is plenty of time to game your heart out and secure your place in history. Anyone currently sitting within the top 100 ranks could very well end up in the top 48 tomorrow - all it takes is a few wins. For those of us not playing in the ladder, we have the luxury of sitting back and cheering for our favorite players and hope that they can clinch a spot. Within the coming days the qualifier groups will start to take shape and player's destinies will begin to be carved. While it is impossible to try and land yourself into an easy group (if there exists such a thing), the higher you place on the ladder the easier your road will be. With that in mind; game hard, play hard and keep your eyes on that sweet sweet $10,000 first prize.

---
This TSL is sponsored by PokerStrategy.com, the world's largest poker school and community. With hundreds of Poker VODs and an assortment of learning material in 18 different languages, PokerStrategy.com offers the chance for aspiring Poker players to learn from a beginner to a professional level.