"Why, man, he doth bestride the narrow world
Like a Colossus, and we petty men
Walk under his huge legs and peep about
To find ourselves dishonourable graves.
Men at some time are masters of their fates:
The fault, dear Brutus, is not in our stars,
But in ourselves, that we are underlings."
- Julius Caesar, Act I, Scene II


Return of the King
by Riptide
TeamLiquid: Final Edits

Brood War has been around for ten years. Lim Yo Hwan has been around for seven of them. From the Hope of Terran to The Emperor, SlayerS_Boxer came into professional Starcraft in its infancy, and grew with it, withering the storms of fifty seven qualifiers and leagues, and almost single handedly forging the competitive scene in to what is today.

From revolutionary micromanagement techniques to innovative strategies that altered the meta game forever, Lim Yo Hwan has always been an agent of change in the Starcraft universe. Indeed, his trademark marine, medic and dropship micro brought the Terran race to the forefront of the scene. Ask any Terran, nay, any player today who their inspiration is, and chances are that many of them will mention Boxer, at least in passing. As Violetak's signature famously reads, "Every fan of Starcraft is a Lim Yo Hwan fan by association".

His career, however, came to a near stand still with his enrolment in the Korean Air Force on 10th October 2006. Although he was able to play for the newly formed Air Force Starcraft team ACE, it heralded a completely different kind of gaming for him. With much less time to practice, and far fewer high calibre practice partners, Boxer was forced to do the best with what he had, something he did handsomely, blazing the way for ACE with his usual flair and creativity.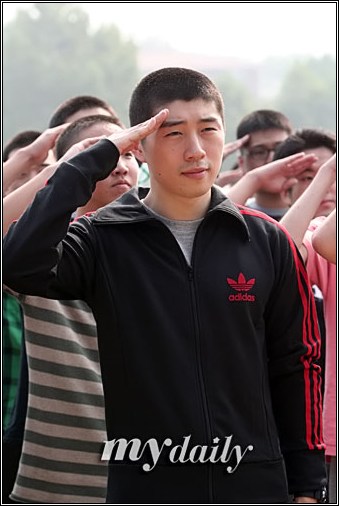 Boxer on enrolment day, 10/10/2006.


Starcraft fans however, eagerly awaited his return to the team he had created, SK Telecom T1. Finally, after nearly two and a half years of waiting, the day is not far off when Lim Yo Hwan will sport SKT1 wings once again. On the 21st of December 2008, he is officially discharged from the Air Force, and will come back to a pro scene vastly different from the one he left. This article explores Boxer's return, and the implications it has for us, as fans of this great game.

It is hard to imagine Brood War without Boxer, and indeed, it's not something many of us want to do. Lim Yo Hwan is a hero of gamers, and we love him not just because of his skill, and dexterity, but also because of where he came from. Boxer was not born royalty. In fact, far from it. As he writes in his autobiography Crazy as Me, he began his life like many of us -



"The arcades were an exciting new world to me and my friends. Sitting in a dark corner of the arcade store, we were immersed in the games until we couldn't hear the clanging of coins in our pockets. When I ran out of coins, I watched my skillful friends play, and played the game mentally by watching. I was content, whether it was sitting there for one hour or two hours; I didn't get up until the owner of the store kicked me out, or when my parents came looking for me."

-

Arcades and Soccer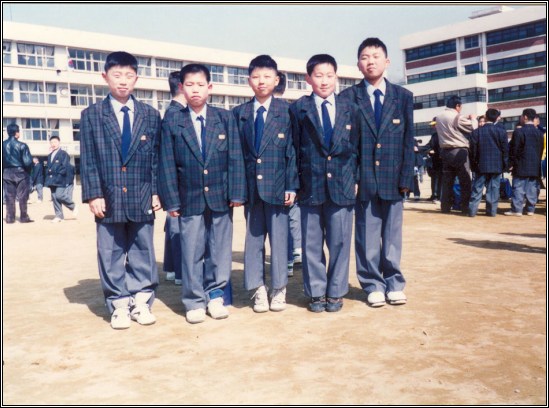 Lim Yo Hwan, on the far left, apparently spent much of his prepubescent years like a lot of us - hiding from mom and dad.


Boxer, like many of us, moved from the arcade, to the computer, and eventually emerged from the bowels of a dingy room room to walk the brightly lit stages of fame, and in doing so, gave us all hope. Gaming, for many years, was considered a vice, looked down upon by those whose pastimes were considered more noble. Boxer changed all that. Taking the Korean scene by storm, Lim Yo Hwan not only put gaming on par with more mainstream sports, he also gave us gamers the right to feel proud of what we loved doing.

There is a little Boxer in all of us, and a little of us all in Boxer.

Every time we click that Brood War icon, we are in our own little way paying tribute to the one gamer who walked the narrow path before us. When a dropship gets sniped, or our entire hydra force gets ripped to shreds by three well placed storms, there is a little part of us that wants to take the keyboard and hurl it at the wall. Then, we think of Boxer, and how he would just regroup, rethink, reinvent, and come back stronger.

We see him sitting there, down 0-2 to one of the Protoss Kings, and watch him come back to take the series 3-2. This is the The Emperor, The Hope of Terran, the legend we have come to know and love. We seem him triple Bunker rush Yellow in the semifinals of the biggest televised tournament in Korea. We look up to Boxer not just because he dominates constantly, or because he is innovative, and exciting, and amazingly skilled. We look to the man because, whether winning or losing in a series, whether down a base, or up by a hundred supply, Lim Yo Hwan plays like everything is on the line.

As another famous boxer once said "Champions aren´t made in the gyms (or on ladders, we might add). Champions are made from something they have deep inside them - a desire, a dream, a vision." Boxer is a winner not because he wins all the time. He's a winner because he cannot be defeated. He's a winner because, to begin with, he has already won the biggest battle of them all - the battle within. To defeat Boxer is impossible because he never really plays an opponent. He plays himself, and even when he succumbs to tears following the EVER 2004 finals against his protege Oov, he cries not because he was beaten by his pupil, but because he failed himself. His tears are not of shame, but of the bitter disappointment of not reaching a personal goal.

Although many would count EVER 2004 as a loss for Boxer, this writer counts it as a definite victory. Handpicking a student and bringing him up to the level where he or she can beat you is not something just anyone can do. There are many great performers out there, but there are far fewer mentors. The EVER 2004 finals is possibly one of Boxer's greatest triumphs, because it cements the definition of what this writer likes to define the man as. First, and foremost, Lim Yo Hwan is a brilliant strategist, an exceptional tactician, and a skilled entertainer. Above all, however, he is a mentor, and an innovator, a rare breed of player who can not only push himself, but also push others. Boxer's skill, in effect, revolves not solely around what he can do himself, but rather, around the change, the creativity, the absolute brilliance he can develop and inspire in others.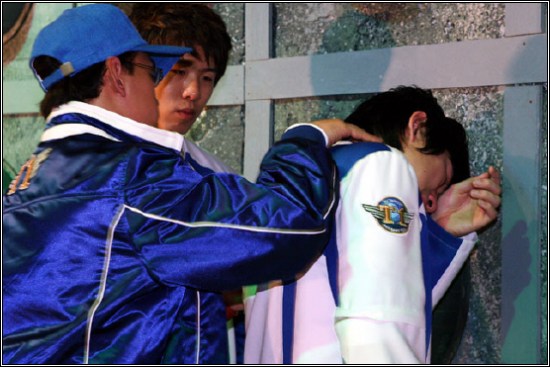 Lim Yo Hwan The Emperor, defeated by Lim Yo Hwan the Mentor.





"It is not a shameful thing to be unable reach the goal. It's becoming afraid and running away, even before considering the fact that the road is long and rough, that is truly cowardly."

-

"Not an Internet Café Bum, but a Progamer"



Of course, there is also a lot of speculation surrounding Boxer's return. Plexa, in a rather controversial blog entry a few months back, argued that it was time for Boxer to "hang up" his mouse. Today, this author begs to disagree. As we have already discussed, and as Plexa himself concedes, "Boxer has one important aspect about him which gives him a chance in Progaming - his charisma and role as a mentor", and it is this role that makes him stand out in progaming.

He is the gadfly on the back of the proscene, and for as long as he's around, nobody is safe. Lim Yo Hwan could go work a desk job for years and return to stun and silence critics, not because he's a stellar player (although there's little evidence to say otherwise), but because he is by nature an agent of change This is his character, it's a part of his personality, and has got little to do with how much or how little he practices, or how fast his hands are. His time in ACE may have been a setback for him, and sure, he's going to find it hard to adapt to the mechanical play that is now the norm. However, this writer's contention is that none of this matters to us, as fans of Starcraft. What matters it that Boxer is back.

We often speak of the Ages of Starcraft. From the Era of Nada, the most stable gamer in pro scene history, to Oov's insane 87.5% TvZ during his reign as macro monster, and Savior's dominance that spanned three MSL titles and an OSL win, each Age of the game has produced a giant. Then, the question needs to be asked - of which era is Boxer king?

The truth, of course, is that Lim Yo Hwan is regent of all.

Boxer, by nature, is ageless. He transcends titles, and win ratios, and goes beyond the reach of statistics. Lim Yo Hwan is not The Emperor because of his two early OSL titles, or because he bagged gold at the 2002 KPGA Tour 1st League, the predecessor of the MSL. Lim Yo Hwan is The Emperor because he embodies the very spirit of the game. His style of play can only be properly described as in flux, with the only constant in his gameplay being change.



"They say there are two choices in life: one is to accept the conditions given to you as it is, and another is to try to change that condition. Becoming satisfied with the present and settling down, or opening a new door by myself – my decision was always the same: challenging the new world!"

-

"The Game that Overthrew the Academy"



During his time in ACE, we did see flashes of The Emperor's brilliance. Playing for a team that featured a less than stellar lineup, he did the best he could, using gutsy TvT proxies, and leading them from #12 to #11 in the Proleague, the same way he lead SKT1 to a Proleague Grand Slam in 2005 by winning both rounds and the grand final. "Upon his departure the team fell apart which can't just be a coincidence" (Plexa). Whether you call him an innovator, revolutionist or mentor, there is no doubt that the team he so carefully put together is eagerly awaiting his return.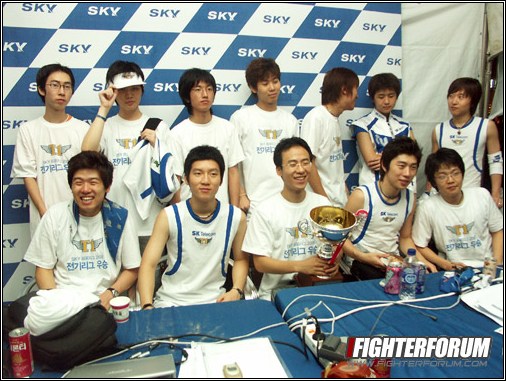 SK Telecom T1 during their reign of fire.


Indeed, Lim Yo Hwan comes back to a SKT1 that is a shadow of what it once was. With Oov retiring, to come back as playing coach, and Midas and GoRush nowhere near their original form, Boxer has some hard months ahead of him. Despite having the Bisu/Best twin powerhouses to work with, The Emperor's leadership skills will be tested as never before. His experience with ACE will be helpful, but his task at SKT1 is far more daunting. He will have to, within the next few months, show that he is capable of bringing SK Telecom T1 back to, or in the very least close to where it once was.

The success of his return however, also depends heavily on one person, and more specifically, on one long standing friendship. As playing coach, Choi Yun Sung has a lot of responsibility on his shoulders. He himself is no longer just a protege, but a mentor of sorts, tutoring the young Terran monster Fantasy, and showing the way for the new breed of SKT1 macro dominance. Boxer's quick and successful assimilation into this power structure is of utmost importance, and one feels that now is the time that both he and his team can truly begin to reap the real reward of raising someone of Oov's stature. Oov has received enough from The Emperor, and on his return, will be looking to give, in terms of both friendship as an old buddy, and leadership and support as a new coach. In short, if SKT1 is to get anywhere following Lim Yo Hwan's return, Choi Yun Sung will undoubtedly need to be close behind.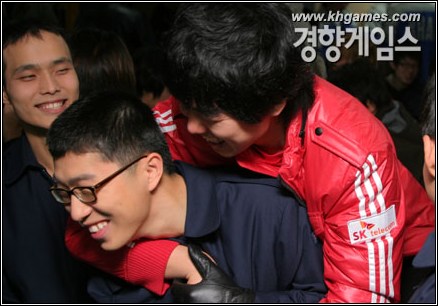 The Korean Air force nearly opened fire on Oov following this unprecedented attack on an officer.



Of course, this writer will also readily concede that the man himself also currently plays at only a fraction of his total ability. Reduced practice time, coupled with the pressure of military duty has taken a visible toll on The Emperor's game, a fact which is clearly illustrated in recent embarrassing defeats to the likes of RorO. Then again, there have been moments of brilliance such as his innovative bio/Valkyrie build against Thezerg, and a nail biting back and forth TvZ vs magma, both of which show that he still does have the spark.

Will that spark light a fire? Only time will tell.

While it is uncertain whether or not he will succeed, there is one thing which we can say with certainty – the fault, if any, will not be in his stars, for Lim Yo Hwan is a man who forges his own destiny.



"Today I sit again on this seat. Tomorrow I will sit here again. I will be standing on the stage for the game until the day I declare GG to myself."

-

"The Birth of the Emperor"



Whatever the outcome, however the stats read, and whoever predicts his demise, there is one quality that Boxer will bring with him on his return – change. In thirty days, The Emperor returns, and this writer, for one, is definitely holding his breath.

Every time he spawns, and directs his SCVs in that all too familiar perfect split, our hearts beat just a little faster, and we watch, waiting for the proxy, the lockdown, the nuke. There is no doubt that Lim Yo Hwan is a great Starcraft player. In reality, however, we love him most because he bestrides our narrow world, bridging that gap between who we are, and who we strive to be, and giving us the reassurance that the passion we have for this game is not unwarranted, and that people like him can truly push its limits over, and over and over again. This why we watch, this is why we listen, this is why we await the Return of the King.


---
Thanks to SilverskY for the cover image!