Hello Guys,

After talking with some smart members of our community, I started having doubts about my skills of picking perfect maps for a tournament. I would like to know your opinion.

How do you like the BSL Season 16 map pool ?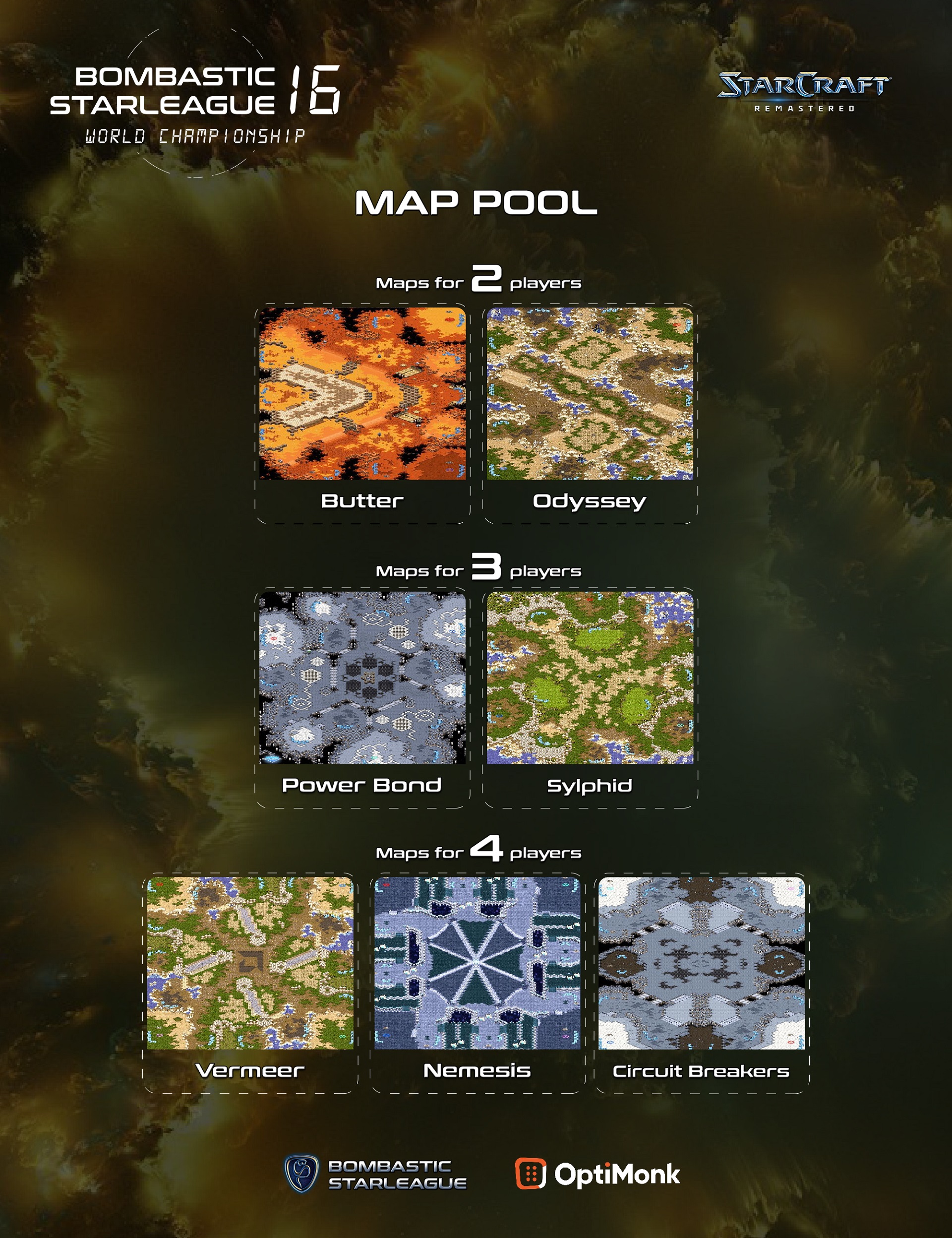 Poll: How do you like BSL16 Map pool?
4
(11)
58%
3
(4)
21%
1
(3)
16%
5
(1)
5%
2
(0)
0%
19 total votes
Your vote: How do you like BSL16 Map pool?
---

I know it's very hard to meet everyone's expectations in that regard, that's why I would like to ask you to name your perfect map pool.
Please pick map pool which contains 7 maps:
2x - 2 player map
2x - 3 player map
3x - 4 player map
(There can be some changes in that rules, but no 7x 4 player map)

Your suggestion will help us with choosing a good map pool next season, so stay balanced!

Below your map picks please add:
A - it's perfectly balanced imo
B - I just love those maps
C - I'm

/

/

- and those maps seems balanced for me, I can't decide for other races

Please consider maps which are fairly balanced. It's ok to pick 1/2 old school / new maps - but most of the maps have to be balanced / tested and adjusted to current meta.