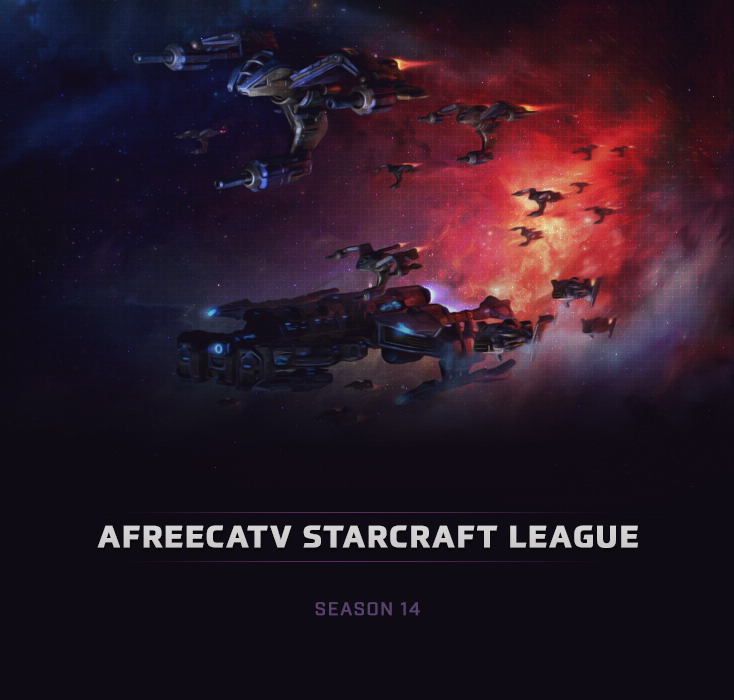 The long wait is over and we are back with the 14th edition of the ASL, once again featuring a cast of all our familiar faces and top contenders, legends who got good qualifier brackets and a new face too.



All The Makings Of The Curse
ASL fans will note that in most seasons, Group A of the Ro24 usually presents itself with the most obvious choices with who the winners would be, in this case most fans would be backing
Mini
and
BeSt
over
PianO
and
Sacsri
, what usually ends up happening is that a fan favourite or both of them end up not qualifying at all. Will the Inauguration Curse strike again or will the group be as predictable as it seems.
BeSt
is easily someone who'd succumb to such a "curse", after all for every piece of improvement he's had since his professional days, especially being on the forefront of the PvZ much like his former teammate
Bisu
while also never letting up his macro beast playstyle in PvT, he's always struggled with making the right plays at the right time aka the ability to be clutch still eludes him, that said even in a Bo1 situation of this group, looking at the field of opponents, there exists only one challenge that honestly he can more just rise to but would not be a surprise if he beat, which is
Mini
.
Mini
is most likely the one to make it out of the group 1st, he already has a crisp PvT and going up against
PianO
who has historically struggled in the matchup is a great start. He's also probably the
BeSt
PvZ right now after
Bisu
since
Rain
has once again taken himself out of the picture to recover and if you don't believe that you certainly believe at the very least that he's good enough to beat
Sacsri
if he falls to
BeSt
in the winner's set, which could go either way.
PianO
today is what most fans believed late stage
Light
would become, while somewhat inconsistent overall,
PianO
is a very innovative player, at least when it comes to TvZ, his TvP however is pretty lacking considering his control of factory units nowhere close to his MnM, which in TvZ he usually supplements with Battlecruisers in the late game, most likely how he'll beat
Sacsri
.
Sacsri
pretty much got the short end of the stick once again, though not nearly as bad as last season when he was in a group with
Light
and
Bisu
, but just as bad when you consider the protoss threat, especially since he's opening on an unfriendly map like butter against
BeSt
, he's likely to meet
PianO
in the loser's game and dip out of the tournament once more.
BeSt and
Mini Advance To The Ro16!

STX SouL'd Out
Its always good to see the possibility of
hero
and
Shuttle
facing off, when two players know each other as well as they do, you are going to see several layers of mind games coming out from both of them, couple that with the return of
ggaemo
who made an unlikely run into the Ro16 last season and
BarrackS
who is another solid Ro16 contender, this has the makings of a fun group.
hero
didn't have a run last season, having been seeded directly into the Ro16 and lost to JyJ and Soulkey in his group without taking a single set. Now
hero
's come in with something to prove, especially with his zvz skills that were always his weakest point, starting up against
ggaemo
is probably the shot in confidence he needs especially if he wants to face
Shuttle
in the winner's game, which will be the most troublesome match for him even if ZvP is his best matchup. His ZvT more than good enough to beat
BarrackS
if he has to face him.
Everything seems to be coming around for
Shuttle
in this group, last season he faced and beat
BarrackS
in the Ro24 last season only to face him again in the Ro24, his only win in his Ro16 group last season? Against
ggaemo
. Even online he has a good record against both of them while only a s
Light
disadvantage against
hero
, it's likely he'll lose to him but should still be able to advance through the group over
ggaemo
and
BarrackS
.
Regardless what I've said so far with regards to
ggaemo
he did reach the Ro16 last season beating
Snow
twice, of course the reason why he's not in serious contention to the group is that it's only his ZvP thas worth mentioning and facing
Shuttle
seems to be the least likely thing based on the initial draw of the group, it's very unlikely he'll beat
hero
in the opening and it's not likely that he'd beat
BarrackS
either with his sub 30% win rate in ZvT.
BarrackS
is the only one in the group to not make the Ro16 last season, losing to
Shuttle
and then beast in the Ro24. Tough luck to him he has to face
Shuttle
again in his opening match, the result seems more or less going to be the same considering its on Butter which is a protoss friendly map, it's likely he'd beat
ggaemo
in the loser's set only to face
Shuttle
or
hero
in the final set, both are bad options but if he is to make it out of the group he better hope for
hero
since TvZ is a better matchup for
BarrackS
right now over TvP.
Shuttle And
hero Advance To The Ro16!

Royalty
this might be a one of the most lucky group for
ZerO
with several questions on
ZerO
's competitive form since his dominant 2020,
Royal
rising up the ranks as probably the #2/#3 Terran in the ASL right now along with
Sharp
and
MIsO
making their ASL return.
The quickest way to explain
ZerO
's last season in the ASL is that he got
Bisu
'd, twice(he did win one set but still) in the Ro16 where he was seeded, now back to the bottom of the totem pole and things haven't looked great from him even online with sub 40% winrate against Terran and 30% winrate against Protoss, especially his ZvT where the only players he has a winning record against are
Sharp
and Mind who at this point are mostly seen as mid tier Terran players. Luck does seem to be on his side though, while a confrontation against
Royal
won't pan out for a win for him,
MIsO
and
Sharp
however are still totally doable, especially
MIsO
with his ZvZ being the only solid matchup at least online.
ZerO
's form and ASL future may be in doubt but at least his Ro24 feels like it will be safe.
Royal
is poised to win the whole group and probably make a deep run this season, His TvT style is one that completely counters
Sharp
's hyper aggressive plays and his TvZ while not as unstoppable as
Light
's still is good enough to put
ZerO
down in the Winners game, I'm not even going to consider
MIsO
because I do not see him facing
Royal
, not unless
Royal
wants to 3-0 the group to establish dominance or something.
MIsO
returns to the ASL after missing out on the last season, unfortunately placed in not a very doable group, after all the points and tier system pretty much locks players away like this into extremely unfavourable groups, he could possibly get lucky by beating
Sharp
and
ZerO
but its a long shot.
Sharp
fell off, hard, at one time he used to be a consistent top 8 player but now he's reached a point where he's failed to even qualify in the ASL, although he did manage to make it past the qualifiers, there is a lot that remains to be seen in the rest of his run, its unlikely he'll beat
ZerO
or
Royal
, he has a shot against
MIsO
at best.
Royal and
ZerO Advance To The Ro16!
---
Writers: BLinD-RawR
Graphics: v1
Editors: BLinD-RawR