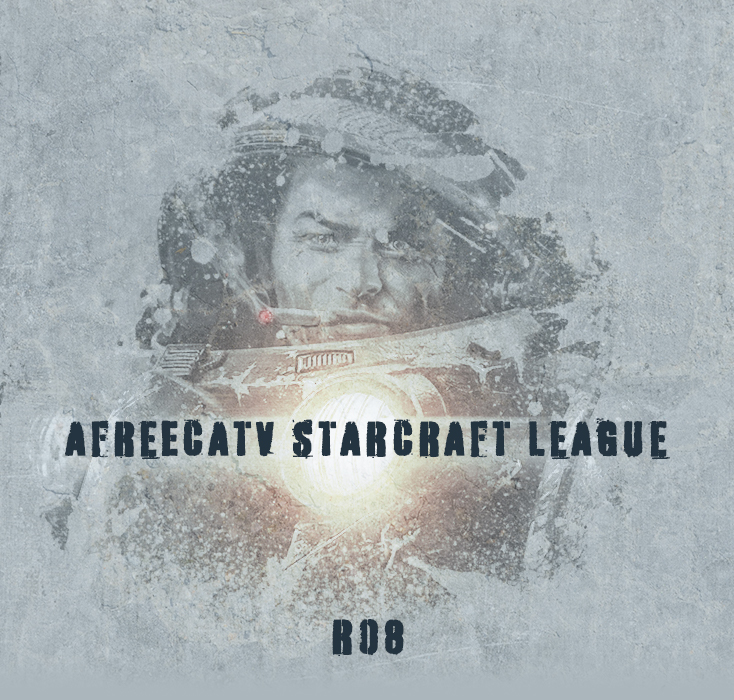 The first half of the Ro8 has shown the Victors to outmatch and outclass their opponents on every turn. Will we see a repeat of those results in the latter half?

With Mini and ZerO easily dominating their opponents in their games we now head off to the latter half of the Ro8 with Snow vs hero in PvZ action and Larva taking on Rush in ZvT action.


The ASL quarterfinals suffered two massive blowouts. Does
hero
versus
Snow
offer viewers the best chance to see a close, dogfight series? Snow is clearly the strongest player between the two when it comes to form and momentum. In the head, most fans have him down as the favorite to win. "Not so fast says", says hero. hero holds an 83% (2-10) winrate over Snow's head. In fact, prior to his win in ASL 10, Snow was in a 7 games skid against hero and hadn't won a game against him in a tournament setting since 2014. Tracking back even further, Snow has a 33% winrate against hero in the Kespa era too.
With the base stats established, let's examine the maps:
Map Order:
The map pool is the best set of maps for Protoss versus Zerg in years. For those who think
Snow
is a heavy favorite,
hero
gets two map advantages. The first map, Hidden Track, has not had a single PvZ played on it this season. The huge variety in this map offers a smart player like hero a real chance to bring out mind games in the opening gambit. The maps design also appears to be a play on the former map,

Judgement Day
, with a different tile set. If the relationship between the two maps holds, then stats would favor Zerg to win on this map.
The second map advantage comes from Eclipse in game 4. If the series is tight, and hero makes it to the fourth map, this almost guarantees him a victory. Eclipse has a 67% winrate for Zergs players and offers the perfect mix of obstacles that make it really difficult for any Protoss player to win a game.
Snow's map selection has also proven fortuitous. Ascension (2nd map) and Fighting Spirit (5th map) both offer 50% win rates for the matchup. Given Snow's current form and ability to whip up some really cool two base builds, these maps looks like go-to victories for the Protoss player. Ultimate Stream (3rd map) owns a 77% win rate for Protoss and looks like a guaranteed notch in Snow's belt. If Snow manages to take a win in the first map, it could look like a quick 3-0 series.
Conclusion:
hero
has been forgotten by his fans. Between 2013 and 2018, hero earned 3 gold medals, 7 silvers, and 4 Bronze medals. ASL Season 4, hero lost in the finals to Flash. ASL Season 5, hero lost to eventual champion Rain and finished 3rd. Now hero is back in the ASL and he might just be one of the best Protoss versus Zerg players of all time. See further proof by rewatching hero stomp Bisu (who was in top form at the time) in the 11th Sonic Starleague. The series should serve as a reminder that the king of PvZ is back.
hero advances 3-1 to the Ro4!



Larva
absolutely ploughed his way through Snow and Bisu to make it to the Ro8 but we don't know what his ZvT looks like this season and you can't find a better challenge than
Rush
to figure that out.
Map Picks:
Set 1:

Ultimate Stream
(
Larva
)
Set 2:

Eclipse
(
Rush
)
Set 3:

Ascension
(
Larva
)
Set 4:

Fighting Spirit
(
Rush
)
Set 5:

Polaris Rhapsody
(Afreeca Default)
Map picks for Larva do make sense for him, hes always been among the first people to figure out how to play a newer map and abuse his knowledge like in his game against Snow in the Ro16 his other choice is Ascension and Zerg is still undefeated against Terran offline and top tier zergs have a winning record against Terran on the map.
No surprises on Rush's picks either, Eclipse has been great for terran both online and offline, keeping that 3rd base and especially 4th base is pretty hard in that matchup for Zerg, in fact if you look back on the game that JyJ played against ZerO, overconfident though it may have been in execution, the decision to just leave just a handful of marines to finish off ZerO's third while he quickly cycled to trying to bust the natural is one that would have worked out better in any other circumstance and that what makes Eclipse so good for Terran.
I shouldn't really have to explain again how good Fighting Spirit has been for Terran against Zerg nearly 12 years on since its introduction, especially with the current meta in TvZ.
There hasn't been a TvZ this season on Polaris Rhapsody, its always been a Terran favored map, I've seen zergs rush to take the double gas base as their third try to hold it, turtle up and hit with ultraling defiler late game, its doable for Larva, less likely against Rush, if it does go to Game 5, Rush wins the series.
We're also looking at 2 high ELO players on the sponbbang ranking, Larva at #4 and Rush at #9 and despite their rank difference Rush is the absolute favorite having played 66 games against each other since the start of April, their head to head in that period is Rush 46- 20 Larva, that is a nearly 70% winrate on a solid sample size of games. Overall Rush has a 61.5% winrate against Zerg also having a close winning record against ZerO (Rush 21-19 ZerO) which is 40 games, again a not insignificant sample size. Larva has a 48.7% winrate in the matchup just managing to hold his own against good TvZers like Light (Larva 16-18 Light).
All in all, Larva is pretty good at preparing for maps and might take Rush by surprise but the reality here is, Rush is not just good against Zerg, hes great against Larva. Its unlikely there will be repeat of what happened against hero in the Ro16 in this series, Rush has been here before, he can handle the pressure of playing a big offline Bo5 match.
Rush to Advance to the Ro4 3-1!
---
Writers: BLinD-RawR, BisuDagger
Graphics: v1
Editors: BLinD-RawR