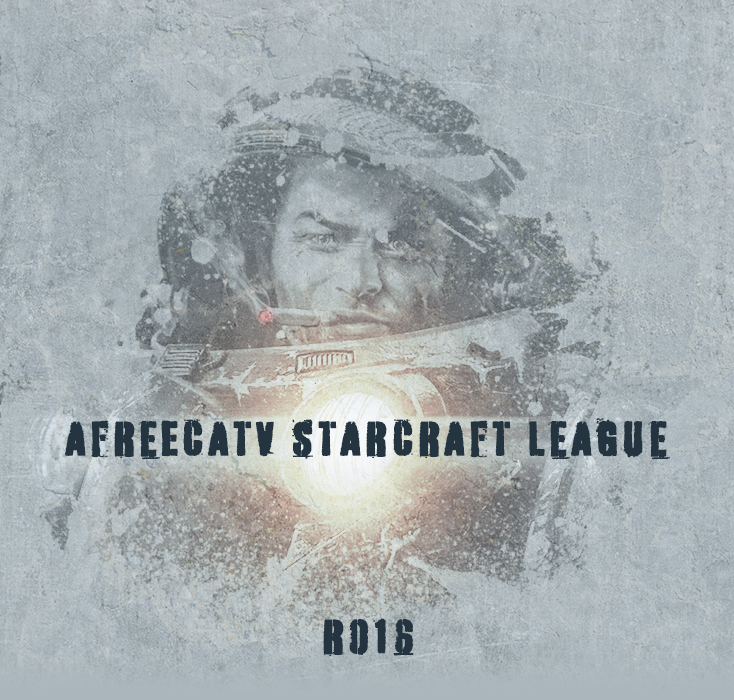 After a bunch of surprises coming out of the gate in this Ro16 from Group A and B we turn to the latter half of the ASL Ro16 with Group C featuring a star studded lineup of Larva, Bisu, EffOrt and Snow and Group D featuring hero caught in the battle for Terran supermacy between Rush, Royal(sOrry) and Light.


No Terrans Club
There are no clear cut winners in this group, this is easily one of the hardest groups I've ever had to predict and my personal track record for this season is bad as it is, between Larva, Bisu, EffOrt and Snow every single one of them are very good at the opposing match up and 3 of them have shown to be great at the mirror matchup as well.
In the month of April alone Bisu and Larva have played 33 games against each other with a 18-15 record in the favor of Bisu, a record that long time fans can look at and find bisu awfully cutting it close against Larva who used to be his whipping post to boost his PvZ stats back in the day, goes to show how good larva is right now. Larva's sponbbang record in the last month against other protoss like Shuttle who most part plays a solid mid-late game protoss is (30-9, 77%) and Mini who is an unorthodox and very aggressive player is (34-16, 68%) which goes to show obviously does well against various styles and strategies but struggles a bit more against Bisu who in most cases gets his wins from better in the moment decision making and adjustments to the strategy more than the overall grand strategy, and for that I do believe that Bisu still does take the opening game, but I won't be surprised if it goes the other way, after all Bisu has trouble in actually trying to play good in offline matches.
One of the things I noticed with regards to Snow during his preparation of his Ro24 matches, he was still massing a lot of sponmatches against zergs despite the fact that he didn't have to deal no zergs in his group and during that period to now Snow and EffOrt played each other in 12 games going (7-5, 58.3%) in favor of Snow, we can also apply the same Shuttle/Mini quotient for EffOrt as well against whom hes 67% and 70% respectively, and while this is EffOrt's true test and first offline PvZ since his return from army, I would like to give that slight advantage to Snow for his preparations.
on a side note I realized as I was writing this that both opening matches are team kills, with Bisu and Larva being former SKT members and EffOrt and Snow being former CJ Entus members, funny how things work out like that
This leaves us with a huge PvP winner's series and while both players haven't played a lot of PvP in sponmatches, they rarely lost the ones they played either and although they have not played each other in april, they did have 2 games in march, both won by Snow. Bisu is without a doubt one of the best in PvP, but the claim for the best still lies with Snow at the moment given how he is the master of reavers and reaver micro is absolutely essential in early game PvP and now that its not just a Bo1 Bisu can't rely on getting a quick an dirty win to make it out of the group, advantage snow, snow should advance.
For as awful as Larva's sponbbang rating is for ZvZ(36.3%) right now, I still can't count him out against EffOrt, maybe its the deja vu of that all zerg group from ASL4 or in general seeing EffOrt get jobbed out of another Ro16 because of ZvZ, luckily it being a Bo3 means that there can be some adjusting and course correction on EffOrt's part if he is caught off guard and overall EffOrt always had good ZvZ, just that his offline track record for it has always been bad. I'm not flipping a coin, I'm taking a decision and that decision is EffOrt.
Regardless of EffOrt or Larva, the final match is not only going to be tough its going to be one thats been storied over the years, EffOrt and Bisu have had a long rivalry, of course they were the finalists of the precursor to the ASL in the VNSL where EffOrt won the series and of course they other skirmishes over the years make anyone whos a fan of starcraft hyped for this match. I'm going for Bisu on this, their head to head record is 14-7 since march in favor of Bisu.
There are legitimately no possible upsets in this group, I would not be surprised with any combination advancing to the Ro8, I'm playing by the numbers here like I always do, in fact the only upset would be if we don't get good games from this group.
Final Prediction:
Bisu
>
Larva
Snow
>
EffOrt
Snow
>
Bisu
EffOrt
>
Larva
Bisu
>
EffOrt
Snow and
Bisu Advance to the Ro8!

Had your fill with all that PvZ, ZvZ and PvP from Group C? Good because now we're running the marathon of TvTs and if you don't like it, well you better hope hero tries to advance 2nd and not 1st out of the group, but jokes aside many fans, especially in korea are looking at this group to find out who is going to be the next leader of the terran race now that Flash is away. Rush, Royal and Light all have a claim to the throne.
According to sponbbang results, based on the month of April there seems to be a triangle of a winloss record between the three terrans in the group with Rush > Royal(6-2), Royal > Light(2-0) and Light > Rush (2-1) and how those results play into the group depends on how the opening matches go, starting with:
Rush and Royal for the group's first opening match, as mentioned Rush has an advantage, in fact if you factor in their March results the head to head is 10-8 in Rush's favor, so in the last month, Rush has actually been pulling ahead of Royal in TvT or at least it seems like Rush has figured Royal out at the moment, all 3 players have similar styles in TvT feeling very comfortable playing the classic style of TvT but Rush also from stream seems to have taken to incorporating the modern refined timings that give the pace to the modern TvT and that might be what gives him the edge against Royal thus far.
Light is always going to be favored in a TvZ, it's his absolute bread and butter and while it's not the absolute best it's ever been, it's still pretty good right now, but hero is no slouch either, their head to head sits at 2-2 for April on the other hand polypoid is really good for Terran in TvZ, Light should take this.
Light and Rush are very similar in style, skill and overall decision making when it comes to TvT, this is a true mirror's mirror and its a Bo3 with all the adjustments to be made based on the previous match, you generally don't coinflip a TvT but in this case you might have to, if I had to pick one then purely on sponbbang results I'd pick Light.
Royal vs hero is going to be a banger of a match though, just like light and hero both have a tied head to head but the sample size of games is a lot bigger with them being 13-13, this is going to be a great TvZ with 2 people who have played each other a lot recently, expect some metagaming and mindgames, not sure who to pick, I like TvZ more so I pick hero.
Final Game could very well be Royal vs Rush again, in which case I'd still just pick Rush to win, however if it is hero vs Rush we get another close call with the head to head of hero and Rush being 6-5 in the favor of hero, although it is to be said that 4 of the maps in the pool overwhelmingly favour terran over zerg, but the games were played on the ASL maps, I honestly cannot pick a winner on this either, its going to be close but we might be ending up with only 1 zerg in the Ro8.
Final Prediction:
Rush
>
Royal
Light
>
hero
Light
>
Rush
hero
>
Royal
Rush
>
hero
Light and
Rush to advance to the Ro8!
---
Writers: BLinD-RawR
Graphics: v1
Editors: BLinD-RawR