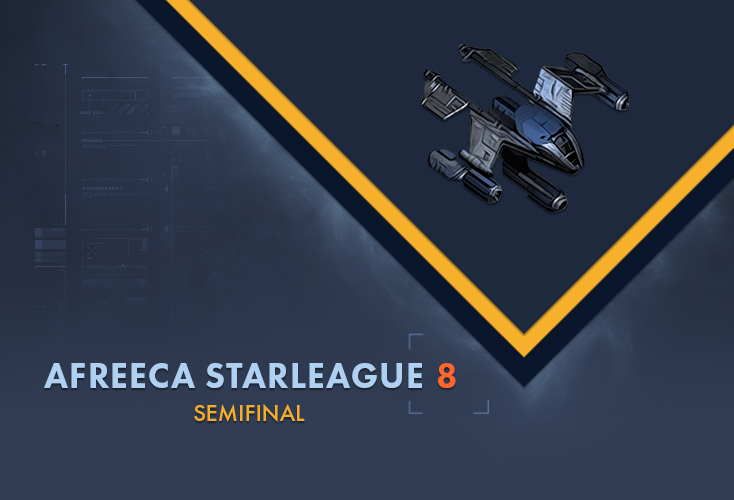 The Ro4 is classically referred to as the "finals before the finals" because of its penchant to pit the best players against each other. So many tournaments are remembered for their semifinals more than their finals. More often than not, these wild, everything-on-the-line matches end up being closer fought and more heavily contested than the crown itself. The difference between first and second is brutal, but the difference between coming in second and coming in third is massive.

The matchups this week are the finals before the finals. Expect both matches to be incredibly close and tense. This is the time for players to buckle down and bring out their best. If they bring everything they've got, maybe...just maybe...they might get a chance to walk out on stage next weekend as champion.



Table of contents


The Path of Daggers
"On the heights, the paths are paved with daggers." - Seanchan saying
As the culling continues on the way to the final match, the surviving players are the sturdiest, strongest, smartest, and trickiest, and these two are certainly no exception.
Snow
was a runner-up in Season 5 and placed Top 4 in KSL3 while Action has been steadily improving to claim his first semifinals appearance.
Known for his PvT prowess and impeccable Shuttle/Reaver micro, Snow was considered a one matchup specialist for a while, but through hard work and exclusive preparation, his previously mediocre results versus Zerg have improved considerably to the point where he eliminated Soulkey in KSL3, a time when Soulkey was widely considered the best Zerg player in the world.
Snow consistently rocks an online win rate in PvZ greater than 60%, and August is no exception. He utilizes clean, Stork-like builds with forge openings, he scouts meticulously, and he does not refrain from using reavers when possible. His considerable offline experience—including his 3-2 win against Flash himself—make him a very dangerous adversary.
His defense against early to midgame aggression might be considered a weak point after a series of sharp hydra pushes by MisO broke his back in their first KSL3 group match. He also lost to a well-designed build and mind game from ZeLoT this season. However, aside from these minor scouting snafus, Snow has got the matchup downloaded.
Action
should not be underestimated, though. He put up a fight against Rain in his ASL debut in Season 5 performed admirably in Season 6 before narrowly losing to a surprisingly in-form Shuttle. Last season didn't go very well for him—he was eliminated by PianO in the group stage after losing to Snow in the winners match. Still, he shows great potential.
Action's online win rate sits at a respectable 62.5% throughout the summer. His style versus Protoss is very much designed to disrupt builds, throw off timings, and cause mishap and mayhem for his opponent. His early game unit control is exquisite as shown in his 3-0 thrashing of ASL7 runner-up Mini during their KSL3 group match. In the face of hyper-aggression, he sometimes snatches victory from the jaws of defeat with quick reaction time on drones and impeccable mutalisk micro.
We can expect Action to poke, prod, and be a general nuisance throughout the series. Should the game stabilize and enter the macro stage, Action is at a slight disadvantage despite his good mechanics. The biggest issue, however, could be Action's physical and mental state. In mid August he had surgery for acute appendicitis, but he was back on track just three days later and in apparently good form, defeating Best 3-1. This is surely a surprise even considering his immense work ethic, as recovering from even routine surgery is nothing to scoff at. The extent of his recovery remains to be seen.
Regarding maps, Snow chose to ban Multiverse and Action vetoed Block Chain, which leaves Neo Bloody Ridge, Neo Sylphid, Overwatch, Tripod, and Neo Ground Zero to be played. The first three of the maps are fairly balanced in both geography and stats with a slight advantage for Protoss on Overwatch; Tripod and Neo Ground Zero are skewed a bit towards Zerg. With both players' penchant for specialized builds, we can expect them to exploit any slight geographic feature of all of those maps.
Snow in particular might be interested in his feared Reaver/Shuttle style in a speed Zealot/Reaver build on Tripod. Action has demonstrated significant mastery of the so-called "9734" build that is all the hype versus Protoss lately, so Snow's answer to it remains to be seen.
The players' styles clash in a way that makes the matchup really exciting and tough to accurately predict. With all of the "hard" data—regarding statistics, strengths and weaknesses—being taken into account, possibly the most important variable in this match is the players' state of mind. In that regard, Snow's mindset is considerably more robust with more stage experience and significantly better offline results. The ruthlessness he displayed in dismantling Last is outright frightening, and he styled on the best Zerg in the world in their KSL3 match with a Dark Archon and Maelstrom. Action, on the other hand, has looked a bit tense and is still recuperating. Assuming he's in top condition, he's a more than adequate opponent for Protoss virtuoso Snow and can give him a run for his money, but I'd still consider Snow the favorite here.
Snow to win and advance to the Grand Final!
Editor's note: Action recently underwent an emergency appendectomy and is still recovering from surgery. Whether he will be in good enough health to play his match is unknown at this time.

The By.clan Clash


When KeSPA switched to StarCraft II, Flash was leaving a scene he'd dominated from a very young age. Rain, on the other hand, hadn't seen as much success by any applicable measure. A lot has happened since. While Flash is often considered to have had a rather lackluster career in SC2 with a single gold at IEM Toronto in 2014, Rain reigned supreme in both the GSL and the OSL on top of multiple Top 8 finishes across a wide spectrum of tours. Flash chose to bid farewell to SC2 much sooner than Rain did and quite frankly hasn't had too much trouble reasserting himself as the most dominant Brood War player of all time. This time (and as far as BW is concerned), though, Rain is hot on his heels and suddenly rocketing to stardom off the back of an ASL/KSL trophy combo.

The Flash of yore, whilst by and large being unanimously hailed the best gamer of all time, still faced opposition—in the rest of TBLS, in young up-and-comer Fantasy, or in Effort...opposition that isn't quite there anymore. Jaedong has faded into obscurity. Stork has likewise struggled to find himself in the post-KeSPA landscape of BW. Bisu spent the last two years collapsing North Korean tunnels that dot the border (well, I imagine he did) and might never get to face off against Flash again. Fantasy deems SC2 to be his calling. Effort is currently chucking grenades at straw dummies (well, he might be, right?). Who's to stop Flash from cruising to yet another ASL victory if his nemeses have all but disappeared?

Well, even though they might not have as cool a nickname (yet) as the Six Dragons or the Three Kings, there's a host of new kids on the block taking over. There's Last, Rain, Snow, Sharp, a bunch of others with flashes of brilliance and pretty big shoes to fill. Despite the rise of various other esports in Korea and a more light-hearted approach to Brood War on the whole, StarCraft lives on. But it won't manage without players willing to commit themselves to the progaming life. Flash has done this for so long, sacrificing his body and mind to the game, and finally his body is giving out on him.

This might be Flash's last tournament, ever.

Winning an ASL would be a fitting send-off for a player as storied as the Ultimate Weapon. But, wouldn't the scene rather have Rain reign supreme, knowing that, even though Flash, the best gamer of all time, is gone, Brood War is in good hands? It's one thing to be considered the best if Flash isn't there...but the slaying of a god by the hands of a player who has reached that peak despite the biggest hurdle of all still in their way? That would be the true passing of the torch.

Many hoped for these two in the finals, but, alas, that is not the case. I'm not going to look at stats this time, or at their head-to-head record because, frankly, I don't think any of it matters.

All I know is you can't miss this one.





---