free is a perverted player who abuses reavers,
Tyson can only win games with carriers and
Lazy is much like Tyson minus the carriers. That is how
HiyA summed up group G before choosing to play Lazy first. This decision worked out for Hiya but which one of the three remaining players advanced from second place and what were their thoughts?


---
HiyA advanced to round of 16 after shutting down
Lazy's carrier switch attempt in the first match and beating
free in the winners' match on Fighting Spirit. What is Fishiking's masterplan for winning this season?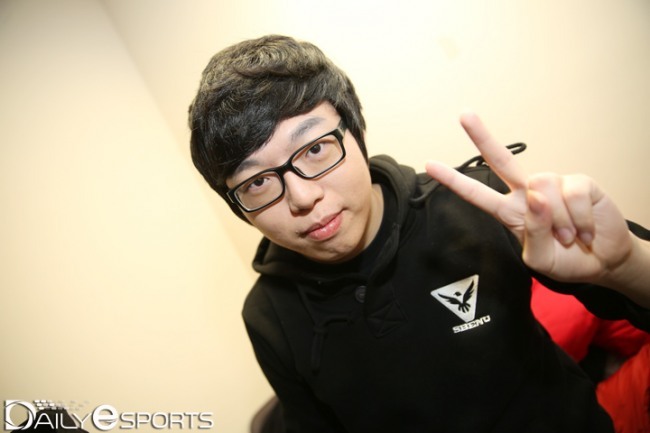 You advanced to round of 16. How do you feel?
I didn't expect to advance this easily. It's a relief. Overcoming a difficult group and advancing, I feel good.

Watching your games, it looked like you prepared well.
I didn't prepare much. I must be better than I thought (laughs). The more I prepared for TvP, the more I felt like I'd be losing so instead I didn't practise.

Even though you didn't prepare much, your play was perfect.
Truthfully I didn't feel like I would win. Since I didn't practice much I even thought that I couldn't win. But with that mindset I was able to relax and play comfortably.

Do you maybe think you shouldn't prepare for the next round either?
Now that I advanced to round of 16, should I practice even less? (laughs) I think round of 16 will be different from this one.

Any particular player you wouldn't want to play in the next round?
There's not a player that worries me, to be honest (laughs). When the countdown starts I'll just say to myself: "I'm probably going to lose but I'll do my best." (laughs)

Source: DES


---

After beating
Tyson in the first game,
free lost to
HiyA in the winners' match but made up for it by beating
Tyson in their back-and-forth re-game on Blue Storm and proving he still deserves his nickname: God of Battle. Just how much does one of the

Six Dragons want the SSL title?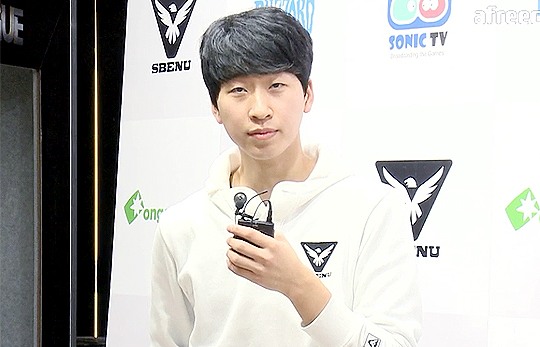 You made round of 16. How do you feel?
I had to advance to round of 16 and play at OGN's studio. Am I not one of the Six Dragons? Being one, getting eliminated at the round of 32 and not setting foot on OGN's stage was not an option. I am glad to have advanced to round of 16.

Your skills have gotten better than ever before.
I practised really hard. Even yesterday I practised until 4 AM. I'll take care of the challenge this Starleague poses. (laughs)

You faced a crisis in your re-game against Tyson.
I thought it would be over with the first dragoon attack. I didn't think my opponent was all-in but seeing the dragoons flooding my base I thought I would lose. But thinking I should overcome all hardships and make sure I'm not eliminated, I kept reminding myself that I have to win.

Do you have a recipe for keeping your control calm in unfavorable situations?
If you play so many games, everything about the map and the engagements becomes your second nature.

You made a mistake, losing a shuttle with two reavers.
When my shuttle was sniped, it was the second time I almost gave up (laughs). Still, I caught up to my opponent by sniping his reavers. Thinking I would win the game, Tyson had to commit to an attack. I have been there before (laughs). It was Tyson's only option.

Are you looking forward to playing at OGN's studio?
I never managed to reach the finals of a Starleague as a progamer. I really want to do that so I think I will practise even harder. I want to make my fans happy.

Source: DES


---

Original interviews by Daily eSports journalist Lee Sora - sora@dailyesports.com

Note: The short introductions are not translations, only the actual interviews.

SSL banners by: DiMiaN