A new people's champion has been crowned, all around the forums you can hear hysterical fans screaming his name. ZeLoT! ZeLoT! ZeLoT! Armed with only a handful of early game all-ins, a very handsome jumper and the
undying devotion of his first and truest fan, Sayle
, ZeLoT has become the only amateur to advance to the Ro8 of the itemBay 8th SSL. In slightly more mundane news, Killer also made it through group B (surprise!) while by.hero took out group A, profiting from Ample's less than impressive post-girlfriend TvZ.
In this SSL news update, Hyde has again delivered us a
flawlessly reasoned and eloquently rendered recap section
, covering the first two groups of the Ro16. This is followed by an
interview with the aforementioned hydralisk hierophant, ZeLoT
, conducted and translated by newly-made TeamLiquid staff members, BisuDagger and Kimoleon. Finally, oh dear,
the previews

.
The last two groups of the Ro16 contain some of the best players remaining in this tournament and should provide an excellent insight into the form of a number of our likely semi-final and final participants. Finally, adding an extra motivational boost for those players still remaining in the SSL, Sonic announced earlier this week the venue for the final, Jamsil Students' Gymnasium. With a 5500 person seating capacity and in the same setting as the last Brood War OSL final, this venue sends a message to both players and fans; Sonic, like ZeLoT, is all in.
Round of 16 Recap Part I
By Hyde
A hero and a villain
It was mostly smooth sailing once again for hero, who found himself in another fairly easy group that was
almost identical
to his last. The only sign of trouble hero had was against ZeLoT, who tried to take revenge for his previous series with a devilish ling and offensive sunken/spore build which hero narrowly escaped. After that hero handily swept aside a struggling Ample to become the first quarter-finalist.
Both ZeLoT and Lucifer made up the last of the amateurs, two players who made their debuts at the same time but have taken different paths to arrive at different results. Lucifer's performance last round left much to desire and his timid play continued to hamper his potential this round. While Lucifer's losses against ZeLoT can partly be chalked up to bad luck, there was a miasma of hesitancy and indecisiveness that surrounded him and imprisoned his ability to win games against others.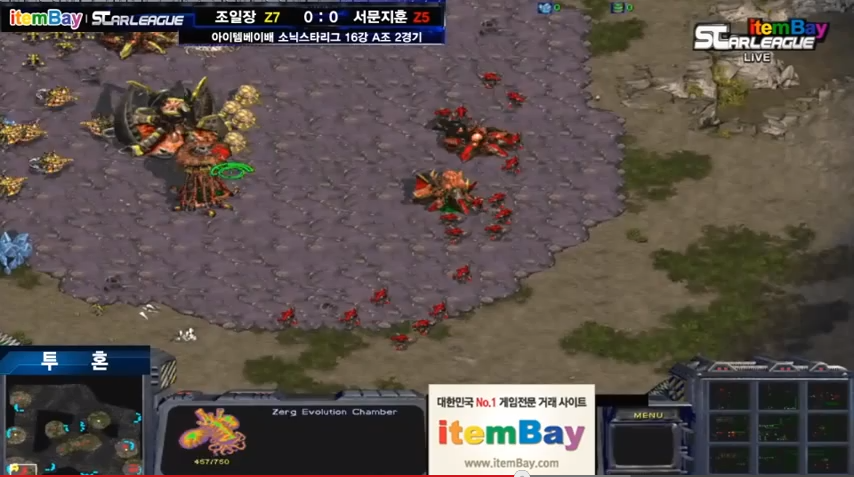 Just one of the many evil schemes ZeLoT has up his sleeve.
In stark contrast to Lucifer's timid play is ZeLoT, who has slowly painted himself to be the villain of this starleague, one with a clear vision and a diabolical plan which is to use aggressive, unsavory, and sometimes outlandish strategies to get the better of superior players. It's a stratagem that's worked fairly well and has continued to cause upsets. How much longer this kind of play will carry ZeLoT is another question entirely and there's no doubt that future opponents will be on high alert for his antics.
Ample's tournament runs have always been erratic; when he's on his best he's quite capable of making it far into tournaments but when he's not his results and play can be horrific. Ample had serious issues dealing with both Zergs during the night, the problem was more pronounced in the presences of mutalisks, and further exacerbated when he recklessly threw away his large numbers of marines. Another thing that was alarming was the fact that Ample seemed to freeze up, never doing what was necessary to elevate his position, even when he had sufficient time to prepare. These factors combined created an environment where Ample just couldn't win.
No room for mistakes
Killer found himself in another group full of Protoss players this round but unlike the last group, these were all seasoned veterans. Killer's passage to the quarter-finals was not made easy as he was fiercely challenged by Pusan, who was the first to push Killer completely out of his comfort zone. Killer then received his first taste of defeat at the hands of Shuttle in a nail-bitingly close series that almost toppled the reigning champion in the winners' series.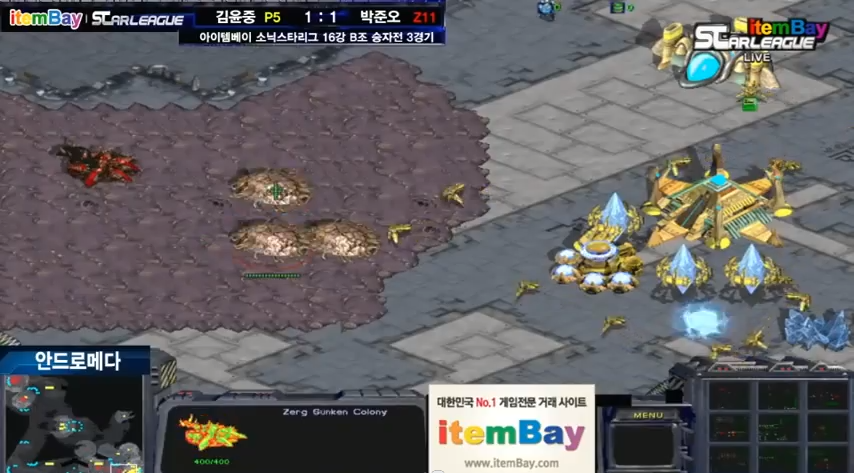 Just when Shuttle thought he had the game in the bag...
Pusan's performance in the previous round indicated he was still a little rough around the edges, and unfortunately unlike his previous group he didn't have the luxury of amateurs to exploit. There was no room for Pusan to make mistakes, not in this group, and the few fancy moves he had just weren't enough to keep him out of the losers' bracket. In the end, Pusan deficiencies had him eliminated by friend and former team mate Tyson, who no doubt won with a heavy heart if the rumors of this being Pusan's last SSL are indeed true.
If Shuttle's initial encounter with Tyson was any evidence than he was the favored Protoss to advance along side Killer. But somewhere along the line something changed in both Shuttle and Tyson. When Shuttle clashed against Tyson a second time, he seemed rattled. It was the final round after all and the stakes were high - someone was going to be eliminated. The confidence Shuttle exuded earlier had disappeared and it was Tyson who exhibited confident play, the kind that allows one to make bold moves easily when there's a lot on the line. Tyson would attack daringly and expand behind it to create runaway economies that made it simply impossible for Shuttle to win. Tyson would take the series in two straight games and enter a starleague quarter-finals for the first time in his career.
Interview with ZeLoT
By BisuDagger & Kimoleon
Hello ZeLoT. I am BisuDagger from Teamliquid.net. I am an English caster for the Sonic Starleague but we have a whole staff dedicated to reporting news on the Sonic Starleague. It is very exciting to have you for an interview and Sonic fans look forward to hearing from you!

You advanced to the Ro8 from group A, how does it feel?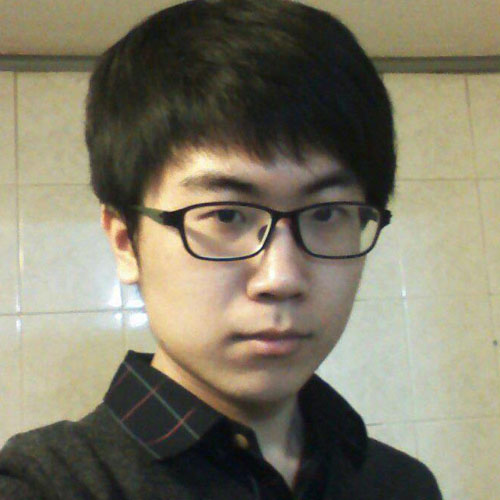 I had low expectations but I'm very happy to move on.
From your Daily eSports interview it seems that you have gained many fans by being one of the non ex-progamers to make it this far. Do you receive lots of messages from fans?
ZeLoT
I won most of my games with early-game all-ins so I thought I would gain many anti fans but it seems I gained a lot of fans, thanks to you too (laugh).
By.Hero, a well-known player also advanced. He defeated you in the first match. Is versus Zerg a difficult match up for you?
ZeLoT
I am normally confident in ZvZ but since By.Hero has such a reputation I think I psyched myself out, if we meet again I will definitely win (laughs).
You defeated Ample who is a very talented Terran player. When watching the games he seemed easily frustrated after each of his losses. Did you aim for this in the beginning?
ZeLoT
I didn't aim for that but looking at Ample's play I prepared accordingly.
Among the foreigners we noticed that you fist pump during games which you are winning. You looked so happy, could we ask you to do a bigger ceremony for us next time you win a game?
ZeLoT
I'm usually shy so I can't do those kinds of things, but if I can make it to the Round of 4 I feel like I could do one from being happy to move on (laughs).
Who do you want to play in the Round of 8?
ZeLoT
Firstly I don't want to meet someone that knows my style, personally I would pick Choi Ho Sun (Ssak).
Could you please tell us where you discovered SC1 and when you started playing it??
ZeLoT
I can't remember that well (laugh). I think it was during Elementary School, I didn't play on Battlenet but used cheat codes in single player. I think I started playing like crazy when I was 16 (laughs).
Do you plan on competing at a high level for a long time?
ZeLoT
Of course I want to continue, and I will. But it seems like I will have to start my mandatory military service this Summer. (T.T)
What sports do you like to play?
ZeLoT
I like Billiards and Football. I'm not very good though. (laugh)
Are you currently dating anyone?
ZeLoT
Sadly I don't have one T.T I hope I get one soon. (laugh)
Do you have a favorite K-Pop artist/group?
ZeLoT
I like IU, she's very pretty.
At this time I would like to let you know that one of our staff members, Sayle, says he is your biggest fan even though he thinks Protoss is the best race. Could you please give him a special message for us?
ZeLoT
If he's one of my biggest fans then he'll start liking Zergs too =D =D
Well this concludes the questions for our mini interview. I hope we get an opportunity to talk more. Is there anything you would like to say to the foreign community cheering on the SSL?
ZeLoT
The fact that I have foreigner fans is wonderful and I feel great, for my Round of 8 games I promise I will show great games.
Round of 16 Preview Part II
By kjwcj
| Group C | Group D |
| --- | --- |
| Movie | Mong |
| Sexy | HiyA |
| Larva | sSak |
| kkong | Lazy |
Group C
Saturday, Apr 13 10:00am GMT (GMT+00:00)
Movie's run through SSL8 has been fairly straightforward so far and it doesn't appear likely that any of his opposition in this group will be able to disrupt his progress through to the Ro8. Meanwhile, Sexy's return to SOSPA competition in the Ro32 went reasonably well, taking out beast with relative ease but looking some way off challenging Mong's TvT in the winners' final.
Closing out the group are two players who have already met once in this SSL; Larva and kkong. Although neither player had much trouble dealing with the two amateurs that shared their Ro32 group, Larva's straightforward dismissal of kkong in the winners' final doesn't bode well for the former MBC Terran, given Larva's historical weakness in ZvT.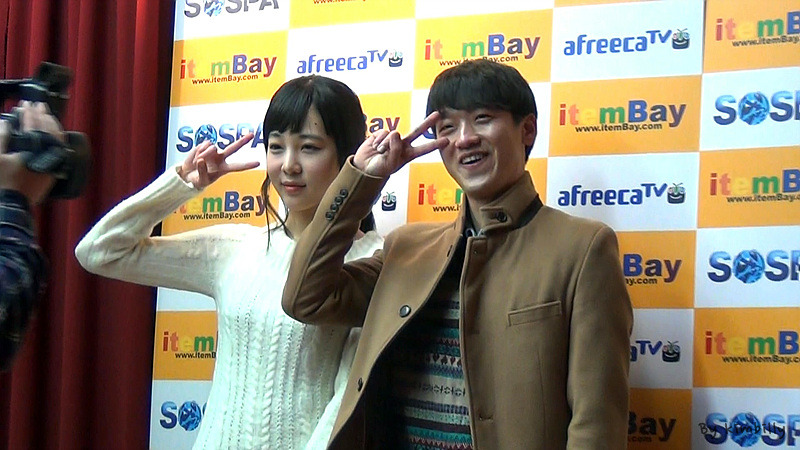 Kkong indicates how many centre barracks he is going to build versus Larva.
While Movie's breakout performances in the 11th and 12th SRTs earlier this year featured two very strong PvT series, his overall win record versus Terran (which at time of writing stands at exactly 50%) is not particularly impressive in comparison with his other two match-ups. Fortunately for Movie, the main Terran threat in group C, Sexy, has always struggled in the past versus top Protoss players and is unlikely to have improved much since he was eliminated from SSL7 by Hint.
The most likely winners final appears to be Movie versus Larva, a match-up which, given the ex-SKT Zerg's track record in SSL ZvP series, should be very interesting. Movie doesn't lose very often in ZvP, with his only broadcast losses since January coming against Killer in a series which he ended up winning. Larva's form since his appearance in the SSL7 final has declined a little but he has still managed a 70% win-rate versus Protoss so far in 2013 and is well positioned to at least provide a strong challenge to Movie, if they do happen to meet.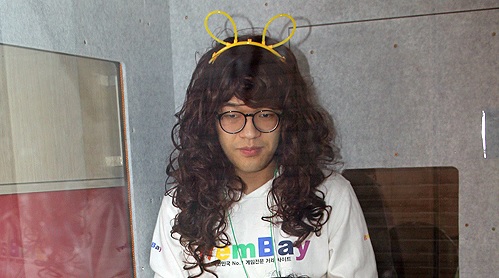 No matter what happens to his Starcraft career, Larva will always be able to find work as a booth girl.
Kkong does not have a particularly long history of Afreeca competition, leaving us little to go on other than his middling performance in the Ro32. Suffice it to say, if his TvT is better than his other two match-ups, he might beat Sexy, otherwise he's going to finish last. In the past Sexy's TvT has been decent but given that he has only played four broadcast games in the match-up since August of last year, who knows what he'll bring to the table.
The one thing that we can be sure about with Sexy is that he kills Zergs. At his peak early last year, Sexy was one of the few Terrans on Afreeca who could mix it with ZvT superstars Luxury and MinHo, and his recent series against beast, along with a win over Larva in Race Wars, suggest that if he does make it to a series against the WigZerg, he is favourite to come out on top.
Movie
and
Sexy
to advance.
Group D
Saturday, Apr 20 10:00am GMT (GMT+00:00)
The final group of the Ro16 should provide ample opportunity for viewers to sit back and reflect on what has happened so far in SSL8, with the night likely to be dominated by TvT. Mong and HiyA, two players who by now must be considered Afreeca veterans, face off in the opening match of the night. Neither player has really put in any performances worth getting excited about so far in this SSL, with HiyA's 2-1 win over fellow A-team pro Sea in the Ro32 group C losers' match more resemblant of a narrow escape than a triumphant victory.
sSak's fresh arrival from a KeSPA team house gives him an excellent platform to campaign for the place of top Terran on Afreeca, with his 3-0 record against non-trivial opposition in the Ro32 further underlining his quality. The former SKT Terran's professional record is not quite as impressive as HiyA's, but features broadcast wins over the likes of Leta and Flash, positioning him well for any mirror match series he's likely to play in this Terran heavy group.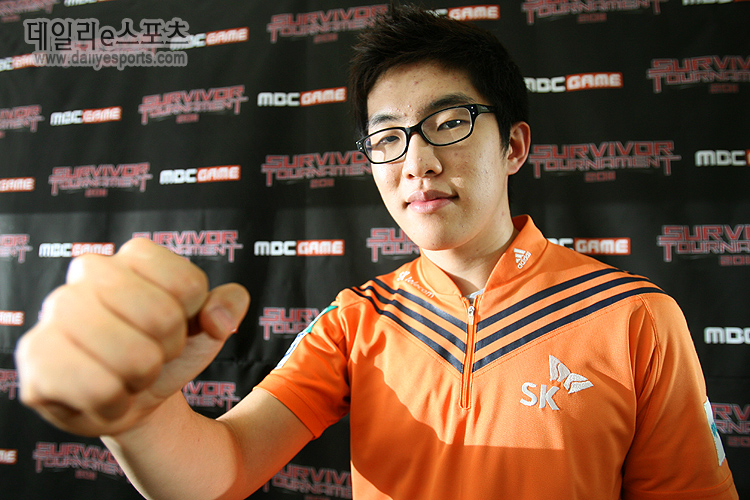 You do not want to know what he's going to do with that fist.
Elsewhere, Lazy's progress to the second round from Ro32 group H appears to have been more of a surprise to me than it was to most regular Afreeca viewers and the ex-MBC Protoss' participation in a number of SOSPA events since his Ro32 games implies he's here to stay. While he looks to be a solid addition to the Protoss talent pool, Lazy will be hard pressed to make a real impact on this group, and a close losers' match scrap with Mong is probably the best we should expect at this stage.
The headline match-up for this group is clearly sSak versus HiyA, with these two players representing the best of the ex-pro Terran representation remaining in the SSL following the elimination of Iris and Sea in the Ro32. While sSak's achievements as a progamer clearly don't measure up to HiyA's, he has a huge advantage in terms of training, with his last televised Brood War win coming in late 2012. Although a few months of SC2 practice will likely have dulled his Brood War skills a little since that last broadcast win, sSak still ought to have the upper hand over HiyA and looks like a strong candidate for a finals appearance.
Hopefully Mong's in-game decision making is better than his haircut decision making.
HiyA versus Mong is a match-up as old as time itself. With Mong existing as the top player on Afreeca before the arrival of HiyA in late 2011, over the last year and a half these two have played countless series in both competitive tournaments and while dueling in the stratosphere of the Fish ladder. HiyA has, for the most part, always had the advantage, with Mong's TvT never really measuring up to his other two match-ups. But these two clearly know each others' style well, and Mong should be well motivated given their last series in the 12th SRT ended in a heavily one-sided 3-0 for HiyA.
Second only to group B in terms of overall strength and featuring at least one likely semi-finalist, this group is hardly straightforward in terms of possible outcomes. However, as usual, it feels safest to err on the side professional experience, something that sSak and especially HiyA have in spades. Mong is somewhat unfortunate that he was given a group without even one Zerg to destroy but his likely elimination is a byproduct of the continuing rise in standards that we've seen in SOSPA competition over the last six months.
sSak
and
HiyA
to advance.
---
WRITERS:
Hyde, kjwcj, BisuDagger
GRAPHICS:
Hyde
TRANSLATORS:
Kimoleon
PHOTOS:
dailyesports
,
kimbilly