Requested by BLinD-RawR. Thank you so much rotinegg for helping with the parts I had trouble with <3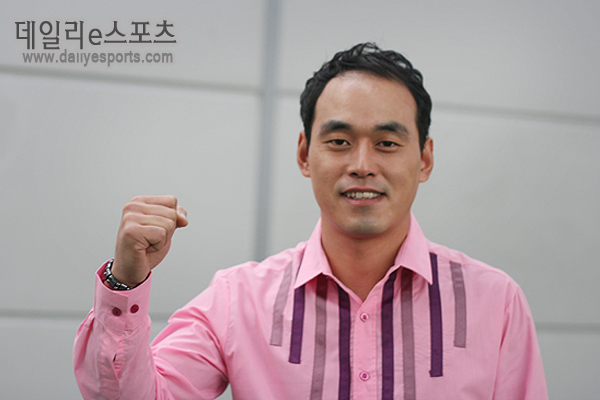 Currently, the game team simply called "8"
"Establishment, good results, and growth of the industry, we'll achieve it all!"

The SK Telecom T1 coach who left the esports industry 3 years ago has returned. He's taken up the job of leading and coaching the new team comprised of WeMade, Hwaseung, and MBC Game's Aces, Jaedong, Sea, and Baby, etc.

In this interview, the 8th team's coach has revealed his 3 major goals. In short, creating the 8th team backed by a corporation, winning Proleague, and advancing esports.

◆ The Greatest Winning Coach

Coach Ju Hoon is known as the man who led SK Telecom T1 when it was Orion. In 2002, Boxer split from Ideal Space and left to form his own team for Proleague, Orion, with Coach Ju Hoon.

The team, headed by Boxer, with iloveoov, Kingdom, sigamari, and others, went through hard times, but Coach Ju Hoon and the team gained recognition after winning in the team league. Orion formed a contract with a sponsor and became 4U and continued to participate in the team league as well as individual leagues, and after winning many titles, in 2004, SK Telecom took over and T1 was formed.

Afterwards, Coach Ju Hoon led SK Telecom T1 to stand tall and strong at team events. While in 2004, the team was disappointed to get 2nd place at the SKY Proleague finals at Gwanganri, in 2005, SKT made a complete sweep with victories in the proleague and grand finals, becoming champions, and achieved the "Over Triple Crown" with another successive win in 2006.

In 2006 and 2007, the team's performance fell and leadership of the team changed, but Coach Ju Hoon became known in history as the most successful team league winning coach.

"Coaching the 8th team formed of players of the disbanded teams reminds me of the old days," Coach Ju Hoon revealed.
"I want to create another legendary team by utilizing what I learned through my experiences with SKT T1: from landing a giant corporation such as SK Telecom as a sponsor, to leading the team to become the greatest team in the league."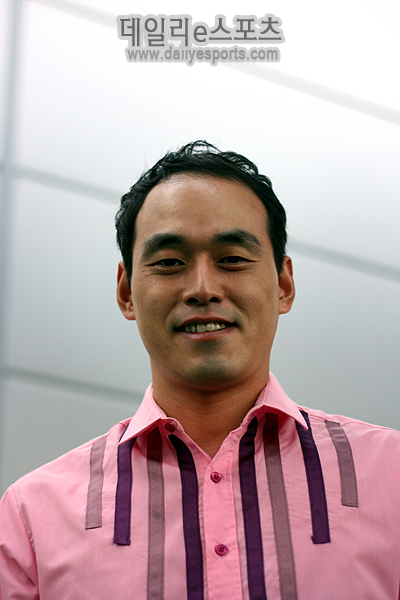 ◆ What this resembles

While Coach Ju Hoon leads the 8th team, he recalls the days of 4U. Although 4U's name was officially pronounced ForYou (a team for the fans), people read it as SaYoo (which means "buy something" in the Chungcheong dialect, indicating to sponsors to "buy us"). And so, the team came to be interpreted in this way.

When Orion was trying to secure a contract with a sponsor, Coach Ju Hoon had to take up the roles of both coach and manager for the team. He tried looking everywhere for someone to take over the team, and eventually, SK Telecom agreed to sign on.

His role this time around with the 8th team is similar. He manages the players directly, and his top priorities are for the players to perform well and get good results, and work towards creating the team and finding a sponsor.

"Jaedong, Sea, Baby, and the others that make up the team are promising players, so I have confidence. If a team made of these players doesn't find a sponsor, then what team in Korea would be able to?" the Coach asked.

He added, "The circumstances are very similar now as they were in 2003, except that this time, there are even more people willing to help, so it should be easy." Hwaseung's former coach Han Sangyong volunteered to help coach the 8th team, and a houskeeping person was found, and KeSPA is holding meetings to find candidates for sponsor companies, etc. Everyone is being very active.

This 8th team's name itself is "Team Pal" (meaning Eight). This is not only because it's the 8th team in Proleague, but also because when a sponsor is found, the team will be sold to that company (Pal also means to sell. Oh ho ho you are so clever, Coach!). "Our 'merchandise,' the players, are of high quality, and the team will appeal to companies," he said confidently.

◆ The players were deeply touched

This 8th team was formed last Friday. However, the main players have already begun regular training. KeSPA set up a training house and dorms for them in Itaewon. Jaedong, Sea, Baby, Tyson, Jaehoon, and Killer were the reserved players that contracted with KeSPA, and they received raises.

The players that once belonged to Hwaseung, WeMade, and MBC Game rested at home after the teams disbanded. Once they were given the news and called to convene, they joyfully rushed together and began to practice.

Coach Ju Hoon said, "These players, once they were called together, it was like after months of feeling down (their eyes had become dull), they became hungry beasts!" When asked about salaries, the players said, "Even if we had to take pay cuts, it would have been fine. I'm just thankful that I get to continue being a progamer." The players are happy because they got to keep their jobs, and things are actually even better than before because they got raises.

"The players have been practicing for about a week and they've managed to recover their skill. Yesterday, they were willingly up until 3 in the morning preparing for the 11-12 season, striving to develop confidence and show themselves as a team with a chance to win," he said, praising the players' passion.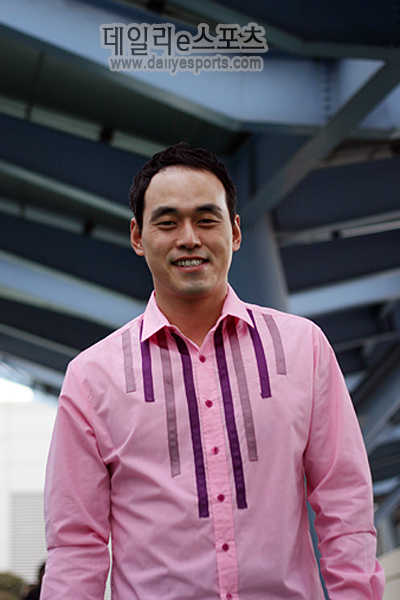 Coach Ju Hoon's number one goal is to find the team a corporate sponsor. Currently, the financing of the team is entrusted to KeSPA, but reforming the team under a company will soon be necessary. The team is basically being run on the money from the other 6 corporations with a team (all excluding ACE), so the earlier Team 8 finds a sponsor, the better it is for Team 8 and KeSPA. The extra money can then be channeled towards servicing the fans.

"Right now, there are companies that I'm meeting with. I can't give any concrete details yet, but I can say I've only heard positive things so far. If I succeed and find a company, I'll nod my head at the place so you know."

Most importantly, if a sponsor is found, the players' passion will become even greater in ancitipation and they won't have to be anxious or worry about Coach Ju Hoon anymore. Right now their spirit is high and they are considering being able to make it to the post season. In addition, the coach knows the profound effect on players of being able to establish the team, so his belief in them has become stronger.

"In 2004, after the team 4U became SK Telecom T1, we had quite a dramatic run at the SKY Proleague. In the earlier stages, we had 1 win and 3 losses and were ranked very low. After the team got a sponsor, we didn't lose a single match out of the next 6. We ended up overtaking everyone to finish in 2nd and we qualified for the finals at Gwanganri. The fact that we had an established team sharpened our concentration."

"It may seem like I'm chasing 3 rabbits here (referring to the saying that if you try to chase 3 rabbits, you'll catch none), but the truth is, it's really just 1. Finding a sponsor and establishing the team will cause the players to perform well and have good results, which will carry over to make more sponsors willing to invest and so, the esports scene will naturally experience a revival," he explained.

---

There! phew. Longest thing I've ever translated in my life. Please let me know if there are any errors.

Source: http://esports.dailygame.co.kr/news/read.php?id=51822

Anyway, things seem pretty positive. Gonna trust you, Coach. Give us good news soon!