Bored and procrastinating, so I thought I start a blog of games that people might not have heard of. So here goes~

Yume Nikki (download here) is a Japanese freeware game made a few years back that was recently translated to English, although once you start playing it you'll realize that there wasn't much to translate anyways. The premise is this: you play a girl wandering through various dream worlds. The unsaid goal of the game is to collect 25 'effects' and drop them off in the center room once you've found them all.

What makes this game so different (other than that it's really fucking weird) is that there's no dialogue, no battles, nothing at all. This game is pure exploration of mazes and strange and creepy worlds. The only antagonists that I encountered so far are annoying duckpeople that would teleport you to 2x2 rooms and force you to wake up :|

So give it a try if you're into slow, atmospheric games. I've found 10 effects so far, looking for rest later >_> It was made with rpg maker but don't hold that against it



You might want to get the bicycle first too, since you walk incredibly slow. It's in this door, and to the left and a little bit down. There's no real easy way to explain this since these worlds are huge, but just keep left and you should find it.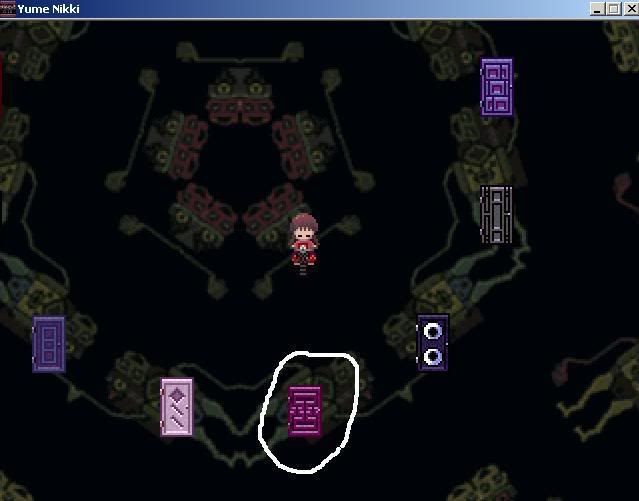 Other screenshots:

+ Show Spoiler +