BlizzCon Day 1 Pictures and Report Post
aka
ENVY ME MORTALS!!!!!! Post

As expected, Day 1 was an incredible day. It's so hard for to me to even recollect each and every single awesome moment at BlizzCon (p.s. those that couldn't come because of laziness or whatever, you've seriously missed out on something spectacular. Kill yourself, probably).

I took about 90 pictures here. Most of them were of Pro Gamers, the overall BlizzCon area, random TL.net crap/people, etc. Other people took a lot of pictures too, so you can probably expect even more as people return home and upload everything.

Before bombarding you with the millions of pictures (which I'll try to organize within subgroups), it was a real pleasure meeting class acts like Hot_Bid, yubee, NeoIllusions, MANI-FUCKIN-FESTO7, etc. among many others. Mani is an intelligent, generous, hilarious person in real life, just as he is online. Yubee has the biggest exclusive hard-on for sAviOr and is apparently my partner tomorrow for some 2v2 SC2 tournament action (we have perfected (well not really) a build that is sure to reign superior for at least 6 months after SC2's retail release). Overall everyone's been cool to meet and hang out with etc. etc. except for a certain somebody who had to piss all over my kitchen floor (I had to mention this again).

As far as SC2 observations go, I don't think I'm really qualified to give a detailed analysis. I'm sure Mani, Hot_Bid, and the others will have writeups for this that are much better than I could ever imagine myself writing, so I'll leave that to them. I took a few pictures of SC2 in-game stuff, but really if I have anything to say, it's that SC2 is extremely fun to play, is still pretty fast paced considering it isn't even on fastest speed on the demo computers, looks amazing (though this might cause some slight problems imo to those that liked the simple, traditional feel of SC1), and lives up to at least my expectations thus far.

Quick, awesome points of today
- Me and x_woof_x got interviewed by some ugly asian chick who works for yahoo games. I totally lied in my interview but w/e it will just be cool to be on yahoo games. Well not really, but whatever.
- While the pro gamers were practicing in the "Pro Gamer Area", I yelled out to REACH "Park Jung Suk!!!" ::Reach turns around to look at me:: "SARANG HAE YO!!!!" (I Love You) ::Reach looks slightly confused, then lets out a shy, curious laugh and smiles at me:: (LR, I am now +1 on you).
- XellOs seemed like an asshole, but I am hoping it's just because he's an emotionless pro gaming terran machine and not because he sincerely hates all his fans
- semioldguy was generous enough to give me a copy of a XellOs 8.5x11 poster he made that I got XellOs to sign. Personally I'm not that big a fan of signatures but it was still cool to have him sign it. To be honest, getting a signature from all the players was pretty easy but I'm satisfied with just XellOs'.
- I HATE(d) sAviOr before, but after meeting him in real life, he's a very nice, cool guy. IriS, however, is the king of chill and is just an overall awesome person as well. Same goes for the CJ coach who was just delighted to see some CJ fans.
- Shouting out "3, 2, 1 [Player] FIGHTING!!!!" with TL ranks among the top with the most random, yet purely awesome things I've done in my life. We also yelled out Manifesto Fighting in the 3rd game of IriS vs sAviOr but I don't know if you guys could make it out.
- BJs dinner, for the most part, was hilarious. I'll probably leave this for HB to explain though. Happy birthday mnm!




Ok onto pictures:

PRO GAMERS (!!!!)
+ Show Spoiler +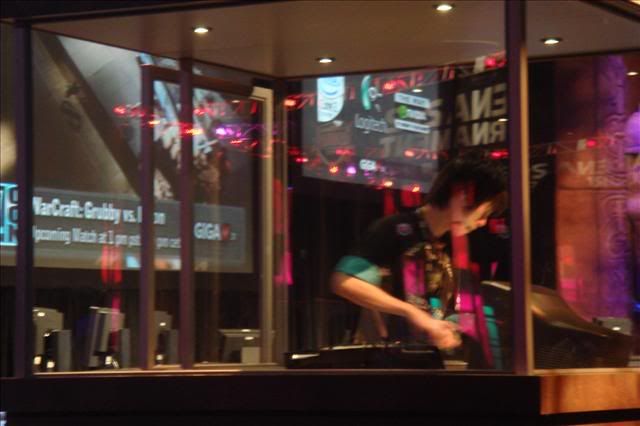 Jang Jae Ho, aka SPIRIT MOON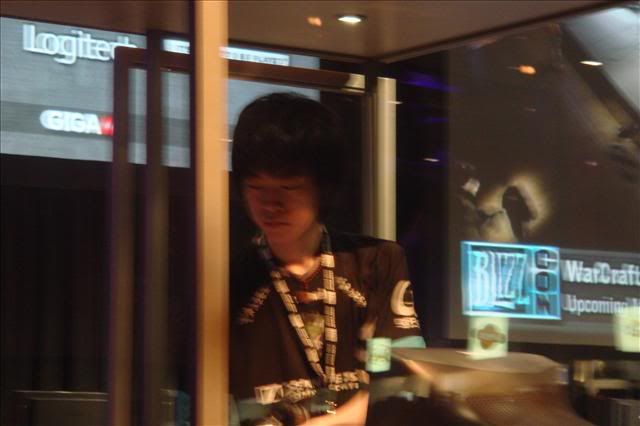 Moon again, but ffs who cares about War3 pros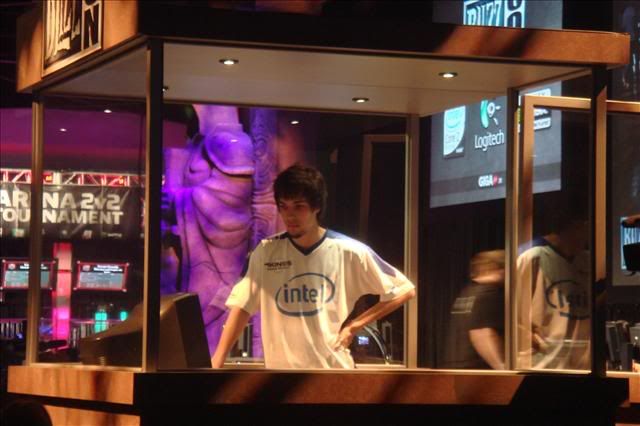 Whoops just one last one. GRUBBY.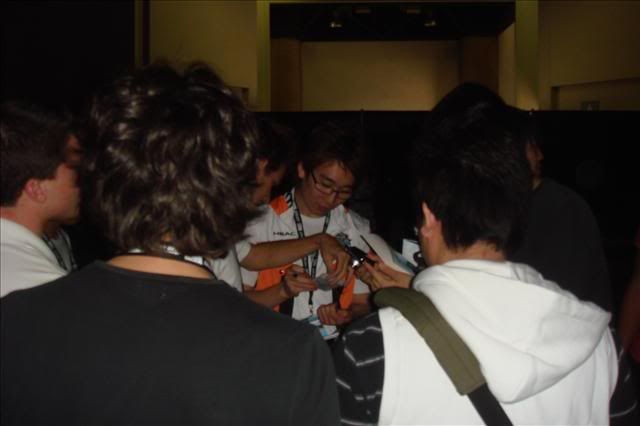 So yeah I think in SC2 the - HEY WAIT HOLY FUCK IS THAT THE DREAMER TOSS? OGKJFSDFSF GOGOGOG ZERG SWARM HIM NOWWWW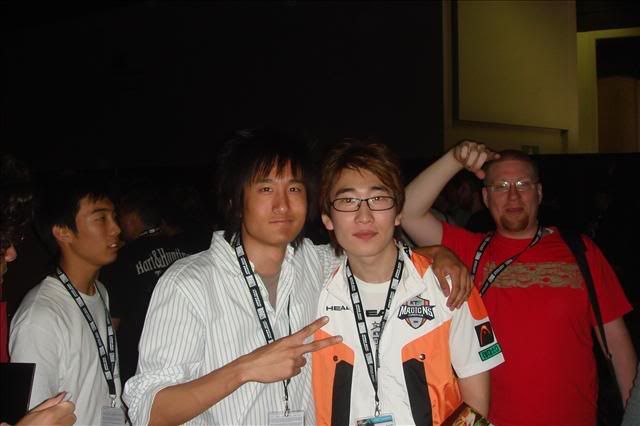 Dreamer Toss and the Dreamy Pano together. Mani manli-izing the picture on the right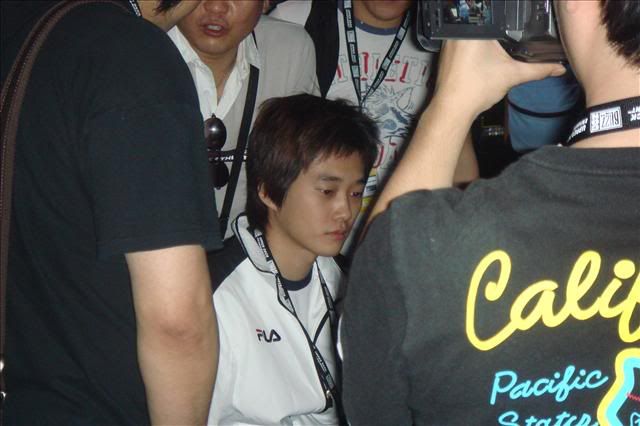 Pro gamers practicing in the pro gamer area now! Sweet time to take a million pictures and blind them with the flash FTW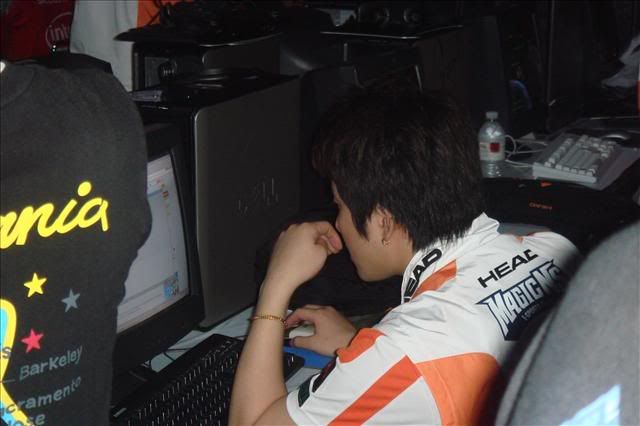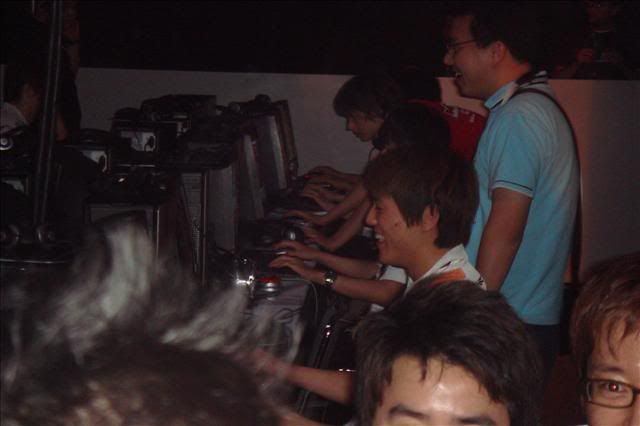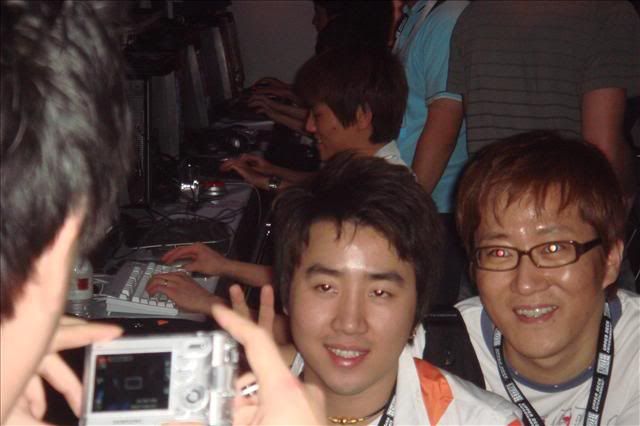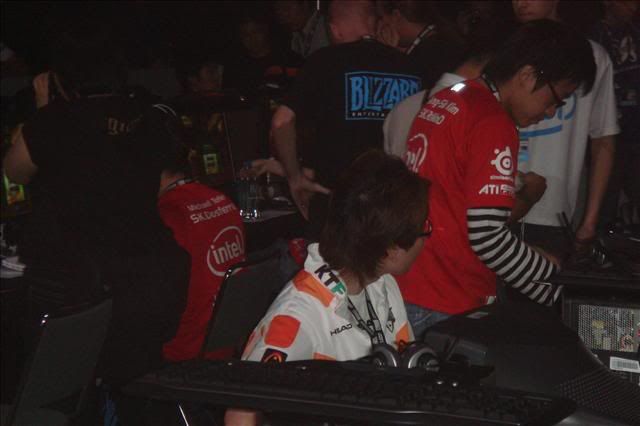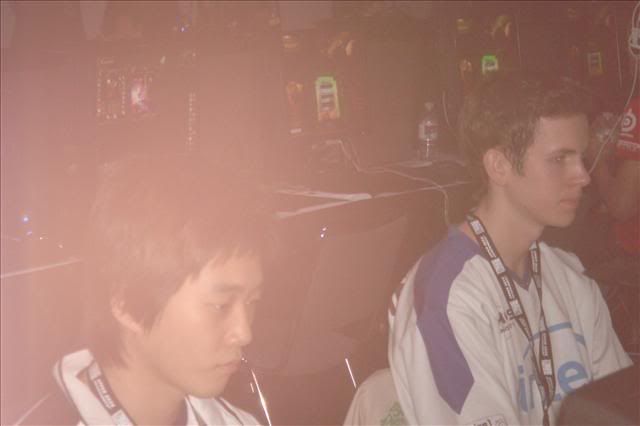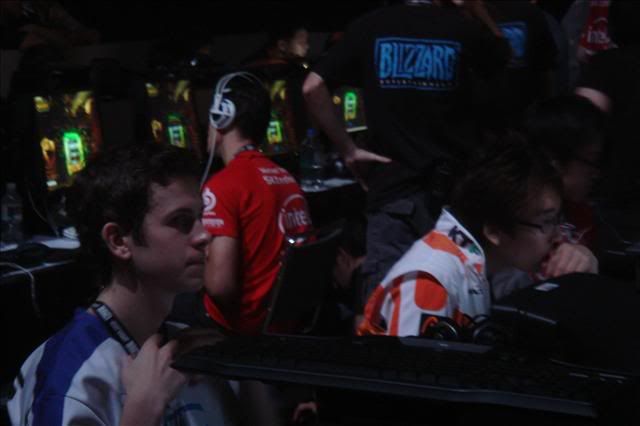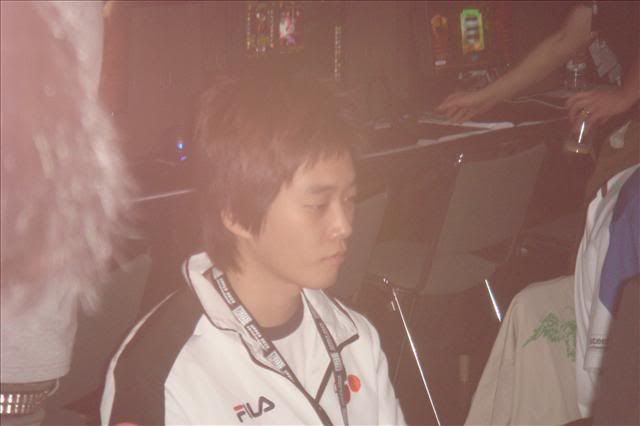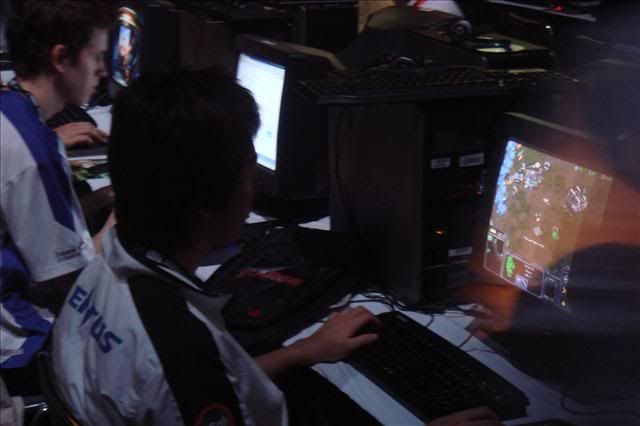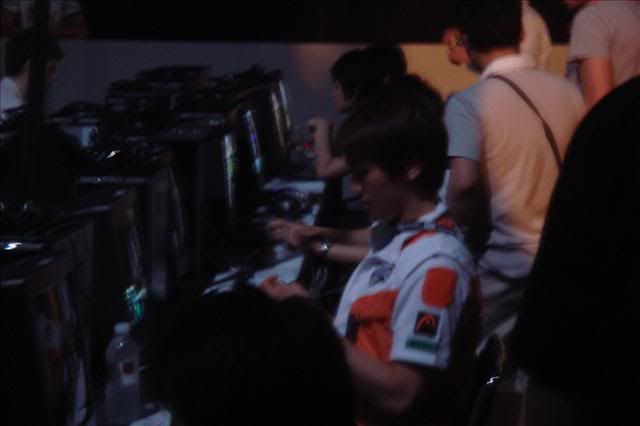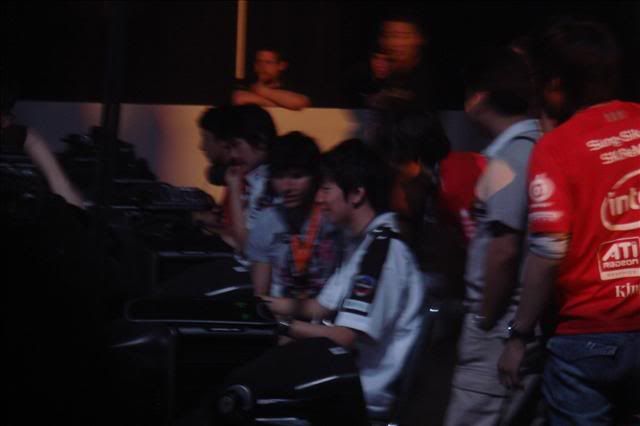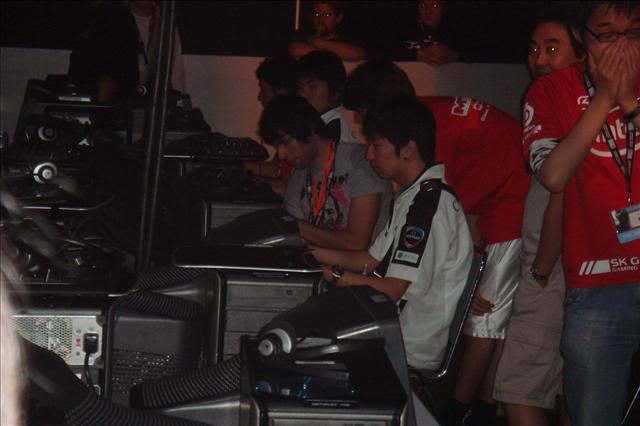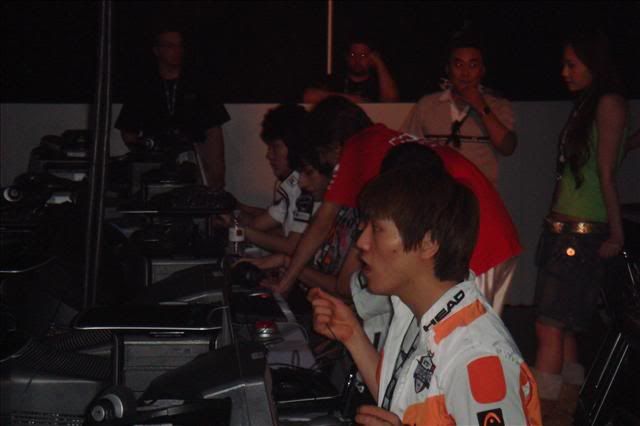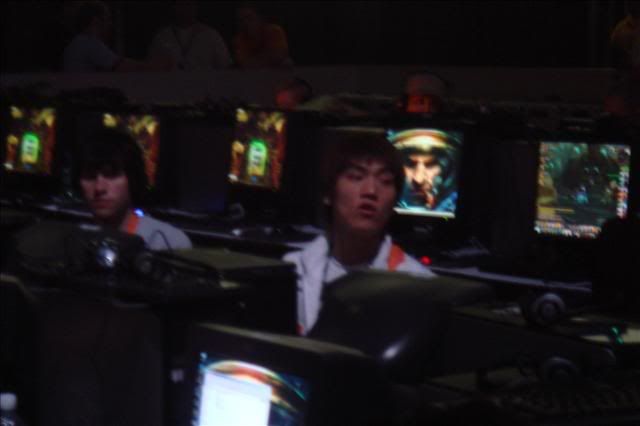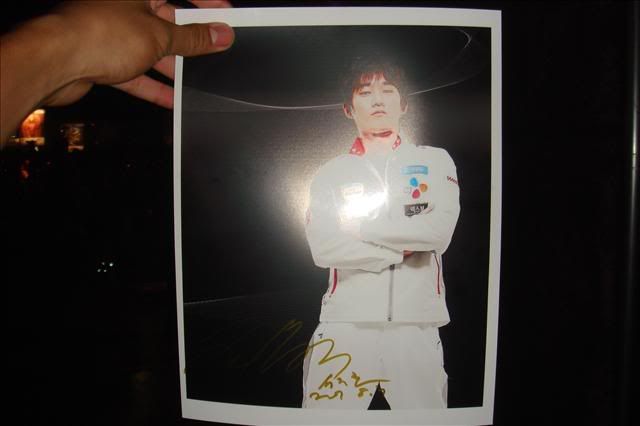 semioldguy's poster copy he gave me, signed by XellOs!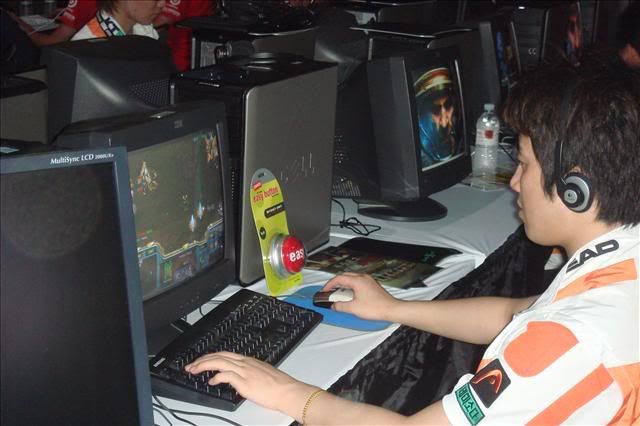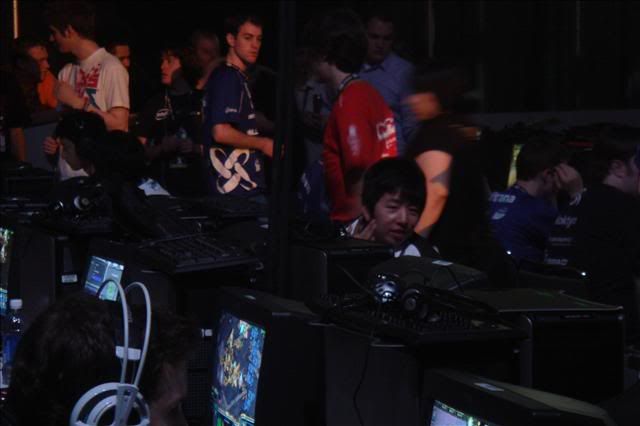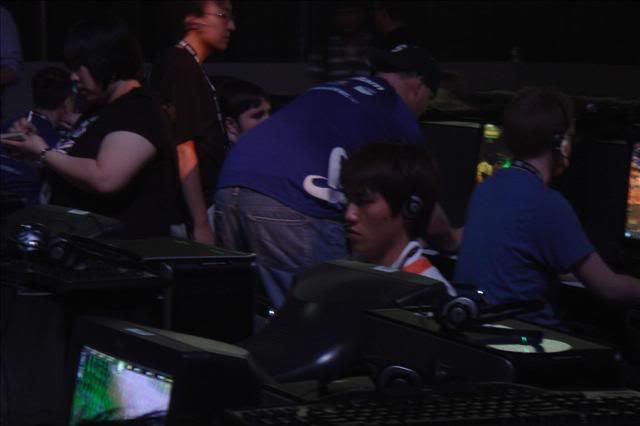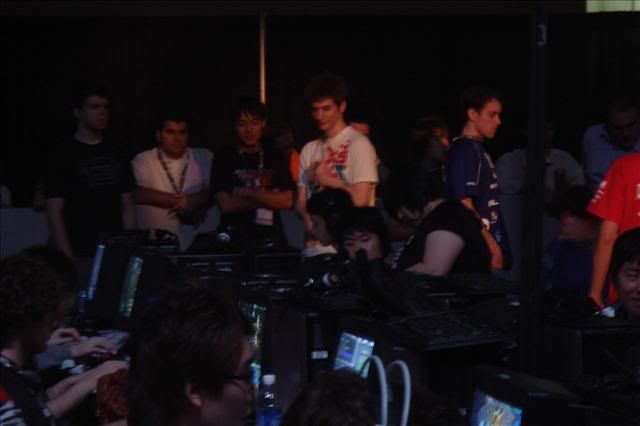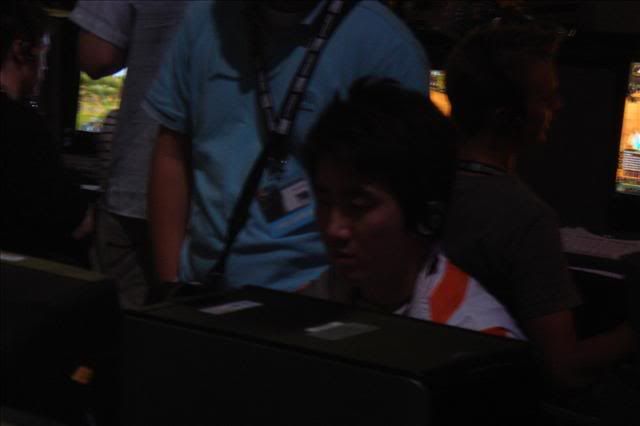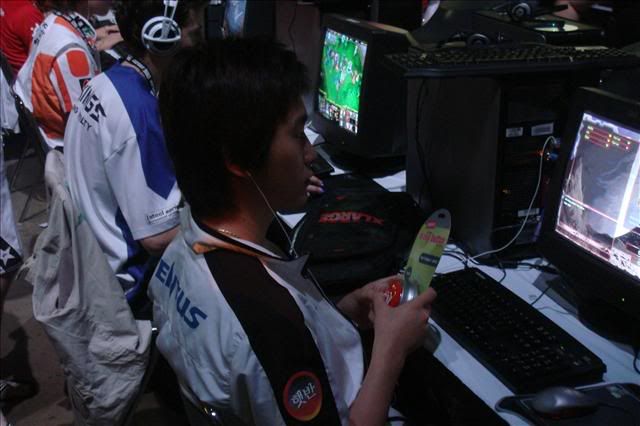 XellOs playing with the EZ button mani gave him, so cute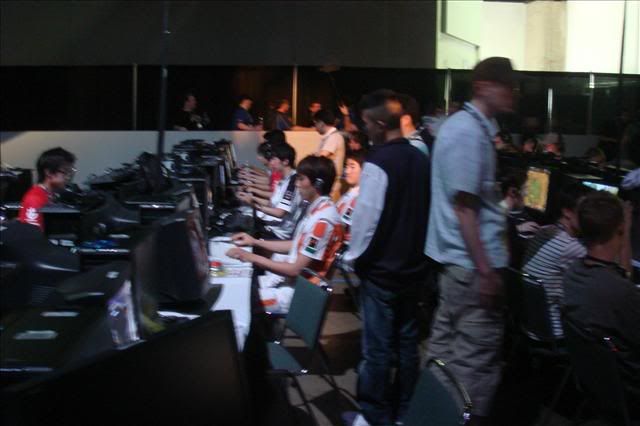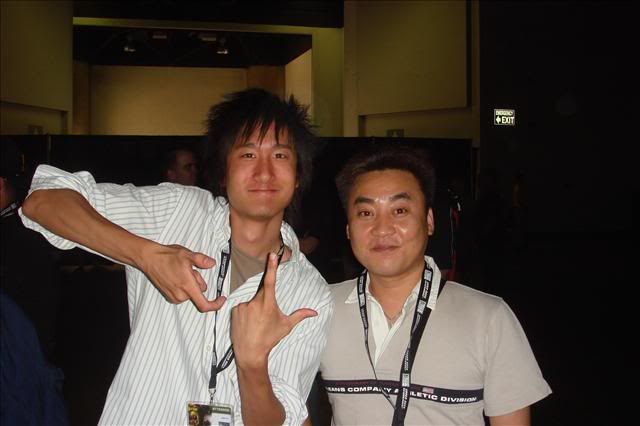 Me with the CJ COACH

, me trying to do my
CJ
hand sign. CJ GOGOGOG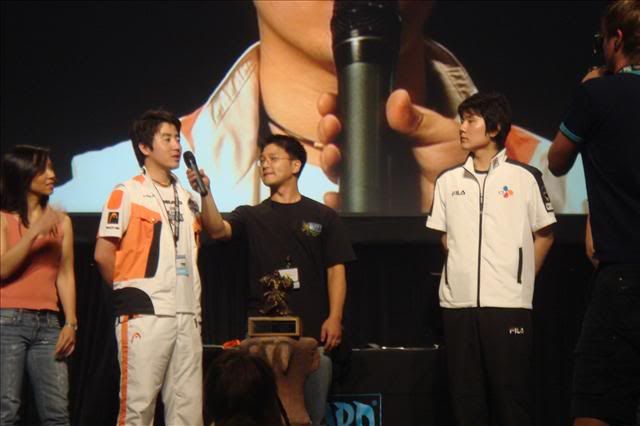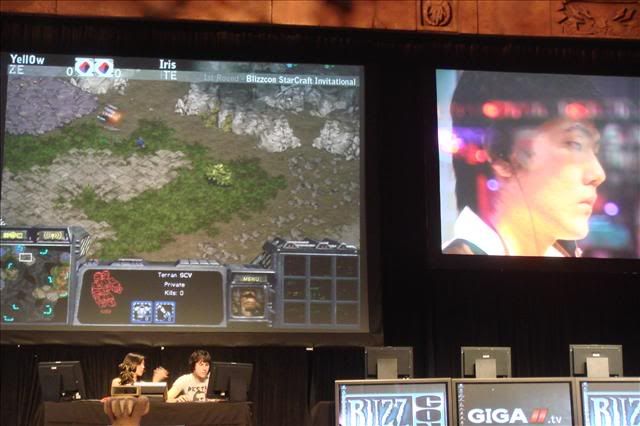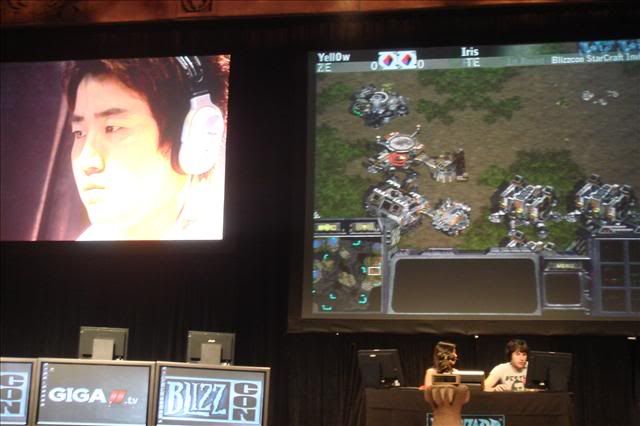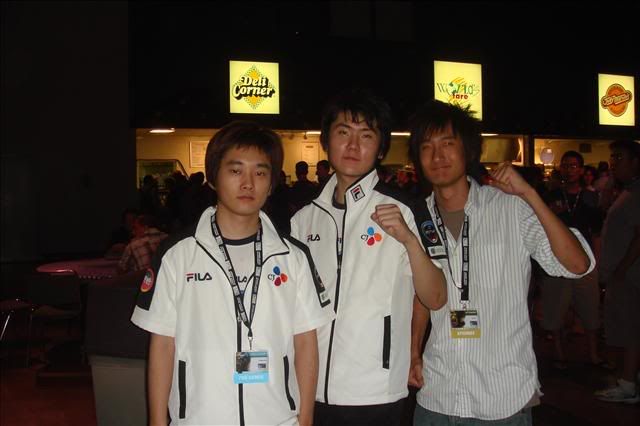 My favorite picture. IriS is a cool guy, he raised up his arm when I did it. XellOs emotionless as usual.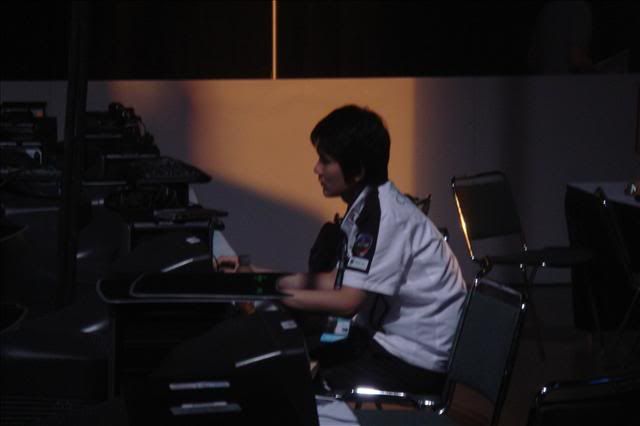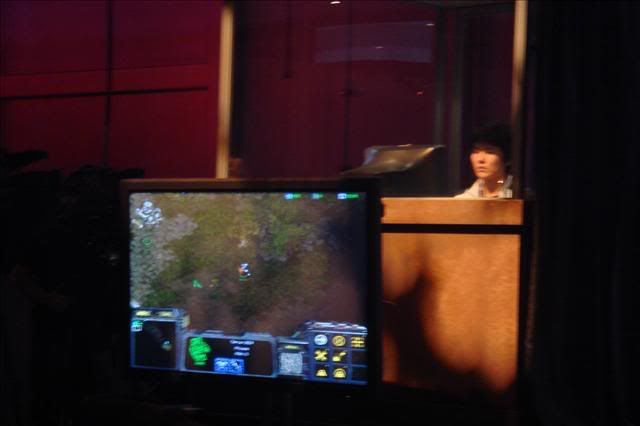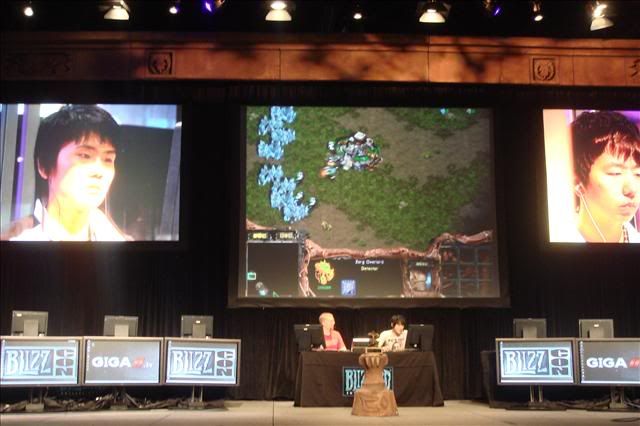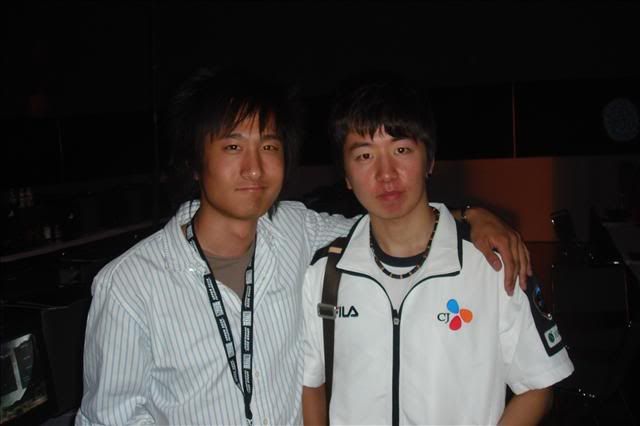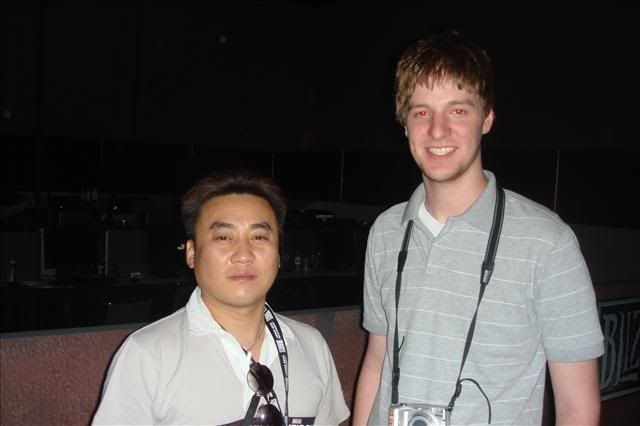 I took this pic for yubee cuz his camera was dying, him with CJ coach. Note that yubee is a 7 foot tall sasquatch.
THE BLIZZCON
+ Show Spoiler +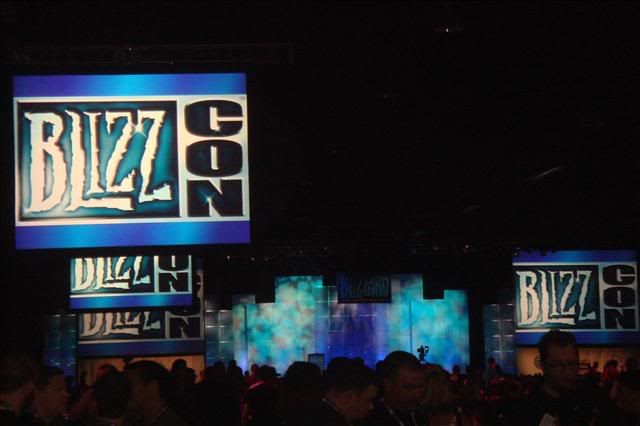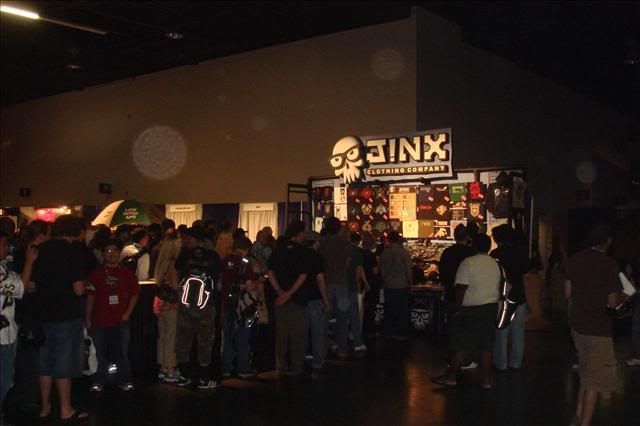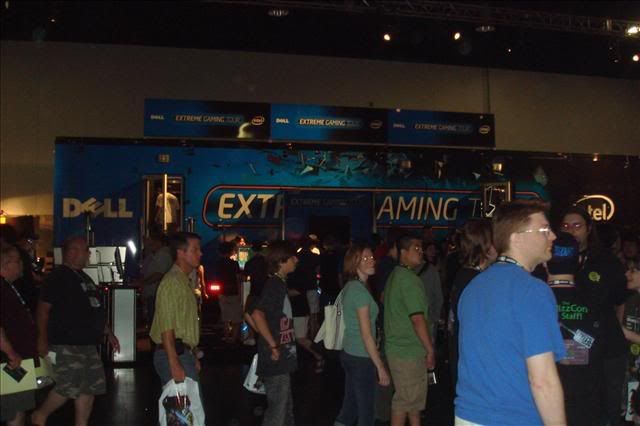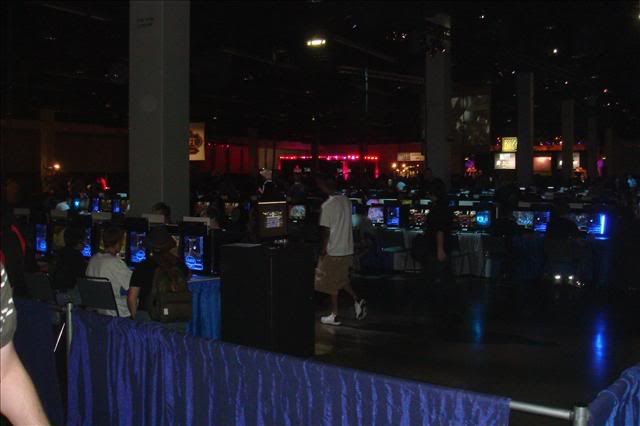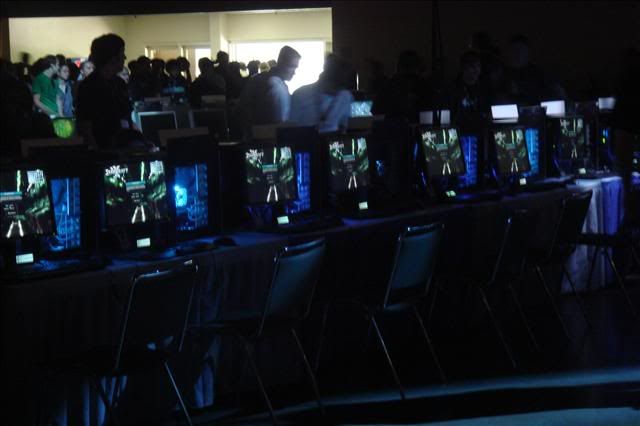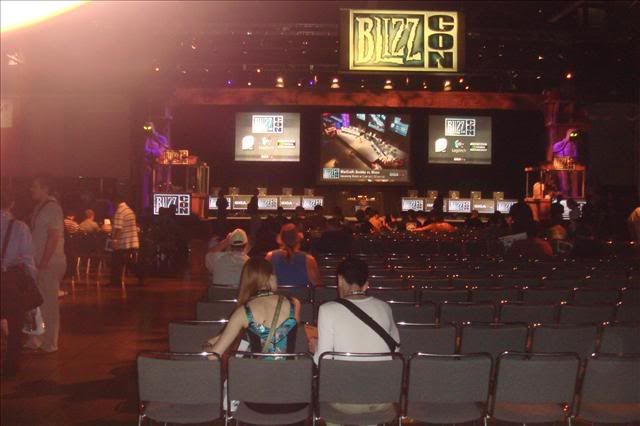 Tourney Area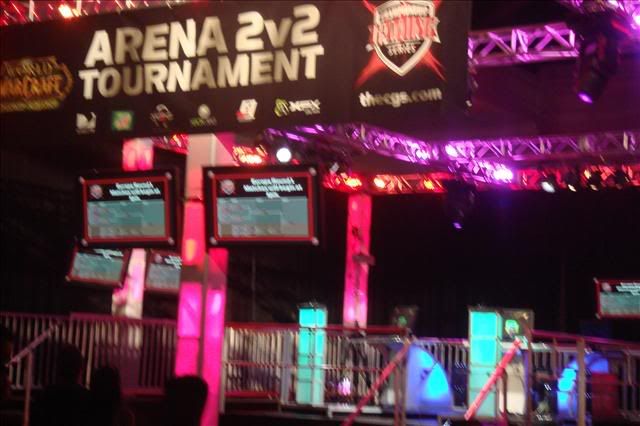 WoW 2v2 area, very flashy and cool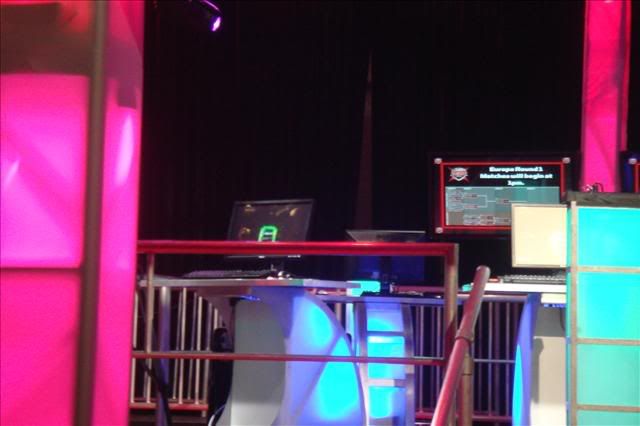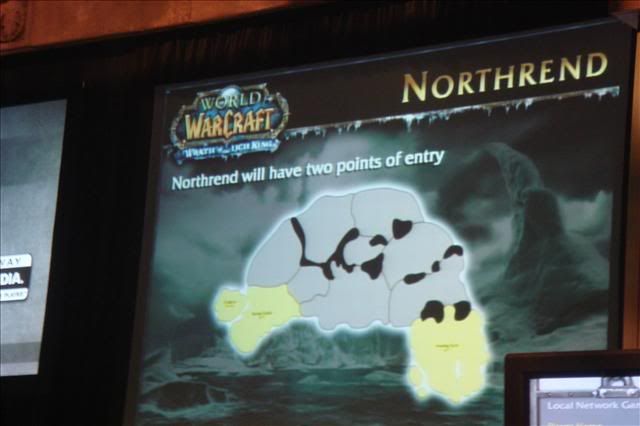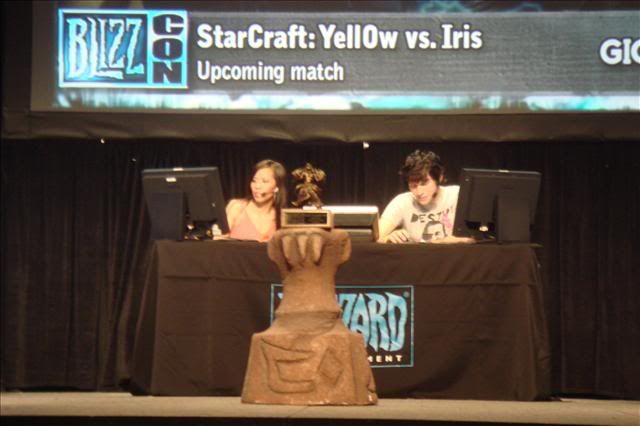 Bunny and Tasteless casting War3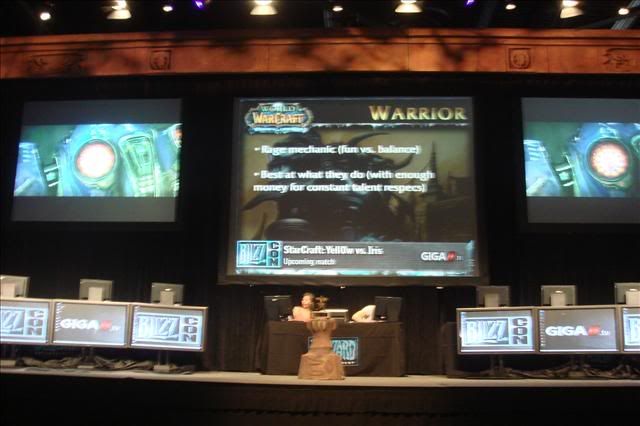 TL.NET HOMIES
+ Show Spoiler +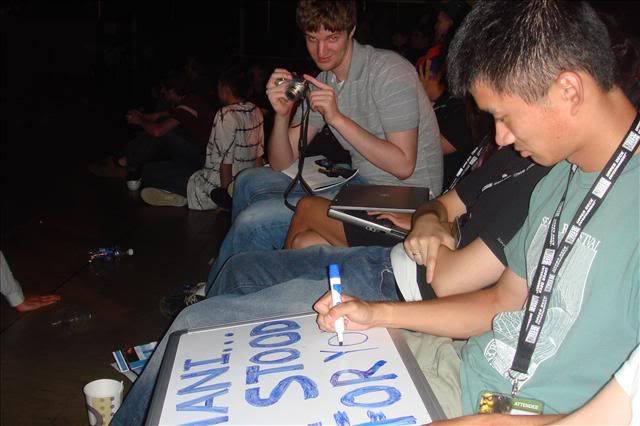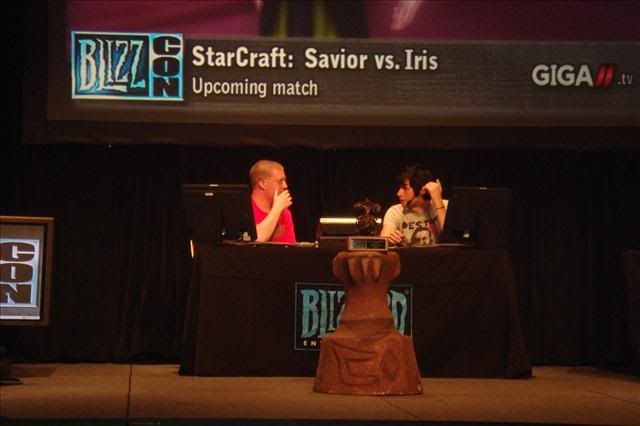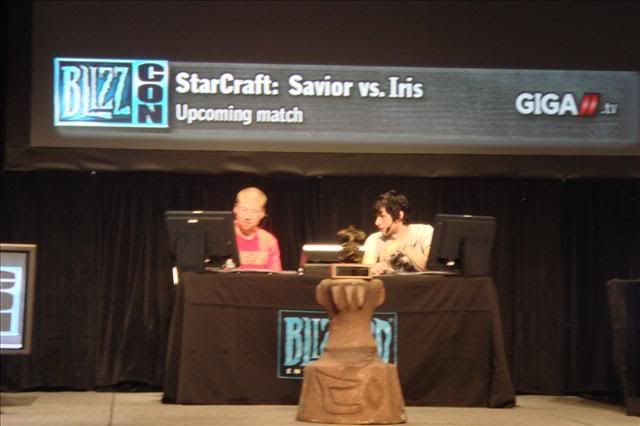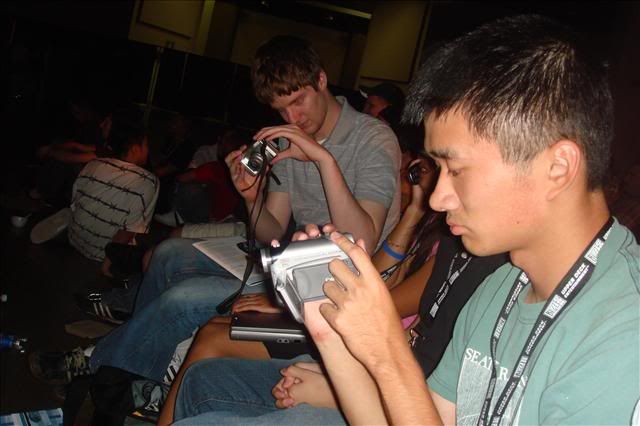 yubee, hot bid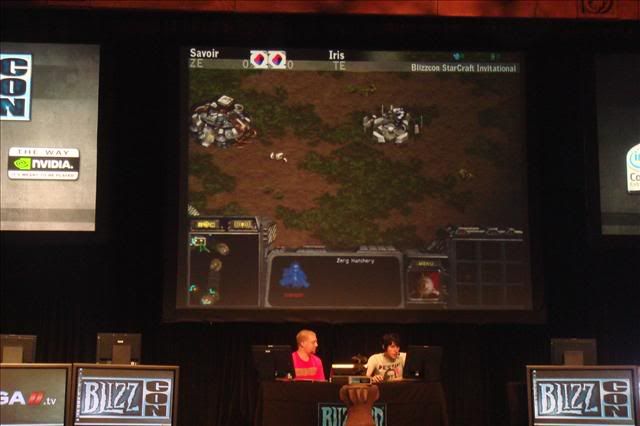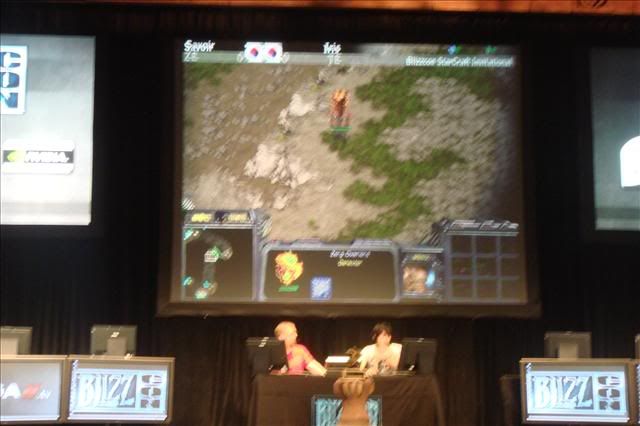 NeoIllusions and yubee
L to R: yubee, omgbnetsux, HB, Etter
STARCRAFT TWO
+ Show Spoiler +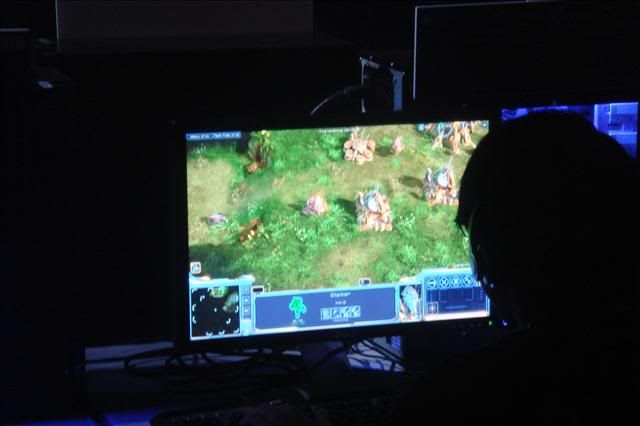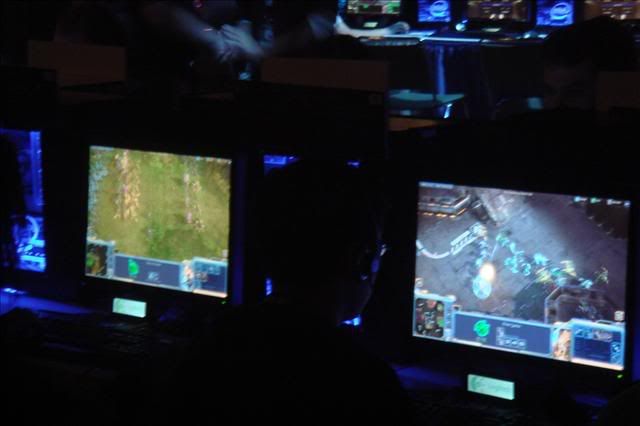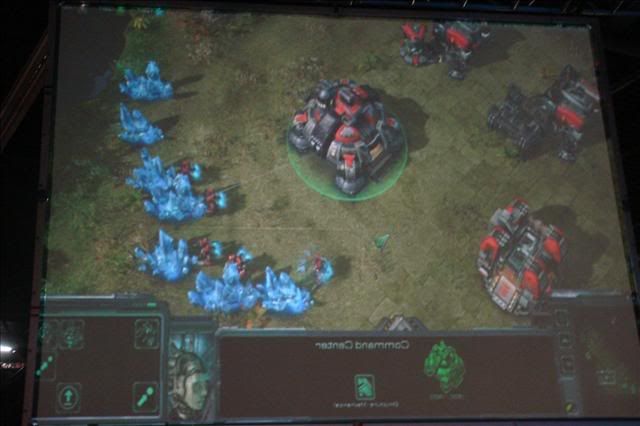 Big screen overhead with new gameplay trailer stuff.
Ditto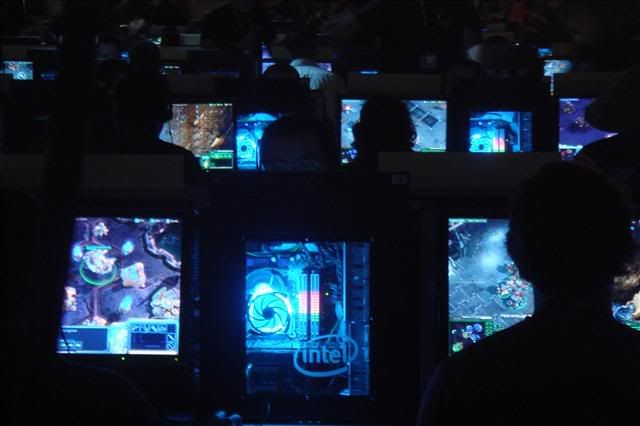 Me and Hot_Bid absolutely tearing it up vs x_woof_x and nemY. I sponged like a beast vs a double 2 gate zeal rush while Hot_Bid techs to dt and manhandles everyone.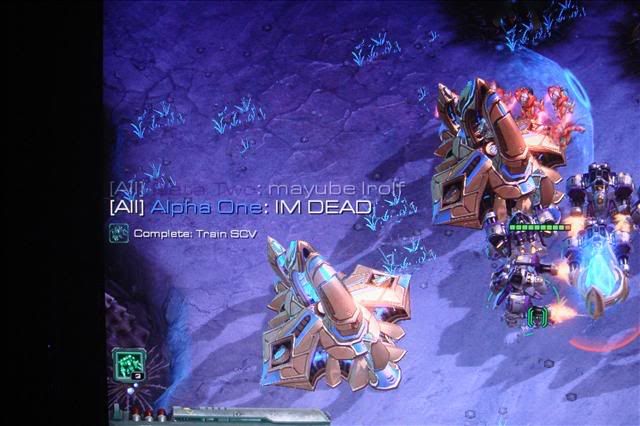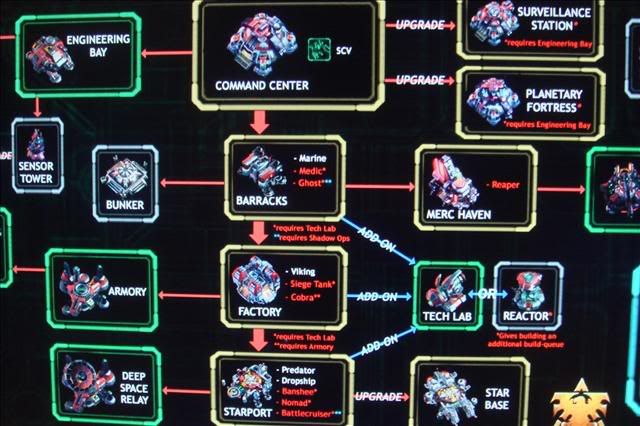 yubee talking mad shit about how ez it is to pwn nubs in sc2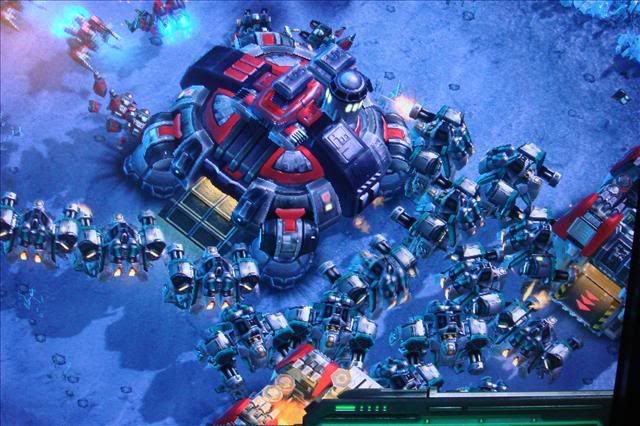 LOL
+ Show Spoiler +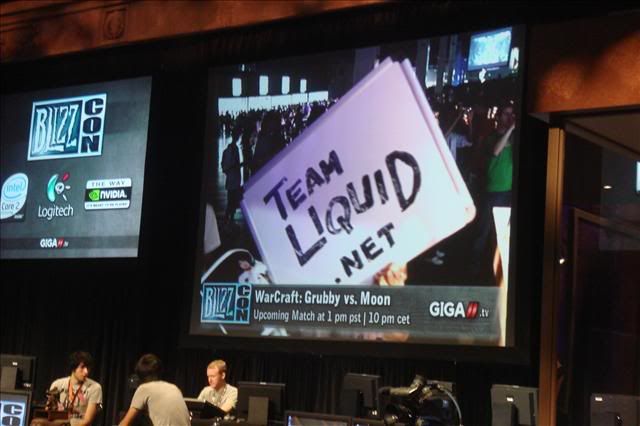 x_woof_x, holding up the TL.net sign up to the camera
x_woof_x irl holding up the sign for epic lulz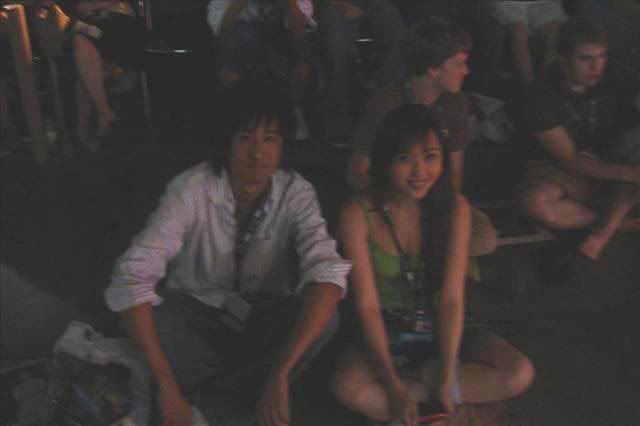 Me and Grubby's gf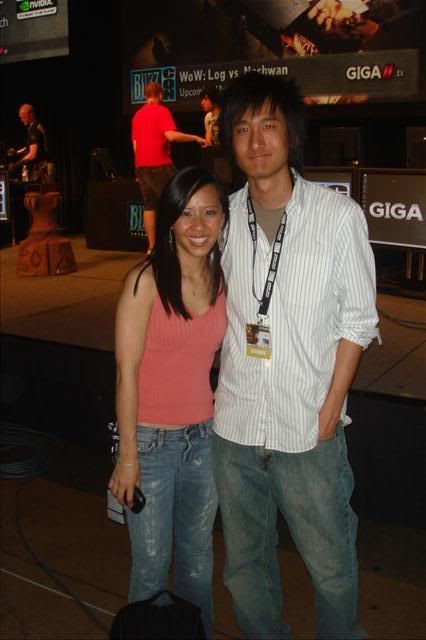 Me and bunny