by Wax

Week #198 of the Open Cups was most notable for the updated faction colors on Liquipedia. No, but seriously, there were some interesting results that went down, even though the ultimate winners were somewhat predictable.

The week began with

ByuN winning on the Korean server, going through Solar, GuMiho, and SHIN (formerly RagnaroK) on his way to the cup victory. SHIN himself made a very impressive run to the finals, taking down both Cure and Dark before being toppled by ByuN.

Next was the European Cup, which concluded with the familiar MaxPax vs Clem final. This time,

MaxPax edged out his regional rival by a 3-2 scoreline to take the weekly cup. In notable upsets, Kelazhur kept up his recent trend of intruding into the top four, but was ultimately shown the door by his former Liquid teammate Clem.

The ESL cups concluded on the American server with a rematch from Europe as Clem and MaxPax faced off once more.

Clem got his revenge in the return bout, winning 3-0 to take home the final EPT tournament of the week.

In non-ESL Cups,

Serral made a surprise appearance in Kung Fu Cup Winter #4 and won it all. The KSL returned after a break in the previous week, and Oliveira emerged as the champion with wins over GuMiho, Dark, and Solar.


---
ESL Open: Korean Cup (partial bracket shown)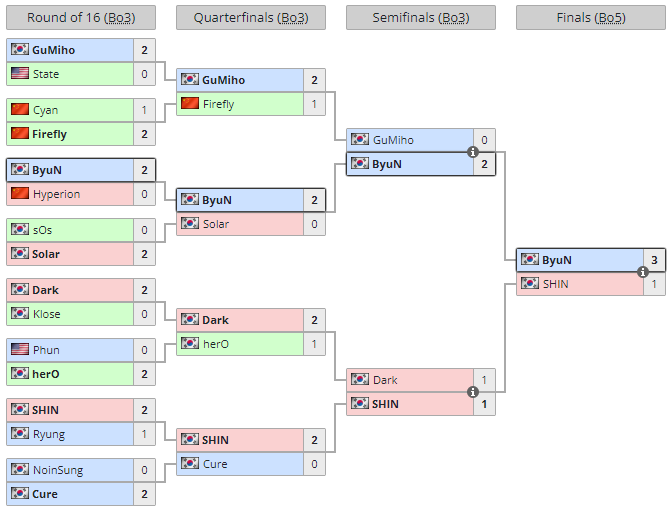 *****
ESL Open: European Cup (partial bracket shown)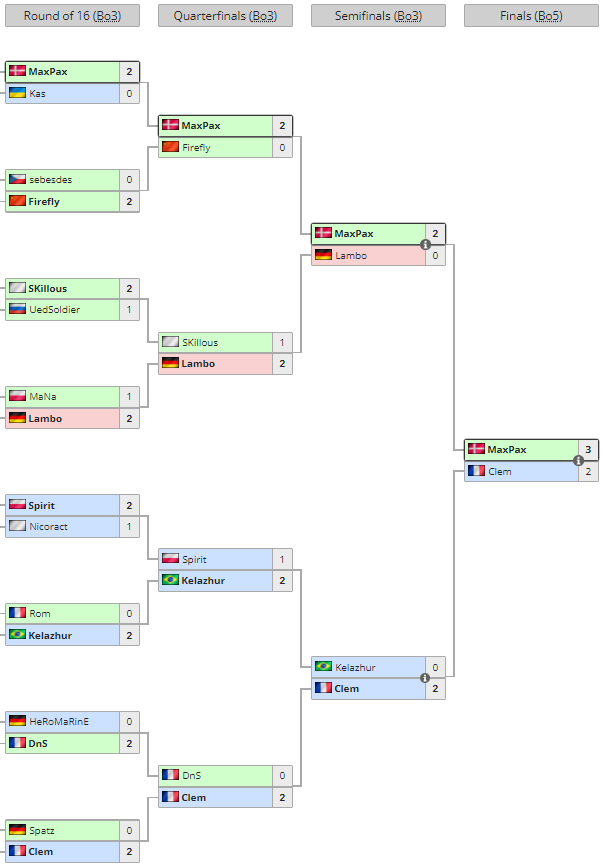 *****
ESL Open: American Cup (partial bracket shown)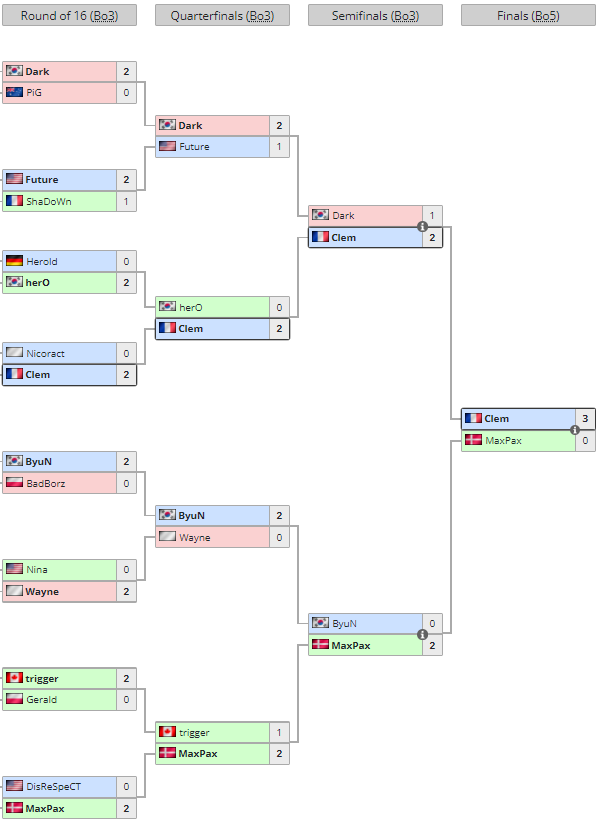 *****
Kung Fu Cup Winter #4 (partial bracket shown)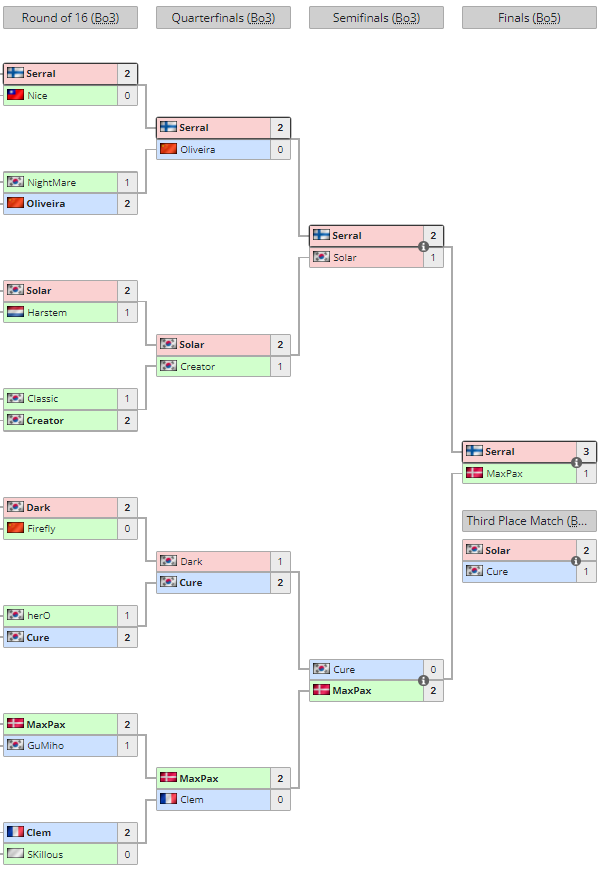 *****
Korean StarCraft League #31 (Partial bracket shown)