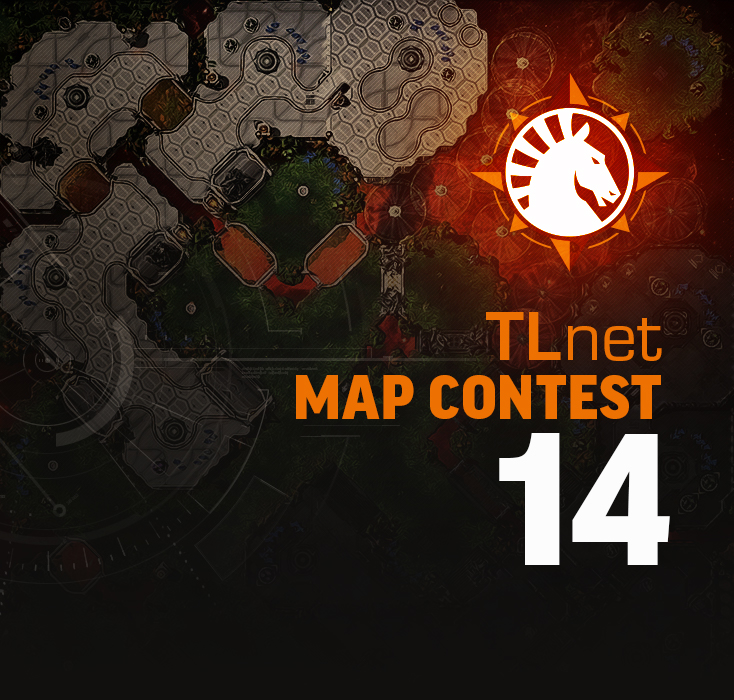 After a great map making tournament, with players and casters alike commenting on how solid this years submissions were, the time has come for the final phase of TLMC 14: the voting. We haven't changed anything here compared to last time around, so if you voted in TLMC 13 this should be easy for you. Just take your time to consider the maps carefully and watch some VODs. All the mapmakers, not just the ones who were lucky enough to make it into the top 16, have spent countless hours on these maps and deserve your consideration.
Voting is open now and will remain open until
Sunday, Mar 01 8:00pm GMT (GMT+00:00)
.
Standard
Category guidelines: Medium sized map. Players tend to have more flexibility on these maps to open with a wider variety of strategies and/or builds. Suggested rush distance: 33-38s
Macro
Category guidelines: A map that favors defensive play and encourages players to reach end game unit compositions. Suggested rush distance: 38-43s
Rush
Category guidelines: Map favors early aggression and offensive play. Suggested rush distance: 33s or less
Challenge – "Adrenaline Rush"
Category guidelines: Design a map making use of the "Acceleration Zone Generator" structure. The Acceleration Zone Generator is a neutral indestructible structure that increases the movement speed of units in its area of effect and can be placed anywhere on the map, including ramps.
Voting
In the voting document, linked below, you will be able to vote for a total of 5 maps, ranking them high to low. Your highest rated map will receive 5 points, your 2nd highest rated map will receive 4 points, etc all the way down to 1 point for your 5th highest rated map.
Some things to keep in mind:
If you vote for a map more than once, your vote will be voided.

For example: If you vote for MAP 1 once as your highest rated map and then again as your lowest rated map, none of those votes will count

After you've voted you must comment in this thread. A simple "voted" will do.

This vote is only used to internally rank the maps, to determine the prize pool split. Blizzard has the final say regarding which map(s) make it into the ladder pool.
As a reminder, all of the top 16 finalists will receive $100 per entry. The top five entrants, as voted by you, will have their winnings expanded with the following amounts:
All of the prize money has been provided by Blizzard, so a huge thank you to them for their continous support of the map making community.
Vote here!
Voting closes in .