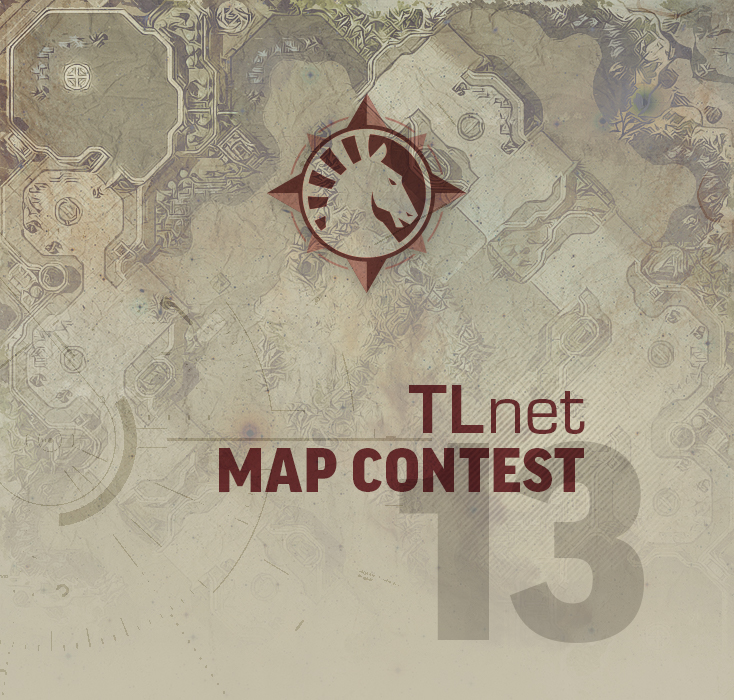 The end of TLnet Map Contest #13 is drawing closer and closer for each day, and after giving the creators of the top 16 maps one last chance to polish their maps, it's now time for you, the community, to vote on your favorites. As you'll see, we've added some more information to this post compared to that of TLMC 12. You can now find VODs of games played on the map, the changelog, as well as a few images of key areas of the maps.

At the end of the post you'll find the voting button. After you've laid your vote, remember that you have to post in this thread or your vote will be voided. The voting begins now and will end at Sunday, Jul 21 8:00pm GMT (GMT+00:00).


Standard
The standard category is a staple of the mapmaking contest. It's the most popular category, by far, and for good reason. A standard map challenges a mapmaker to stand out without using any special tools. It's a completely even playing field. To enter a map into this category map makers had to design a medium sized map with a rush distance of roughly 40-45 seconds.
Macro
While the the macro category shares some similarities with the "Standard" category, we've challenged mapmakers to design a slower playing map where players feel safe to expand. These maps are generally a bit larger and the recommended rush time is 40-55 seconds.
Challenge #1
Both challenges, in this contest, are reruns of those we used for TLMC #12. While the maps submitted to the last contest were all great, we felt like not all options had been explored. In this challenge we asked map makers to design a map utilizing mineral nodes to alter or affect the pathing of units. A bit of a throwback to StarCraft: Brood War.