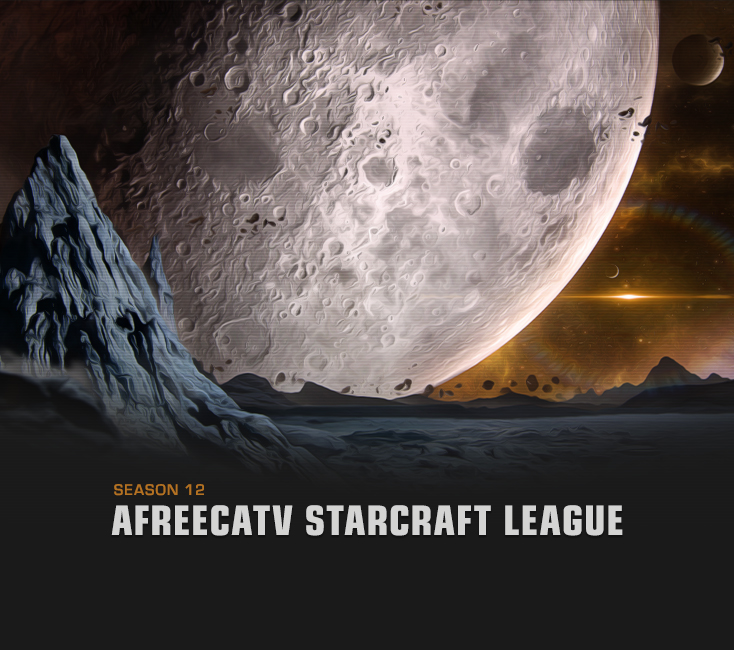 Bah Gawd TvZ-mania is running wild people! Rush vs Soma is going to be a an belter of a match to kick off the latter half of the Ro8 bracket and then 2 days later we are going to have a sheer masterclass on what Terran can actually pull off against Zerg in Light vs hero, but that doesn't mean you count out hero who has in history shown that once we get to that Best of 5 territory he can stand on his own in ZvT.


Knowing is half the Battle
Its TvZ central on this side of the bracket and you cannot ask for a more fitting set of opponents for this matchup than
Soma
and
Rush
, both players who in the process of researching this I've found are really well acquainted with each other. Expect mindgames and a lot more pinpoint strategies.
From the looks of everything Soma has found his groove once again his Ro24 was a cake walk, his Ro16 had a single blemish with a ZvZ set loss to 815, as far as TvZ goes, his matches against BarrackS was a solid win and he had the best match in this season of ASL against JyJ showcasing how well he can perform under constant pressure from start to finish.
Rush is someone who I believe thrives the most in a best of series rather than a group setting, case in point he's managed to skip qualifiers and Ro24 for the last 2 seasons because he won those Wildcard series matches seeding himself directly in the Ro16 despite missing out on them, despite that his run has been less than perfect, his TvZ faltered against Soulkey in the Ro16, he showed good games however and his mistakes made it look like he was playing against a different kind of zerg than soulkey, an observation that makes more sense when you look at their stats.
Soma has played 147 sponmatches against terran since september, Rush has played 141 sponmatches against Zerg since September, 47 of those matches are against each other, with a head to head of 24-23 in favor of Rush, in the current era that amount of games is about as close as we'll get to the kind of relationship we'd have between players and their practice partners in the team house.
I can say overall that Soma does better than Rush in the matchup with the 61% winrate against terran over Rush's 53% against Zerg, but between the two of them the results are not going to be Soma over Rush that easily, and a single game over Soma doesn't mean Rush victory either.
TvZ is a beautiful matchup, and when both players are aware of each other on this level it transcends, I have no idea what these two players have planned for each other and I am excited as all hell to see it.
As far as who I want to win, I'm a soma fan and the potential rematch against Light coming up in the Ro4 has me more excited than any other match both already set and the ones that are possible so I'm going to pick Soma.
Soma to Advance to the Ro4 3-2!
Hero of Light
Hero
poses a great threat to the new Terran tyrant. With Flash out of the way,
Light
is the incumbent Terran to beat.
hero
knows this and has a tough road to climb. Since the start of this season,
hero
was losing 52% of his spon matches against Terran opponents. If you only followed
hero
during the Kespa era then you see him as a ZvP expert and that stat line comes as no surprise. Most notably,
hero
has been dominated by
Rush
who went 41-27 in games between the two.
The ZvT problem was solved in the Afreeca Era. ASL Season 1
hero
lost to
Last
and then was elimated by
Sea
thus starting his ASL career off 0-2 versus Terrans. Since 2016,
hero
has gone undefeated against,
Mind
,
Iris
,
Last
,
Rush
, Baracks, and
Light
. In fact, he dominated last season so hard he had a quarterfinals run that included a perfect map record against Terrans that included
Light
, Rush, and Barracks.
hero
has only suffered losses to Flash in the Grand Finals of Season 4 and 0-1 loss to sSak in Season 3.
Hero
might just be one of the scariest ZvT players of the ASL era, and he's also proving that he's fully restored his abilities since his return from the military. In just the past month, his win percentage has shot up from 48% to 56% and he has a winning record against every Terran except Rush (which is extremely close).
Hero
's form is saying that he's ready to finally win an ASL championship.
Light
is boxing's Mayweather and Alvarez put in a blender. Mayweather's defensive prowess was effective at flustering and tiring opponents, meanwhile Alvarez's punching prowess was effective at finding the exact opportunity to jump an opponent and exacerbate weaknesses through a flurry of punches.
Light
has been helping define new ways to approach both the TvP and TvZ match up this season. As odd maps change when expansions should be taken and where they should be taken,
Light
has proven more than anybody that he understands exactly how to play against his opponents.
Light
has destroyed
Ruin
,
Shine
,
ZerO
, and
Snow
. He has such a general versatility with the Terran race, that no style of opponent has given him any weakness. Spon bang is actually a bad reference to understand where
Light
is at. He 8th in games played out of the top ten players. His TvZ win rate sits at paltry 54%, which is down to 45% this month, but it should be noted that he's just not playing that many games. The more concerning stat, is that Zergs have been directly and indirectly responsible for his eliminations in the past 3 ASLs. Ever since Zero became a two-time champion and broke ZvT, he has shown an incredible weakness for the match. Kepsa era Zerg sniper
Light
is starting to become Afreeca era Protoss sniper
Light
. This win versus
hero
is critical to preserving his legacy as a feared opponent across all matchups.
Predictions:
Light
gets a nice advantage with Revolver for map 1. It's hard to outsmart
Light
+ map advantages and in an almost even pairing of the two players,
Light
should take this win. Ascension offers a good even fight for the two and Polypoid should favor
hero
despite being
Light
's pick. I think that will put
hero
up 2-1 after 3 maps. Good night can be a frustrating map with disadvantages at the natural against a muta aggressive Zerg player. I anticipate
hero
taking advantage of this and closing out the series 3-1
Hero advances 3-1!
---
Writers: BisuDagger, BLinD-RawR
Graphics: BLinD-RawR
Editors: BLinD-RawR