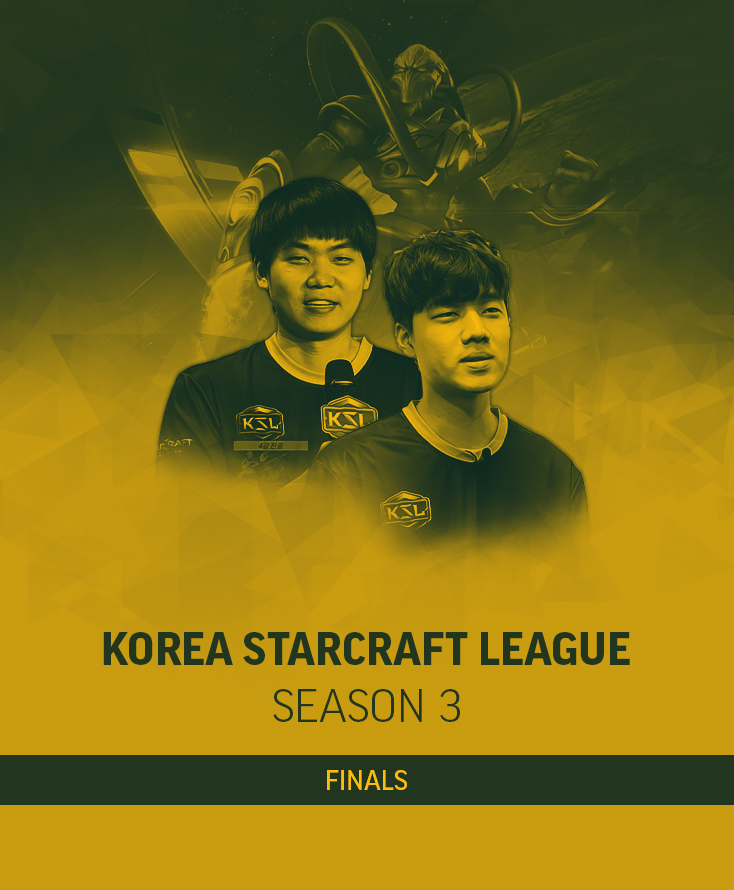 This is it, After the Ro8 Protoss reigned supreme now its time for us to find out which Protoss player reigns supreme among all! Here we go with the grand finale between Rain and Mini!


Table of contents

Protoss Protoss Everywhere

Round of 16:
The round of 16 started of brutal for liquibetters. It wasn't even about close calls going the wrong way. These were real upsets that broke everyone's streak potential. After five consecutive wrong votes, the betting community crawled their way back to the top. With a total of twenty bets made, betters were able to take away 12 wins.
There were two large upsets that stand out in the votes. First Mini versus Action. Mini came into this tournament on a PvZ hot streak. The community believe in him with 356 to 93 votes an astounding 79% win rate.
Old bag of builds also is notable with the highest upset percentage. 88% of voters picked him to win and instead he left 322 community members very disappointed.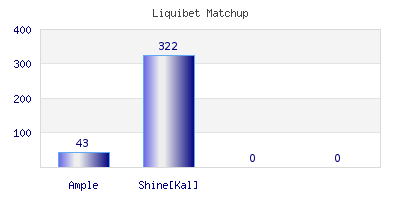 The most balanced vote came from the most anticipated match of the round of 16. Rain versus Last were rated as equals in the community with a vote score of 165 to 219. Rain of course won the vote count and the series.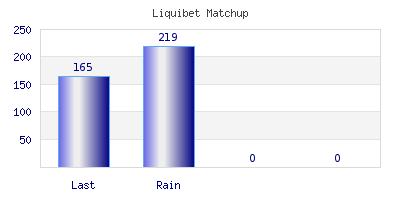 Liquibetters Score: 12-8
Quarterfinals:
The quarterfinals was almost perfect for liquibeters.The single wrong vote was massively wrong with Snow upsetting Soulkey. Soulkey had 292 votes to Snow's 66. Soulkey has a long liquibet history of being heavily favored and then failsto advance where the community thinks he is the heavy favorite. Bundled in the quarterfinals was also a very close match up between BeSt and Stork. While Stork clearly has the fan support, neutral fans were very split here.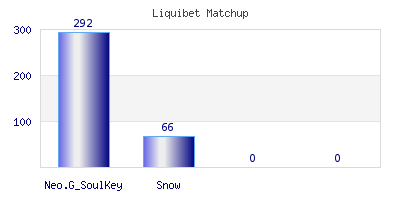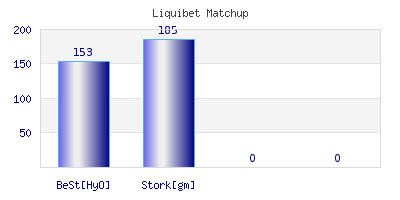 Liquibetters Score: 15-9
Semifinals:
The semifinals was not as generous to the Liquibet crowd. It appears that Stork's hype had come on too strong and even neutral fans were buying into his spectacular run. Stork got 207 of the 297 votes casted which comes out to a staggering 69% voting in his favor. Meanwhile, Rain continues to take a plunger to his protoss opponents and the community clearly understood he was going to win.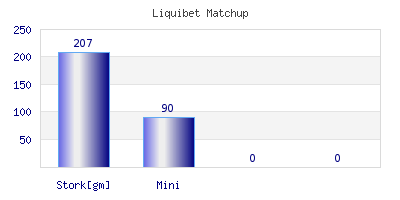 Liquibetters Score: 19-11
Finals:
Despite the rocky start, this has been a great Starleague for liquibetters. In previous recaps it has come down to the finals to decided if the Liquibetters would come out on top.The biggest constant for voting has been Rain. He has handily won his games and the voting hearts of all participating. If the voting trend continues the season will end with a 64% voting average and Rain as the new champion.

Somehow, he's done it again. Mini has reached two consecutive grand finals, which is a feat few have achieved besides Flash. This achievement is not only a sign of the growing tide of ex-pros leaving for the military, but evidence of Mini's growth as a player and ingenuity to break the mold of macro-oriented play with his chaotic and abusive micro style.
While he's arrived to the finals on his own terms, there remains one final test to prove he is championship material. In what couldn't be a more fitting matchup, Mini faces the epitome of macro perfection - Rain. This is where chaos and order take center stage as they vie for dominance and the privilege to hold the KSL3 trophy.
Fortunately for Mini, his chances couldn't be better on the slippery slope matchup of PvP, where games can be decided by a few scarab shots or a single decisive engagement. Also, PvP is one of his better matchups, sporting an 8:5 record against Snow in the past month.
The real challenge is that while Rain has superb macro and standard mechanics, he is far more than just that. He has a killer instinct that even Bisu did not have. Mini will have to crack Rain's armor of crisp decision making, solid mental fortitude, and the most well-rounded mechanics of any player. Rain's performance against Snow almost propelled him to a legend, but here is where Mini must shatter that perception.
To do that, Mini must take account of Rain's exploitable traits, which include playing safe in order to progress to the midgame, and a dislike of defending abusive micro plays. That's Mini's cup of tea, and an opening to dent the cookie-cutter style of Rain to claim victory. Expect at least one opening that's not straight robo. Mini will need to take such risks as he's done and excelled at before.
Most importantly, Mini will have to hold strong against his visible mental tilt, despite how entertaining his expressions are to watch. He's proven so far that his mentality has improved, but Rain, unlike others, will complete a reverse sweep if given a chance. A player's resolve and determination in the face of unfavorable odds is the ultimate test to a player's competitive mettle, and one Mini may face against Rain.
Overall, for Mini to win ASL 8 would be be the high point of his career, but for Rain it's yet another trophy in his cabinet. If Mini does win, his play will be the greatest display of mechanics, mind games, and iron resolve yet seen from him. After being so close to the ASL 7 trophy, viewers can be certain Mini has got more room for dessert than Rain in what may be his sweetest career highlight yet.
Prediction:
Mini 4:3
Rain

Ah
Rain
, here we are again. It should come as no surprise that Rain is once again in the finals. He is by far the best Protoss player since Bisu's departure and one of the best players in the scene, so you expect a deep run from a player of his caliber. His safe, macro-oriented playstyle mirrors Bisu in a lot of respects but with quirky hints of shuttle drops and dragoon flanks. You could go so far as to say he's Bisu's successor, both in name and playstyle.
Of course, Rain is also notorious for his ability to choke during important games. Who can forget his epic versus Larva in the ASL4? After a long struggle on Gold Rush where Larva continually fended off drop after drop, Rain finally gave into impatience and ran his army down the middle into a sea of lurkers and sunkens to lose the game...and then did it again the next game for the series loss. Or how about Jaedong's surprise 4-0 sweep of the Korean Protoss in KSL1? Or Rain's stunning loss against Sharp in the KSL2? The list goes on. Rain chokes hard when it really matters. However, there is one exception to this rule: PvP.
Rain's PvP is godlike.
With no more Bisu, Rain is 100% the single best PvP player on the planet. The record speaks for itself. Over the last two years, Rain has gone 27-8 in professional matches, which is a 77% win rate. In addition, Rain has gone either 3-1 or a clean sweep in every BoX series, and if you watched the games, the skill disparity is readily apparent.
Rain's dragoon control is insane. Everyone in the Brood War community has seen the famous clip of
Bisu's dragoon control
, but what many people don't seem to appreciate about Rain is his ability to win fights against equal numbers of dragoons. This edge alone gives Rain so much more confidence to move around the map and put pressure on his opponents in a way that no one else can mimic at the moment.
Rain's second major advantage is his large army control. One of the most difficult challenges for Protoss in the late game is moving their army and setting it up properly to fight so that zealots are in the front, templar are in the back (and split), shuttles are protected by dragoons, and dragoons are spread out evenly to produce a wide arc. It's a lot to keep track of on top of basic things like macro, but Rain seems to blend these elements together seamlessly. It allows him to take good fights at good times in good places. In action, it looks like the stars align perfectly for him, but for Rain, it's all calculation and skill.
Finally, it doesn't seem like anyone understands the matchup as well as Rain. His scout timings are immaculate, and he always seems to find a time to attack when his opponent is just slightly unprepared. Take, for instance,
Horang2's pressure build while expanding
. While Horang2 sits at the bottom of the ramp dissuading Rain from moving out early, Rain reads the build like a book and immediately pushes out when his fifth and sixth dragoons pop out. In a split second, Rain counts the dragoon numbers, calculates reinforcement time, and recognizes his first targets. It's that sort of understanding that makes Rain the most dangerous opponent to play against.
With all of that in mind, there's no possible way for Rain to lose this final. Mini has slowly been gaining ground, but Rain is the post-final boss—you know, the boss you need cheat codes for. At best, Mini catches Rain off guard with a build or two, but in most cases, viewers can expect a direct, humiliating 4-0. Sorry Mini.
Rain
4-0
Mini
---