Last night after SDO #46 concluded, player

ArcTic from the clan Ris3n Community, admitted to smurfing throughout the tournament. He had his Grand Master friend and fellow clanmate

Dragonite log in and play on his account.

ArcTic's motivation wasn't to win, but to prove that someone could get away with smurfing and that it was ruining our tournaments.




This was done in reaction to Ris3n members (

Spore and

ArcTic) being knocked out of SDO #44 and #45.

Porosha,

PopHip,

Hydra,

Sashamon and

Commander were all accused of being smurfs by Ris3n members despite these players being regulars in our tournaments and being competitive in skill with all other Diamond and Platinum players.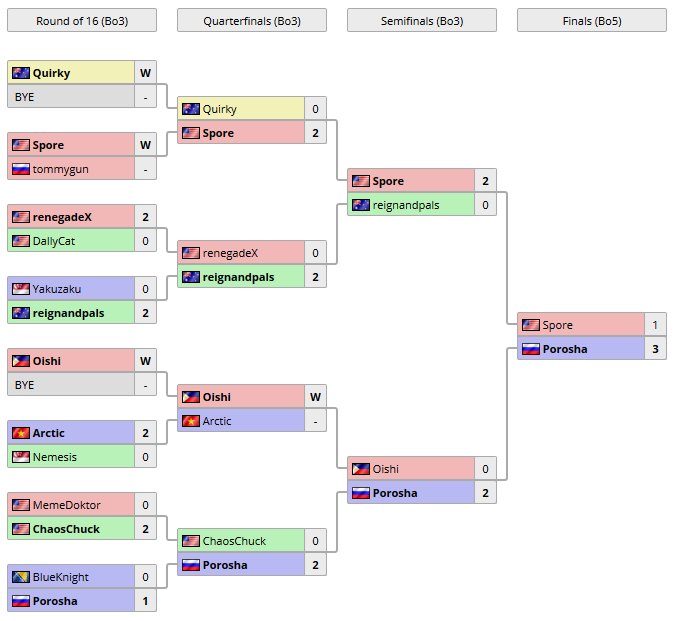 Upon check in for our tournaments we require players to provide their Battletags. Using sc2unmasked and rankedftw we verify their current and past placements across all servers and compile all of this information in a spreadsheet. We keep track of all players who have ever checked into our events and ensure our tournaments are as fair as possible.




We take smurfing seriously and until now we have not encountered any problems. CranKy Ducklings encourages players who have any concerns to contact admins and provide replays so that we can address any issues in a constructive manner.

Due to breaking tournament rules, ArcTic as well as Dragonite will be banned from all future CranKy Ducklings events.


---

Ris3n Community posted an official statement on their Discord server and Twitter.



Discord post by StillFly:

As many of you are aware by now, there has been an issue with smurfing in Cranky Ducklings tournaments involving Arctic, Dragonite, and Spore. This was brought to our attention this morning when Cranky Ducklings went public, and I am shocked to hear about this.

These actions are unjustified, no matter what the circumstances. We all understand that players will practice on ladder on lower level accounts on occasion, but it absolutely never acceptable to participate in any event, tournament, clan war or otherwise under false pretenses. These actions undermine everything Clans like Cranky Ducklings, Risen from the Ash3s, and so many others continuously work to achieve in our growing SC2 scene. The actions of these players absolutely do not represent the values or beliefs of the Ris3n Community. We stand for a positive atmosphere online for all those who seek it, justice, and fair play. Forgiveness and overcoming adversity and problems is at our core, and while we can never justify these actions, we strongly hope that these three players will learn from their mistakes and rise to a better future, as many in this clan and elsewhere have done.
Spore, a longtime admin, leader, and friend in the Ris3n Community, has recruited a countless number of you to this team. While greatly admired, his actions were completely uncalled for, and made no effort to take his issue to anyone else in Ris3n Leadership that we are aware of. Spore was stripped of all leadership roles for the time being, and has ultimately made the personal decision to leave the Ris3n Community. We hope that one day he will Rise from the Ash3s.

Dragonite, who is also a longtime member of the community, has been removed from the Ris3n Competitive team, as well as his role as an overseer and officer of the clan.
Arctic, another longtime member of the clan, has been removed from his overseer role and along with the other players involved, will be completely barred from participating in any event, clan war or otherwise with the Ris3n Community until further notice. These players are all still welcome in the Ris3n Community at this time, as they all have a long history of dedication to the clan and the StarCraft scene

On behalf of the entire Ris3n Community, I extend my deepest apologies to Cranky Ducklings, Light_VIP, and all parties affected by this issue, including the Ris3n Community. You all know this is not how we roll, and we will continue to dedicate ourselves to the online experience we so strongly believe in.

Let this be a reminder to you that justice trumps all, and there is never a time or a place for cheating in competition.

Until FURTHER NOTICE, all Ris3n players are barred (per my personal request) from participating in any Cranky Ducklings Tournament until further notice. Statements will be made to VTL and ATL