Hey everybody. Sorry it's been so long since my last post. The main reason is because of how long this took me to write. I kept changing my mind about whether I wanted to write and post this. The times when I sat down and started to write, it was an uphill struggle to continue and looking back I'm very unhappy with what I wrote.

So I'm starting over. I feel able to write about it all now because it's in the past, and I really want to catch up so I can start writing about the fantastic places I've been these last few days.

This post is a little out of time and space and Europe is a really a background character in this. As such, I haven't included it as part of the travel blog canon. Other posts will not link to this one. Furthermore, while there are no objectionable pictures, I'd probably consider parts of this Not Safe For Work (NSFW) (though those parts will be individually spoilered) and it's probably the one part of my blog you wouldn't want your grandparents to read.

Still not entirely sure what I'm hoping for by posting this. Something to skip if you're into the travel blog and not the psychotic ramblings of a madman.

Broadly speaking, the events within take place between days 22 and 38, though it could be extended to either side. The setting is mainly Brussels, but also Amsterdam, Paris and southwestern Germany/France (though these places will be covered in more detail later).

+ Show Spoiler [Destruction] +

Soon after finalising my plans to come to Europe and booking my flights, I realised I'd need to organise some way to get at my money.

Kelly, who had done her research before leaving in August, suggested I get myself a Westpac 'Debit Plus' card. It essentially works the same way as a Visa card, but is prepaid. Furthermore, Westpac has a number of sister banks here in Europe, which allow for free access to your funds at very competitive exchange rates. Essentially, you have NZ dollars in your bank account yet Euros come out of the machine at no additional cost.

So I went along to a Westpac branch a week or so before Christmas and opened an account. They told me that, unfortunately, they couldn't give me the card then as each card is specially made. I explained that I was leaving for Europe on Jan 6th and asked if there was any possibility the card might not arrive in time. The woman assured me it usually only took a couple of days, but that she would mark it as 'urgent', just in case.

I didn't think of it again until a few days before my trip, as the card had still not arrived. I rang up Westpac who explained the card had just been made that day, and they'd be sending it up to Auckland (from Christchurch, 1000km away and on a different island) by snail mail some time within the next day or two.

At this point, I got more than a tad angry, what the hell went wrong? They were apologetic, but explained that you know… these things happen sometimes. Would I like it couriered to me in Europe? Having no other choice, I agreed only to find that they expected me to foot the bill. After getting very angry and being passed up the chain a couple times, I was able (with legal advice from my mother) to convince them that they were obligated morally and legally to pay to have the card couriered to me in Belgium. They eventually agreed, but explained they would have to create a new card and advised me to destroy the old one when it arrived.

With that sorted, I pack my things and prepare to leave. My mother drops me off at the airport, then heads home after seeing me through customs. My flight was delayed a little though, so I had to wait for a while in the lounge. Mum gets home, checks the mail, and finds my card in the post box. I think the expression for what I felt when she sent a text explaining this to me is 'FFUUUUUUUU'. Damn it damn it damn it. The card was cancelled, so I had to get her to destroy it.

Fast forward a few weeks, and I'm starting to get a little anxious. The only way I'd been able to get money was to rely on Kelly to withdraw cash for me whenever I saw her (I would do an electronic transfer of funds into her account). This is the main reason why I spent so much time in Brussels, Belgium and the nearby area. I didn't want to venture out further because I didn't want to travel with wads of cash, and I'd have no way to access any emergency money if things went wrong.

After I got back from Luxembourg, three weeks into my European adventure, I rang Westpac to find out what had happened. Apparently DHL couldn't find the address I'd supplied so had destroyed the card. It's unclear at this point whether the told Westpac about it. Either they didn't, and are fucking wankers, or they did and Westpac didn't bother telling me, and they're douchebags too. After hearing this news, I was a bit desolate. I'd really been hanging out for that card, and the news that I'd have to wait a fair while longer really took it out of me. It took me a minute or two to recover and ask to confirm the address. It turns out that I'd told it to them perfectly, they had the right address. Also, a quick visit to Google maps showed that the house was super easy to find. How the hell could a company that specializes in delivering shit to people fuck up that badly?

Again I had no other option but to request that a new card to be sent out. Having been told it would take around 4 days, over a week later it shows up but I'm out, and they send the card off to a shell station on the other side of town for me. Thanks guys. The next time when it was convenient (I was in Holland) I make the trek to pick up the card. I get home to find that 5 minutes after I left, a DHL guy arrived with a package for me. They send the card and the pin number out separately, and I'd missed it. I rang DHL up, who very kindly said they'd try to try again the next day, though they might not make it and I'd have to wait around the entire day because they couldn't tell me when it might be delivered. Thanks guys, really appreciate it.

So on the 9th of February, almost a month after I'd arrived in Europe and 7 weeks after I'd first applied for it, I had a Debit Plus card, though it didn't work until the 11th, for some reason that Westpac were unable to explain.

I've never had a problem with DHL before, and their sponsoring of the surf lifesavers in New Zealand I find admirable. The incompetency of the Belgium chapter of DHL is not to be underestimated however!

Worse than DHL in this entire debacle is Westpac I feel. After being caught of defrauding the New Zealand taxpayer from 1998 to 2002, during which time they hid $586 million in tax due to our government. Add about 6% interest a year and the total they owe us is $961 million. Then our dear right wing government telling them how bad they had been and that they had better pay back 80% of the $586 million or there will be hell to pay! You would think they'd be trying extra hard to fix their terrible PR. It seems not, and it was just one terrible fucking move after another for them. First screwing up getting me the card on time, then telling me that I'd have to pay for their mistake, followed up by not checking whether everything had turned out ok and probably lying about DHL not contacting them about destroying the card… after all that they still can't get the card to work straight away and have no idea why it won't.

Bastards bastards bastards.

I'd originally planned to see much more of Europe, but this ended up being impossible. I've made the best of the situation I've been in, but I can't shake the feeling that a large part of my trip here has been squandered.



+ Show Spoiler [Dream] +
I had plenty of time to think over the next few days, and I began to develop a theory which really didn't crystallize until my last day or two in Brussels.
It took me a while to stop going around in circles about the terrible humiliation and so on and so forth, but once I did I came to a very helpful conclusion. I could learn from this.
It took a while before I came to appreciate just how much I could learn. The main lesson was obvious, though it took me longer than it should have.
Don't be an idiot and think that you can just blot things out with excessive drugs, excessive alcohol or excessive anything really
The lesson I learnt after the Binge 4 years ago was "Don't drink lots". The fact that I could derive a lesson greater than just those related to drugs really encouraged me. I was able to come to the conclusion that everything I experienced that night I could learn from. I became very excited, I'd never had such a deep or broad insight into my mind and thought processes before.
Revelations started to come thick and fast, each linked with a certain experience from that night.
I'm my own worst enemy. I have a tendency to subconsciously will myself to become more miserable when I'm miserable. I have a deep-seated need to be in control of everything at all times. Not only must I be in control of my thoughts, but also my surroundings. I can tend to become very humiliated and feel deep shame about things that really don't matter. I often can't seem to shut down my brain, sometimes causing me headaches, and often terrible insomnia. I suppose I could continue to list all my personality faults, but you get the idea.
Many of these things were interesting, but not particularly helpful. I was still very depressed about the situation I was in, and I had no idea how to go about solving my problems.
Another realization I had was that it wasn't the weed that was the problem per se. It was the negative frame of mind I had when I smoked that was the problem, which was then amplified greatly. This allowed me to get past my initial thoughts that I'd never smoke again, and consequently I smoked a few more times while in much better states of mind.
The last time I smoked was perhaps the best and most useful. I'd finally managed to resolve the depressing situation (or at least, it had resolved itself), and I was in a very good state of mind at the time.
In a way, the trip I had was very similar to the terrible experience I'd had almost two weeks previous. The sensations resulting from the dub-step playing were the same as was the mind creating new paradigms throughout my trip. This time though, the sensations felt great. I started to think how I might describe them and came up with being awash in an ocean of tranquility. Once the thought occurred to me, I could see the beach every time I closed my eyes. Things continued to positivity reinforce each other. She was on my side this time, and working together we achieved many great things. This time, instead of moving towards me throwing up, I constantly moved towards a sort of nirvana of relaxation, calm and clear mindedness.
The only difference between one of the most terrible nights of my life and a sweet time, was my mood at the time.
This was a huge revelation for me, and it was the remaining piece of the puzzle that I needed. The previous experience allowed me to identify my problems, the more recent one how to solve them. The weed had amplified my often slight thought processes to the point where I could easily begin to map the outskirts of my mind.
When I was younger and right up until around the summer of 2008, I would often create worlds that I could 'see' in my mind. These worlds would be initially great until something spoiled them. I remember one particular world I created in Primary School that was similar to reality, but altered such that everything was hyper real: colours were brighter, smells more intense, people could run faster and jump higher and so on. After a certain amount of time in this world, things would begin to fall apart in some way. Perhaps the ground would develop large gaping holes, or the people slowly fade away. I'd always try to 'patch' these problems up and fix them, and always fight an uphill battle with the fault until I eventually gave up.
Looking back, I can see now that problem was twofold. Firstly, it was the wrong thing to do to try and impose order. Order cannot be imposed. Instead, I just need to move with the change and let it become the new reality. Perhaps the holes in the ground are wormholes leading to other universes for instance. The second problem was that I always tried to fix the problem by playing on the terms of the creator of the problem, which is obviously doomed to fail. Instead, I've found that I simply need to move the goalposts a bit and think "I refuse to think of this as a problem that needs to be fixed".
The insights into my mind have helped me in many ways. There have been plenty of grand philosophical realizations, but it's helped in mundane ways also. The fact that essentially the same sensations were one night horrendous and another night highly pleasurably leads me to the conclusion that almost everything works in the same way. Just now, I felt an itch on my face. Instead of thinking of it as a highly irritating thing which needs to be scratched, I adjust the way I interpret the nerve signals and it becomes a soothing splash of cool water.
+ Show Spoiler [Destiny] +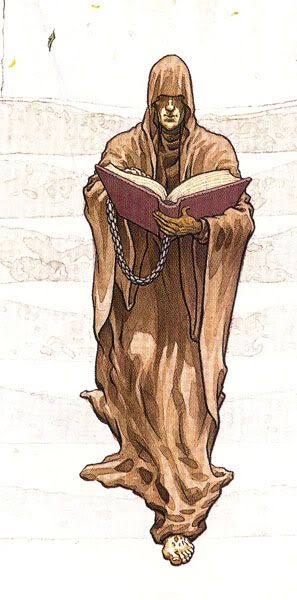 I realize a number of my friends and family will probably end up reading this. I can't help but feel that some of you might worry that I'll become addicted to drugs as being the only way to switch off my brain or whatever. I initially worried about this myself, as I don't like the idea of being addicted to anything. It wasn't long before I realized that the revelations apply to beyond when I'm stoned. I've been sleeping brilliantly night after night recently, and am feeling almost constantly positive. I've even been able to recapture a facet of the feeling I felt as I first wandered around Paris over a month ago.
Even before the pot smoking shenanigans, I knew I'd be returning to Auckland in March a very different person. Perhaps it won't have many outward signs, but I know the way I think has been forever changed, hopefully for the positive!

One of the main ways this has occurred is the new sense of perspective I've developed here. For instance I know I had a tendency to get distressed about injustice and could get very down about it all. I guess being here makes me realize that whatever happens in New Zealand, life just goes on here. If we all committed suicide overnight or blew ourselves up, there would be news stories and such, but I doubt much would change in Europe. The French would continue to pop pills, make great cheese and yell and other drivers, while the Belgians would continue to have weird tax laws, nice chocolates, fries and beer!

I've allowed myself to look back at happy times and remember them for what they were, rather than dwelling on the fact that the time has passed me. I've stopped the somewhat destructive habit of mine to take actions that increase the likelihood of me being right, even when I don't want to be. I feel I was already pretty good at being able to accept the things I cannot change. Now, I find myself not only not getting upset when bad things happen, but automatically looking at what ways I've benefited from the event.


I could have elaborated much more on each of those things, but I think 4500 words will probably do for now. It's really a great feeling to have this finished, as I suddenly feel able to talk about all the fantastic places I've been once again!

Look forward to some great blogging about Amsterdam, Colmar, Brisach, Freiburg and the wunderbar Black Forest. I'm really looking forward to writing them at a time that is not 3:30am!